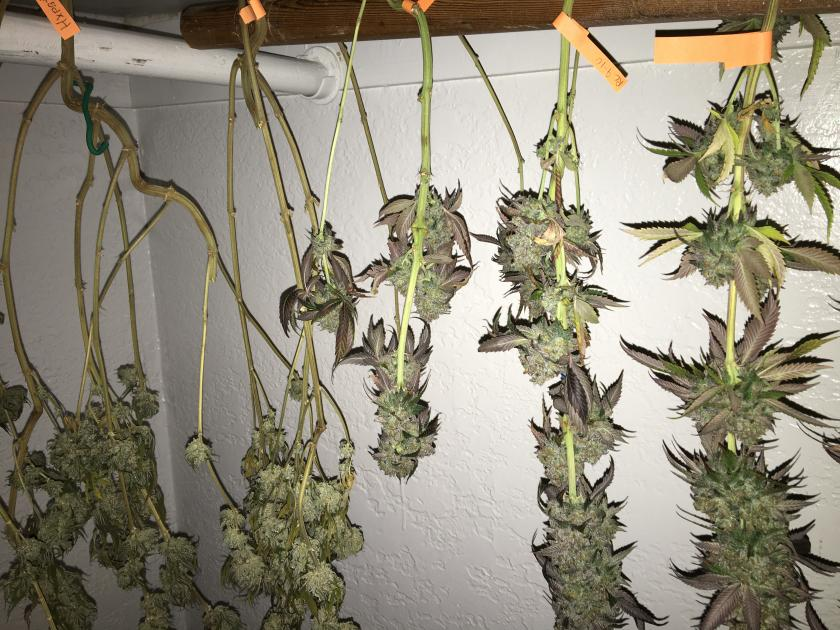 What's up fellow Weed Nerds! Hope your weekend was a good one, time to get back at it. For me I have a little of weight off my shoulders, due to not having anything grown inside the tent. It is so quite with no fans running. It is amazing how accustomed you become to that humming sound. To me it is quite soothing. But as of now, I wait.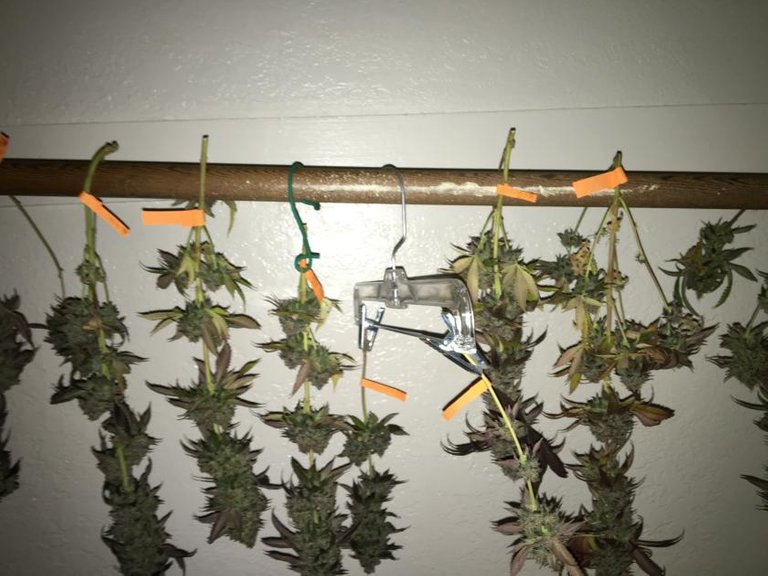 ---
And wait.......
With the cool weather of the Central Coast, and with the help from my dehumidifier, my recently harvested cannabis is drying so perfect! The #5gallonchallenge contender that was harvested on 8/30 is still hanging, and could even go longer. That would make it 2 weeks. It is very important to not let cannabis dry to fast, but it is also important to not let mold grow. My numbers, and airflow have been on point. Never reaching higher then 80 degrees, and that was one hot day, and humidity staying in the 55-60% range. I have fans blowing in both directions, but not directly on the buds. This is allowing a small breeze throughout the closet.
Killing time.....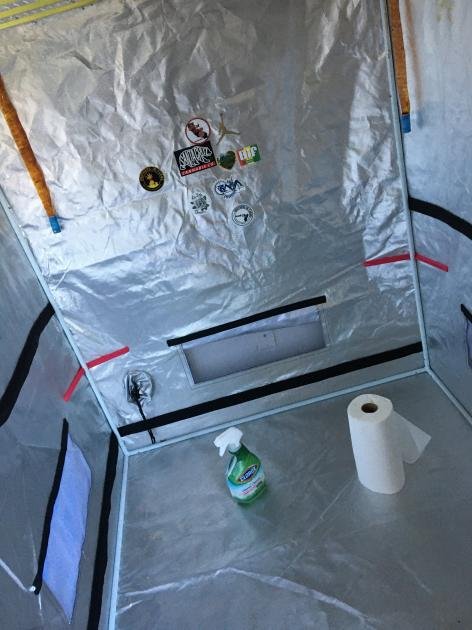 Now that I have a empty tent, I am taking advantage of cleaning, and disinfecting. A clean grow, is a happy grow! You never know what could be left behind. I am also hoping that if there is any bugs of any kind lurking around, that they get killed.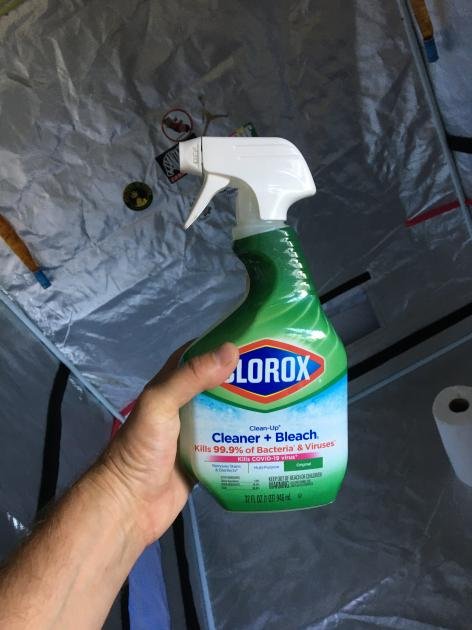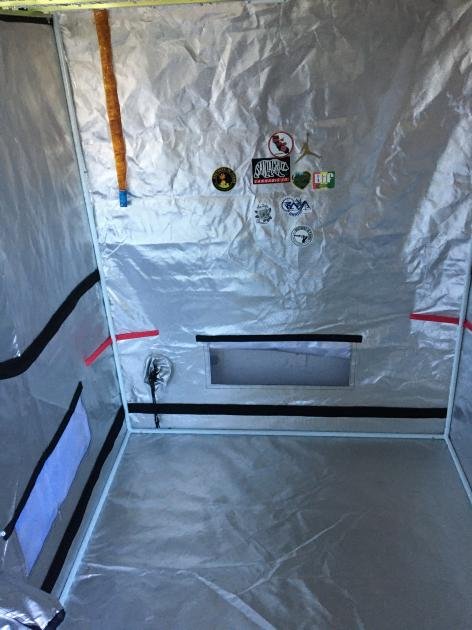 ---
Bleach will do. I have also seen people use rubbing alcohol. I also vacuumed up the bottom. Really not a whole lot of work, except cleaning off the fan blades is a bitch.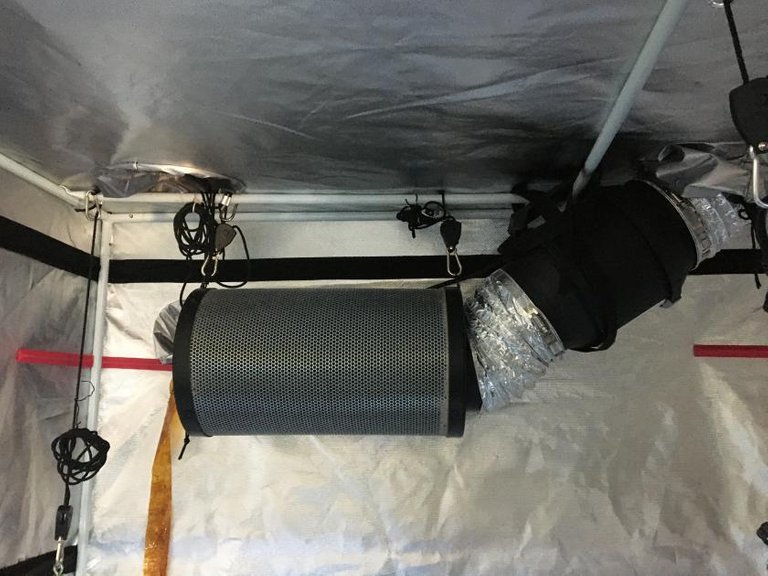 Cleaning the filter, plus in-line fan isnt the hard work, putting it back on is! I always have a hard time hanging shit in the tent. I really wish it came with more over head bars. Do any of you tent growers have the same issue?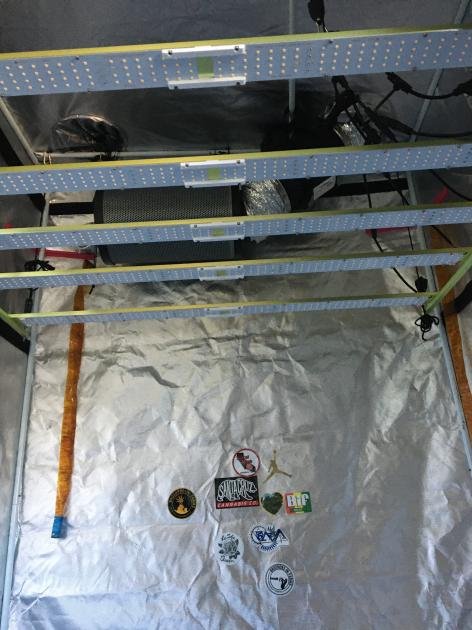 I also took a soft cloth, and wiped down my lights. I was sure to be extremely careful, since this model of light does not have the protecting covering that some other models offer. The only bad thing about those is that the light does not shine as powerful as it would with no cover. The upside being of course to protect the diodes better.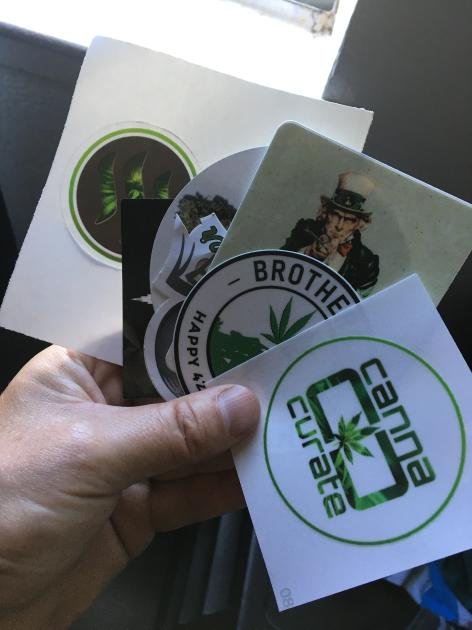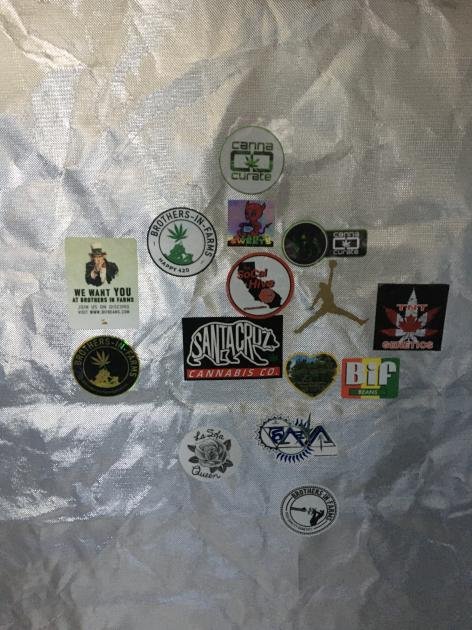 ---
Then the final touch was to add some stickers that I forgot I had. I love stickers! I remember back in the day when you could send the cost of postage to skate companies, and they would send you back stickers. That was so cool. Back in the day before every company had a web page. Shit I even remember you could write to the sports teams, and every once in a while someone would send there photo with their auto graph. The coolest thing I got was a picture with Orel Hershiser, and his autograph! But I digress. Stickers in the grow room. Do they help your grow, or not? ;)
Remember my last post?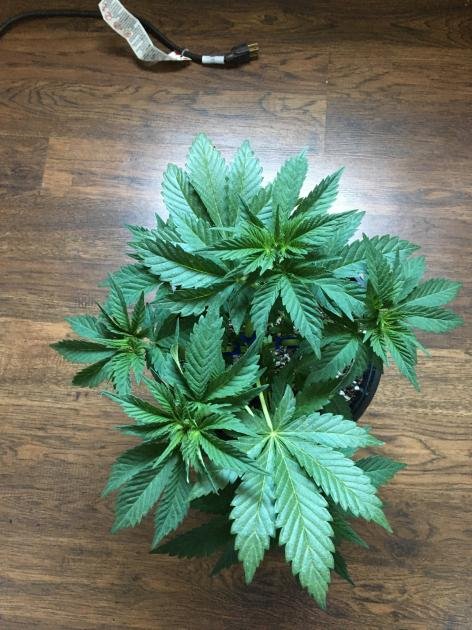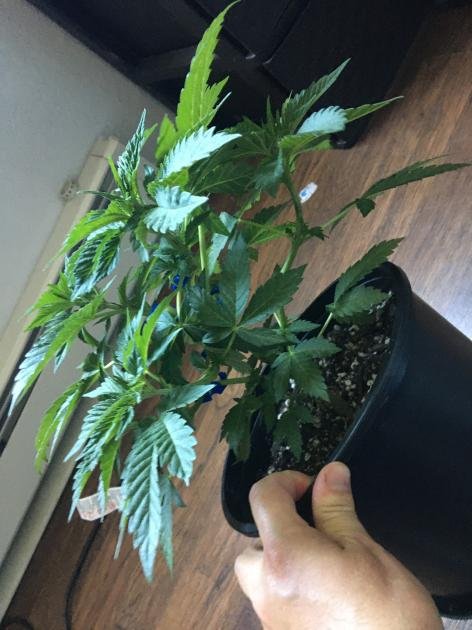 ---
I really love those Super Croppers from Bif Beans. I am not kidding when I say every grower should have them. Just in case you don't check out my last post, just look at the before.....
This was taken on Saturday morning

So that's all for now. Here soon I will be starting to germ the La Kush Cakes from @lacausa. Very excited about those! I also have my eyes out for this Grape Ape clone that is set to be released from my local nursery. If I can have that, and the La Kush Cake, I would be one happy grower. I plan to take a cut from the above plant, and grow that indoors as well. Either way, my tent will be on fire, once again. But this time with improvements. So stay tuned, and be on the look out for my next update. I will be doing another seed to bowl posting serious here on the Hive Block Chain!! Peace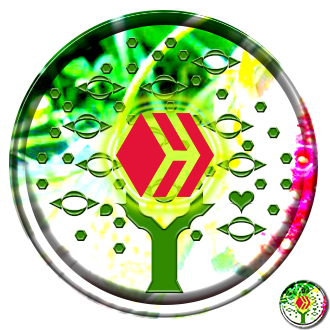 ---
Posted via weedcash.network