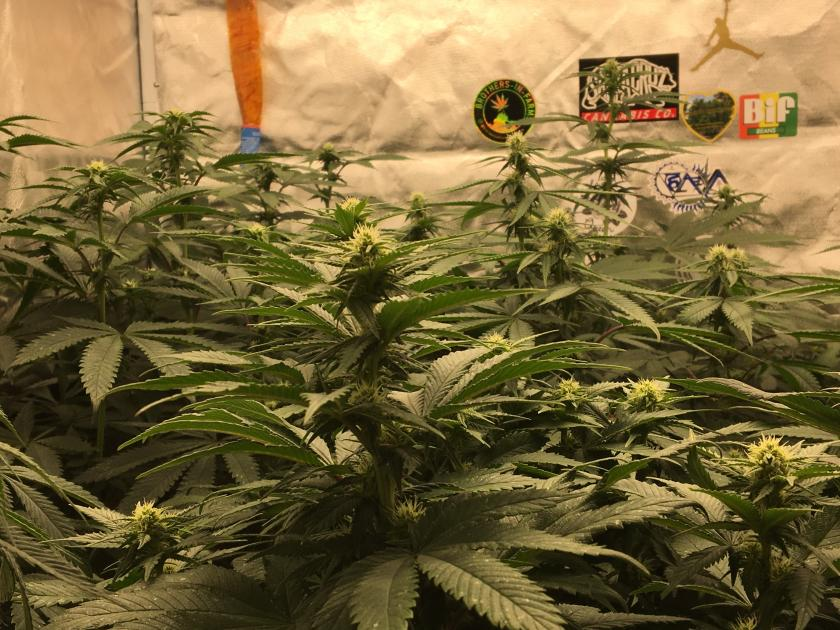 What's up fellow Weed Nerds! Hope everyone is staying cool. Here on the Coast of California, it got a little warm on Saturday, which was close to 80 degrees. Sunday it cooled down to the mid 60's. Which worked out very well for my plants. Tomorrow I have to take apart the tent since the property management is coming to do the yearly inspection. Not to worried about them, I just do not want them to see my 4x4 tent, and have an issue with it. Better to be safe then sorry. However I am more worried about the gals. Good thing that they have recently been treated with Dr. Enzymes. The plus side to all of this, is once I take everything down, I will give it a good cleaning. I am sure my inline fan looks nasty with a coat of dust. I am sure many growers over look this. This is why it is important to clean your fans as often as you get a chance. It is crazy to see what just a few months of dust buildup looks like.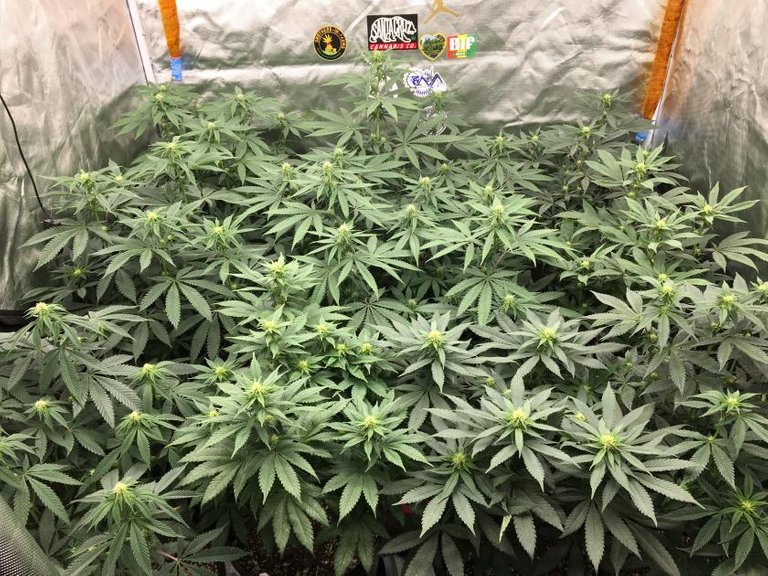 Strains
Rainbow Chip
Dirty Little Secret
Helena x PBB
The Big Mack F1
The Big Mack F2
All are photo periods, and from seed, except the Big Mack F1, which is a Monsterd Cropped clone.

Ok so 20 days into flower, and so far, so good. Ive been keeping up with the Cal/mag feeding, since these are two very important things for cannabis. Especially since I am using RO water most of the time. I have gave them two feedings of NPK, and one PK boost. Other then that I am giving them an additional Rhizo blast, which consists of kelp. I also have made a compost tea, that was bubbled with an air stone, and added molasses. Now that the flowers are growing bigger, I will have to up the feeding. Not only that, they appear to be getting thirstier.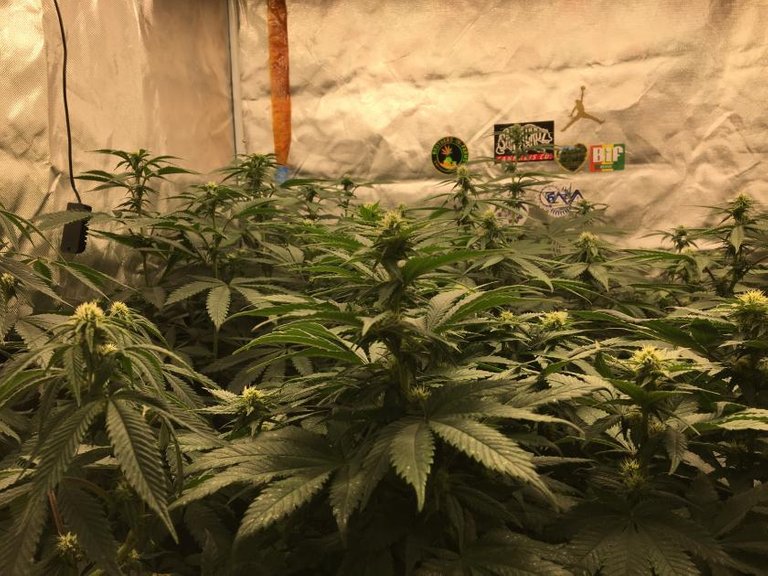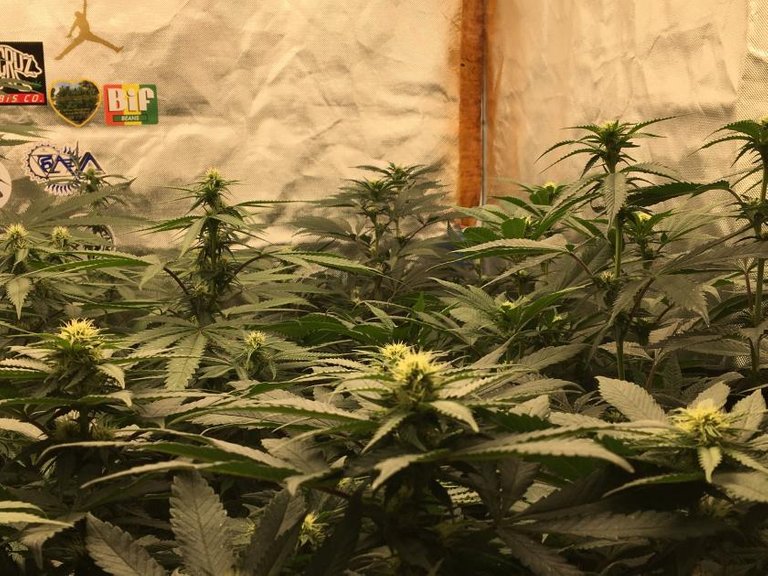 ---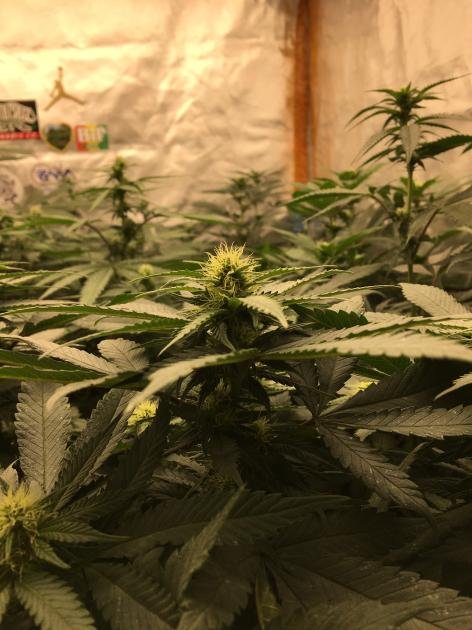 I will mix some of my NPK nutes tonight, and put an air stone to it, to get ready for the next feeding. They are also due for some Mammoth P. Other then that, I am just making sure humidity stays around 50%.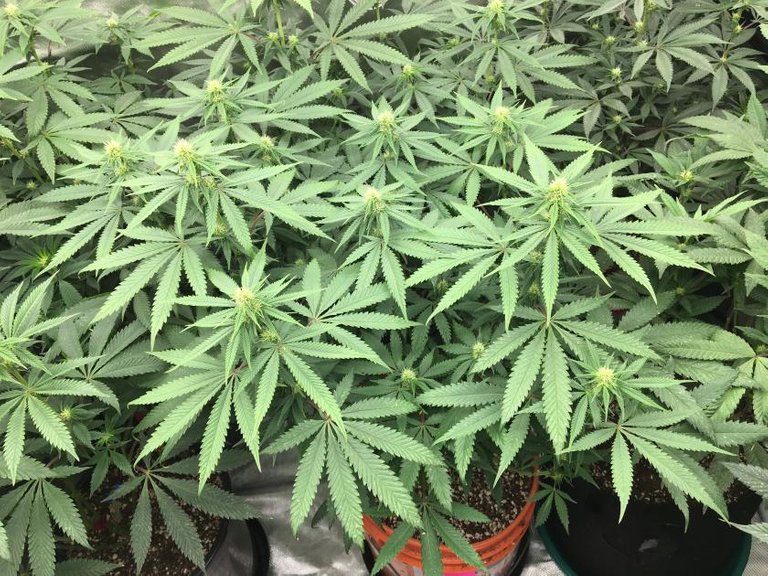 Is rocking! Quite honestly I wish I could do all my plants in 5 gallons. But for my tent, if I where to do that, I would do 4 plants, and SCROG them to fill up the whole tent. With multiple strains, which is how I am rolling at the moment, it would be more ideal to have them all in 3 gallons.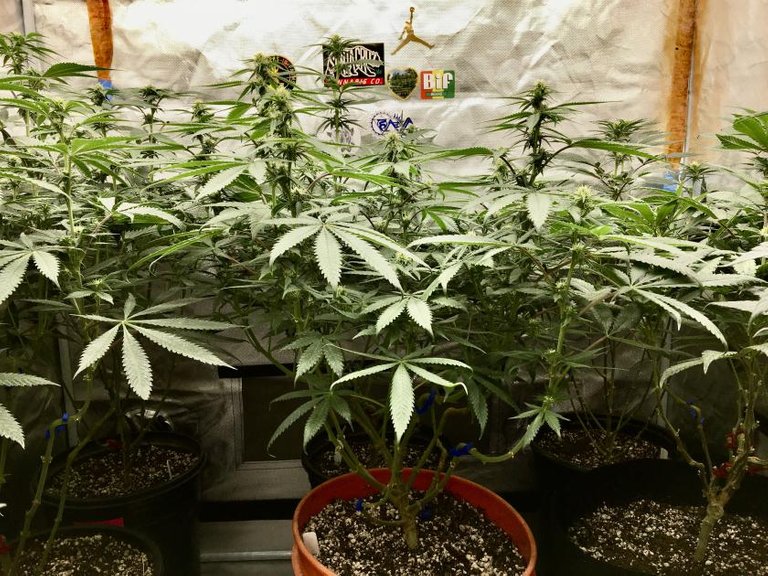 I even think I could do one plant in a 5 gallon bucket, and SCROG it to fill up the whole tent. I may be pushing it, but I think I could make it work. But I need a variety of strains. I would not want to do just 1 strain, then be stuck with it for a few months.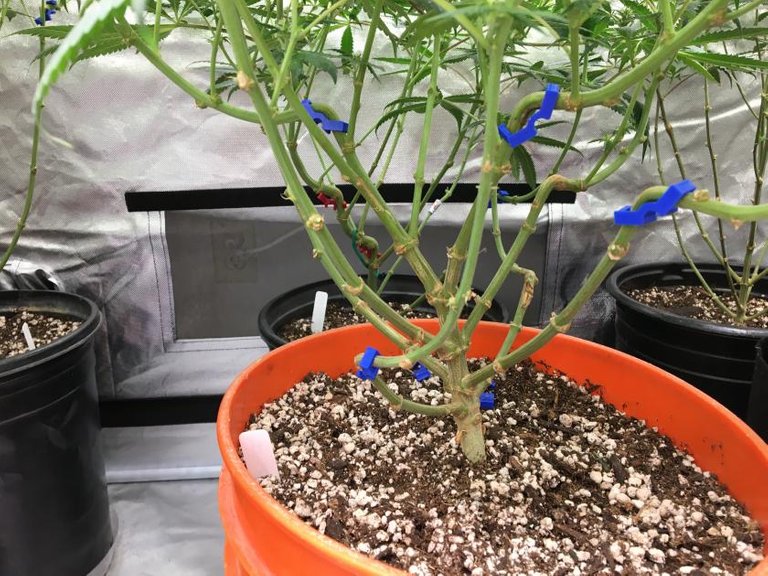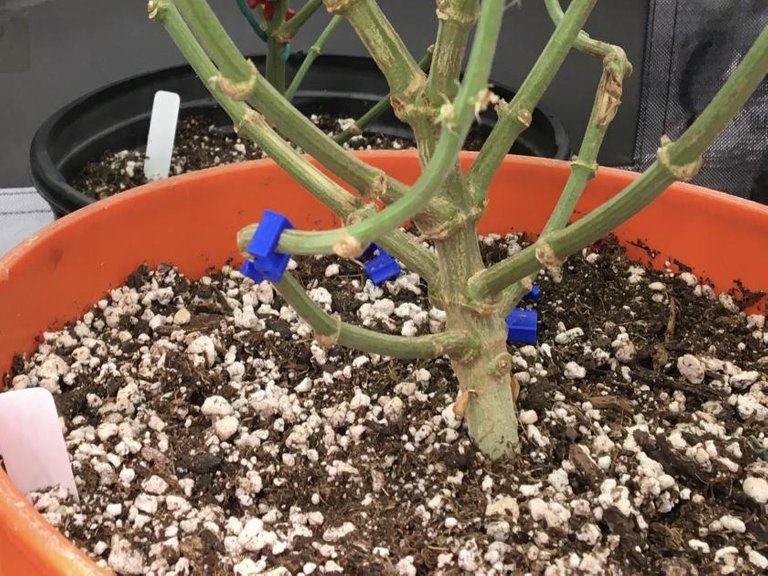 Nothing massive, but I do love that twisted branch. A perfect example of man manipulating nature for his benefit, in this case mine. But I am just a rookie in this game, there are folks out there that are just taking growing to a whole another level. Top person I would recommend for you to follow is Rust Brandon. Unfortnaly he is only on Instagram, but I do think you can find him on Youtube as well. Not only is he one of the best cannabis growers out there, he is all about educating people, and always happy to respond to you in the comments.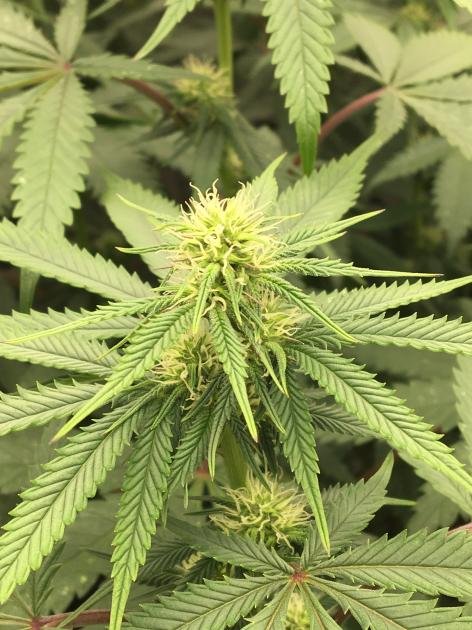 Top cola on the #5gallon
Yeah I am having fun. However I fell like I am growing out of the 4x4, and really would love more room. Not just for flowering, but for propagation. I am not even taking clones, since I really don't have the space. Living in a 2 bedroom apt, with a family, and trying to grow in a 4x4 is becoming a bit much. It is possible I take a break after this run. I really do not want to, but just might have to. So I have some serious thinking to do. But in the mean time, I will make the most of of this run, and learn all I can from it, and apply it to the next one. Regardless if I take a break or not, there will be a next run. So stay tuned for my next update, very soon we will start to see some beautiful colors on these gals:)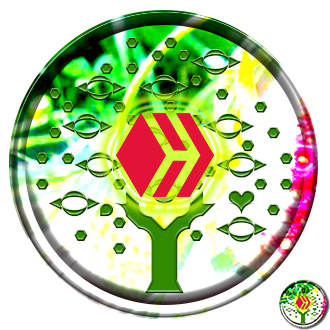 ---
Posted via weedcash.network