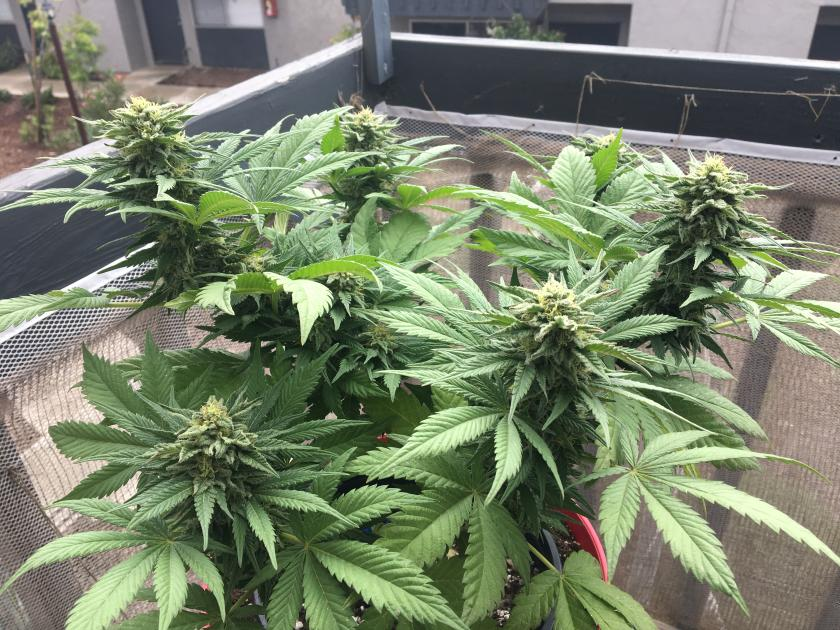 What's good Weed Nerds? Things are a bit slow. I have to say the seedling stage is the boring stage of growing. Not so much to report on the first couple weeks. Maybe that is one reason why it is so slow here the past few days, since a few of us are in seedling stage. LOL Or maybe we just needed a little break, which is something we all must do time to time. That is why I make sure to take Sundays off, except the few min in the morning where I will vote on posts, hardly ever comment though. However I do still have a plant outside, that is a little over the half way mark in flower.
The Miracle Mack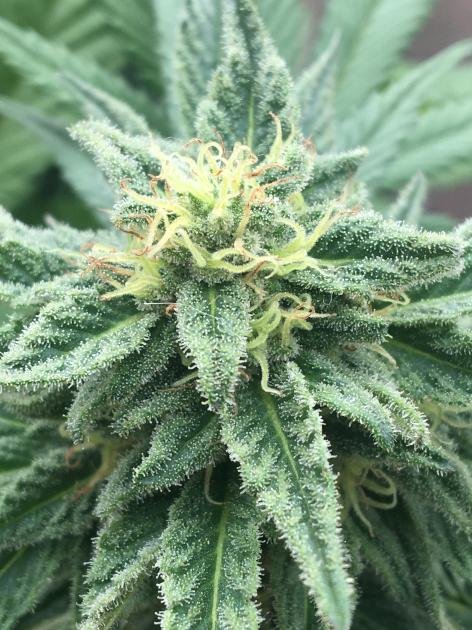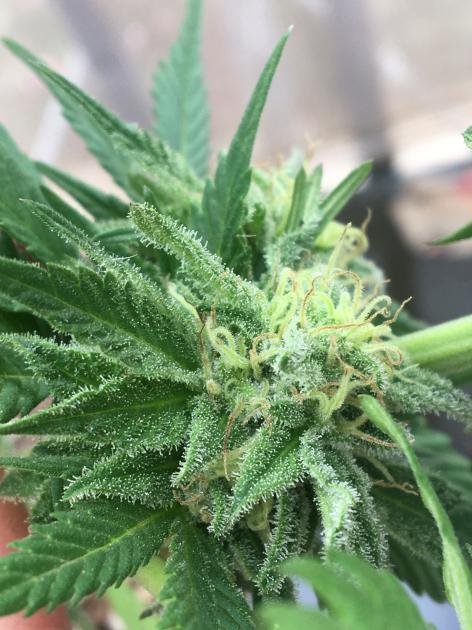 ---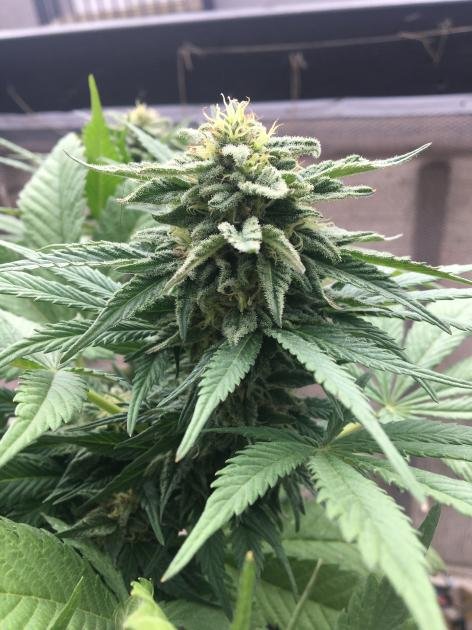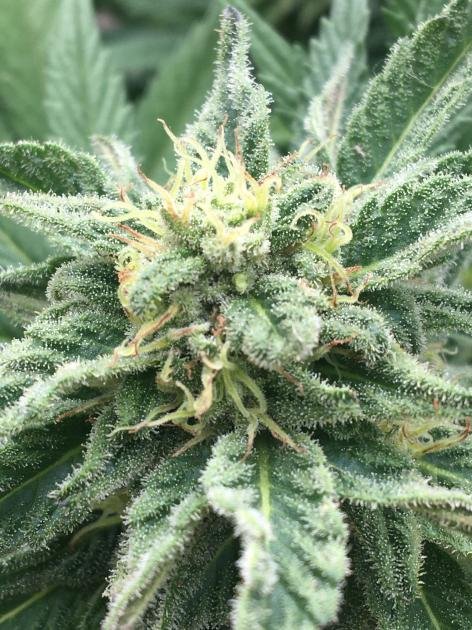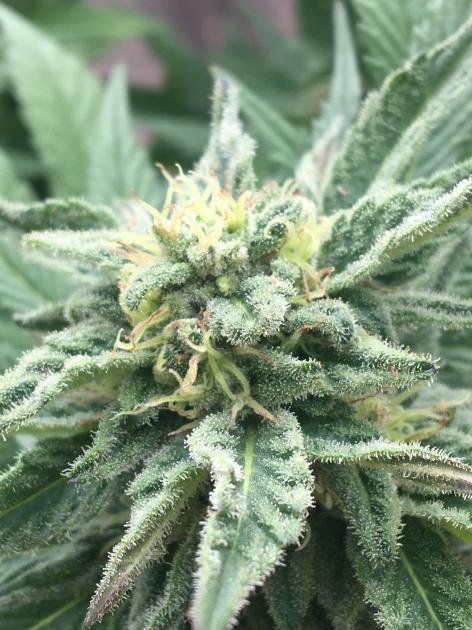 ---
It's a miracle because I only found 1 seed. Was the seed a lone herm? Was the seed from accidental pollination from my Silver Haze plant that was hit with F2 Mac&Cheese pollen? Quite possibly the latter since a seed or two was found in an Oz that my buddy copped from me. Truth be told I will never know. But I will put my $ on accidental pollination. With that 1 seed I found, I took and am going to turn into an OZ of outdoor, and two more plants that I will finish indoor. Now that I am further into flower, the fruit aromas are starting to shine in the background, on top of a sweet gas aroma. I was not sure if it was worth it to waste my time to Monster Crop......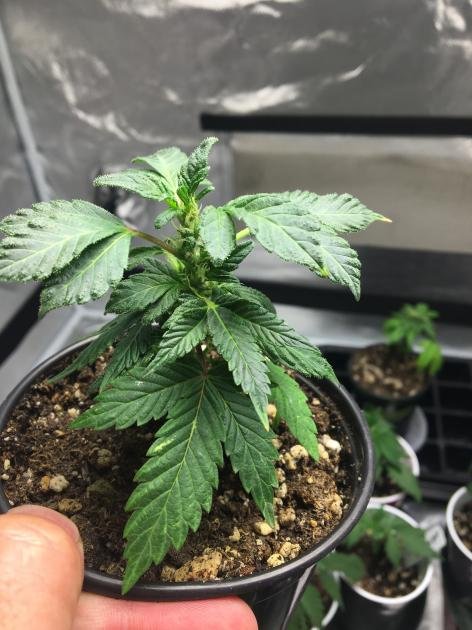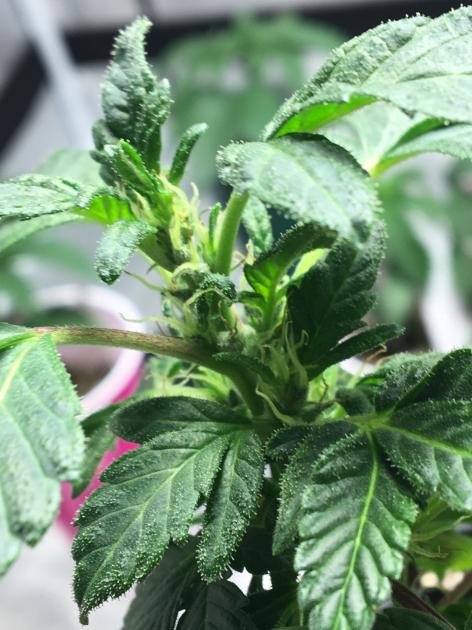 ---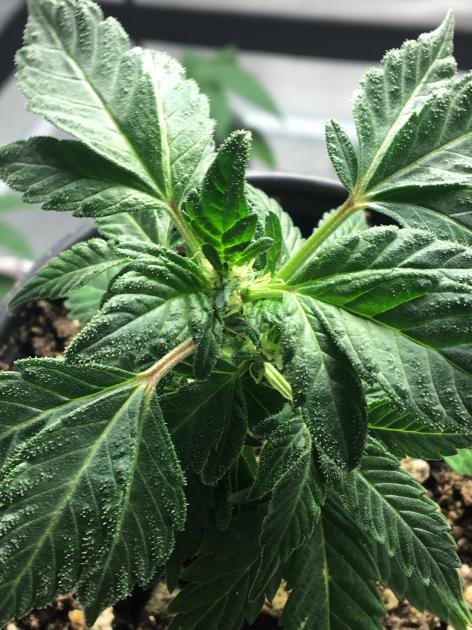 But yes totally worth it! The Monster Cropped clone is now starting to VEG back out, and I am excited to see how it will do indoors. As you can see it is going to be a little bushy bitch. But hey what can I say? I love Bush!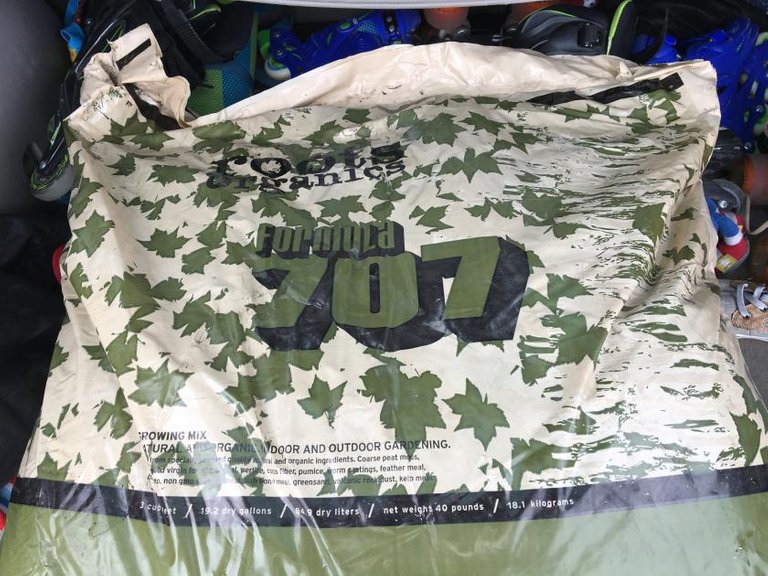 I have picked up a new bag of soil, and will start to transplant ASAP. So as they say, let the show begin! It should get more interesting now since there will be some faster growth. Only issue is, not knowing the sex makes things a bit difficult at first. There will be soil that is wasted. Not to mention space. Perhaps in the future it is best I start to just get clones, instead of starting from seed.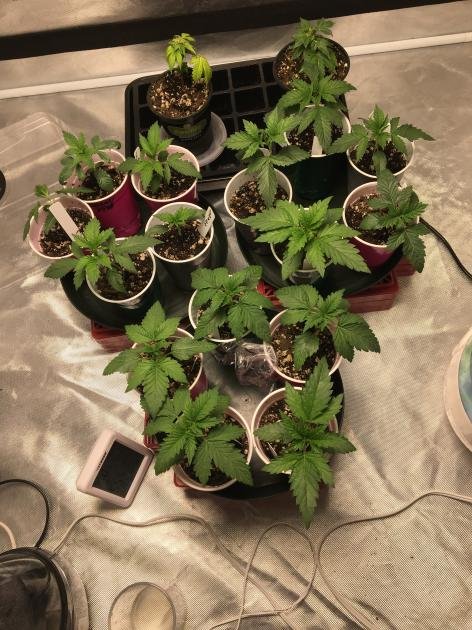 But really I can not complain. It is not like they have La Kush Cake clones at my local nursery. I also have to see how the Big Mack Superstar is going to fair out. It just may be the smartest move of my grow career to find a male, to pollinate the Miracle Mack. That just may be a winner!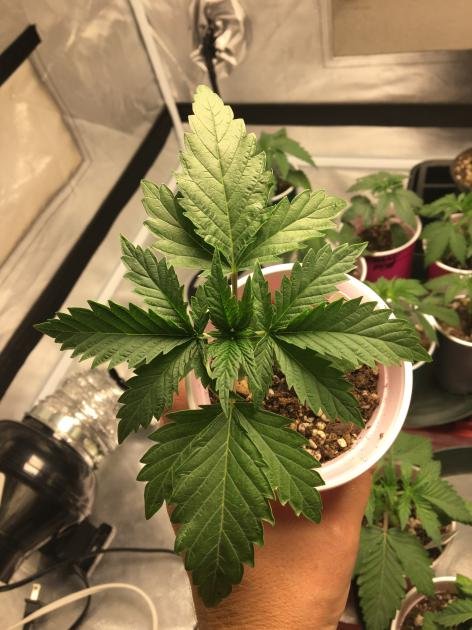 I know it is to early to pick favorites, but The Big Mack Superstar is looking great! I am just a sucker for fat leaves. After seeing what @derangedvisions has with his GDP, I really want some fat leaves too! Oh yeah I also want some purple. Which is why I am still watching out for that Grape Ape clone drop. Please hurry Dark Heart, before it is to late.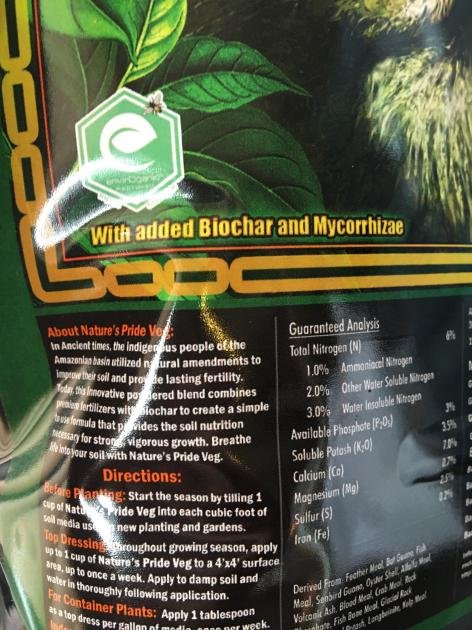 ---
I also picked me up some Top Dressing today at the grow shop. I fell like this will add what I have been missing. Won't hurt to find out. Once I transplant, I will add this to a few, and see how they fair out after the first few days to a week. Then add accordingly.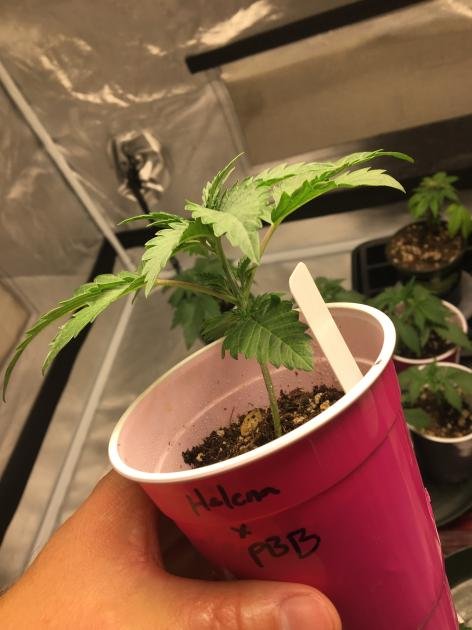 That is all for now. The light cycle is still at 20/4, and I am keeping humidity at the 60% range. I will be taking the Mars Hydro out, and then firing up the Bar style Led, and keep at around 200-240 watts, then gradually increase over time. Oh yeah I will transplant into 1 gallon pots, and then once I find out the sex, I will then transfer into 3-5 gallon pots. I will do my best to not get so attached to all the plants. So that way I will have no issue keeping a good space between each pot, so that way I can install the Trellis, and SCROG train to have the whole 4x4 full. So stay tuned, its about to get fun!