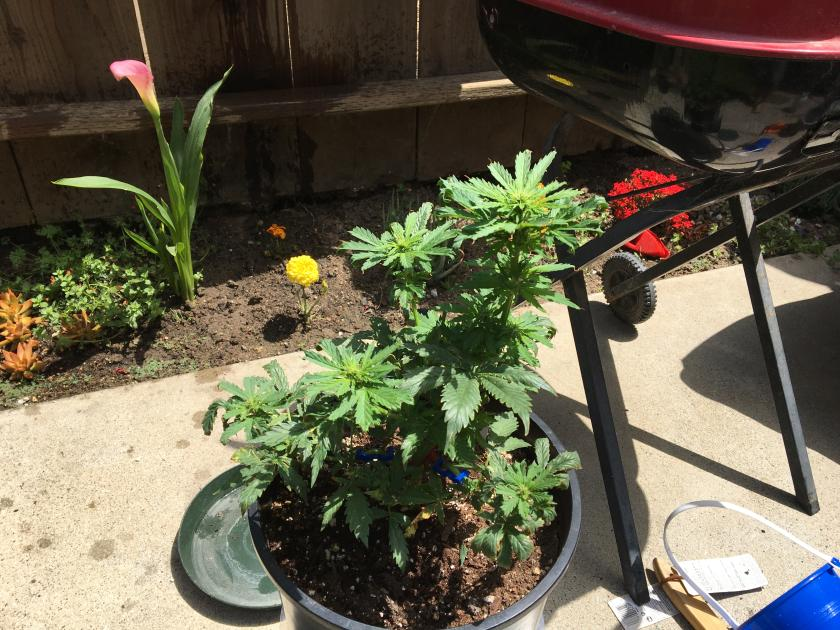 Hello fellow Weed Nerds of the Hive Block Chain! Hope everyone is doing well in these uncertain times. Here in California our Arthurian Governor just gave vaccinated people the green light to not wearing masks indoors. But of course there are so many who will probably never take the mask off since they really believe they are doing the right thing, or then you have the other people who have turned the mask into their flag to show their politics. Myself, who refuses to get vaccinated with this unproven, and dangerous not so vaccine has also ditched the mask. I always have looked at it as a ticket to get inside a store. However I am worried that they will come out with some type of digital passport. I am getting sick of all the lies, and totalitarian mandates. Why are they trying to get all of us, including children to take this vaccine?? Especially when the lie of Covid not being treatable is starting to be exposed? Ok end of rant, had to get that off my chest.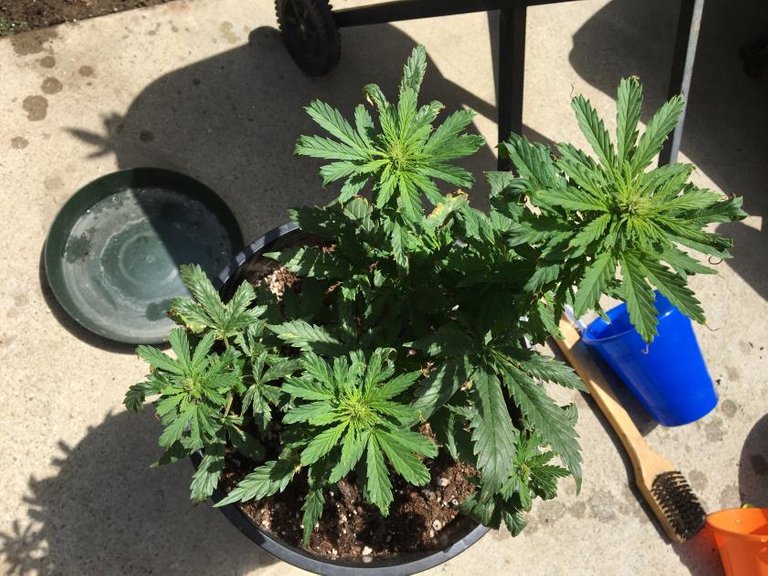 If you recalled my last post where I burnt my outside plants by using a too strong of a solution of Doctor Enzymes, that then in turned caused my plants to burn from the sun. Well they are doing a whole lot better now!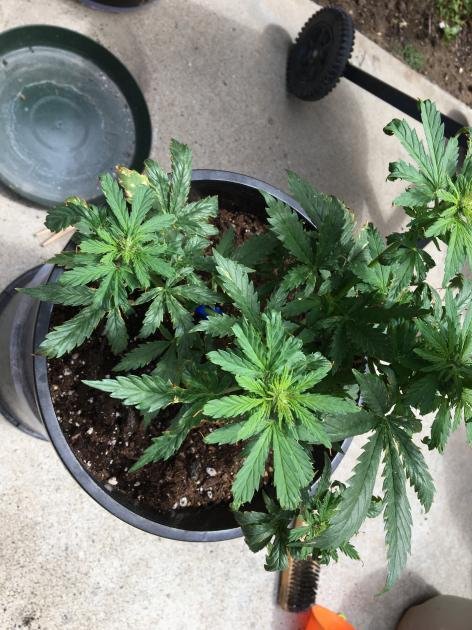 Still a little rough around the edges, but I will still get to have some of this Crystal Candy, that @loonatic loves so much. I soon hope one day him, and I will get to light up a bowl together of the same smoke, in two different parts of the world.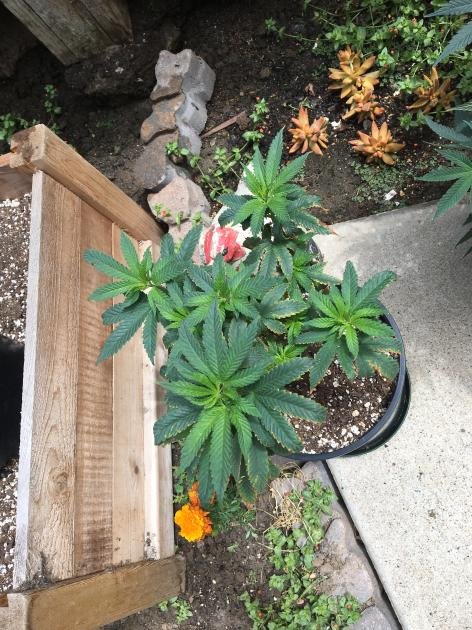 So I am not taking these outdoor plants to serious. The tent is where the lab is, and is when I clock in for real work. The outside ones are for my viewing pleasure, and it also gives me some nice head stash, that I could turn into whatever I want, and not think twice about. Another thing I love about the outdoor project, is the fact that I can experiment. Such as my new compost, or maybe something I have read on the internet, or heard from word of mouth, such as coconut water, or even using honey.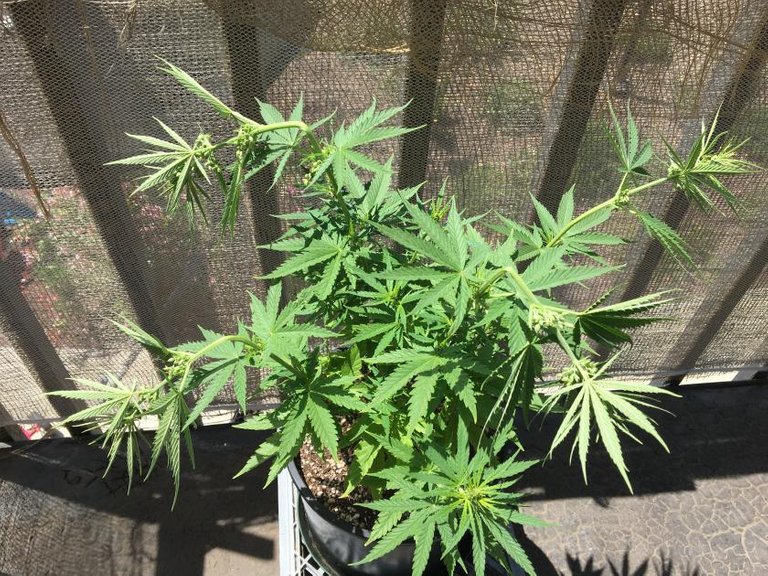 On my front balcony is where I keep the males. Some for breeding, others for the fact that I just can not get rid of something with roots without putting up a fight. Yeah it is a problem I have, but it could be worse I suppose.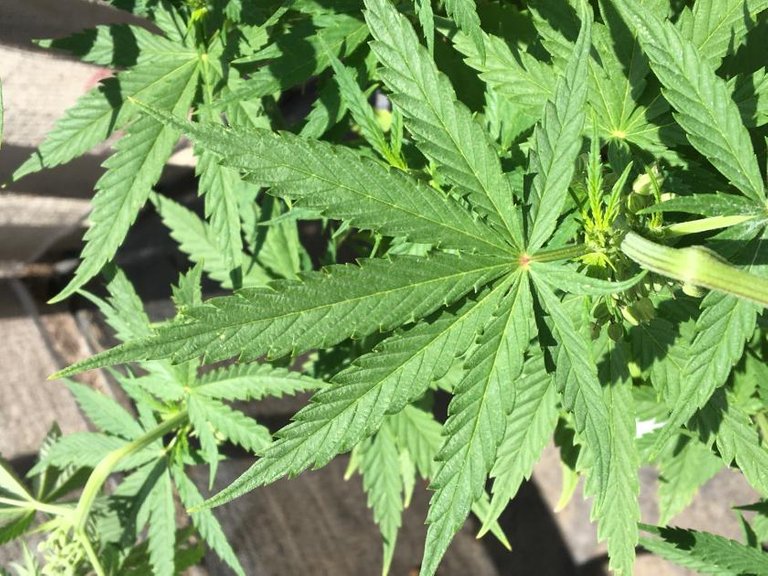 This is a BMX male that I have found, and quite honestly I am falling in love with him. I also am impressed by the stickiness of this plant! I may just use it to hit the other Banana Punch x Mac and Cheese F1 female that I found, that turned out to be some of the best weed I have grown. I think if I do another backcross from a backcross, I will then have something remarkable to breed further into a spectacular strain! Watch out Greenhouse Seed Co, I am coming for you.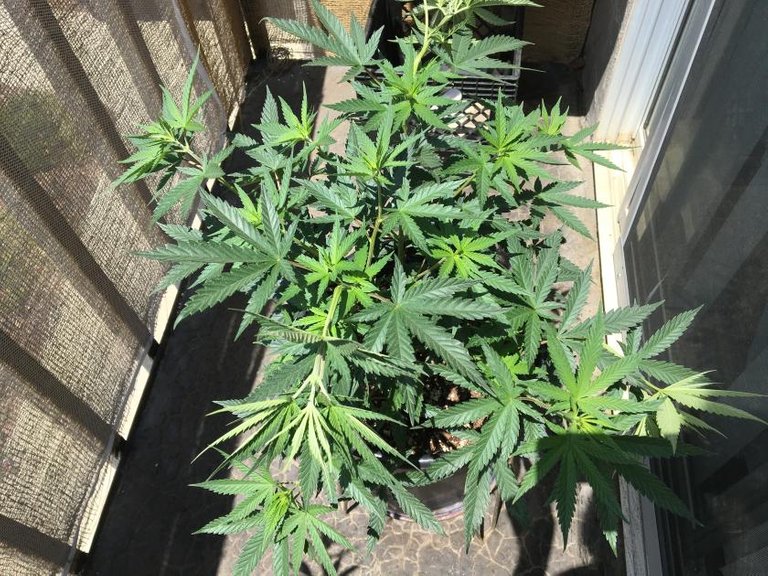 Here is a SilverMac male. This is the one with the cool leaf deformity. Only thing I like about this guy, is the structure. Perhaps I will hit something with it, just for the sake of putting it to use. But quite honestly, the Silvermac is going to be something special, just wait and see.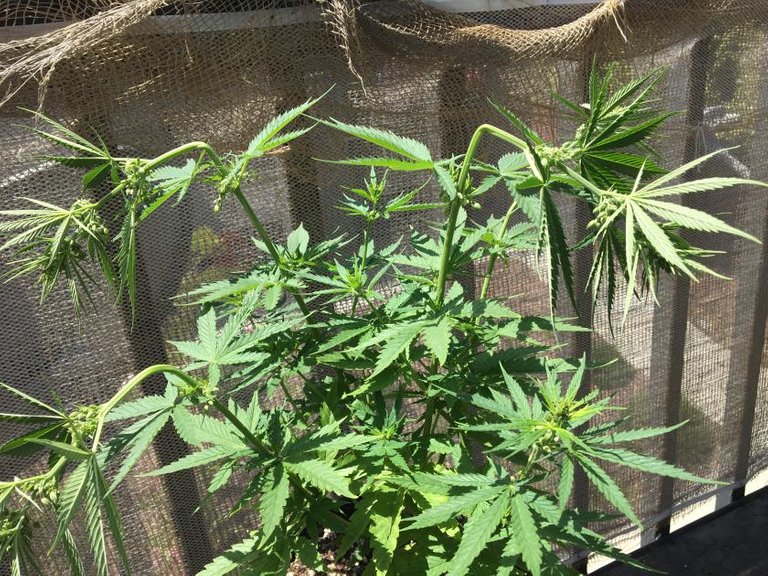 Super crop practice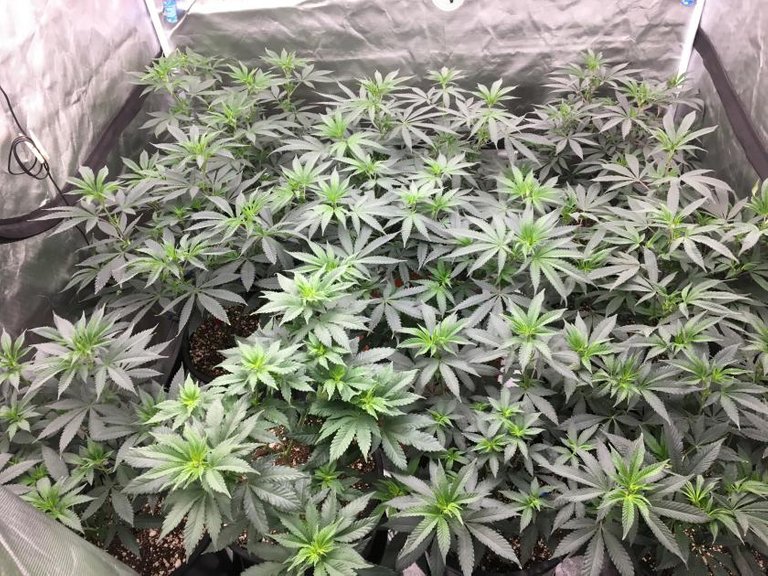 In other news....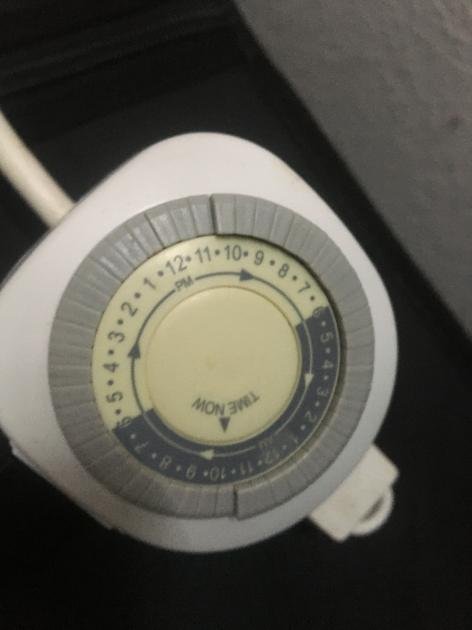 I flipped the switch in the tent to a 12/12 light cycle on Fathers day! So many reasons why I am so excited, obviously. But I am considering to perhaps take a break after this one. Not so sure. I am sure Ill be growing again, but I am thinking of defiantly not starting up right away. That way I can focus on drying this crop. I have an apartment inspection on July 13th, and am a little bummed about that. Not sure how I will exactly play that, but I do not want them to know that I am growing indoors, so I have to get clever. Perhaps I will just set the tent outside, with the inline fan still on, or maybe take just put them all underneath a tarp, and disguise them as bikes. I hate being a renter. Unlike what the media, and establishment wants people to believe, homeownership is the best, right after land ownership. At least IMO. I can not wait till the day I bow to no one. But I am willing to play the game, but for how much longer?




---
Posted via weedcash.network