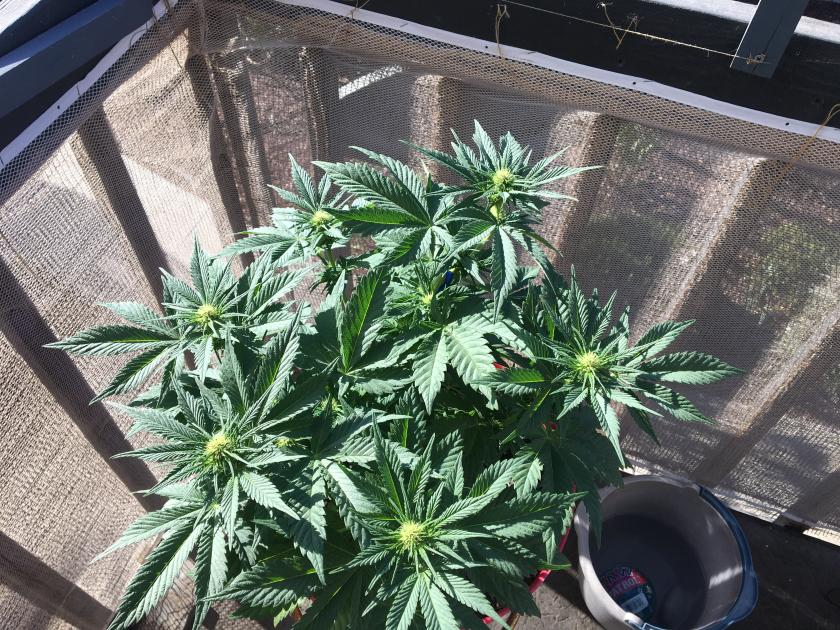 What's up Weed Nerds! So life is a bit slow with no indoor grow. Just enjoying a little breather, and besides we are in a Indian summer, and do not fell like messing with a warmer APT then what it is now. I suppose that is just an excuse. But soon I will be soaking some beans. Real soon in fact since I went ahead and decided to keep the above loan seed I found in my All star pheno of F1 Banana Punch X Mac and Cheese. Either there was a male flower that formed, or it was just an accidental pollination from a F2 Mac and Cheese male.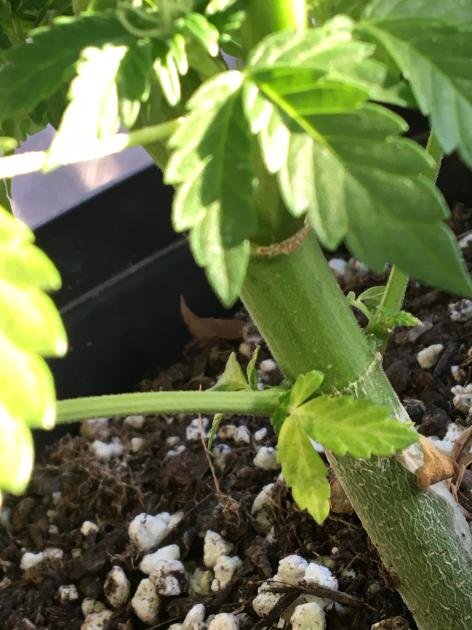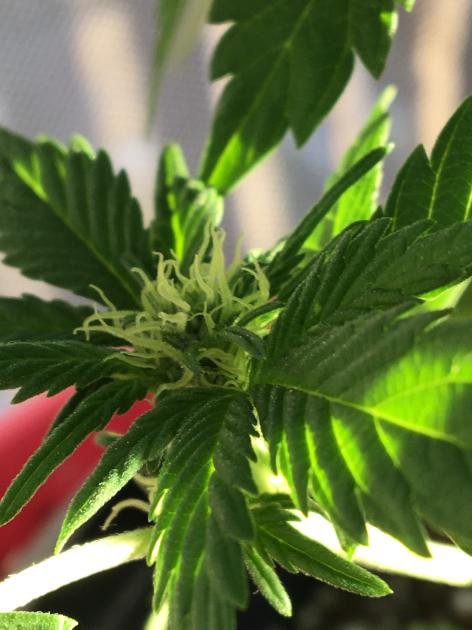 ---
So I would estimate that this Miracle Big Mack has been in flower for 2 weeks. Maybe more like 20 days. I have been undecided if I was going to take any cuts from this plant. Now that I have made up my mind, I am now doing an entirley differnt thing in order to preserve the genetics. Monster Crop
According to Royal Queen Seed Company:
"Monster cropping is a cannabis plant training technique that can help you grow more efficiently. In essence, it involves taking flowering clones and reverting them back to the veg phase to capitalize on dense, bushy growth."
Source
I would add that Monster Cropping is also something that can be utilized if you did not have the proper tools to take a cutting before flower. Or maybe the shoots you wanted to cut where still a bit to small before flower. Or in my case you where unsure if you wanted to clone, or not. With Monster Cropping it is never to late to take a clone. I have even took a cutting over 30 days in flower, which was the case with my previous harvest of the F1 BM.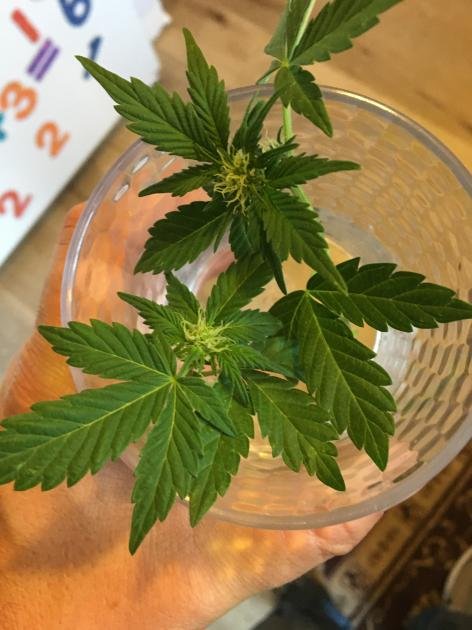 The cuttings sitting in water until I apply rooting powder, and put under 24 hours of light
The downside to Monster Cropping is it takes more time then reg clones. It take a bit longer to root, and then to revert back into the VEG stage. But it is worth it! You will end up with a bushier plant, and also end up with more confidence in your grow game. Bringing a plant back from the dead is always a great felling. Maybe wrong take with Reg Monster Cropping, but the last one I did really felt like it came back from the dead. I think it took a good 2 months before I knew I was going to have a great plant. I did two. One I just showed in the last post with the previous harvest, and the other one I grew outside in light dep, and pollinated so I could keep the genetics.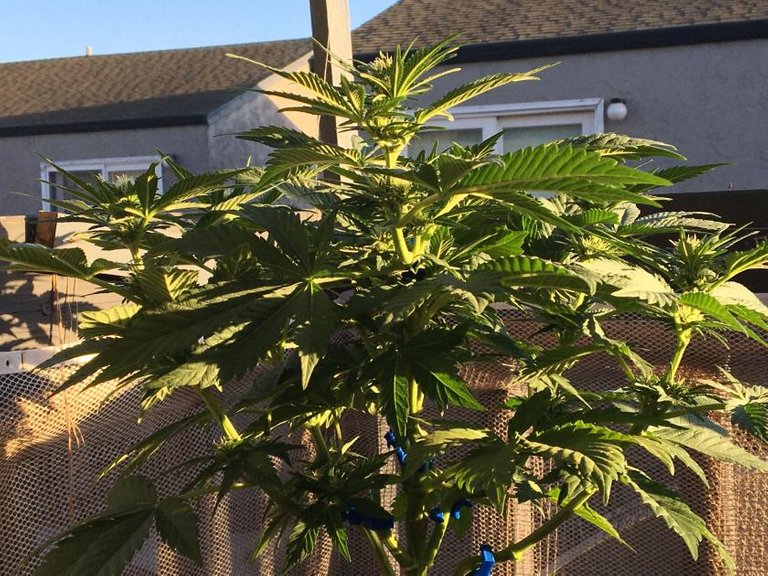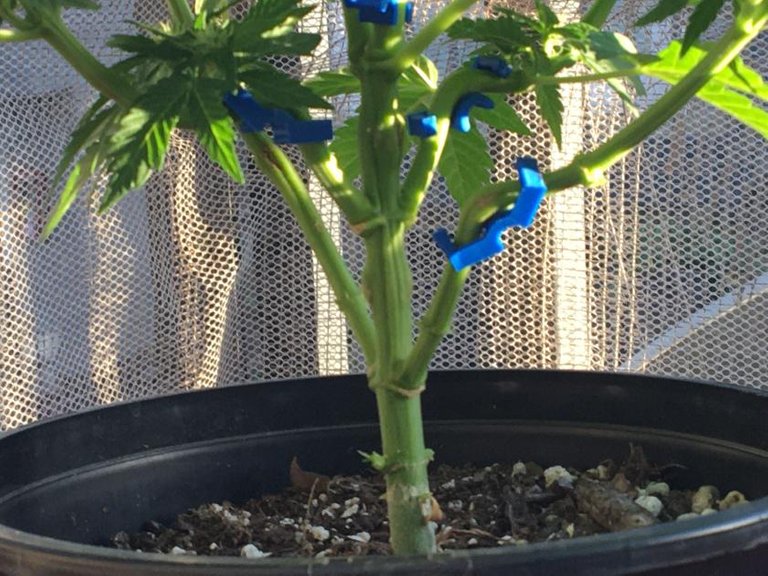 Tonight I will dip the cuts in some Rooting powder, and then place them in Rapid Rooters, and fire back up the Mars Hydro. I also think it will be a great time to soak the La Kush Cakes from @lacausa, and a couple other seeds. I am debating on...
Slurry Cake F2 from @bifbeans
The Seeds from my Monster Cropped F1 Banana Punch X Mac & Cheese
Afghani
Some mystery PBB crosses
All of them are Photo Periods. Then I am constantly looking at the menu of my local nursery, watching out for the drop of Kyle Kushmans Grape Ape. To all my California people, to the south, and North, this cut is going to be dropped all around the state! Go to Dark Heart, and sign up for updates. They also got other great flavors on the menu.

Recent trim job...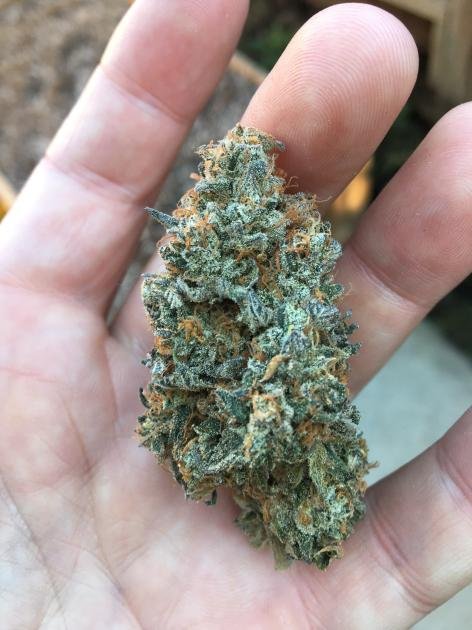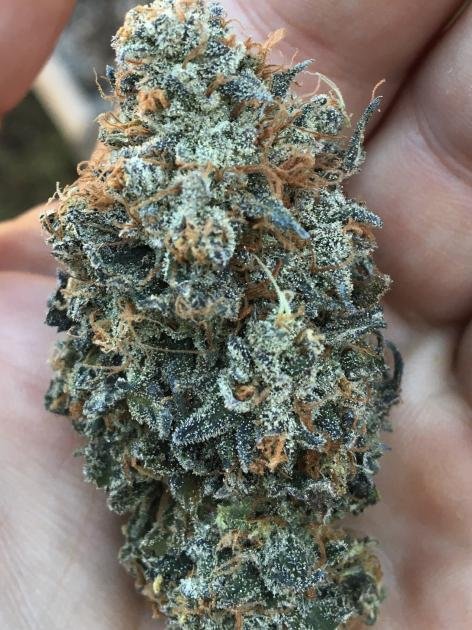 ---
The Dirty Little Secret Pheno #1. This one has been my favorite out of the bunch, but after trimming, and smoking on others, all of them have a special place in my heart. But then again with this DLS having so much of that OG Kush goodness, this will be the one that will keep all to myself. After this one, I will have only 2 more plants to trim. The 2nd pheno of Rainbow Chip, and the 2nd pheno of the DLS. Which I have yet to try, I do know the #1 has better bag appeal, but not by much. So my favorite plant is still up for grabs. What is your all time favorite strain?