Tuesday October 20 2020
In Todays report:
Mostly Everybody in NJ wants legal weed to happen, Most of the good jobs are weed jobs now, and approved Federal hemp programs just shy of 70.
click here
for the link to the video on youtube
New Jersey Voters Strongly Back Marijuana Legalization And Cannabis Pardons, New Poll Finds

The survey, which is the fourth and final from the law firm Brach Eichler LLC this election cycle, shows that 65 percent of New Jersey voters are in favor of the reform proposal that will appear on the state's November ballot. Just 29 percent are opposed to the policy change and six percent remain undecided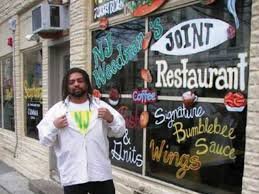 https://www.marijuanamoment.net/new-jersey-voters-strongly-back-marijuana-legalization-and-cannabis-pardons-new-poll-finds/
---
Cannabis Industry Job Growth Up 50%
The wonderful thing about this industry is that while the cannabis plant is the most important part, it isn't the only part.
jobs in the industry will jump from 240,000 to 295,000 in 2020 alone. This represents a 50% increase over 2019's industry growth, which
https://thefreshtoast.com/cannabusiness/cannabis-industry-job-growth-up-50/
---
Of all the states, Florida added the most jobs in cannabis — 9,000 in 2018 which equals a 703% increase.
---
---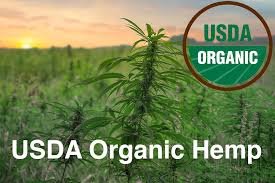 Another 6 states, 3 Indian tribes get hemp cultivation plan OK from USDA
New York is among the states that says it will continue to operate under 2014 rules.
New York decided to not submit a state cultivation plan before the one-year extension was granted, with officials saying the 2018 guidelines were "unrealistic" and "unreasonable." The USDA lists New York as being under federal rules, but New York agriculture regulators plan to continue operating under that state's pilot program, WBFO reported.
New York's complaints echoed concerns from other states that pushed the federal government to grant a one-year extension to have more time to comply with the new requirements.
The states that received approval are Illinois, Indiana, Michigan, New Mexico, Oklahoma, and South Dakota. The total number of approved plans stands now at 69, according to Marijuana Moment.
The Comanche Nation, the San Carlos Apache Tribe of Arizona, and the Seminole Nation of Oklahoma were the latest tribes to receive approval.
https://hempindustrydaily.com/another-6-states-3-indian-tribes-get-hemp-cultivation-plan-ok-from-usda/
---
Posted via weedcash.network