Monday July 27, 2020
In todays report:
Florida is hypocritically imprisoning people for selling cannabis while they proudly have added over 500 million to their taxable revenue this year, and as a result of legalization. The European Union is working to criminalize "cbd" foods and designate them as full blown narcotics, and a West Virginian Professor gets 200 g's to study some hemp.
Click here
for the youtube link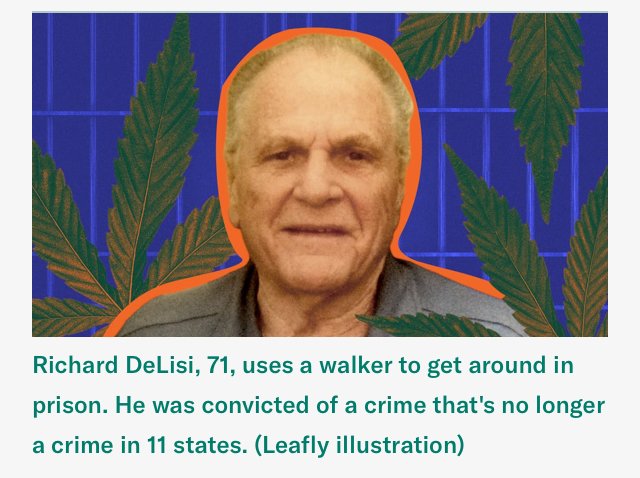 "I haven't seen him in 25 years," Ted DeLisi said about his brother Richard. "It's really a sad thing. He is my brother. I love him. And I can't do anything to get him out."
At least 70 Americans are serving life sentences for marijuana convictions
Florida voters legalized medical marijuana in a statewide constitutional amendment in 2016. In 2020, state-licensed dispensaries are expected to sell more than $800 million in cannabis products to hundreds of thousands of patients.
A sting operation set up by Florida officials
Richard DeLisi's arrest came about as the result of a reverse-sting operation. That's a form of entrapment described by officials at the Last Prisoner Project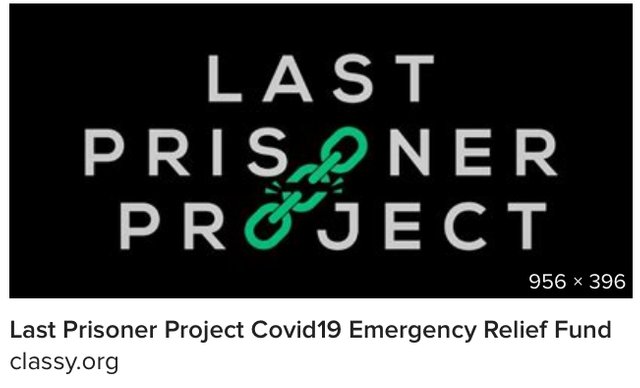 https://www.leafly.com/news/politics/richard-delisi-71-suffers-in-a-florida-prison-while-others-make-millions-on-marijuana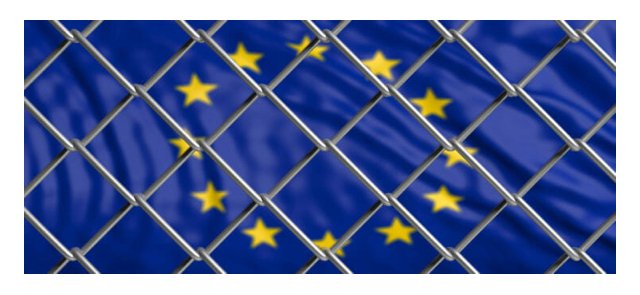 he EU May Designate CBD Foods as "Narcotics" (Yes You Read that Right.)
HEMP/CBD, INTERNATIONAL
The craze for hemp-derived cannabidiol (CBD) extends beyond the United States and into Europe. We've written a good amount on the difference between how the European Union (EU) regulates CBD in contrast to the United States, and link to a number of those posts at the bottom of this page. All of that may be put on hold soon as the EU weighs new laws for CBD products.
https://harrisbricken.com/cannalawblog/the-eu-may-label-cbd-foods-as-narcotics-yes-you-read-that-right/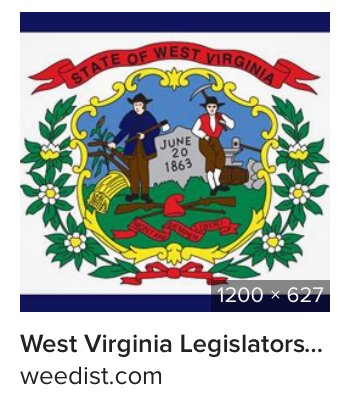 West Virginia professor gets $200K from feds to study THC changes in hemp plants
Federal agriculture authorities have awarded $200,000 to a West Virginia University professor to study what leads to inconsistent levels of THC in hemp plants, sometimes above what's legal
Michael Gutensohn, an assistant professor of horticulture will be collaborating with two former WVU faculty members for the project, which includes seeing what genetics and environmental factors lead to THC accumulation in plants. The study is funded by a research arm of the U.S. Department of Agriculture, the National Institute of Food and Agriculture.
After analyzing the different environmental effects on hemp, Gutenshon and his team will try to genetically modify the plant.
The long-term goal of his research is to develop a new crop system—one that can better weather environmental challenges so as not to accumulate THC.
https://cannabusiness.law/congress-should-allow-1-thc-in-hemp-will-you-sign-the-petition/
Despite a glut in the 2019 CBD market that has left many farmers saddled with their 2019 crop, shady processors and a meager THC (Tetrahydrocannabinol) threshold of .3% that led to the destruction of thousands of acres hot-hemp (hemp considered to be marijuana for going over the threshold), the major obstacles in the way of the hemp industry are the Food and Drug Administration and the United States Department of Agriculture.
The 1% Solution is necessary for farmers to succeed in the hemp industry," Glover said. "In large part, it will ensure that we don't have to work so diligently only to grow a weak crop with a low CBD yield. A higher THC threshold would allow us to grow a more competitive crop and make it more efficient for processors to process a better product. If it is easier and more economical for the processor, it will in turn give the farmer a heftier margin on their product."
https://cbxbusiness.com/industry-news/hemp-farmers-take-aim-at-0-3-threshold/
https://hempindustrydaily.com/west-virginia-professor-gets-200k-from-feds-to-study-thc-changes-in-hemp-plants/
https://wvexplorer.com/2020/07/20/can-hemp-get-you-high-wvu/
---
Posted via weedcash.network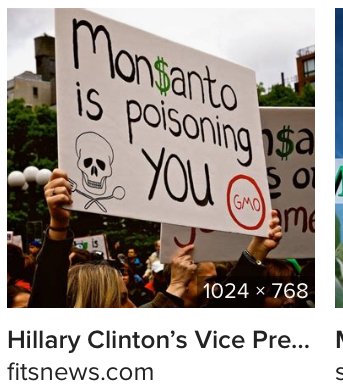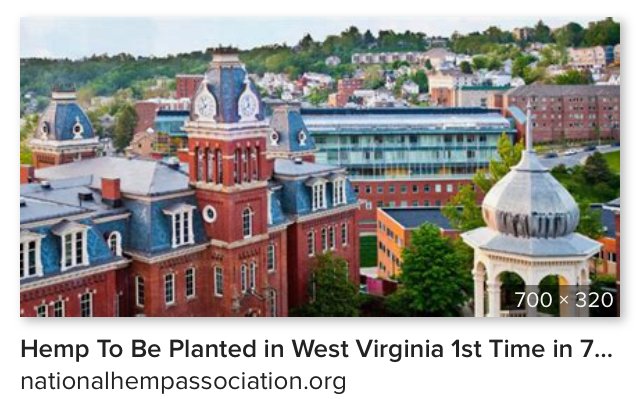 ---
Posted via weedcash.network