Tuesday August 25 2020
Vermont Considers Expanding Cannabis Expungement Program
click here
for tlinbk to video on youtube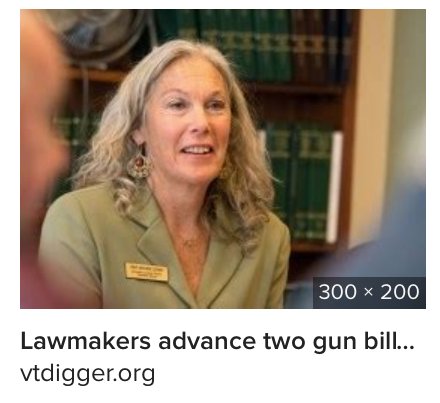 Both legislative bodies currently support such a measure and are looking for a way to clear records for offenders who only had two ounces of cannabis or more in their possession. At the same time, they would be decriminalizing up to two ounces, since possession of more than one ounce is still illegal.
https://hightimes.com/news/vermont-considers-expanding-cannabis-expungements/?utm_source=rss&utm_medium=rss&utm_campaign=vermont-considers-expanding-cannabis-expungements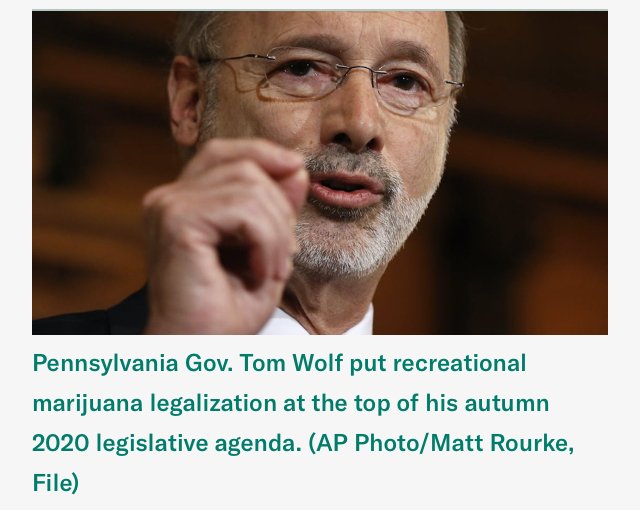 Pennsylvania governor calls for marijuana legalization to boost economic recovery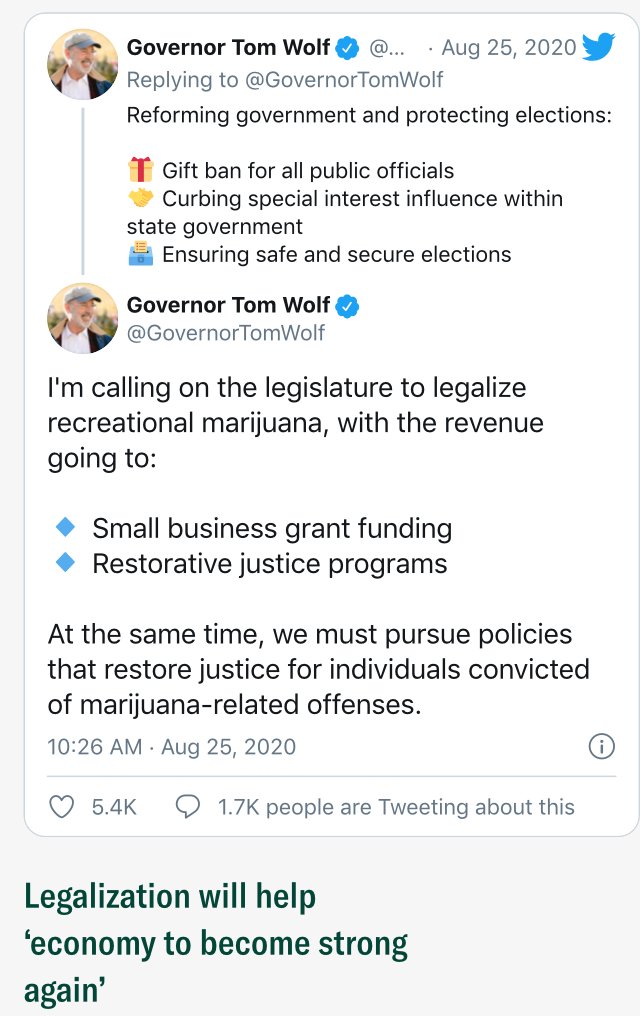 Washington State, with almost half the population of Pennsylvania, supports 24,000 legal cannabis jobs. Gov. Wolf wants the same for his state.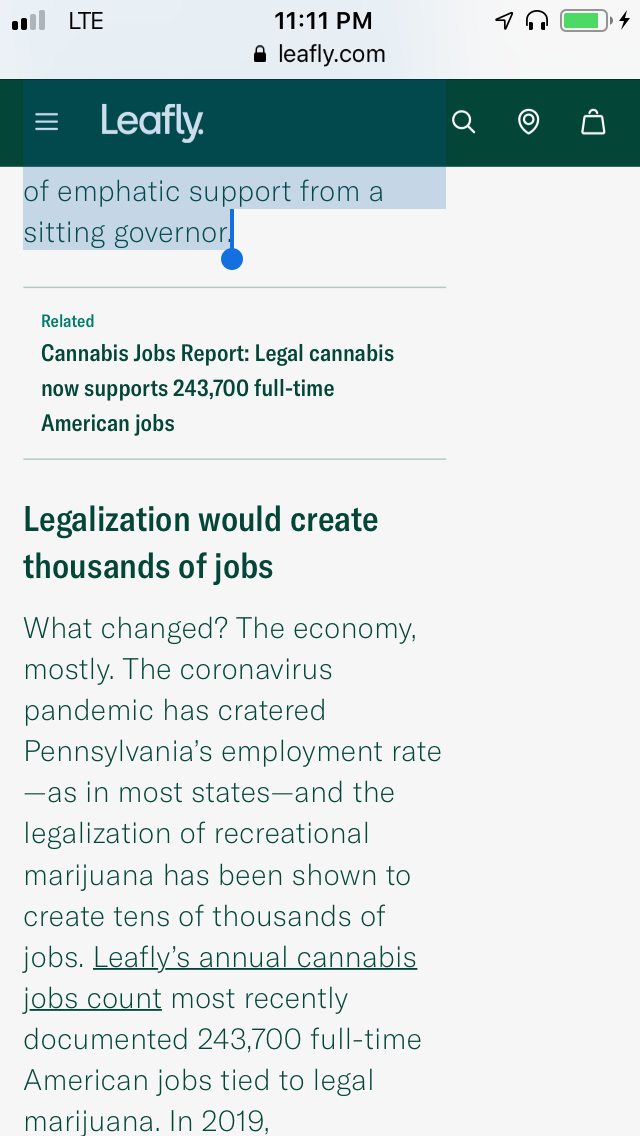 This year is different. Wolf's fall 2020 legislative agenda puts cannabis legalization front-and-center, a relatively rare instance of emphatic support from a sitting governor.
With a population of nearly 13 million people, Pennsylvania is the nation's fifth largest state. By comparison, the state of Washington, with a little more than half that many people, currently supports a $1.2 billion legal cannabis industry that has created nearly 24,000 full-time jobs.
https://www.leafly.com/news/politics/pennsylvania-governor-calls-for-marijuana-legalization-to-boost-economic-recovery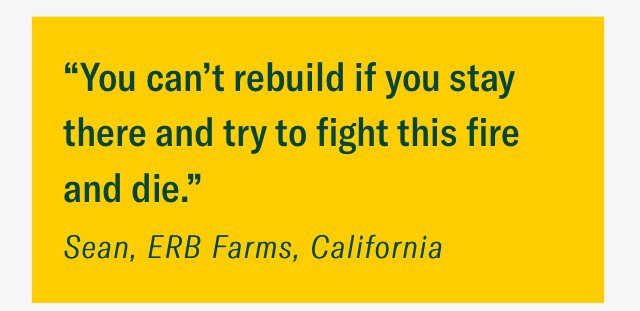 'It rained fire': A California cannabis grower's hellish wildfire fight
Sean is a 39-year-old father of three boys and a cultivator for the Oakland, CA traditional marijuana market. With 20 years in the weed game, he's also stubborn as hell, and his nine-year-old Alameda County farm puts food on his family's table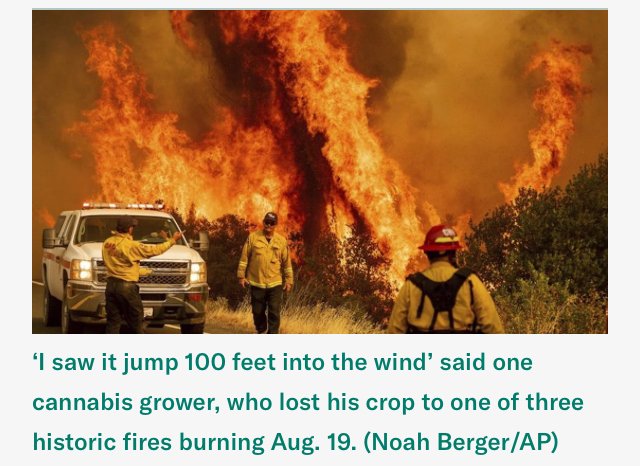 "What I watched it do in two days, it did in 20 minutes. It will flow down a hill like a river. Not flame to flame, treetop to treetop. It doesn't even look like fire. It looks like plasma or something. It was so weird. It looks like a living thing. It's hard to describe."
0 degrees."
"All the vegetation is getting so hot, it's off-gassing and the gas is flammable, so the air is bursting into flames. I've never seen anything like it. It's like somebody just opened a gas line and lit it on fire. I can't explain it to people. I want them to know how important it is and how dangerous it is."
feel as bad."
'9 years of blood, sweat, and tears …'
This past Friday, Aug. 21, Sean drove to an East Bay underground cannabis marketplace —a "sesh." There, friends had care packages waiting. He'll start rebuilding from scratch.
https://www.leafly.com/news/industry/california-wildfire-cannabis-farmers-story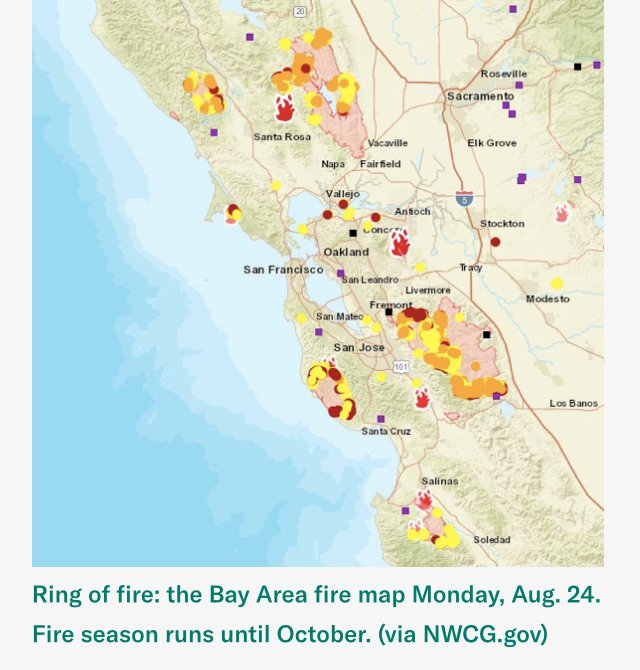 ---
Posted via weedcash.network