Hi smokers,
---
Hola fumetas,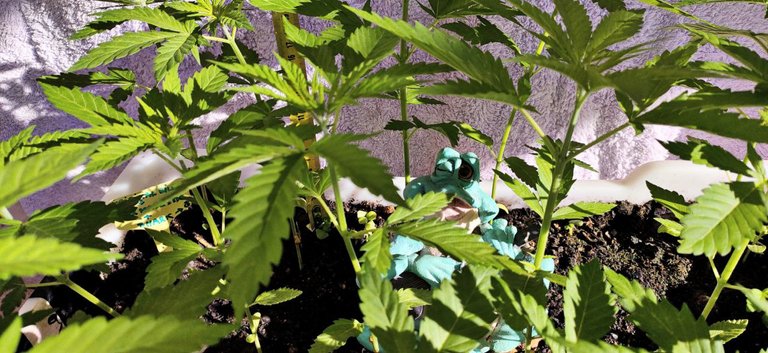 We continue with the follow-up of box-pot X (10). Today I gave them for the first time since I planted them some horsetail (Equisetum arvense) in foliar application. I have not given them anything in irrigation, only water and the intention is not to give them anything by irrigation during the whole cycle. I hope that the soil that I have prepared during the winter has the necessary nutrients for everything, we will see, if it is not like that they will tell me 🐸. I see them well for the moment.
---
Continuamos con el seguimiento del contenedor X (10). Hoy les he dado por primera vez desde que las planté algo de cola de caballo (Equisetum arvense) en aplicación foliar. No les he dado nada en riego, solo agua y la intención es no darles nada por riego durante todo el ciclo. Espero que la tierra que he preparado durante el invierno tenga los nutrientes necesarios para todo, ya veremos, si no es así ya me lo dirán ellas 🐸. De momento las veo bien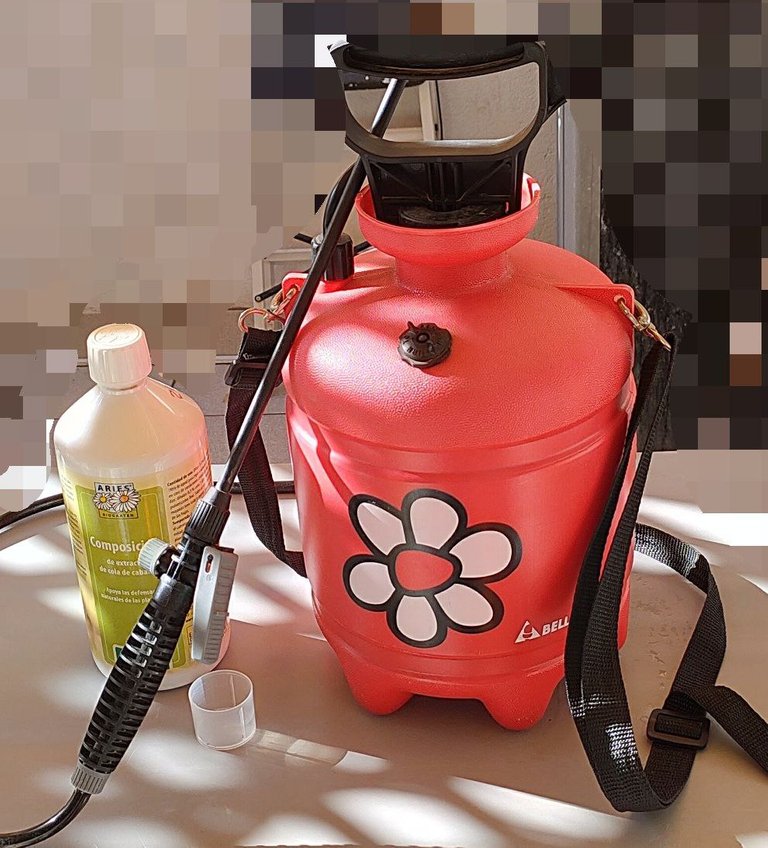 To give them horsetail now is something preventive, since I have not seen anything strange, but as I have other plants in the pond, I have made a general shower with horsetail, strawberries and marigolds included.
---
El darles ahora cola de caballo es algo preventivo, ya que no he visto nada raro pero como tengo otras plantas en la charca, pues he hecho una ducha general con cola de caballo, fresas y caléndulas incluidas.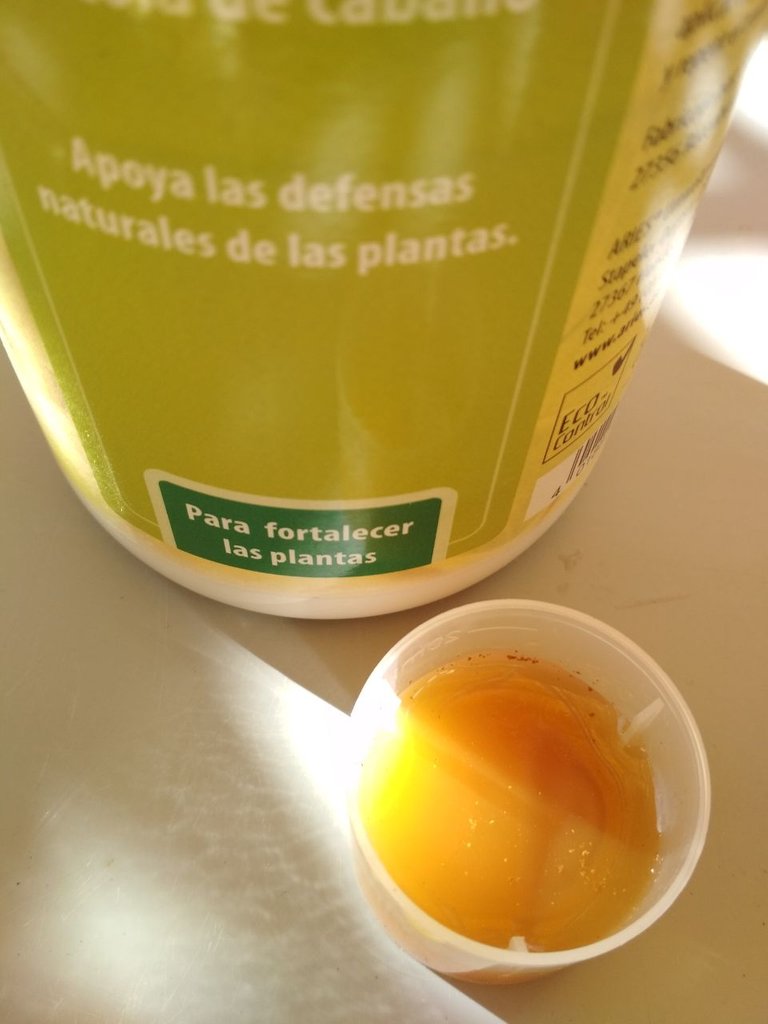 At the moment the sex of any plant has not been manifested, it is still early.
---
De momento no se ha manifestado el sexo de ninguna planta, todavía es pronto.
The basils that I planted in the same box-pot have grown little with respect to the girls, they like it warmer and so far it has not done much, but they are beginning to smell.
---
Las albahacas que planté en el mismo contenedor han crecido poco con respecto a las niñas, a ellas le gusta que haga más calor y de momento no ha hecho mucho, pero ya empiezan a oler.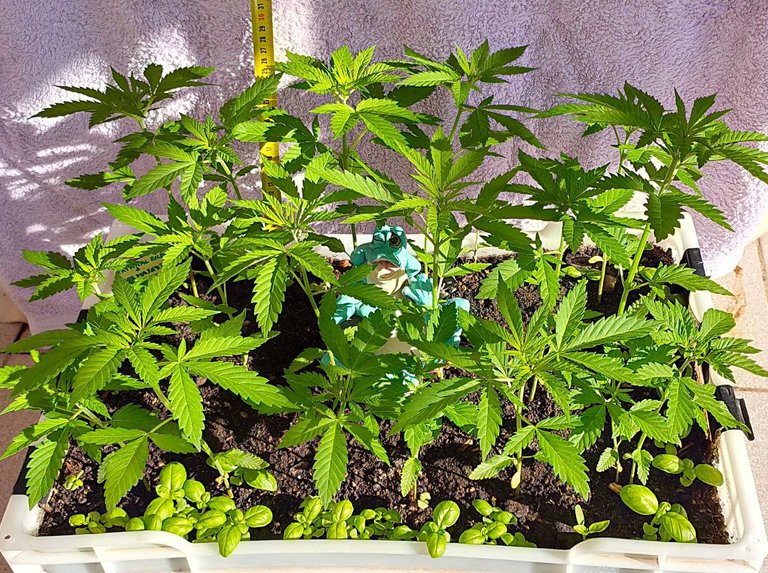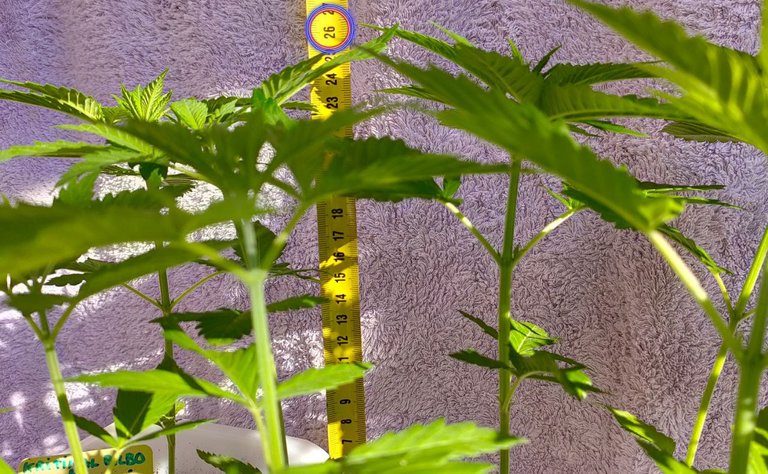 That's all for today friends. I will keep you informed.
---
Eso es todo por hoy amigos. Os seguiré informando.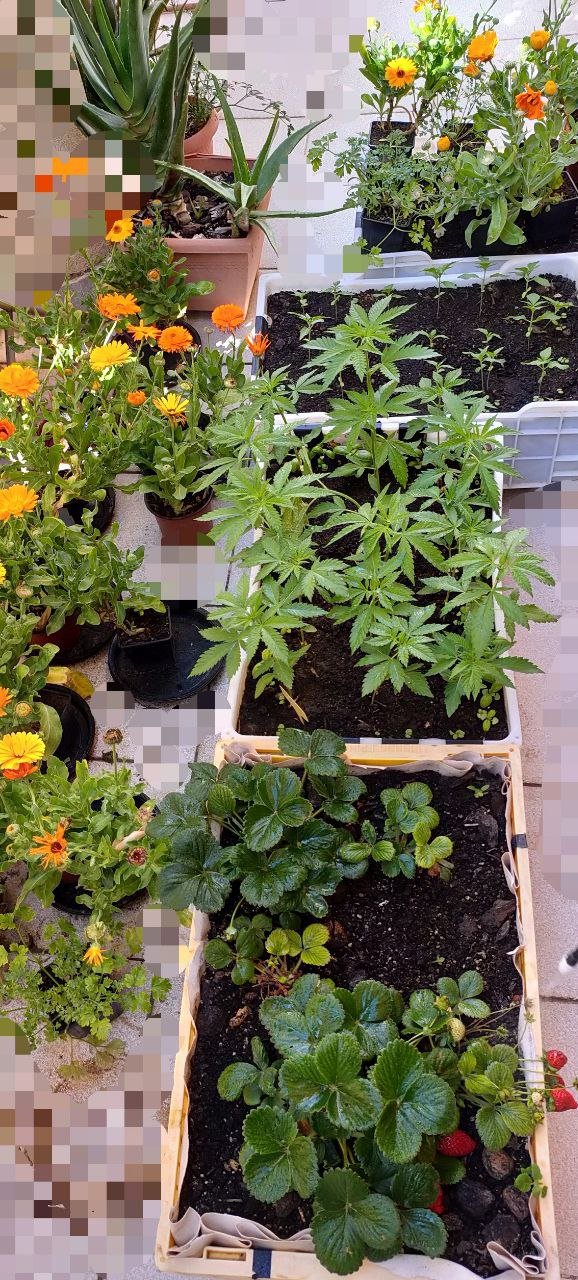 Day 30 can be viewed at this link:
https://weedcash.network/hive-195708/@happyfrog420-new/follow-up-3-box-pot-x-seguimiento-3-contenedor-x
---
El día 30 puedes verlo en este enlace:
https://weedcash.network/hive-195708/@happyfrog420-new/follow-up-3-box-pot-x-seguimiento-3-contenedor-x

Control sheet:
Day: 39
Box-pot-X: (Kritikal Bilbo + Her Majesty) + Shark
Box-pot measures: 22.4x14.6x6.3 in
Box-pot volum: 8.9 gal
Regulars seeds: 18
Female: ?
Plantation: 26/3/2021
Flowering: 25/4/2021
---
Ficha:
Día: 39
Caja-macetero-X: (Kritikal Bilbo + Her Majesty) + Shark
Medidas contenedor: 57x37x16 cm
Volumen contenedor: 33,75 litros
Semillas regulares: 18
Hembras: ?
Plantación : 26/3/2021
Floración: 25/4/2021
---
Thanks for you time / Gracias por tu tiempo
Translated with www.DeepL.com/Translator (free version)
---
Posted via weedcash.network