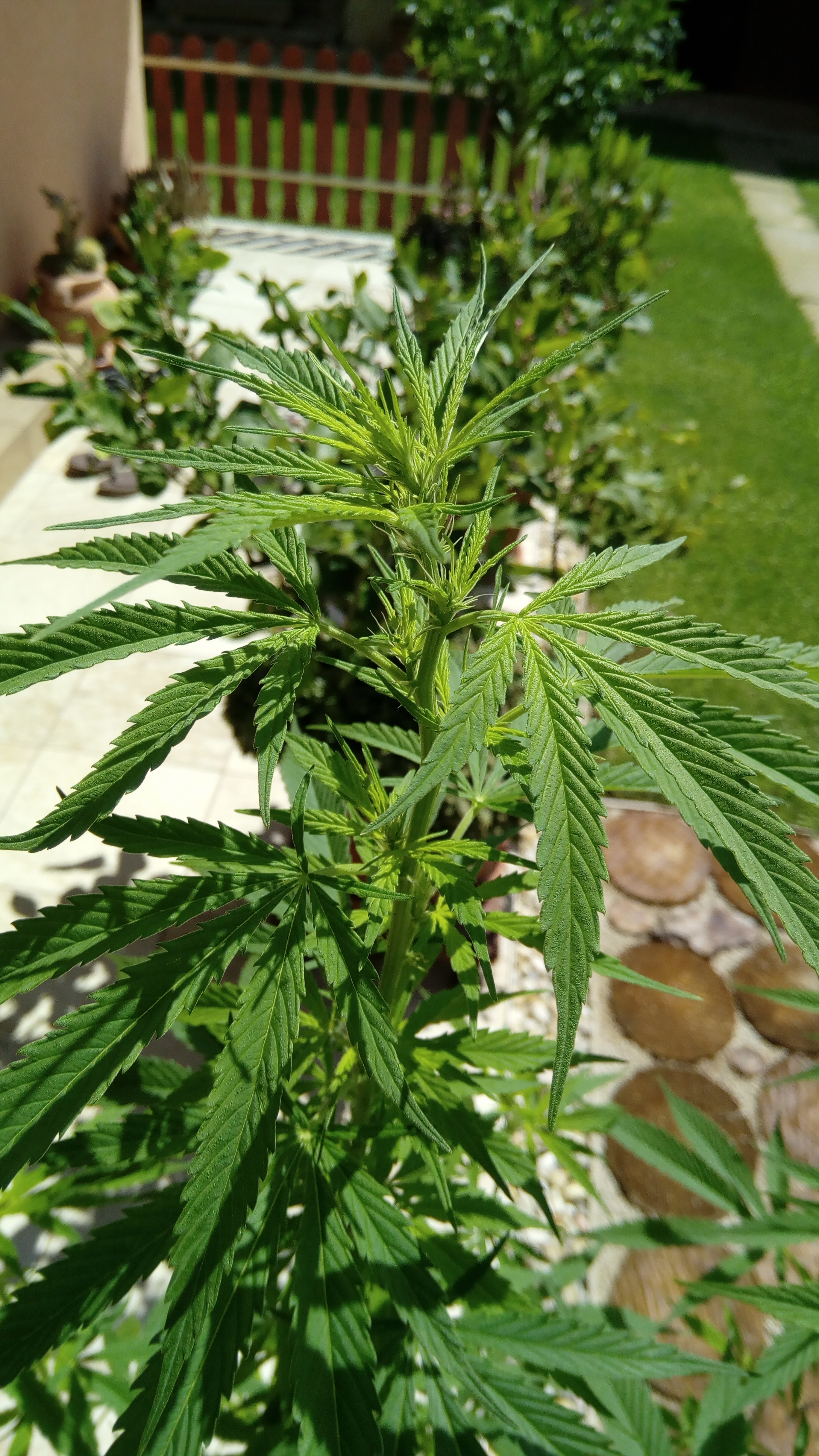 Last time I was writing about it, plant was still pretty small. Now, it's up to my neck already. And my height is around 1.73m. So you do the math. I cut the leaves every time they grow up to the fullest, or when they are in the way of other sprouts. And you can imagine how many these leaves I have already cut off. But...don't cry :D Because I still have almost all of them. Dry and ready for something else : fresh tea!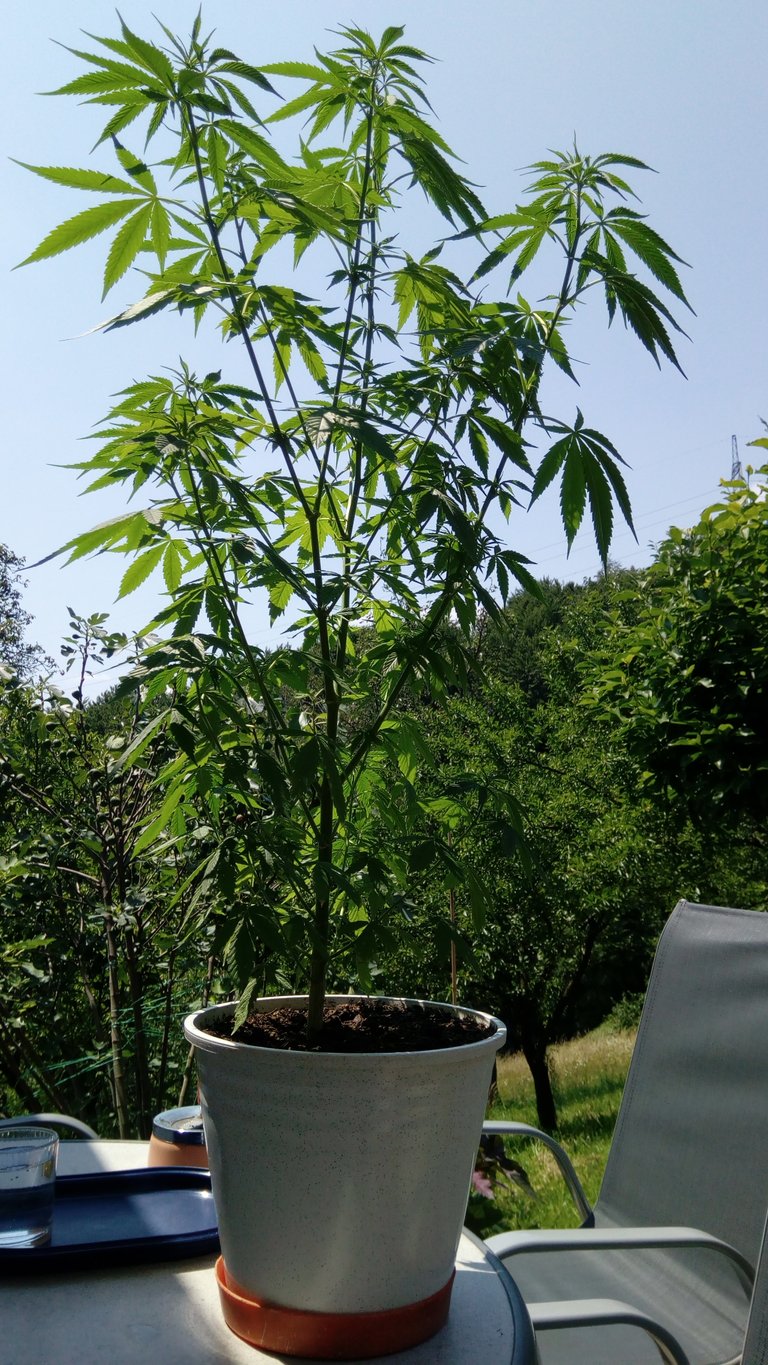 ---
Boil 2-3 cups of water in your pot. Ones it's boiling, add a teaspoon of butter, and allow it to completely dissolve. Turn the temperature down to a low-medium. Add cannabis leaves (dry or fresh) - how much? For around 1/3 of water you put in. Add some honey. Leave it on low for 5-7 min. Add a cup of milk. Best one is classic cow milk with high fat. Leave it on low for 2-3 min (stir a bit). ..................... and your tea is ready ;)
If you want, you can add a tea bag on the end - for better taste.
---
Oh, once when marijuana had pretty dry soil, the tops just turned town. Once I watered the plant, I could not believe, how fast those tops turned up again. I think it was in matter of...one minute! I could watch it live. What a miracle this plant is :)
---
Posted via weedcash.network