Hello Everyone,
It's been a busy day here, as I prepare for the new round of cannabis seeds!
I also 3D printed a planter to start succulent separation, due to some horrid rot.
The Graptosedum Bronze that I have, clones very easily with dropped petals, and I no long have the original mother plant, because it succumbed to the same type of rot the large one is now experiencing.
I'm not sure what it is, perhaps overwatering or insect damage. What is consistent, is the rot is in the stem, and slowly chokes out the plant with a slow death that seems irreversible.
My solution is less soil, less water, separation from other plants. We'll see what happens.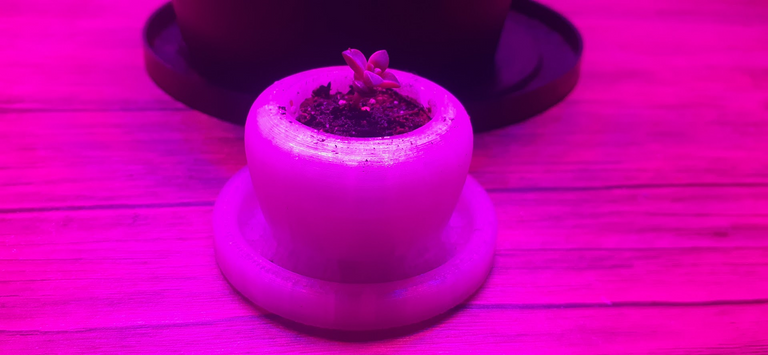 ---
I love this little 3D printed planter. It's so cute and perfect for this plant. I'll be reblogging a post from @print3dpro to share the details of the print for anyone who's interested in knowing more about it :)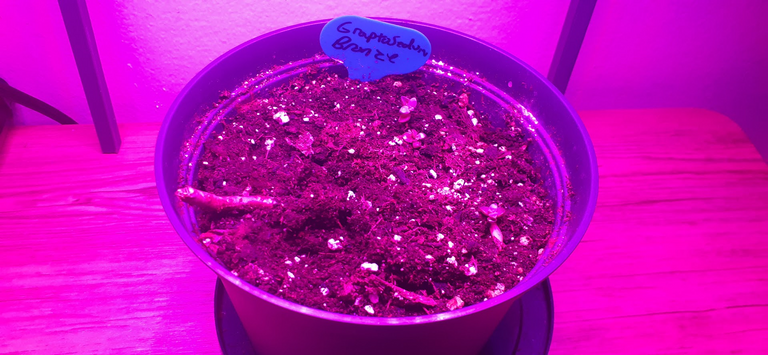 ---
As I type this , I have the 3D printer at 46% with another one of these cool little planters, because I have a few more baby clones to separate still.
You can see where the mother plant was clipped, and it was a clone from previous drops as well.
It's a real bummer to have to keep disposing of the fully grown plants, but there's always hope as long as I have some baby clones.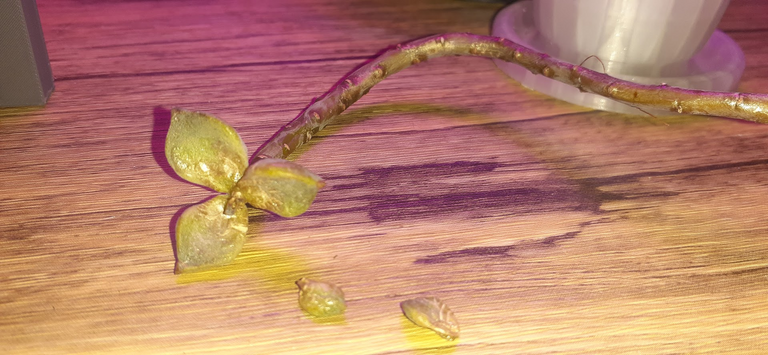 ---
Here we can see, all hope is lost for this plant. It's rapidly dying, and the petals could potentially clone themselves, but I won't mess around with these.. They will be disposed of..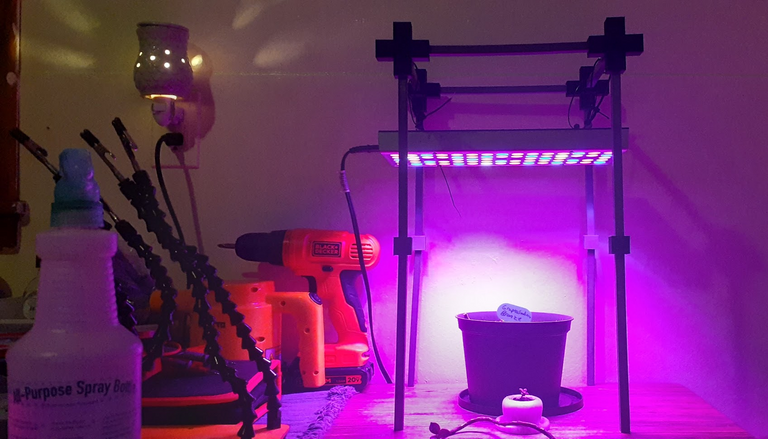 ---
Above is another example of the endless possibilities of 3D printing. This entire light rack is 3D printed :)
CLEANING TIME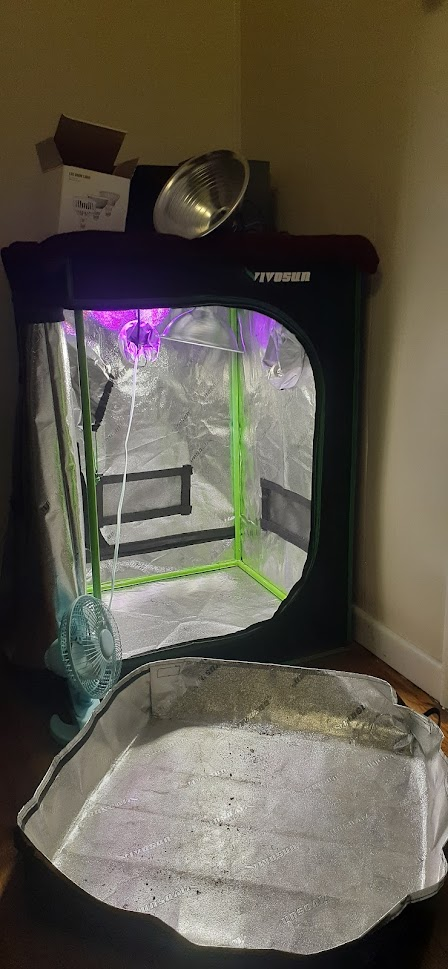 ---
That floor insert really makes things easier, because a good flick out the window, and scrub down, and she's ready to go.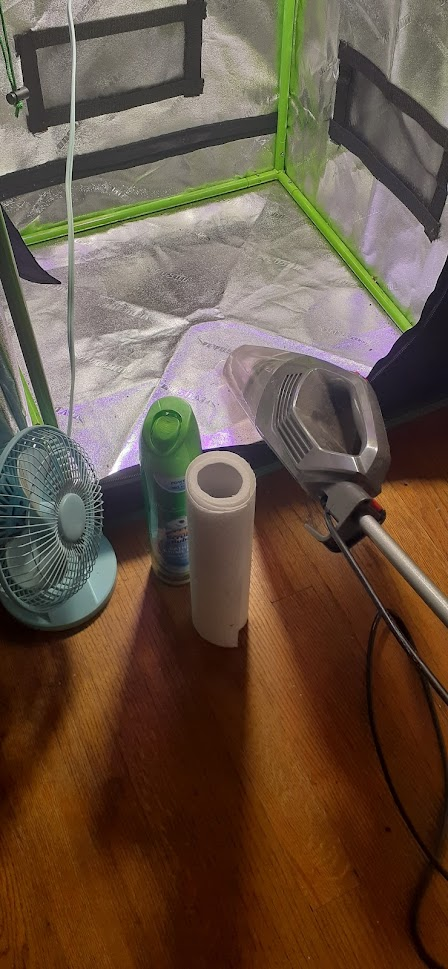 ---
I probably wouldn't have used a vacuum if I wasn't making a post.. just keeping it real, I mean.. I probably could have gotten by without one :D but hey, now it's extra clean ;)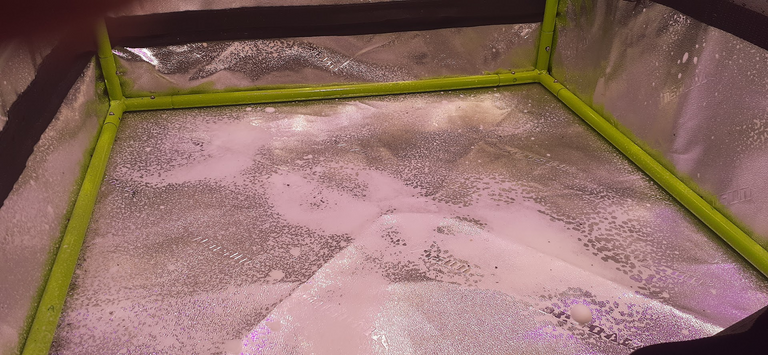 ---
There was no need to go crazy on the scrubbing bubbles, just enough to give a good wipe down, kill any eggs/bugs hanging around, etc.
I don't like to clean, so don't expect any photos of futuremind on his hands and knees, you'll just have to take my word for it that I scrubbed it good.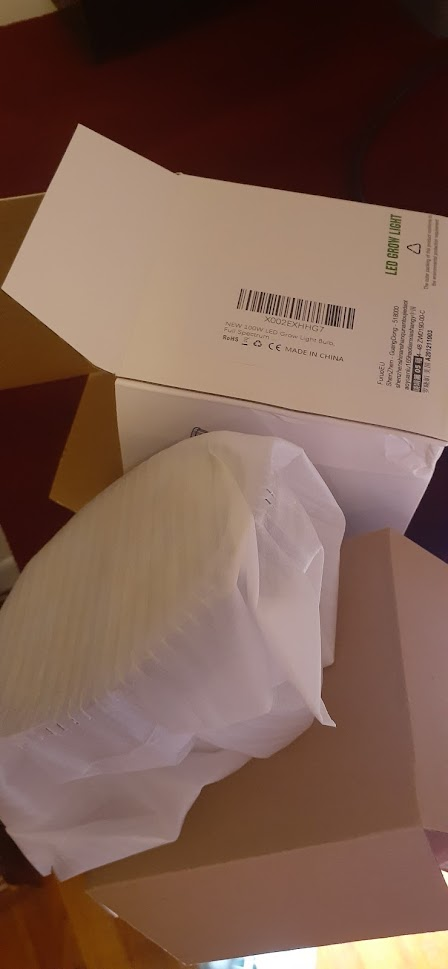 ---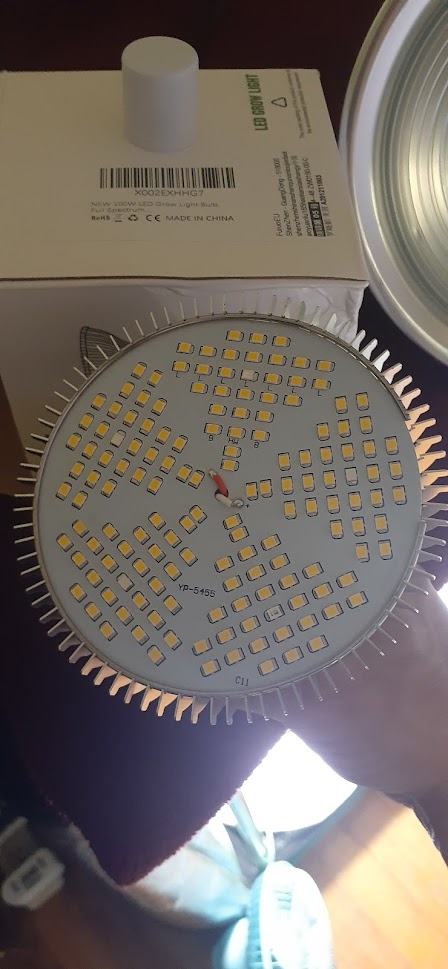 ---
The new LED lamp arrived today. When I hold it in my hand, I find it shocking that this thing is less than 20 dollars USD. It's a very nice LED lamp. I can't wait to see what two of them side by side are capable of.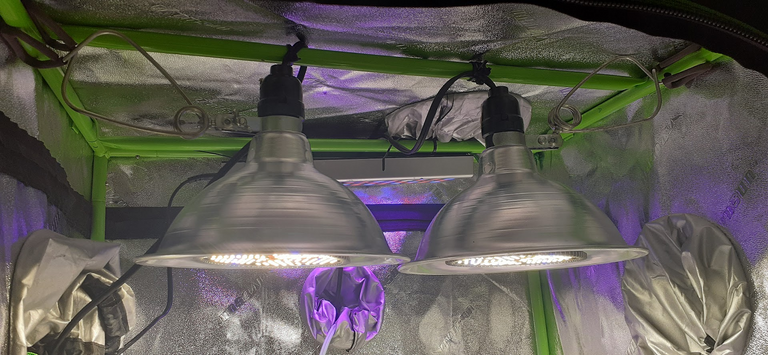 ---
I'm really loving this and feel so very fortunate to have this beautiful little indoor garden set up. Everything you see in this post was paid for with crypto, including everything on my work bench. Crypto has made many of my dreams come true already, and we've only just begun. It's like a gift that keeps on giving :)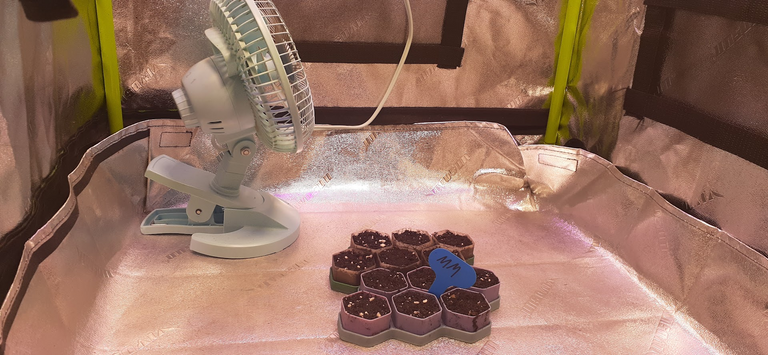 ---
And here we are, nice and clean, with our 3D printed starter trays, containing 12 cannabis seeds. It's probably not obvious in the photo, but the extra light is definitely giving an illumination boost :)
The lights for now are off.. No need to have them on until the seeds pop. I'm undecided if I will go 24 hours of light, or 18/6.
I'm really impressed with all the lights I have, panels included. Even though they are nothing super powerful, I've not lost any LED's from burn out or had any issues whatsoever. They seem to be good quality, use of 18/6 light will only be to decrease wear and tear, and I'm not sure if it makes a substantial difference giving them a 6 hour break daily.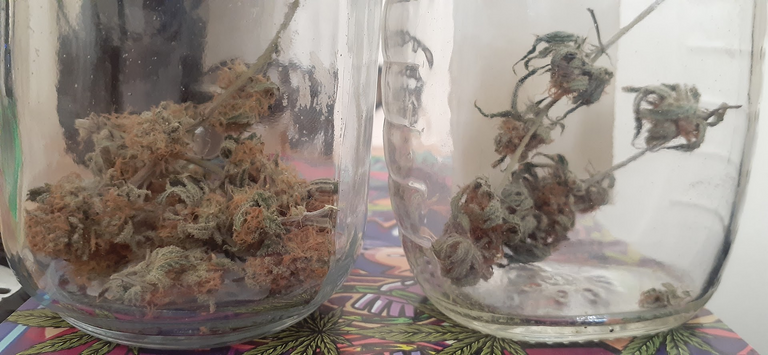 ---
That's all for today, thanks everyone for all the great support, advice, and wonderful comments , you all make this a great experience for me! :)
Have a great day! -@futuremind