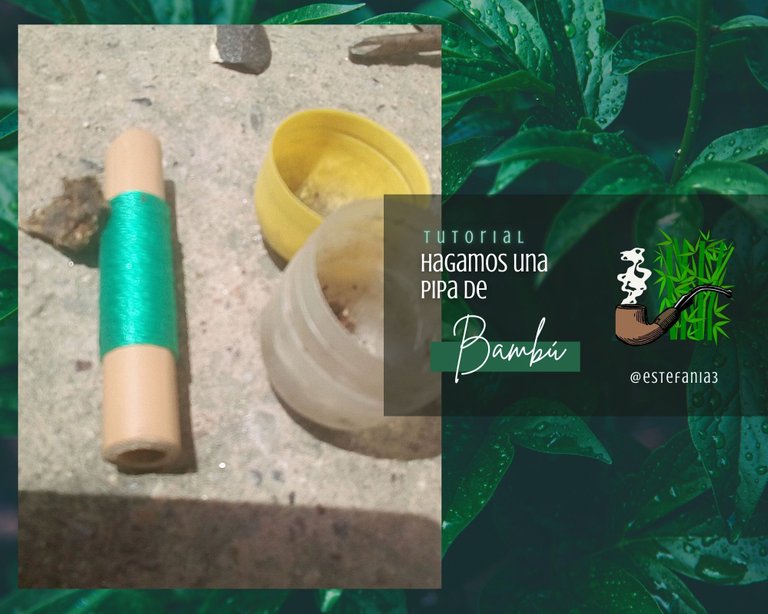 ¡Hola Chicos!
En casa somos artesanos, nos encanta todo lo que tenga que ver con hacer cosas por nuestros propios medios. Al poco tiempo que conocí a mi esposo le enseñé a hacer pulseras y tejidos y desde entonces le agarró amor a todo el arte manual.
Era un talento oculto que no sabía que tenía y en todo este proceso, aprendió a hacer sus propias pipas para fumar. Una habilidad de mucha utilidad porque ha creado cosas geniales, lástima que no tenga fotos porque no teníamos cámara.
Pero ahora sí puedo mostrarles y es por eso que me he empeñado en traer a mi blog contenido hecho por él, para mostrar su talento y habilidades y como todo esto puede ser de utilidad para ustedes (claro, esa pequeña parte que fuma y entiende lo que hablo 😉).
Hace poco se nos averió el dremel con el que trabaja mi esposo, lo que le ha dificultado un poco la tarea, pero como dice la frase "querer es poder" y acá les traigo su propuesta hecha totalmente a mano.
Una linda pipa hecha con bambú. ¿Te gustaría aprender a hacerla?,
¡Acompáñame a conocer el paso a paso!
Hello Guys!
At home we are artisans, we love everything that has to do with making things on our own. Shortly after I met my husband, I taught him how to make bracelets and weaving, and since then he has taken a love for all manual art.
He was a hidden talent that he didn't know he had and in all this process, he learned how to make his own pipes to smoke. A very useful skill because he has created great things, too bad he doesn't have photos because we didn't have a camera.
But now I can show you and that is why I have insisted on bringing content made by him to my blog, to show his talent and skills and how all this can be of use to you (of course, that small part that smokes and understands what that I speak 😉).
Recently the dremel my husband works with broke down, which has made the task a bit difficult, but as the phrase 'wanting is power' says and here I bring you his proposal made entirely by hand.
A nice pipe made with bamboo. Would you like to learn how to do it?
Join me to know the step by step!

M A T E R I A L E S || M A T E R I A L S
Rama de bambú seca
Serrucho
Lija
Alambre de cobre
Destornillador
Hilo encerado
Dried bamboo branch
Saw
Sandpaper
Copper wire
Screwdriver
Waxed thread

P R O C E S O || P R O C E S S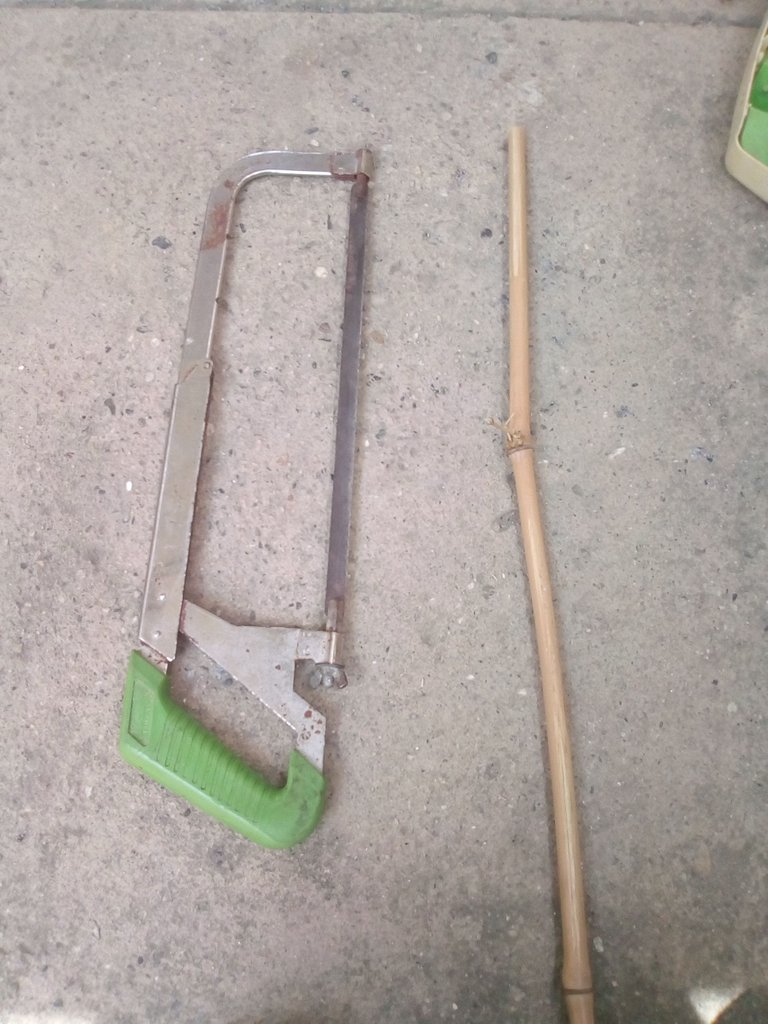 Utilizando un serrucho apoyado en sus pies, ha cortado poco a poco el trozo de bambú. Recuerden no cortar por las intersecciones porque estas zonas de la rama están selladas. Estas serán pipas cilíndricas por lo que deben estar abiertas en todo el centro.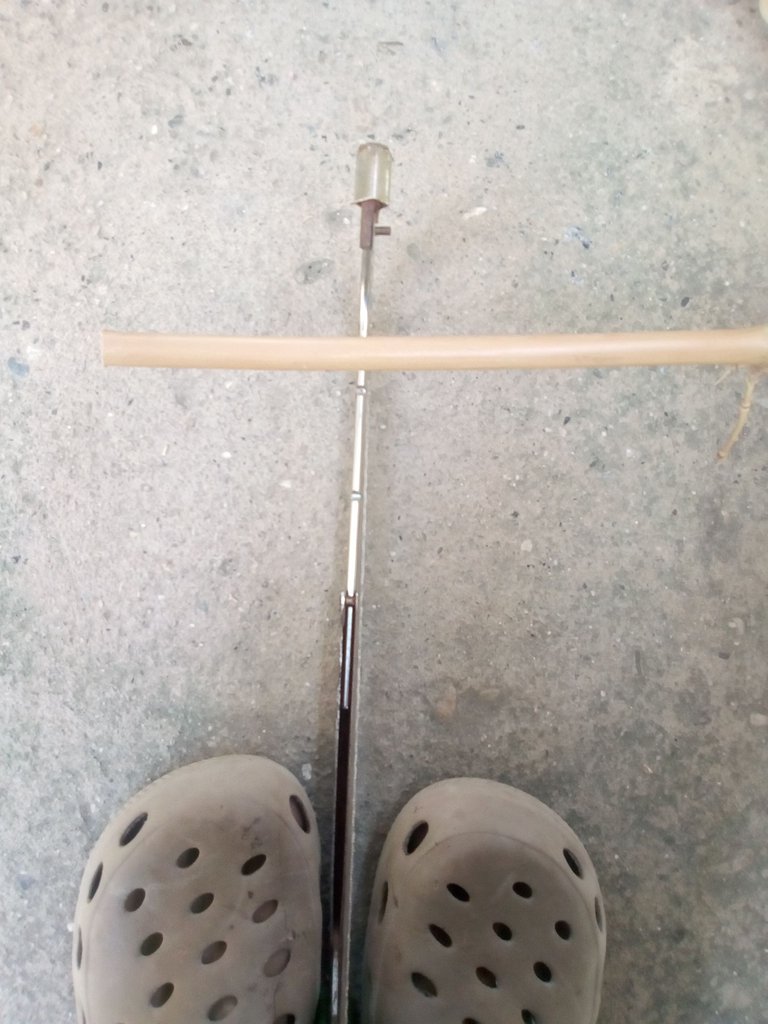 Using a handsaw resting on his feet, he has slowly cut the piece of bamboo. Remember not to cut through intersections because these areas of the branch are sealed. These will be cylindrical pipes so they should be open across the center.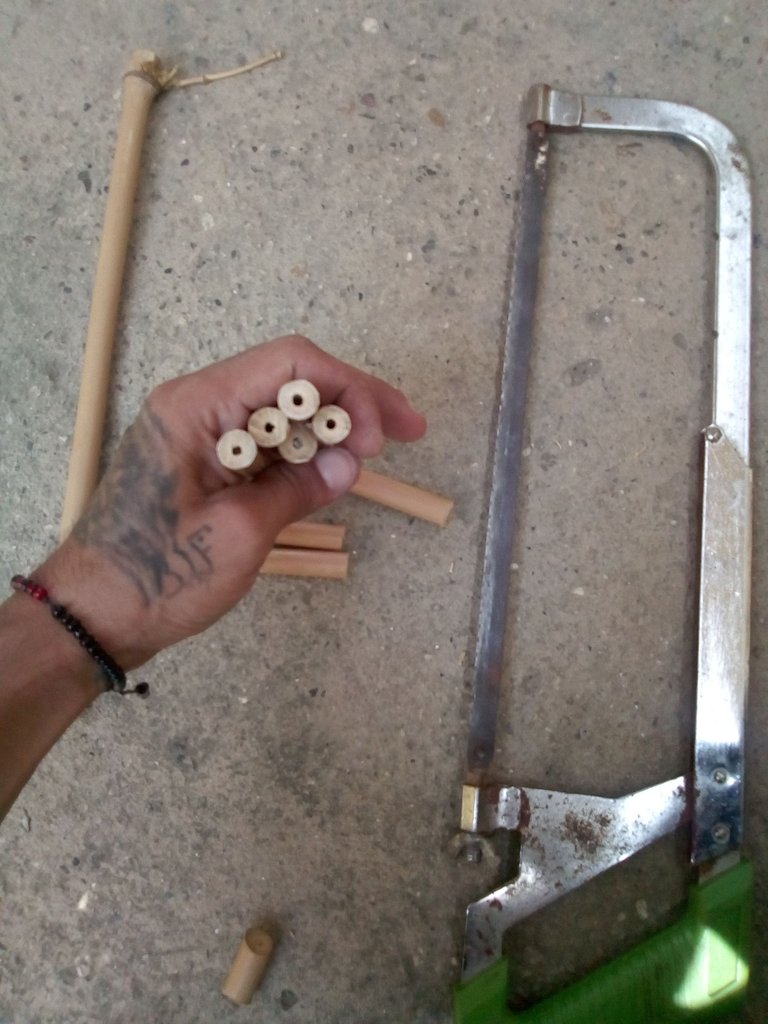 Él ha cortado varias pues aunque estas pipas son duraderas la madera va cediendo con el tiempo y se van quemando y deteriorando, por lo que es conveniente tener algunas de repuesto.
Como les comentaba acá pueden ver el agujero que tienen en todo el centro.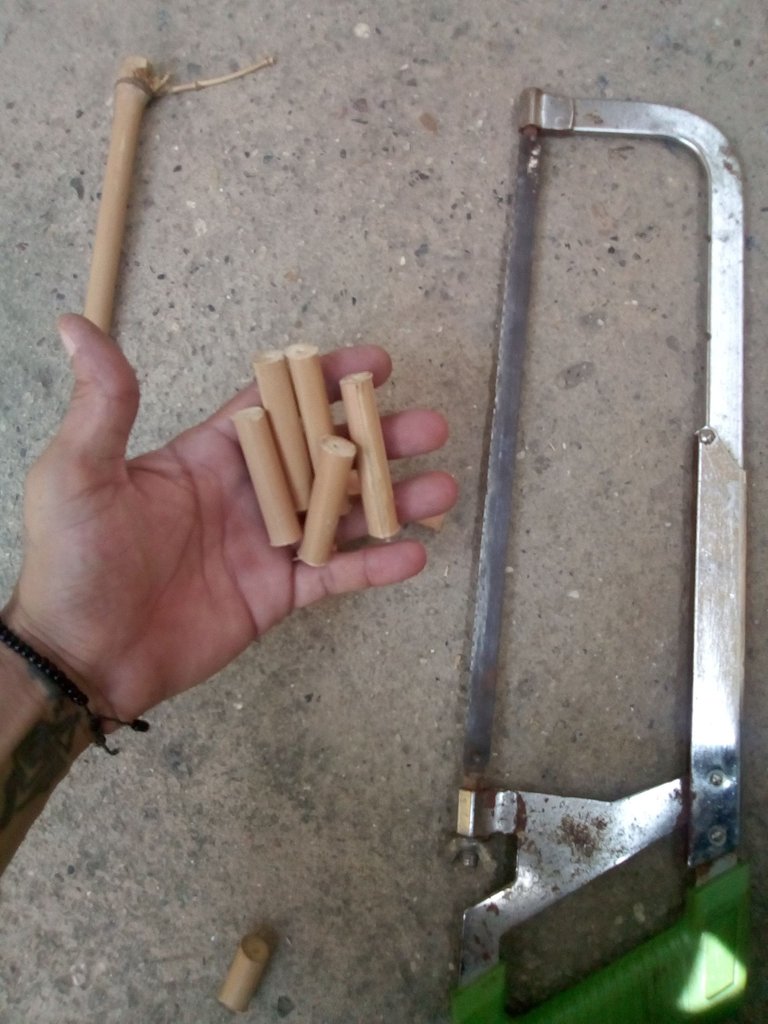 He has cut several because although these pipes are durable, the wood gives way over time and they burn and deteriorate, so it is convenient to have some spare.
As he mentioned here, you can see the hole that they have in the whole center.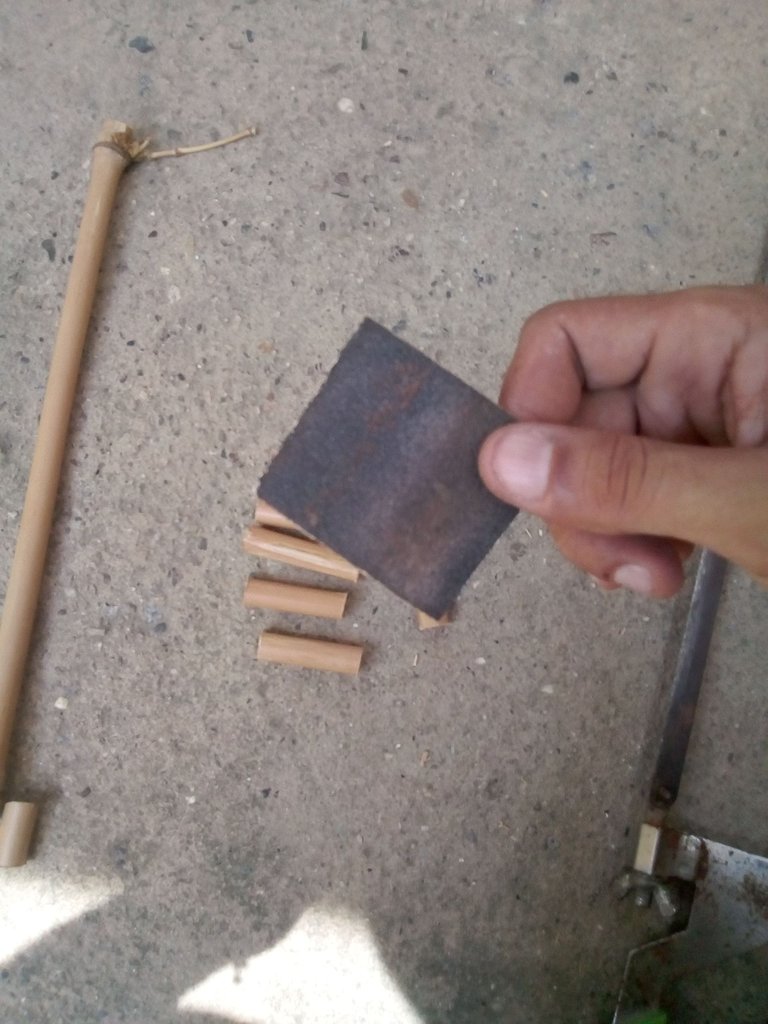 Ahora con una lija fina ha redondeado un poco los extremos para un acabado más suave y prolijo.
Now with a fine sandpaper he has rounded the ends a bit for a smoother and neater finish.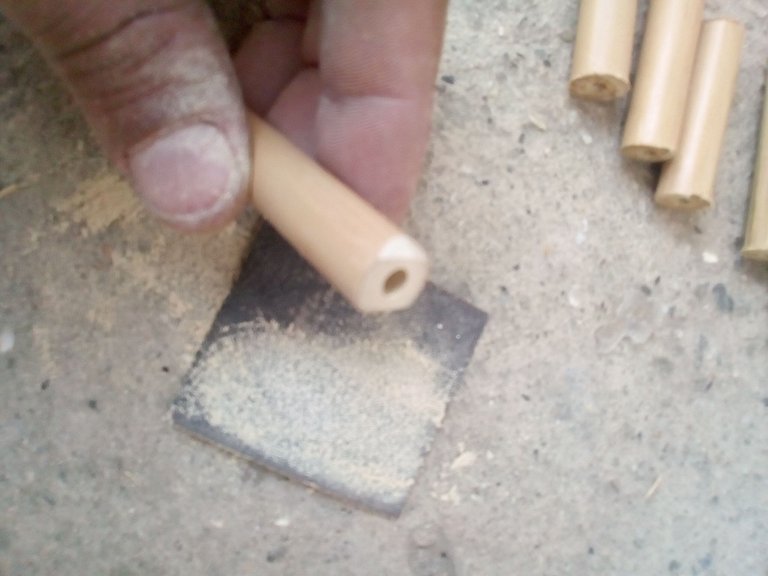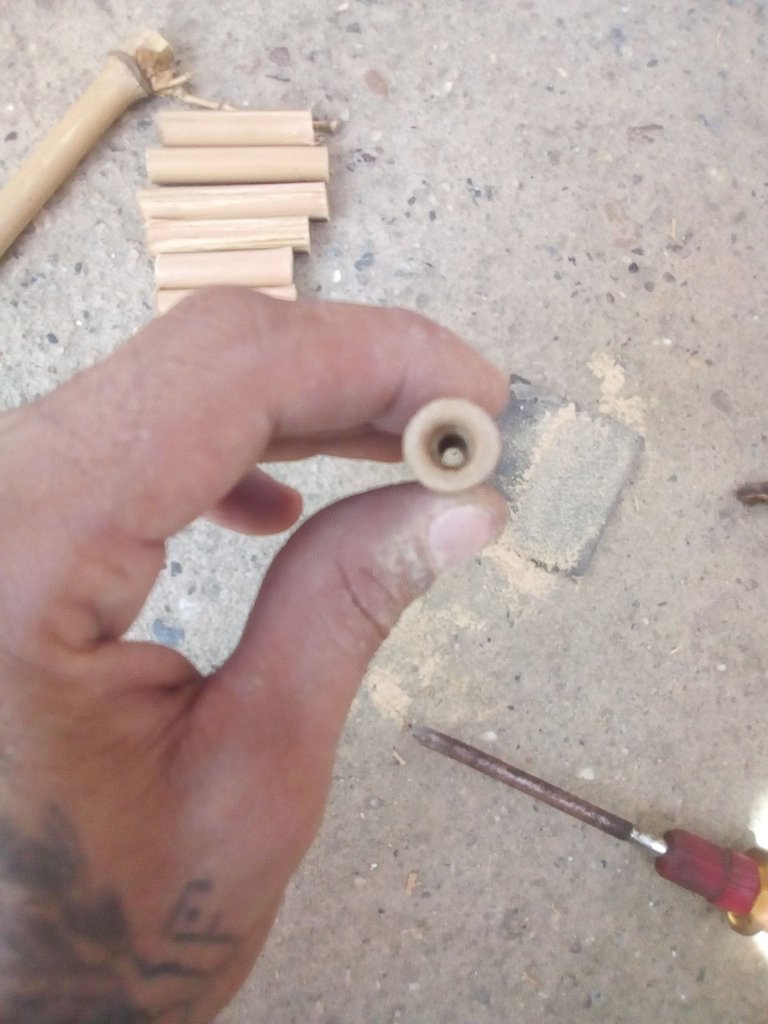 Con ayuda de un destornillador y raspando un poco con la lija, vamos a abrir un poco el agujero de uno de los extremos de la pipa para que tengamos espacio suficiente para la hierba que vamos a quemar en ella.
Ahora vamos a utilizar un trozo de alambre de cobre, con el que haremos como especie de filtro que nos permitirá mantener la hierba en su sitio y que al aspirar por el otro extremo evitar que se corra hacia el interior de la pipa.
Enrollamos el alambre en forma de espiral y colocamos dentro del interior de la pipa como se muestra en la foto.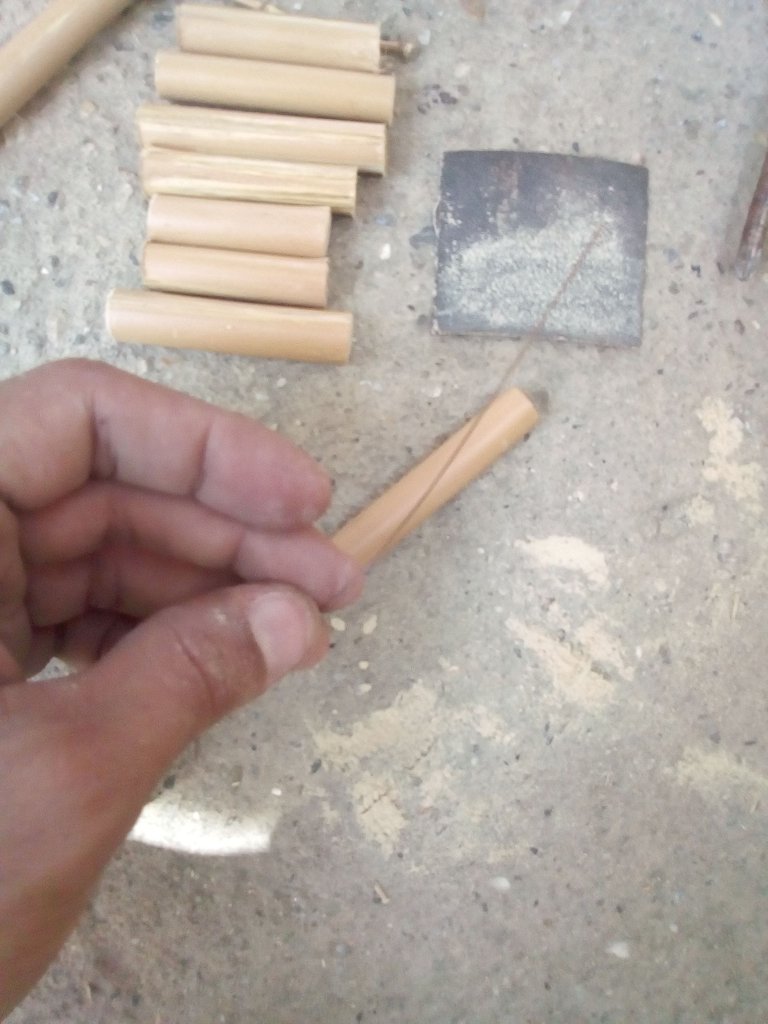 With the help of a screwdriver and scraping a little with the sandpaper, we are going to open the hole at one end of the pipe a little so that we have enough space for the grass that we are going to burn in it.
Now we are going to use a piece of copper wire, with which we will make a kind of filter that will allow us to keep the grass in its place and that when vacuuming from the other end to prevent it from running into the pipe.
We wind the wire in a spiral shape and place it inside the pipe as shown in the photo.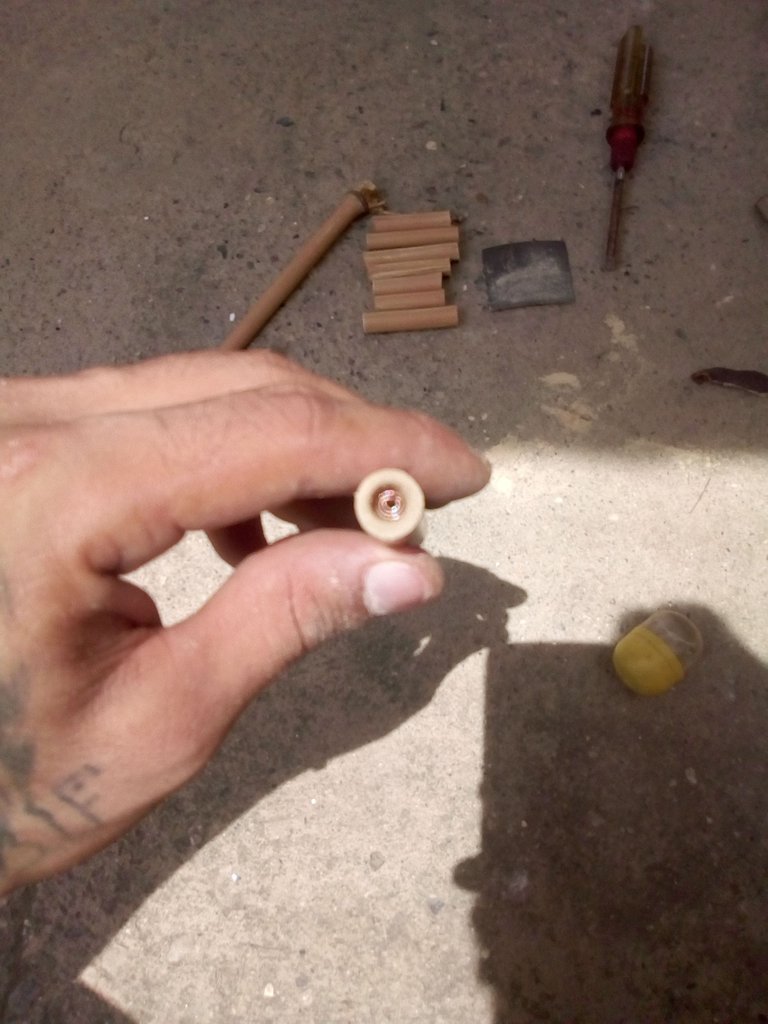 ![colorido (2).png](https://files.peakd.com/file/peakd-hive/estefania3/EqfMmY8yEq5
LHeoFpS7iEadNv2dkKxnS7Xx7BVvVGfq7YstqehGVhibw6QoCwjWQtjC.png)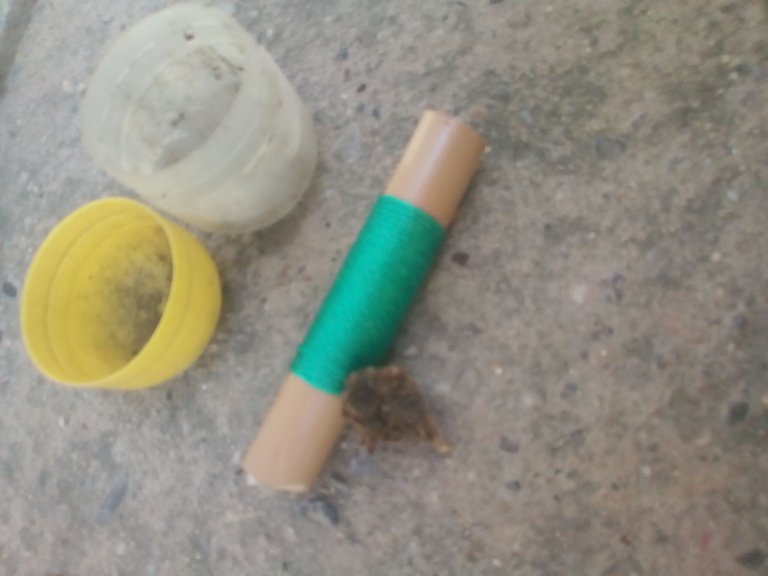 Como último detalle, ha colocado hilo encerado para darle un soporte a los dedos, ya que la superficie del bambú es bastante suave y tiende a resbalarse.
Ahora solo resta disfrutar. 🍁✌️
Como último detalle, ha colocado hilo encerado para darle un soporte a los dedos, ya que la superficie del bambú es bastante suave y tiende a resbalarse.
Ahora solo resta disfrutar. ✌️🍁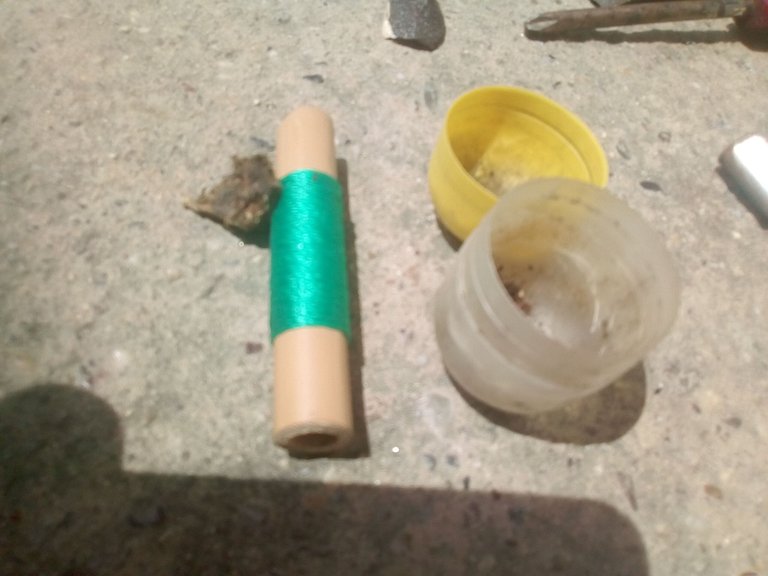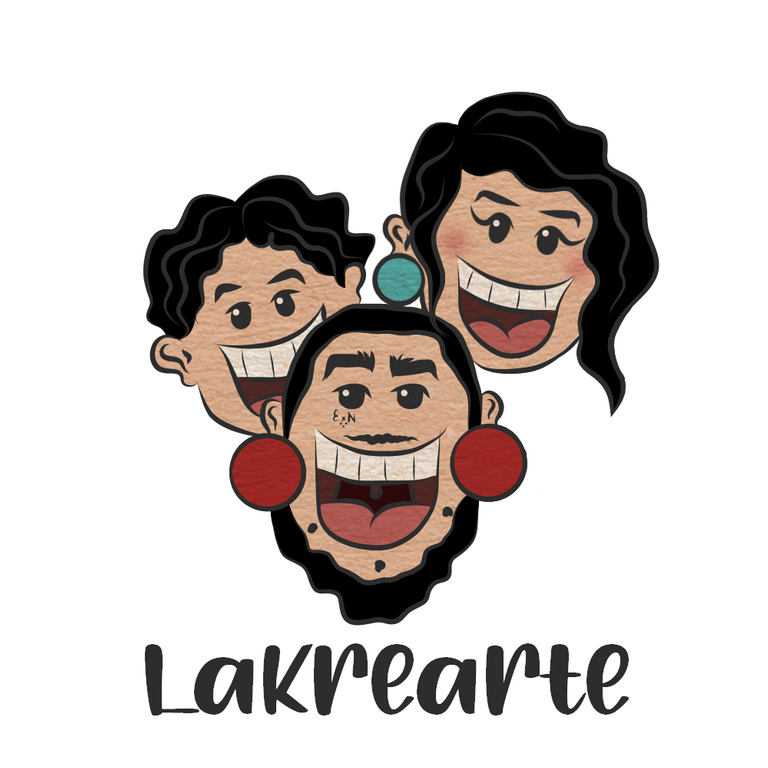 ¡Gracias por leer, comentar y votar mi contenido!
Espero haya sido de tu agrado y provecho.
Un gran abrazo a todos, y nos leemos en un próximo post
• Lakrearte en Hive •

Att: Estefania Garcia ♥

Imágenes y separadores de mi autoría
Portada editada en Canva