Hey folks,
These were well tasty. Completely wrecked now. :) Gonny do some Blueberry Gummies next :)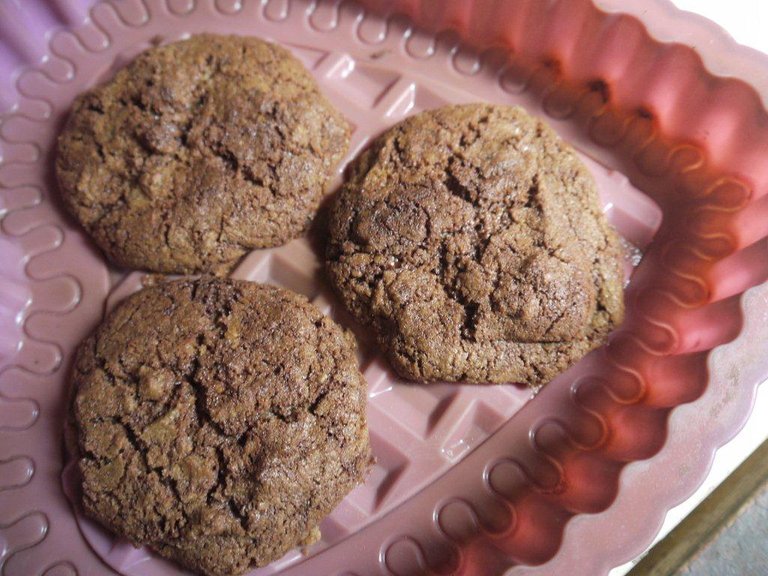 This is easily the best cookie recipe i found online.
Recipe:
Ingredients
Serves: 18
250g plain flour
1/2 teaspoon bicarbonate of soda
1/2 teaspoon salt
170g unsalted cannabutter, melted
200g dark brown soft sugar
100g caster sugar
1 tablespoon vanilla extract
1 egg
1 egg yolk
325g chocolate chips
Method
Prep:10min › Cook:15min › Ready in:25min
Preheat the oven to 170 C / Gas mark 3. Grease baking trays or line with parchment.
Sift together the flour, bicarb and salt; set aside.
In a medium bowl, cream together the melted butter, brown sugar and caster sugar until well blended. Beat in the vanilla, egg and egg yolk until light and creamy. Mix in the sifted ingredients until just blended. Stir in the chocolate chips by hand using a wooden spoon. Drop cookie dough onto the prepared baking trays, with each cookie around 1 tablespoons of dough. Do not flatten the dough. Cookies should be about 8cm apart.
Bake for 15 to 17 minutes in the preheated oven, or until the edges are lightly toasted. Cool on baking trays for a few minutes before transferring to wire racks to cool completely.
Peace, G.
#cannabis #weed #hemp #marijuana #thc #brofund #ash #canna-curate #lotus