Have you ever smoked weed —in a cow horn? 😅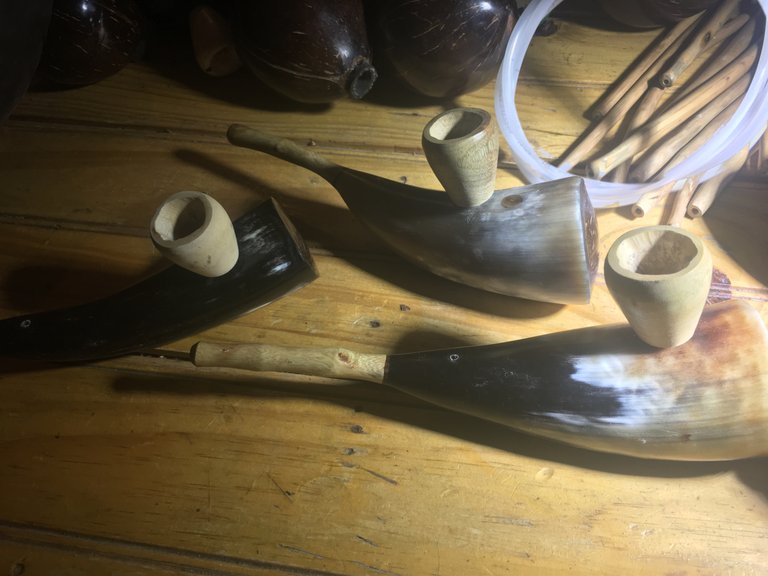 In our culture we tend to find uses for everything in nature.
This morning I received a surprise visit from a craftsman who specializes in making natural pipes, jewelry and household items. I've been looking for high quality Coconut Challis for some time but most of what's sold locally (in Negril) is "for tourists". That usually doesn't qualify to my standards as we only provide the best in cannabis hospitality at @CANJAMRetreat
But, these, are, amazing 😲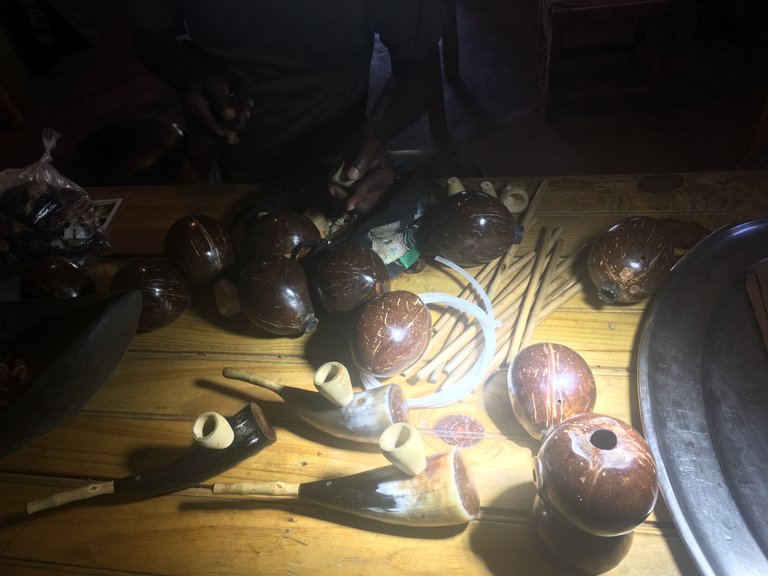 I had no choice but to buy his entire stock. Cow-horns? I mean, COW-horns? That's totally unique, you may find a 2 similar pipes But you will never find 3. I'm not even sure what to sell them for, but I know they will sell. My visitors Love getting high and creating memories while in Jamaica, and these pipes won't disappoint.
I selected an abnormally shaped coconut challis for the new House Challis. Here it is in the Stoner Sanctuary, tested and approved 🙂: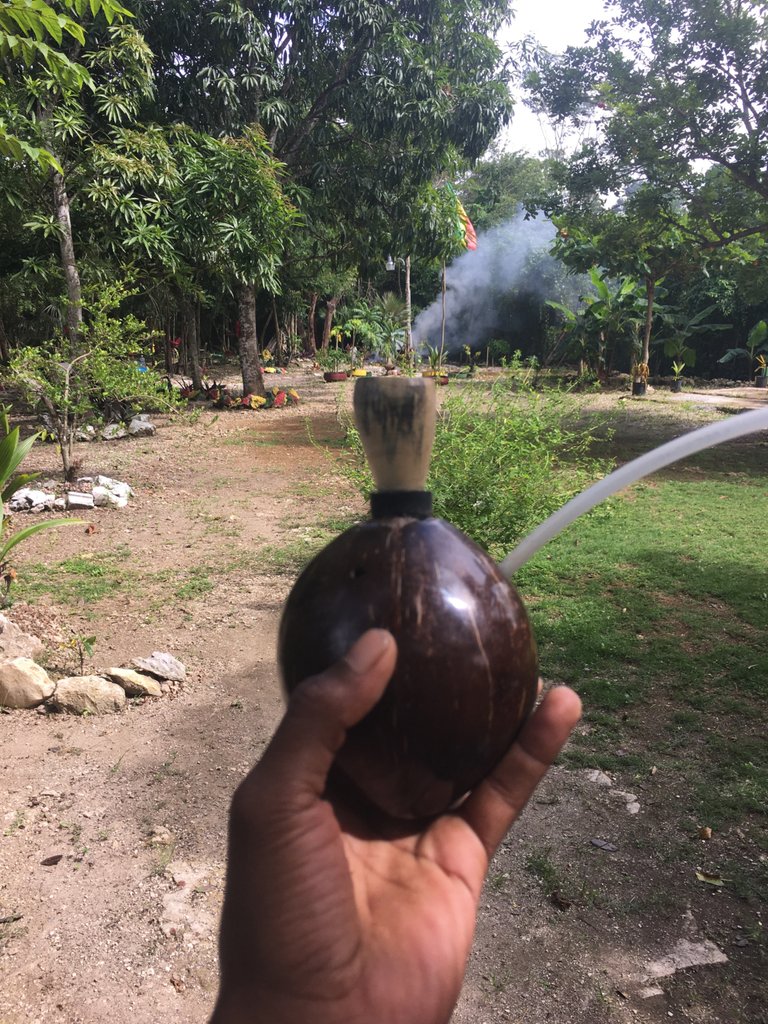 Our Daily 420 Happy Hour just got a cultural upgrade.
Cheers and thanks for reading 🙏🏽