A couple weeks ago, Jeff Ditchfield, author of the Medical Cannabis Cookbook stopped by our retreat @CANJAMRetreat. He is a genius when it comes to edibles, topical applications and medical cannabis.
He is also producer of premium ganja products, soaps, lotions, oils and this magical Ganja Rum that enables you to infuse almost anything —provides you don't mind a shot of overproof simultaneously 😋
Ganja Rum comes in two flavors, dark and white. Your choice of infused Captain Morgan's Dark (43% alcohol) or Wrey & Nephew White Rum (63% overproof).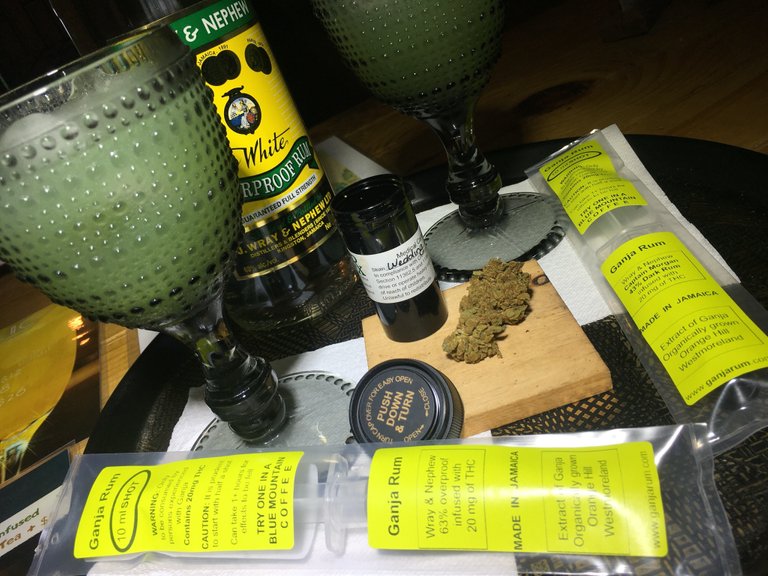 Both flavors are super infused with 20mg of THC, can come in 10ml shot —syringes 🤩
The measures doses are perfect for non-smokers who want to get medicated. Wether to loosen up, turn up, vibe out or fall asleep; there's a different dose for everyone based on your tolerance level.
Jamaica is known for our fine rums, and these infused shots can be used to infused a lot of things from drinks to cheesecake.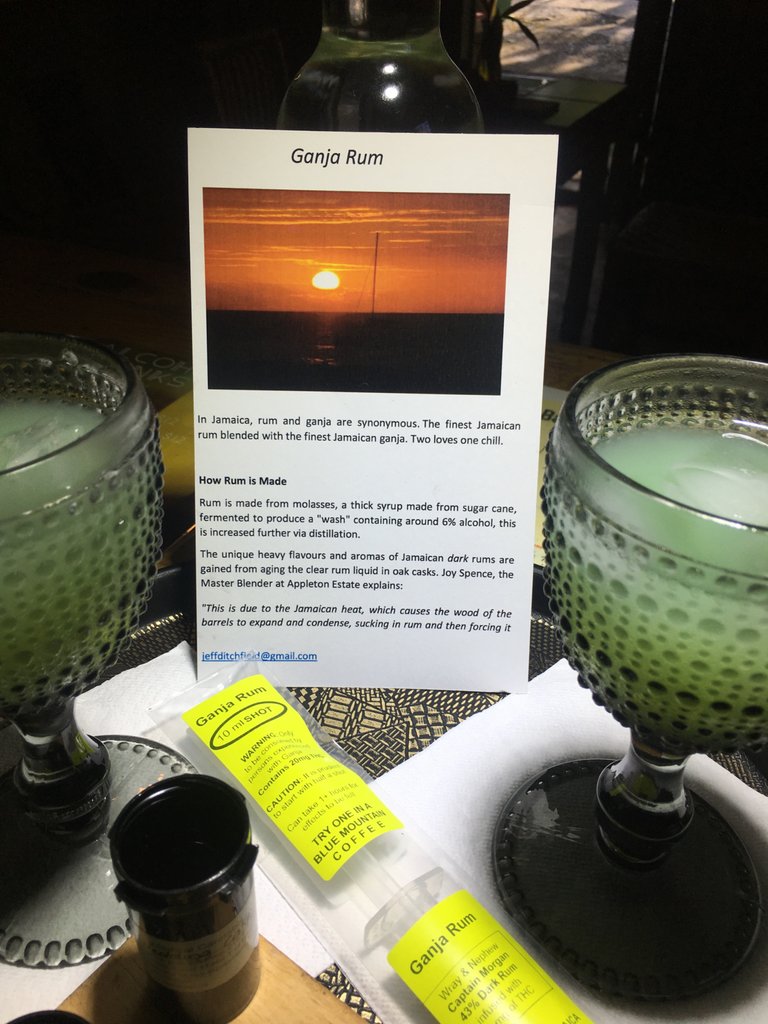 Ganja Rum has become a top seller at our 420 Happy Hour and we've even come up with a drink:
The Martian (Infused Rum & Plum)
1 Shot of Ganja Rum (White or Dark)
Jamaican June Plum Juice
Ice
Preferred Garnish: Pineapple & Umbrella (not shown)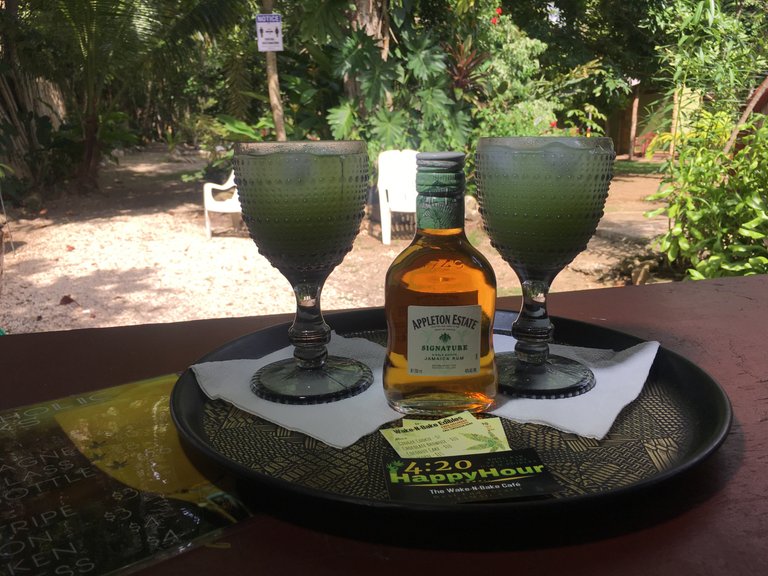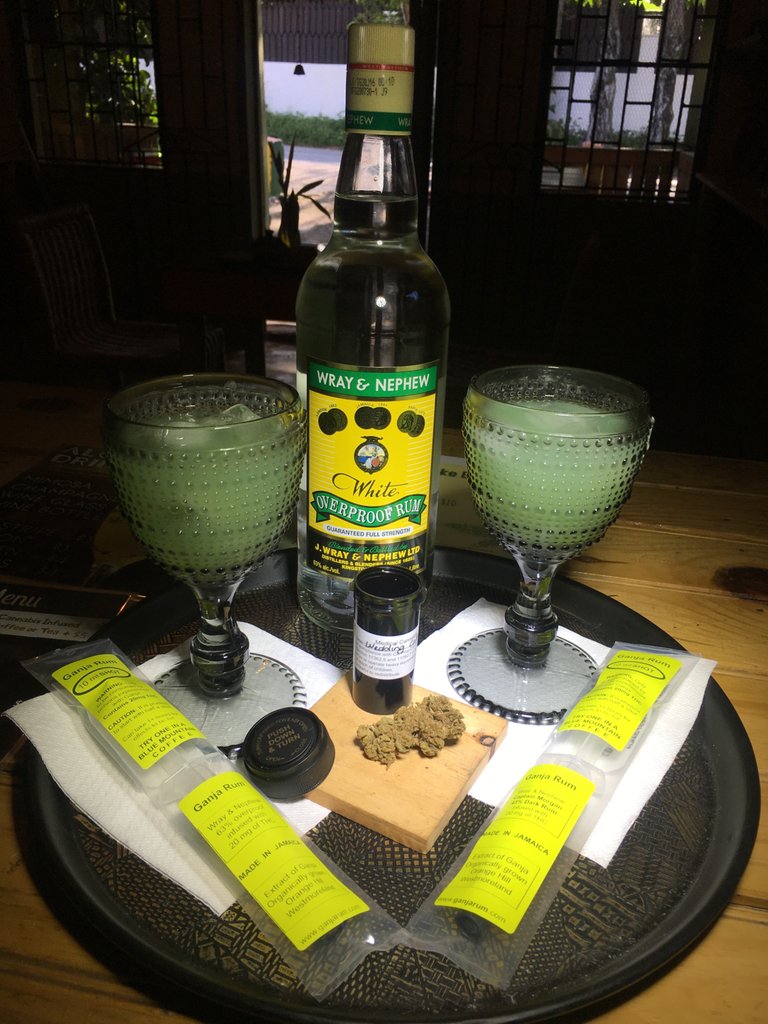 The Martian is super healthy, medicated and taste good af. If you ever get you're hands on these exclusive tropical ingredients, you won't forget the experience 20mins later. Euphoria. 🙂
Peace ✌🏽 and thanks for reading 🙏🏽
---
Want more premium cannabis edibles and hospitality, visit CanJamRetreat.com