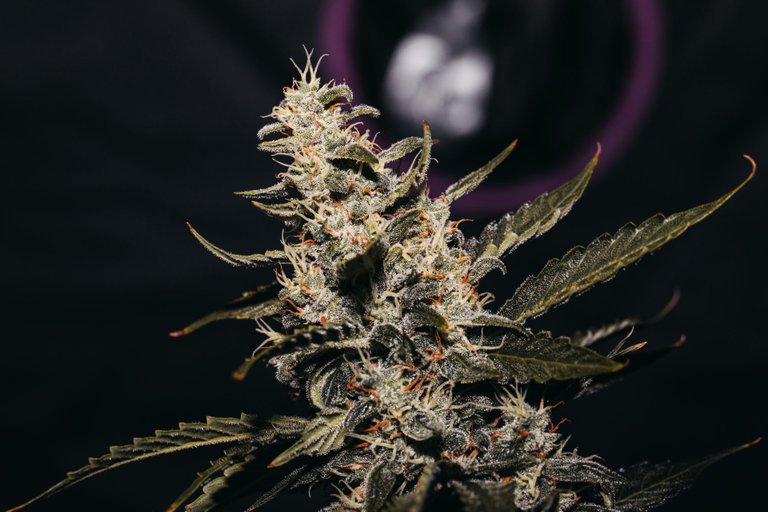 Photo by me
She is ready

My last flowering cannabis plant is ready to go into the dark for 48 hours before I harvest. I am excited for this one because she is pretty thick.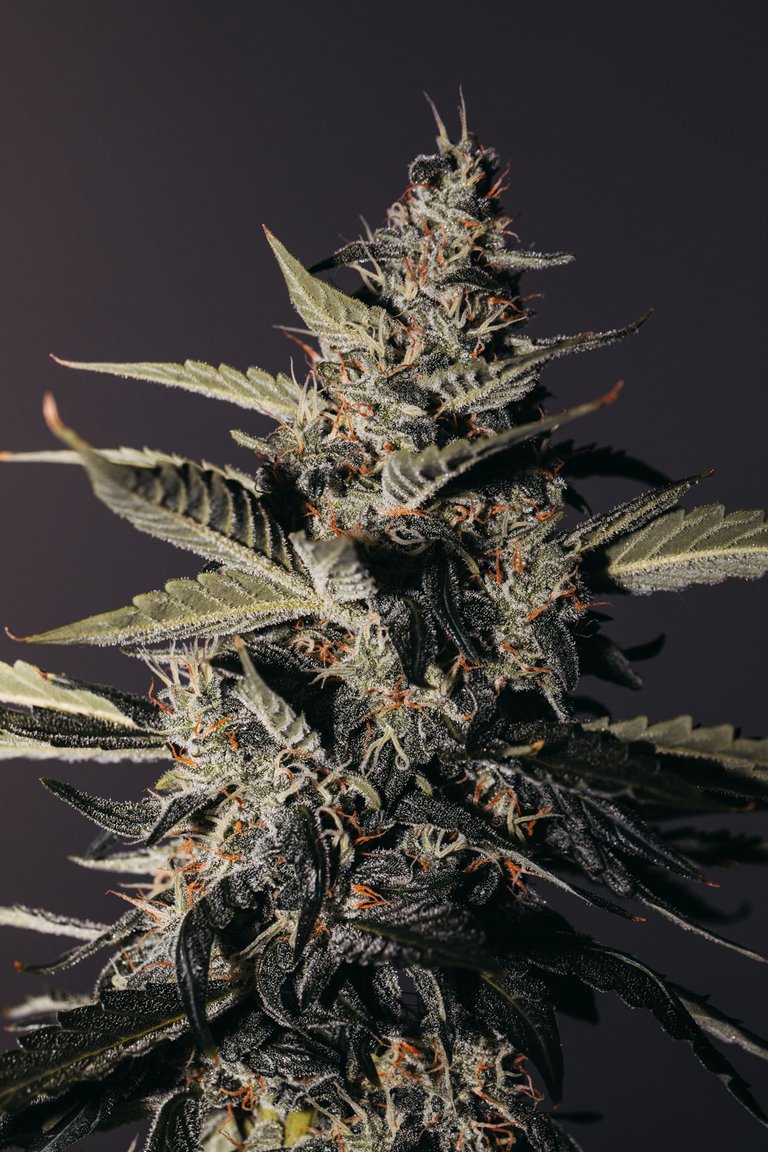 Photo by me
This plant may be the best looking one I have grown so far. I trimmed off a bunch of the lower branches early on in her life, which forced her to push all of the nutrients into the left over branches, making some very nice thick buds.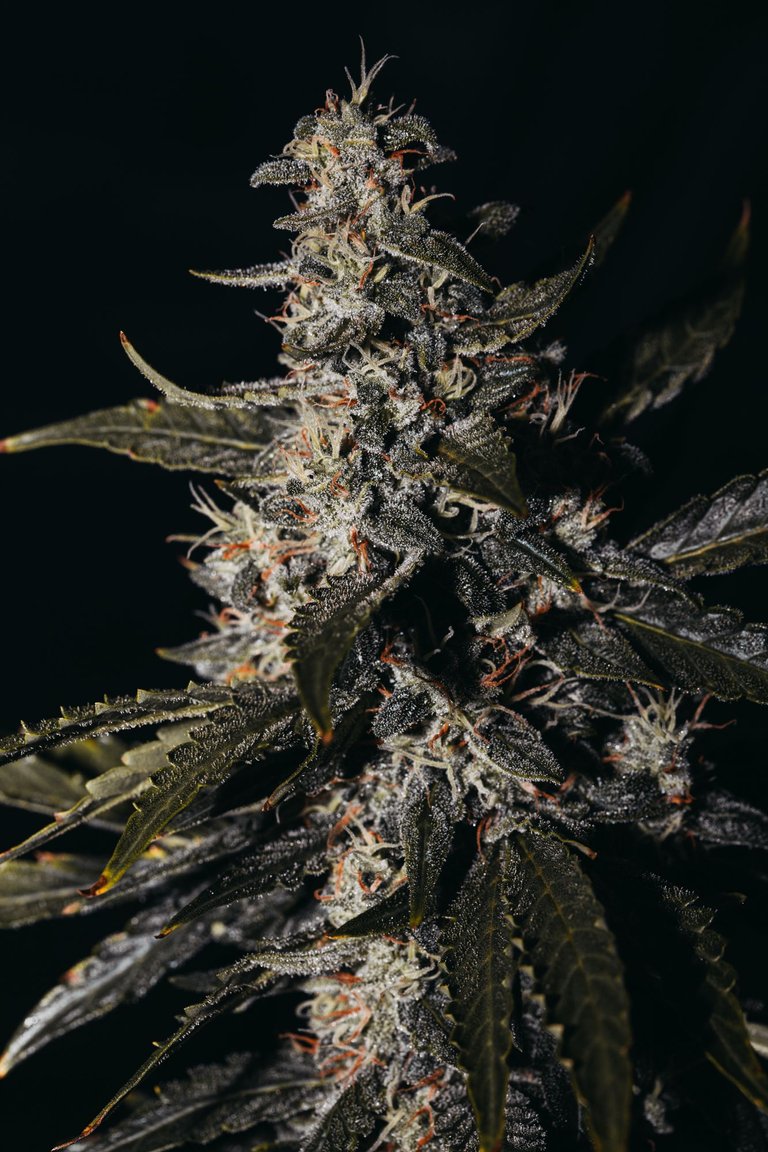 Photo by me
She is covered in trichomes as well. I think this is going to be some pretty potent stuff. The Blueberry strain was created by crossing Purple Thai with Thai and it won the High Times Cannabis Cup back in 2000 for the best indica strain.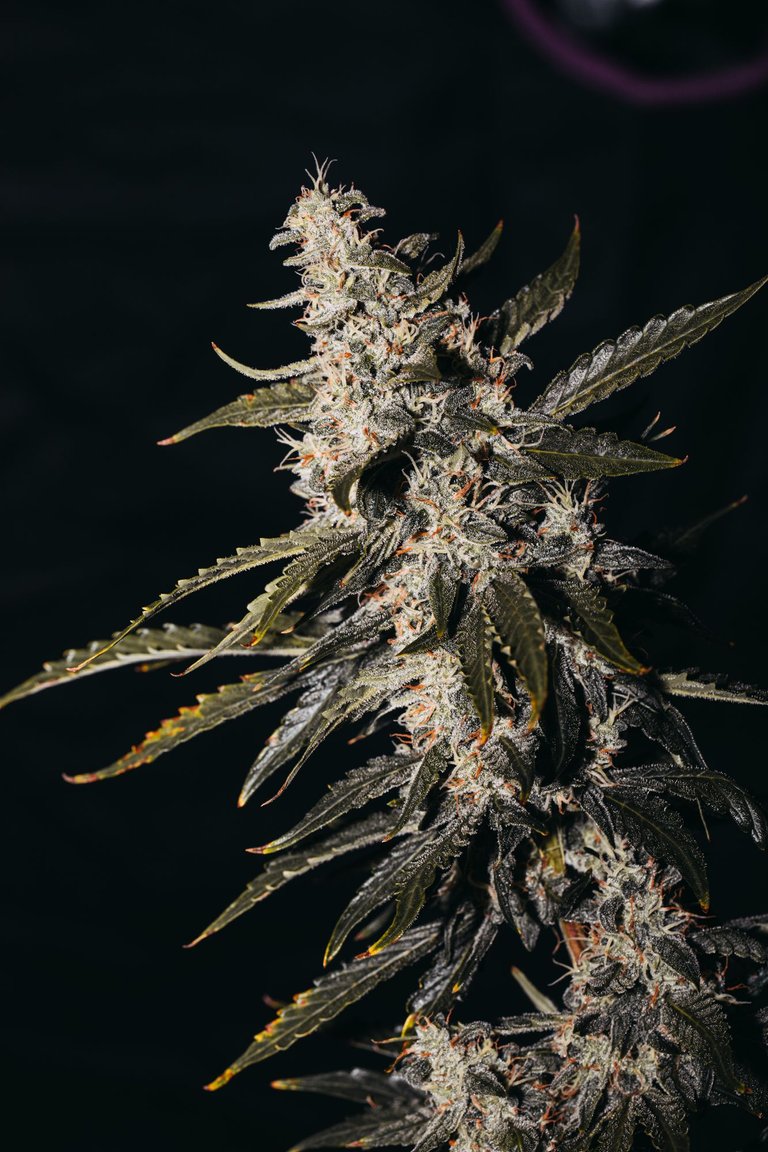 Photo by me
This strain is known for having a relaxing effect and long lasting euphoria, along with relieving pain and stress. I am excited to use this once it is done curing. I should be getting my Levo 2 infuser by the end of the month and I am going to be making some oils and edibles with this cannabis.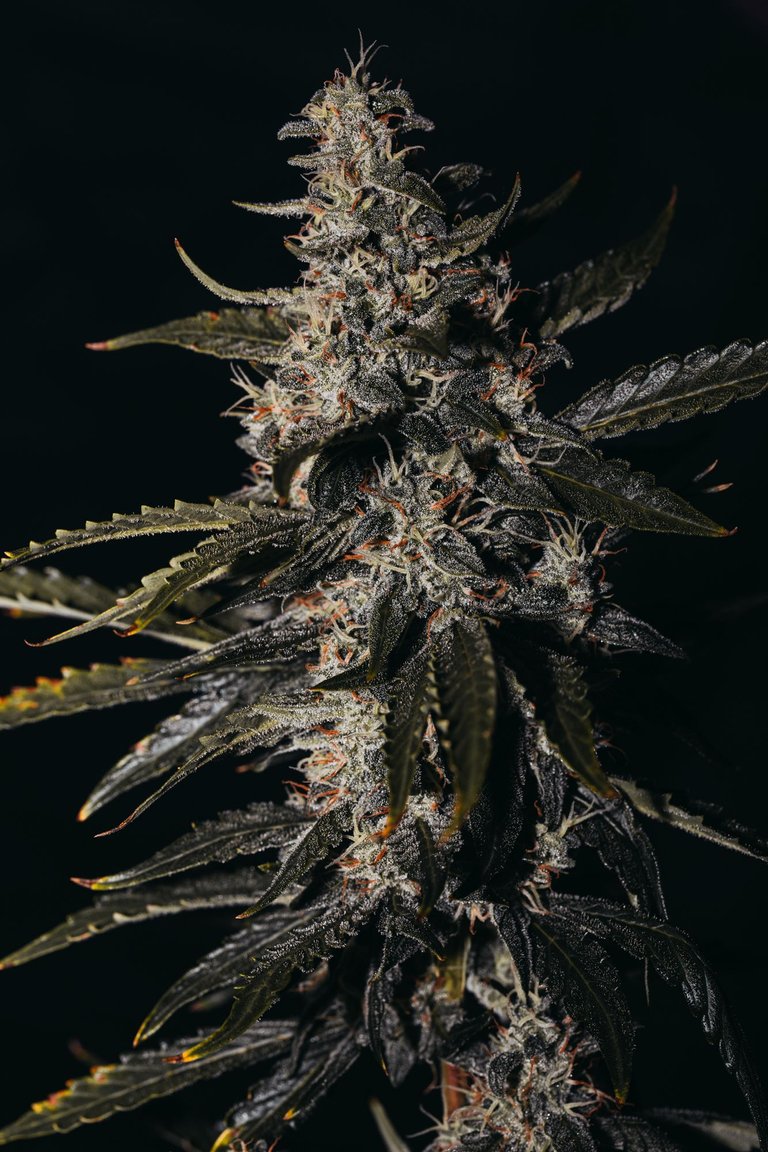 Photo by me
My goal is to create a cannabis cook book. I will be using the cannabis that I have grown over the past 6 months to create the dishes. Last week, I met with a chef that is going to be helping to come up with the dishes. I gave him a few of the different strains to experiment with, along with some sticks of cannabutter and cannabis infused coconut oil that I made.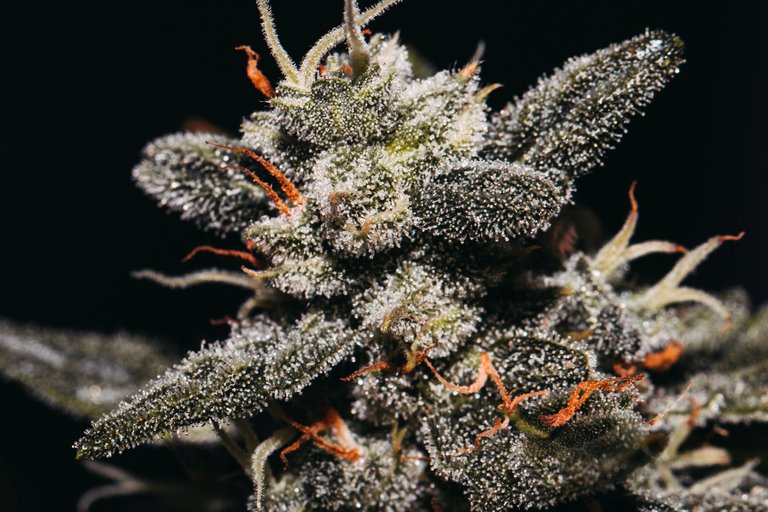 Photo by me
As you can see, this is a very frosty strain. While it is in the dark, it should produce more amber colored trichomes and fatten up a bit more. I have had pretty good success with the last few plants that I have put in the dark before harvest and I will continue to do that as I go forward with growing my own cannabis.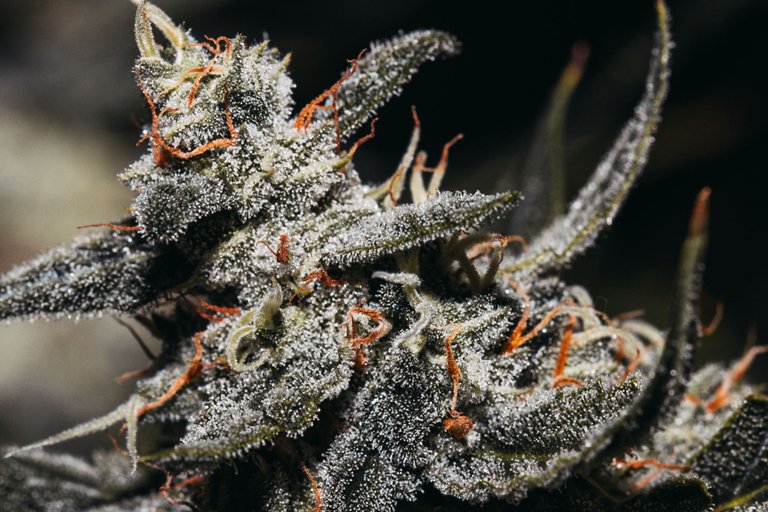 Photo by me
I am not sure how much to expect off of this plant, but I am hoping for at least 2 ounces once it is dried. I will have to share some pictures of the Northern Lights that I just harvested once it is done drying because I got a lot more off that plant than I thought I would. It was growing all crazy and I wasn't sure how much I would get, but once I trimmed it up after I harvested it, there was way more than I thought there would be.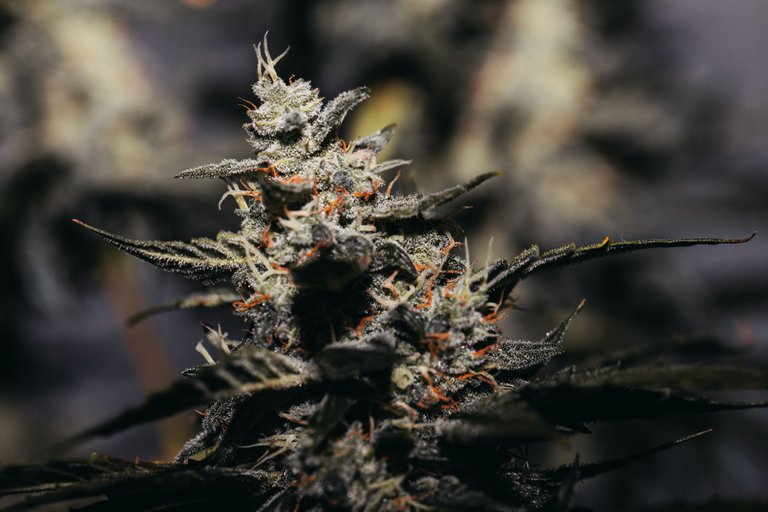 Photo by me
I really love the coloring in this one. I am hoping the Quad Grape that I have sprouting will be as nice to look at as this. So far I have 5 sprouts that have been moved to the bigger pots and there are at least 2 more seedlings that are pushing up out of the dirt in the small pots that I may move into a larger home once they are ready. I just have one seed that hasn't germinated from that batch, which I am pretty excited about because I had so many problems with germinating before. I think I am finally getting the hang of that part of it.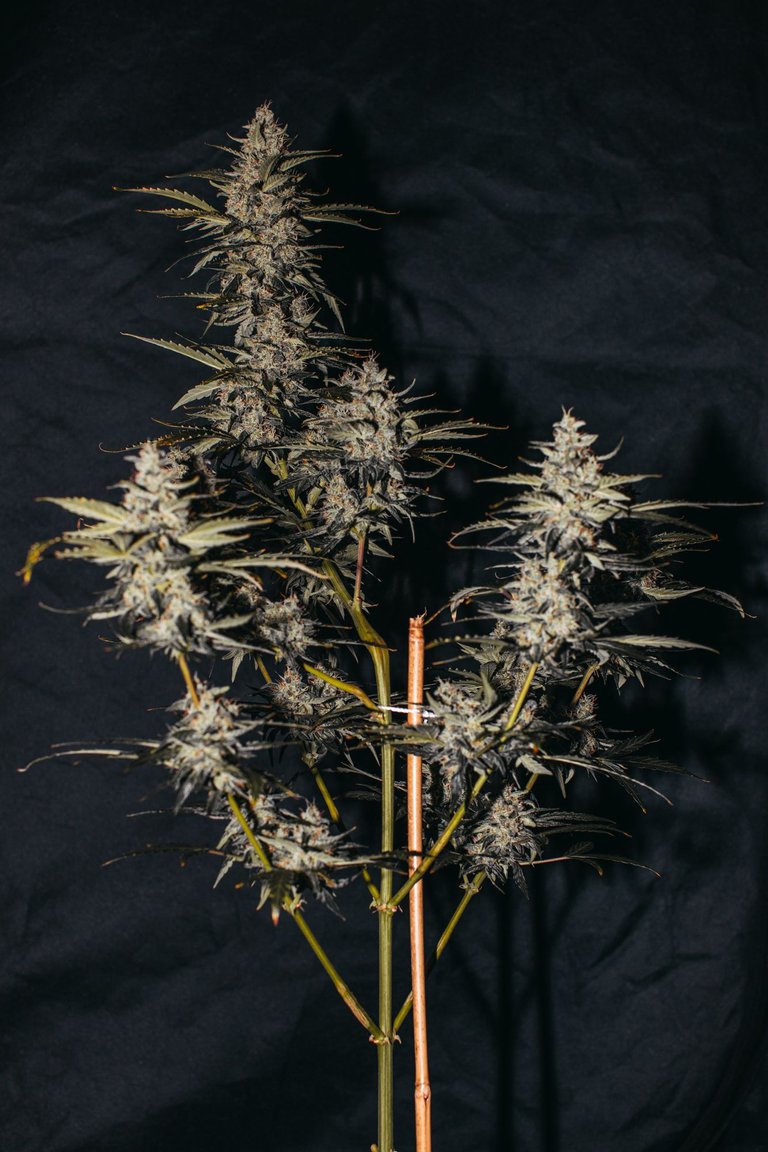 Photo by me
As you can see, she is a beautiful plant and I am excited to stick this one in the dark and see how she looks in two days. Hopefully from here on out, my plants just continue to get better and better.