I've shared quite a few reviews here. Everything from recipes to restaurants, coffee and how it's processed to chocolate and how it's harvested in a banana orchard because bananas attract mosquitos—critical to cocoa pollination. Plane rides to road trips, check, music performances, those too but for whatever reason, I waited this long to review a water filtration device.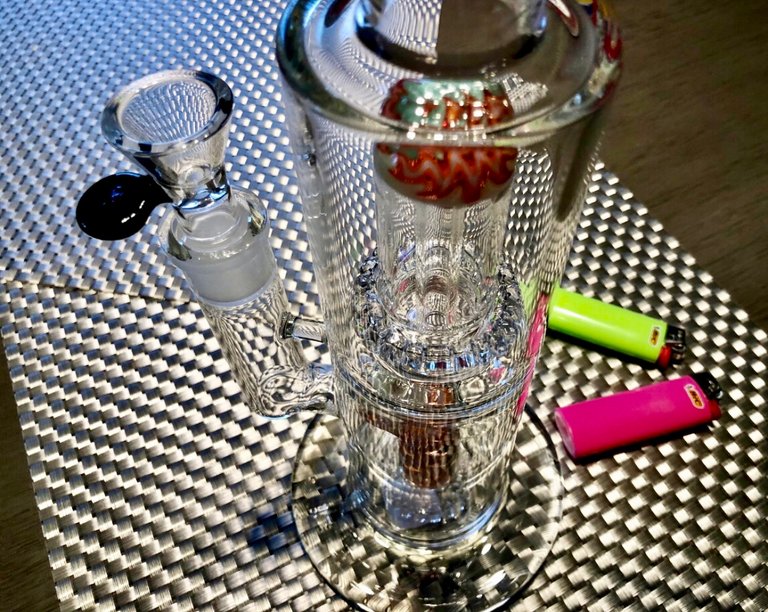 Roommate
It's made by Glasslab 303, a company in Colorado, USA, first state in America to approve recreational weed. The above piece is called Quadruple Colored Lace CFL on their website. I just learned I got a discount, too, the price tag on their site is $180. The sticker price at Smoke Rings in downtown Knoxville was $175 and dude let me out the shop for $150.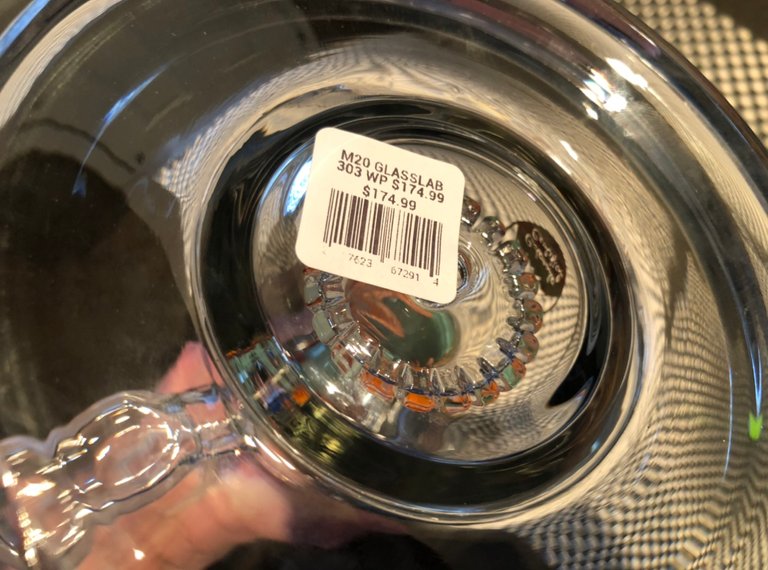 And gave me a $6 bottle of Randy's pipe cleaner on the house, that and a $15 grinder—you need a grinder when partaking in bong activities for an even burn. $25 discount on the bong and $21 in compensation prizes for a grand total of 46 dollars in the green—thanks, Smoke Rings!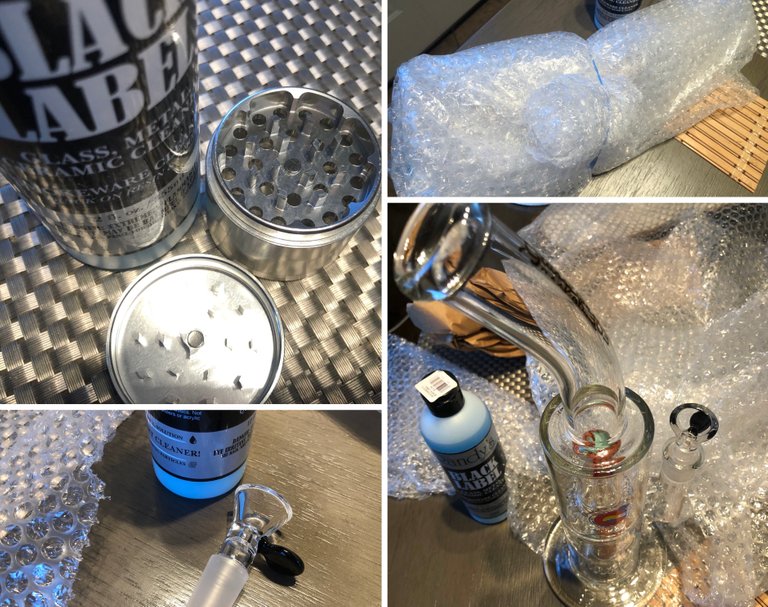 There's a few bong shopping standards. Firstly, smooth. Priority number one is a smooth rip. Something that burns easily, clean, and overloads the chamber with a thick, toxic looking smoke that exhales so smooth you're not sure where it went.
Cleans easily—next stipulation. I don't want a piece with a bunch of small crevices or pockets where ash and sediment can collect.
Price. Back in the day, back when bongs were called water pipes to avoid wrongful ostracism from the head shop, they were as high as five and $600. Nowadays, the nicest bong in the shop is half that.
Overall height on this one is 26 inches. I especially like the angled down tube—keeps the flame away from my eyelashes. It's a dual chambered, double percolator set up requiring very little water (clean's easily) with super thick, durable enough glass to possibly survive an accidental tip over (I'd rather not test that theory) on a tile floor.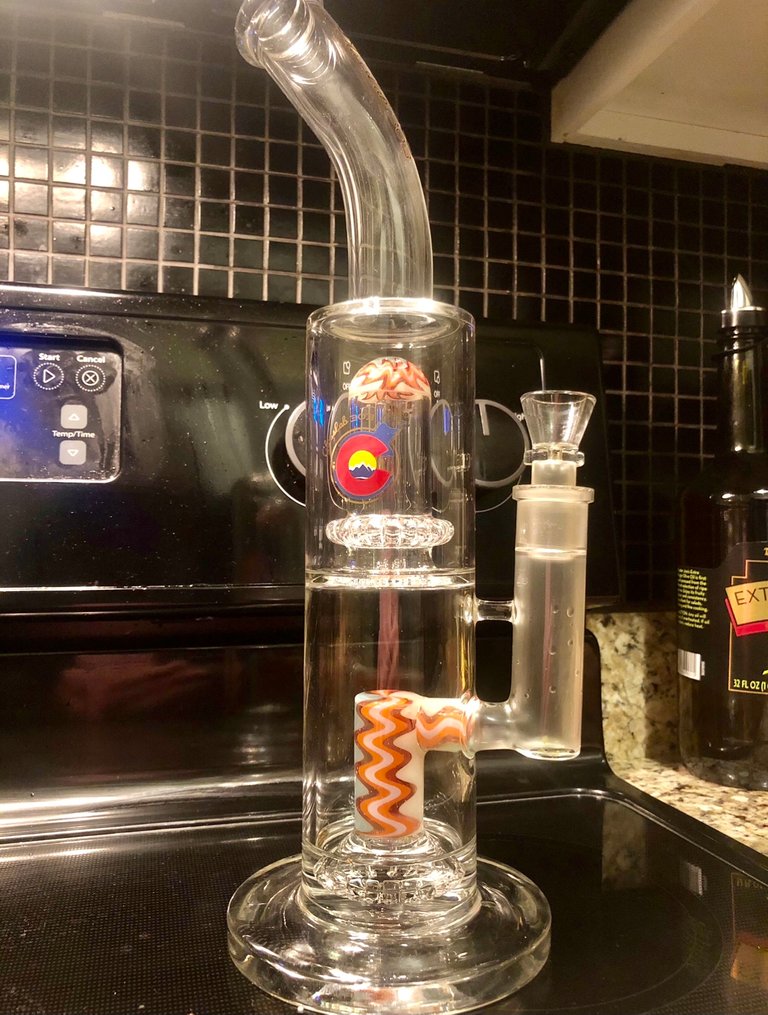 I try to have at least two strains on deck at all times, currently there's four, three Kushes and a Sativa. I'm not a big fan of Sativa but when you get the homie hook-up at about $25/8 grams, you don't question the strain, you say 'thank you.'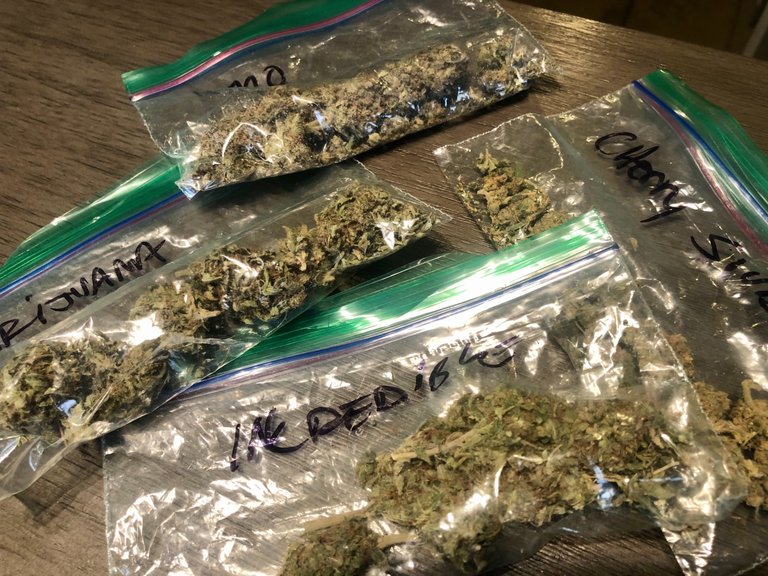 Incredible Bulk, Hairy Potter, Cherry Diesel is the Sativa dominant and my favorite of the four, GMO, Indica dominant weighing in at 26% THC. For the purpose of this review—GMO.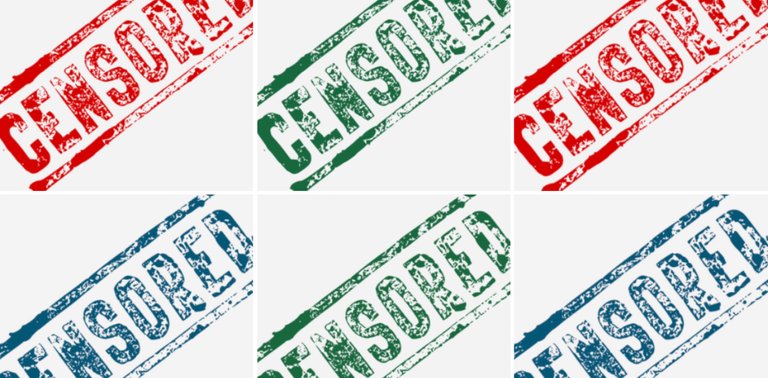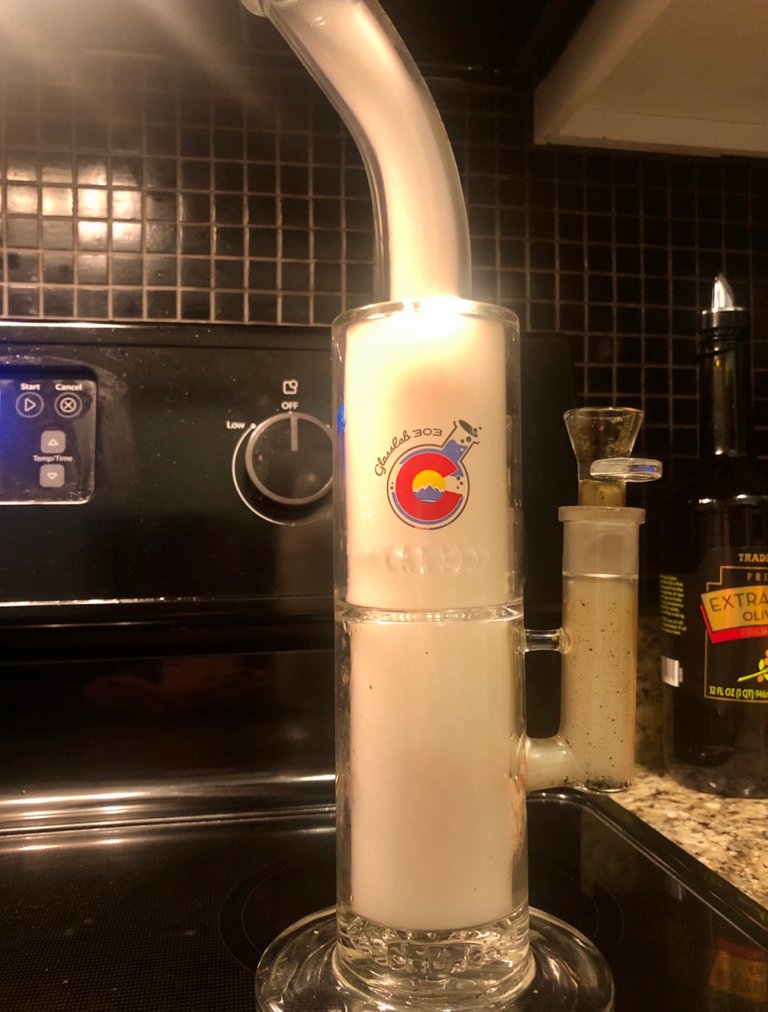 "Pull!"
W-waaaayy..
A
I
.
I
~ ~ ~ ~
Ttt
.
For..
I
~-~-~
I
.
.
T..
Hold
~-~
W
.
Ayyy....
This is easier than I thought
Holding
~
.
Hodling
.
.
Holdodling
Smooth. No choking or coughing at all. Cleared it and never overexpanded or anything—nice!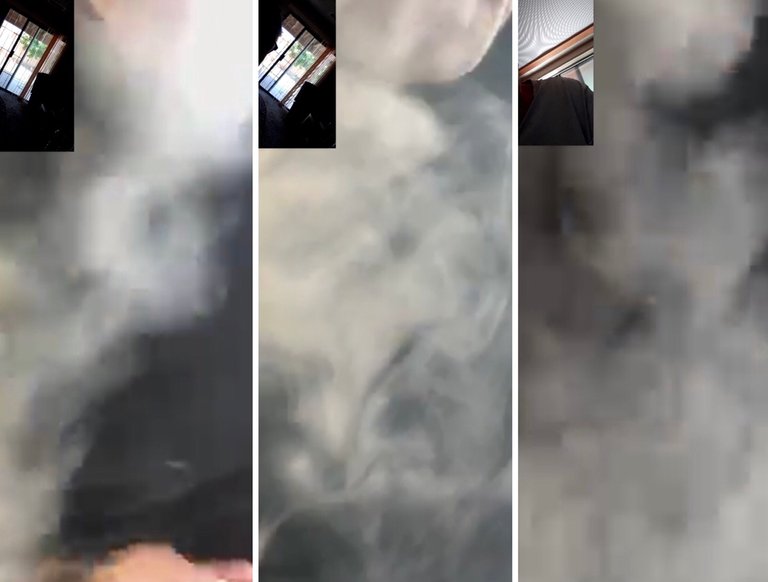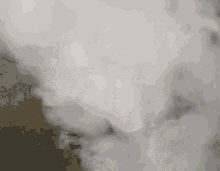 Bargain at twice the price!
I didn't expect that. I'm always searching for a piece so smooth I can't feel it but it's rare to be pleasantly surprised. The crew at Glasslab 303 blew a really nice piece here. $150 for all that.