Good Morning WeedCash Network! My name is Daniel, many of you may remember me from the early Steemit days, and I also met a lot of you yesterday. I Am new to Hive, but I was an old veteran of Steemit, Here is my introduction post if you're interested.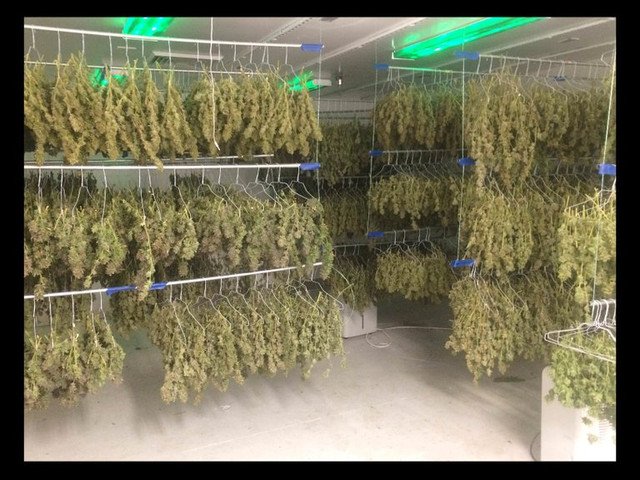 A LOT has changed since I was blogging regularly. These communities are awesome, but I am still trying to navigate everything, and figure out the best places to post/tags to use. I also am brushing up on my markdown again, and I am having some problems with a couple things(like changing my stupid profile picture)I am learning, and you guys are helping a lot.
So I am going through my huge collection of pictures to share some with weed cash! What does everyone want to see more than harvest time? These are a few photos from one of our large 100-120 lb harvests. I personally built this dry room, and changed the harvest process they were doing when I arrived, and I had very little money to work with. I was rather proud of my self.
Their drying method was pretty dumb to be honest, and they put the fans and vents both on the very top of the wall. Air only moved around the top two feet of room, the rest was stagnant. The previous owners were also drying on twine like it was corn, or a hippy drying his weed in outside sun in 1971.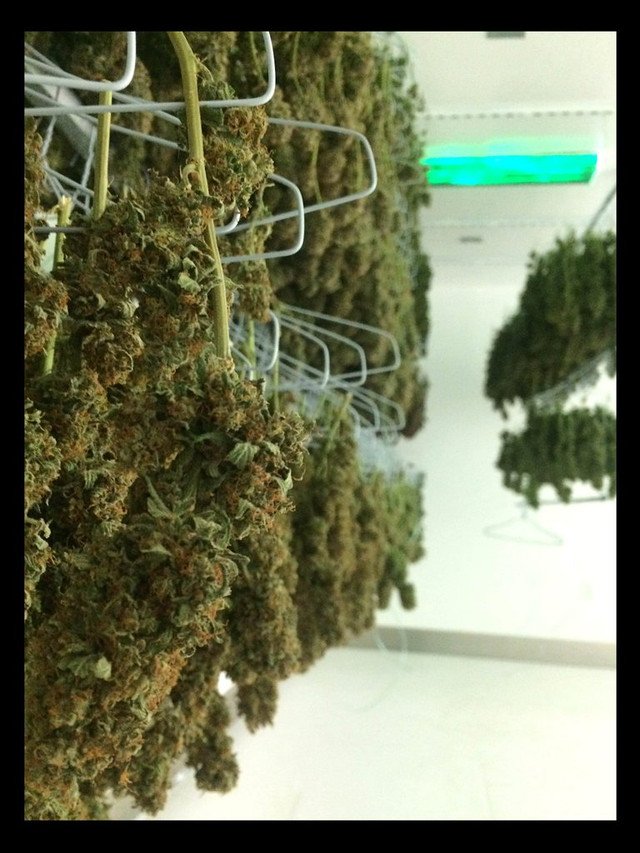 I like to dry on metal hangers. They are easy to clean and sanitize. Or if your my previous boss, they are cheap to throw away and buy new ones each harvest.
I like to chop my stems down to about 2 ft. and then to make sure they are slightly touching each other on the hangers. Then every couple days you can re-arrange the hangers, for uniform drying.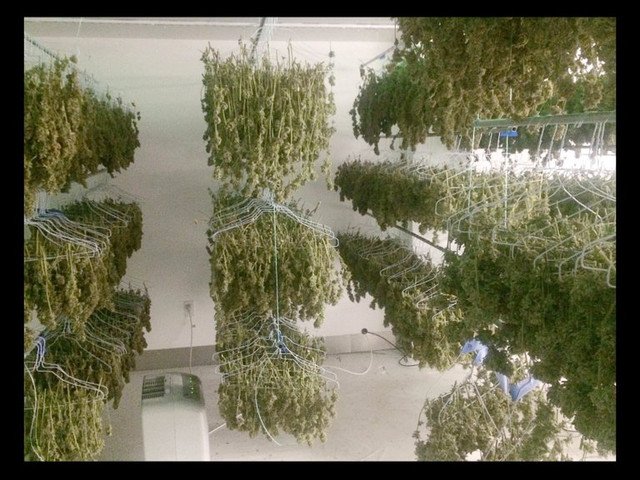 With the proper humidity, this method has given me consistent results, and an easy, slow cure. Nothing fancy, but it works.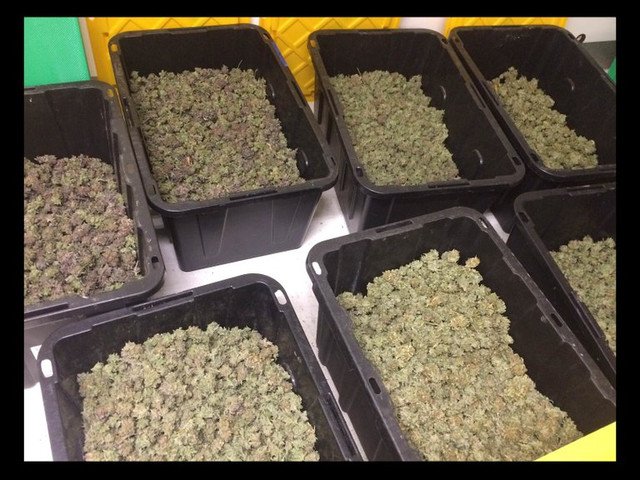 Thanks for taking the time to check out my photos! let me know what ya think? What does you drying process look like? What am I doing wrong? Keep it real ya'll!
-Daniel

This is by far the best Bitcoin faucet/lottery out there! Up to $200 in FREE BTC and lotto tix every hour! Been around since 2017 and given away millions in BTC. You can also bet on sporting events with the FREE BTC you earn! No CC or personal info AT ALL required!

Leave me a tip!
Bitcoin: qz3al0tg3n0883rdnrdnrn88xechardfssk3jy400k
Bitcoin Cash: qz3al0tg3n0883rdnrdnrn88xechardfssk3jy400k