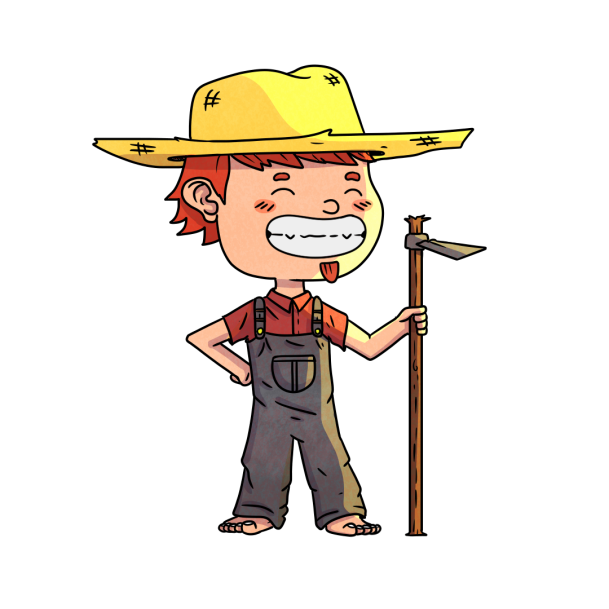 You may have seen this guy hanging around. I'm here to tell you where he's from and why he's here.
He comes from earth, but from a parallel reality. On his earth, cannabis has always been legal. People grow and consume it freely. It's also used for many things most of us dream of here on our earth. Shaggi's earth has cleaner air, efficient clean energy and millions of high paying jobs.
If you see Shaggi remember two things:
You are probably high- as cannabis is a gateway....to opening your mind and allowing you to see this inter-dimensional being

He's almost always helpful in the garden. Just keep the snacks out of reach. He can't help himself
Shaggi likes to travel to this realm a lot, though he never travels with shoes. He will tell you this is because he wants to be "connected to the earth" but in reality he's high AF and forgets to put them on. Let's just be grateful he remembers to wear pants.
Es posible que hayas visto a este tipo merodeando. Estoy aquí para decirte de dónde es y por qué está aquí.
Viene de la tierra, pero de una realidad paralela. En su tierra, el cannabis siempre ha sido legal. La gente lo cultiva y lo consume libremente. También se usa para muchas cosas con las que la mayoría de nosotros soñamos aquí en nuestra tierra. La tierra de Shaggi tiene aire más limpio, energía limpia eficiente y millones de trabajos bien remunerados.
Si ves a Shaggi, recuerda dos cosas:
Probablemente estés drogado, ya que el cannabis es una puerta de entrada ... para abrir tu mente y permitirte ver este ser interdimensional.

Casi siempre ayuda en el jardín. Solo mantenga los bocadillos fuera de su alcance. No puede evitarlo
A Shaggi le gusta mucho viajar a este reino, aunque nunca viaja con zapatos. Te dirá que esto se debe a que quiere estar "conectado a la tierra", pero en realidad tiene un AF alto y se olvida de ponérselos. Agradezcamos que se acuerde de llevar pantalones.
If you want to hang out with Shaggi, here's where to find him:
Si quieres pasar el rato con Shaggi, aquí es donde encontrarlo: