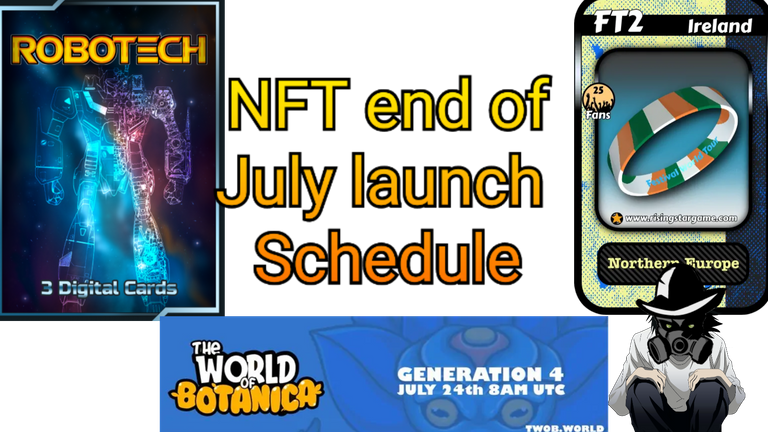 Its that time again WAX colection Robotech will be launching new packs in a day, Given WAX NFTs getting quite a few new editions by the end of July now seems like the perfect time to give you a rundown.
Rplanet
Though not given a date yet the Rplanet Medium post recently promised a new conquest system will be added to their game. Link below
https://rplanet.medium.com/r-planet-conquest-robots-d0f887a4631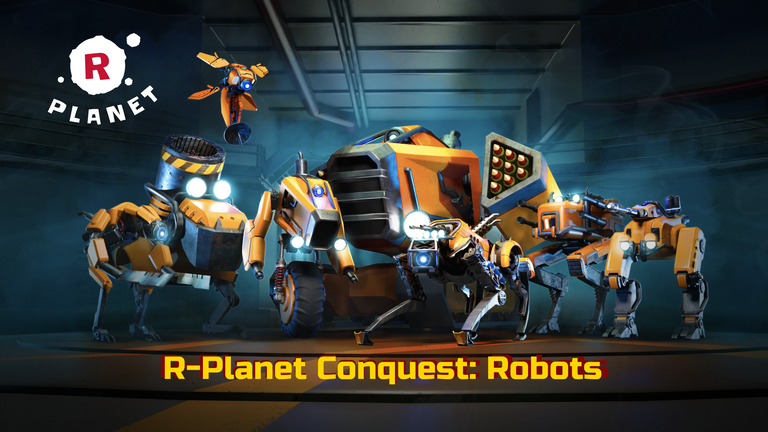 I'm a little short on time today so here's the important part from the article quote
"Any player who owns an R-Planet land, will be able to create a robot unit using a combination of three R-Planet minerals: Waxon, Caponium, or Enefterium. Robots will consume the fourth mineral, Wecanite, in order to stay alive.
Before starting playing the Conquest game within a certain R-Planet Land, the user should choose the race of robots he will play with. There are three races so far:
herbivorous
predators
waxivorous
After the player chooses the race, he will be able to create only robots of this race. Each race is formed with eight kinds of robots. Each of those requires different R-Planet minerals in different propositions. This combination is unique for each kind of robot. The process of robot manufacturing takes time.
Characteristics of every kind of robot meet its military tasks. There could be
infantry;
cavalry;
scouts;
artillery;
siege weapons.
Each robot unit has its own characteristics, such as:
type of an army it belongs;
speed of attack;
protection against infantry;
protection against cavalry;
WECANITE consumption.
An important detail about the creation of Robots that is imperative to note. When a player creates any type of Robot they are not minting a token, meaning the Robots are neither NFTs or FTs. They cannot be bought or sold on the market, nor can they be transferred between accounts. All robots will belong only to the account that created them. This is by design, and a critical factor to prevent using multi accounts in order to seize more land. This will be better understood when the details of the conquest portion of the game are published.
There are many more details about the upcoming gameplay that have yet to be revealed, such as the new types of NFTs the bravest fighters and defenders will be able to earn.
Next time we will tell you more about the abilities of the Robots, as well as get into some of the mechanics of the gameplay for the R-Planet Conquest game."
Now unless they change something I wont be able to afford to play as land plots for Rplanet cost to much $$$$. However its a cool development & figured I would share the info.
Robotech
Launches new 3 packs that cost the same as the 10 count pack $10, They apear to contain new Robotech NFTs. These are likely their unused templates I found last month. The Company in charge of Robotech IP Harmony Gold, just started talks with toonomi about their rebooted show. Given this NFT colection has made me quite a bit of money best believe I will be buying a pack or two at launch tomorrow. As always ill do an unboxing so everyone knows what to expect with these new $10 Robotech packs and the colection in general.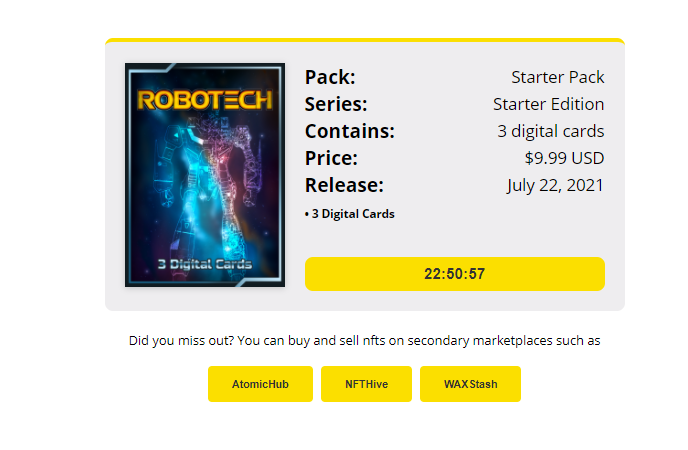 Splinterlands guild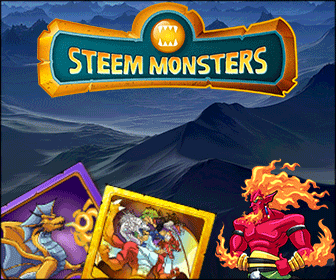 I just got around to looking through the guilds on Splinterlands and noticed https://peakd.com/@canna-curate had a opening in their guild. Thanks for letting me join just in time for the new brawls system no less.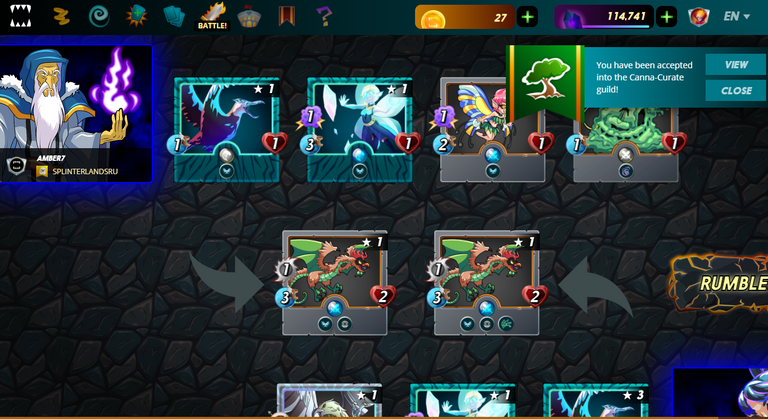 The new brawls system announcement can be found here
https://peakd.com/splinterlands/@cryptomancer/splinterlands-brawls-testing-20-now-open-to-the-mavs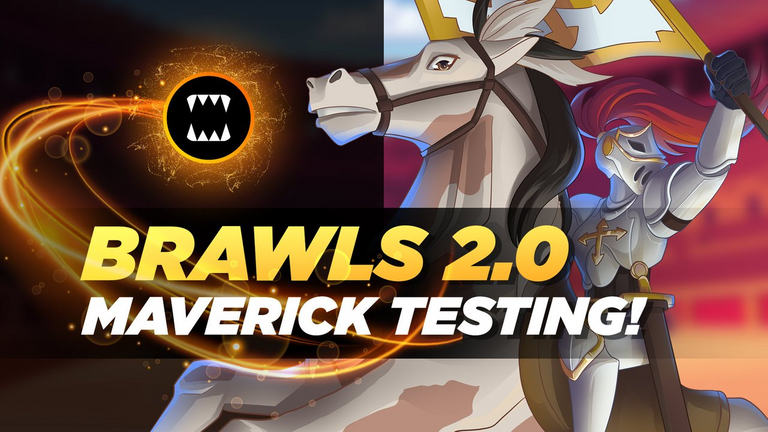 Daily challenge reward given I buy the quest potion in credits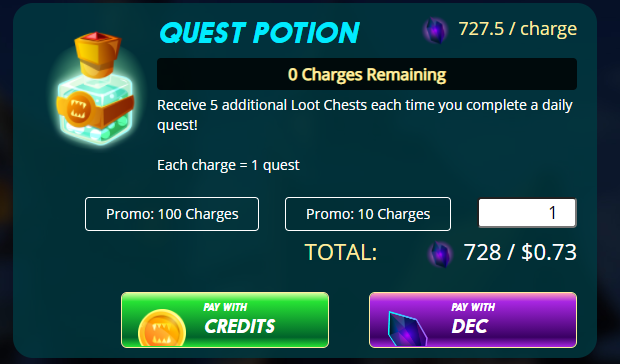 The rewards in DEC are much more valuable now due to the price increase so now getting DEC chests are a great thing.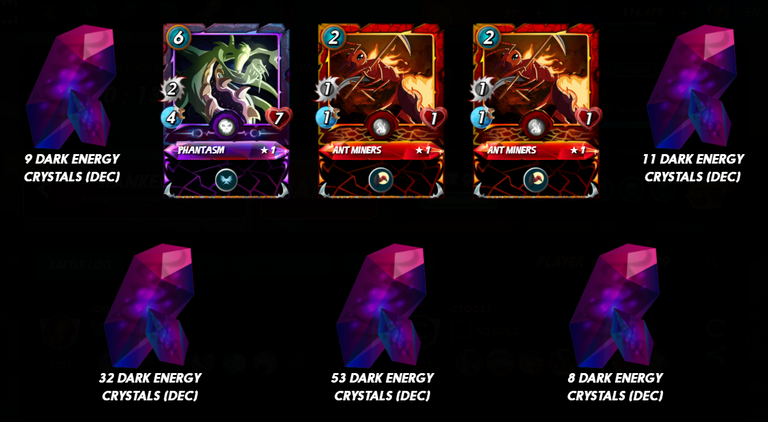 Only $0.22 but taking advantage of the market flux in the buy in crypto in this case Hive it helps diminish losses. Now this has been the last 3 days none of which earned that much but they haven lost $0.75 all together though it seems expensive like a gamble its a pragmatic investment.
Thanks again for letting me join the guild ill help as much as I can.
Rising star
Now its the 21st so this means that a new part of the Rising Star World tour started today yesterday I got the United Kingdom wristband NFT. So obviously I'm getting the new Ireland one today, the world tour isn't a day by day thing but it is a scheduled thing. The map on the world tour part of the Rising Star game has a map with the schedule.


You had a blast backstage at the Ireland festival and got a wristband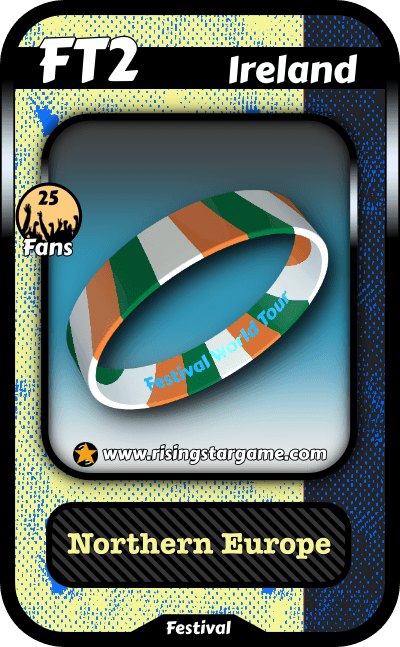 2 down 2 to go
It costs 1 StarbitPro to do these missions in my opinion more then worth it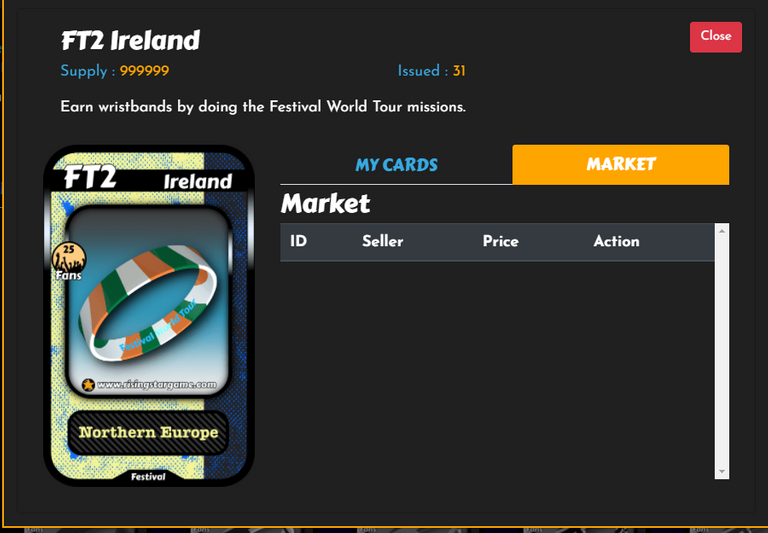 Given I literally just name a price, got to say Blockchain games been surprising the hell out of me lately. I'm damn happy I put in the effort with all of these Hive games like Rising Star best use of that time I swear.
https://www.risingstargame.com?referrer=chubb149
WAX schedule
So I believe we have Robotech, Green Rabbit, World Of Botanica (WOB), & HODLGod.
Robotech new packs 7/22/2021
https://robotech.wdny.io/shop
WOB new series 7/24/2021
https://twob.world/#
Green Rabbit Mining 7/27/2021
https://www.greenrabbitgame.io/
HODLGod 7/27/2021
https://www.hodlgod.com/
For sure ill be involved in three of those but I have been burned by HODL God before so I'm keeping my distance.
Grit Not an NFT line i know weird right
While Watching a YouTube video on the subject of grit I came to a realization, In said video they specify the 10,000 Hours principle. This is a hypothesis that 10,000 hours of practice is what is required to become a expert in your field.
Though I'm certain I haven't spent that requisite amount of hours focusing on NFTs and Blockchain Games however I have spent nearly 1/4 of that according to my calculations.

What I'm starting to see now is persistence pays off, Being in it for the long haul is the only way to go. Learning good things happen du to perseverance avoiding the mindset of learned helplessness.
Small successes are what you look to it doesn't have to be a massive win but something to build on. I devoted the pandemic to bettering my self by improving my technical skill set it takes time but I'm happy I did it.
What im smoking
For those that dont know most of my posts are NFT oriented and informative on that aspect of the blockchain industry. However I'm a stoner first and nerd second so since I'm always high this section is a joke of sorts. In which I explain what exactly I was smoking when I wrote that post.
So today I'm smoking Some home grown (cheese)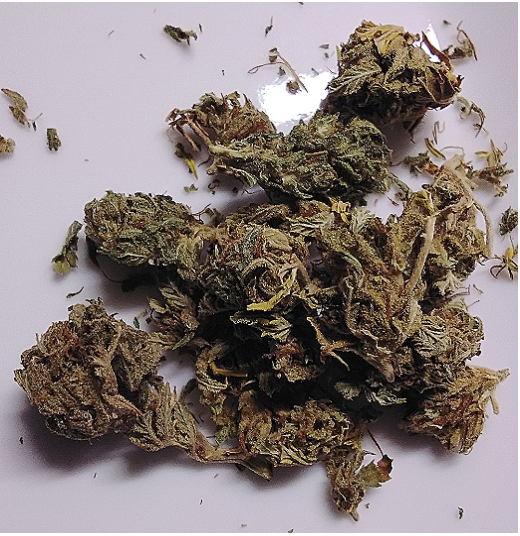 Not the greatest looking but it works and it was free you cant beat that
Free NFT 1 time airdrop URL
I try to include a single claim airdrop URL for WAX wallet users containing free NFTs, It may only be claimed by the first lucky person to click the link. After claimed once the URL will no longer be active. The lucky reader should receive 6 NFTs if you received less then 6 check your whitelist settings.
https://wax.atomichub.io/trading/link/218987?key=5J2LdLTR6c9dN9q8HudniXWFqToPnXhjqB4WRQvf4TmLedBrvYU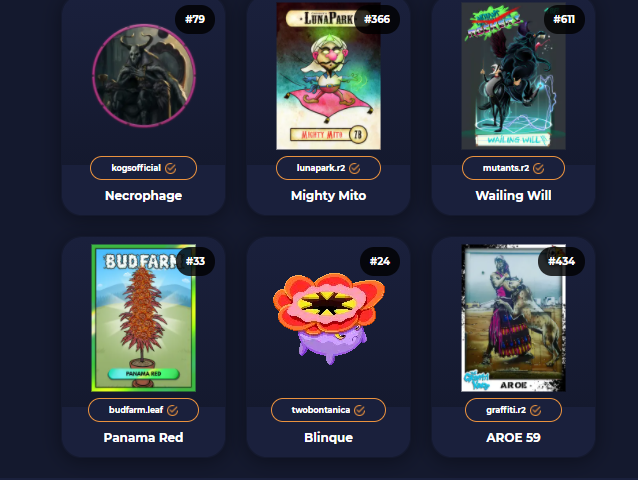 Once claimed please let the other readers know in the comments it helps.
Perhaps your interested in purchasing any of my NFTs from my ever expanding collection you may do so here.
My stock constantly rotates so it changes daily
https://wax.atomichub.io/explorer/account/akyqy.wam
Prospectors topping the NFT sale value for 3 days now also a free to play game check it out at the link below. BTW they have roulette so the Martingale system works here however no site reward and its not a large project so doing this could be detrimental. this game is free it makes real crypto give it a shot its not bad honestly you can make quite a bit on it.
https://prospectors.io?waxref=akyqy.wam
more free WAX games, rewarding free NFTs/Crypto
https://alienworlds.io/
https://rplanet.io/
https://collect.social/referral?r=akyqy.wam
Rising star is a totally free HIVE game no input for steady output my kind of investment.
https://www.risingstargame.com?referrer=chubb149
Good luck on you Blockchain ventures readers