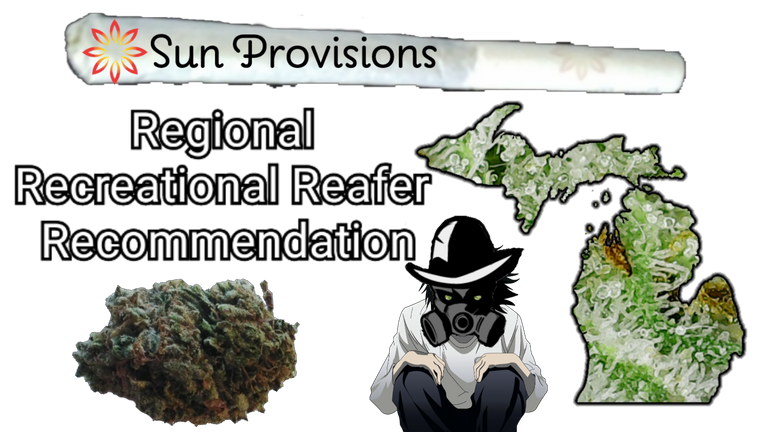 If you ever find yourself in Michigan, looking for a recreational reefer dispensary Sun Provisions is one of my favorites. Todays writeup is unlike anything I have published to weedcash before, for one its entirely about cannabis & a dispensary I frequent in my area.
Minor clarification before I begin any business that I feature either has given me express permission to do so (like in this instance) or like the NFTs is a product I own & review for my readers on Hive and weedcash.
This writeup isn't a review, nor is it sponsored. Now that the formalities are out of the way lets get started.
Sun Provisions
A smaller marijuana dispensary located in Decatur, MI the staff is knowledgeable and courteous giving each customer more attention then the bigger dispensary's in south west Michigan.
All their cannabis is grown in house as I have stressed previously its important to know where your marijuana comes from.
Sun Provisions is just starting out and while the menu may be a little limited at the moment, Their product is clean and grown correctly showing promise with a Terpene profile is on point.
Many of my readers perhaps have noticed the cannabis from the what I'm smoking section has been similar lately this is why I found a new favorite dispensary (only took a year).
Since its nice to put a brand to a bud now ill be able to specify when smoking or vaping any of the Sun provisions cannabis or concentrates.
If you want to check out one of Michigan's best kept secrets directions specials menu and their new rewards system can be found here on their website.
https://www.sunprovisions.com/
President OG
One of my favorite strains is Sun Provisions President OG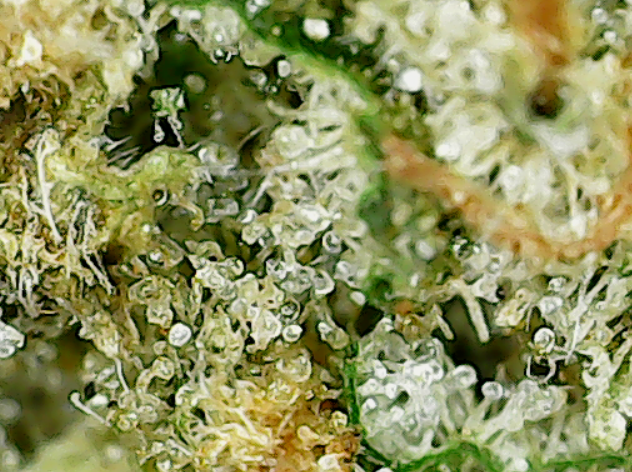 Just look at those trichomes Healthy harvested right in the correct time frame as the coloration is just between amber and milky white.
This is the same strain featured previously in my Hive stock images segment
https://peakd.com/hive-118554/@chubb149/10-cannabis-stock-images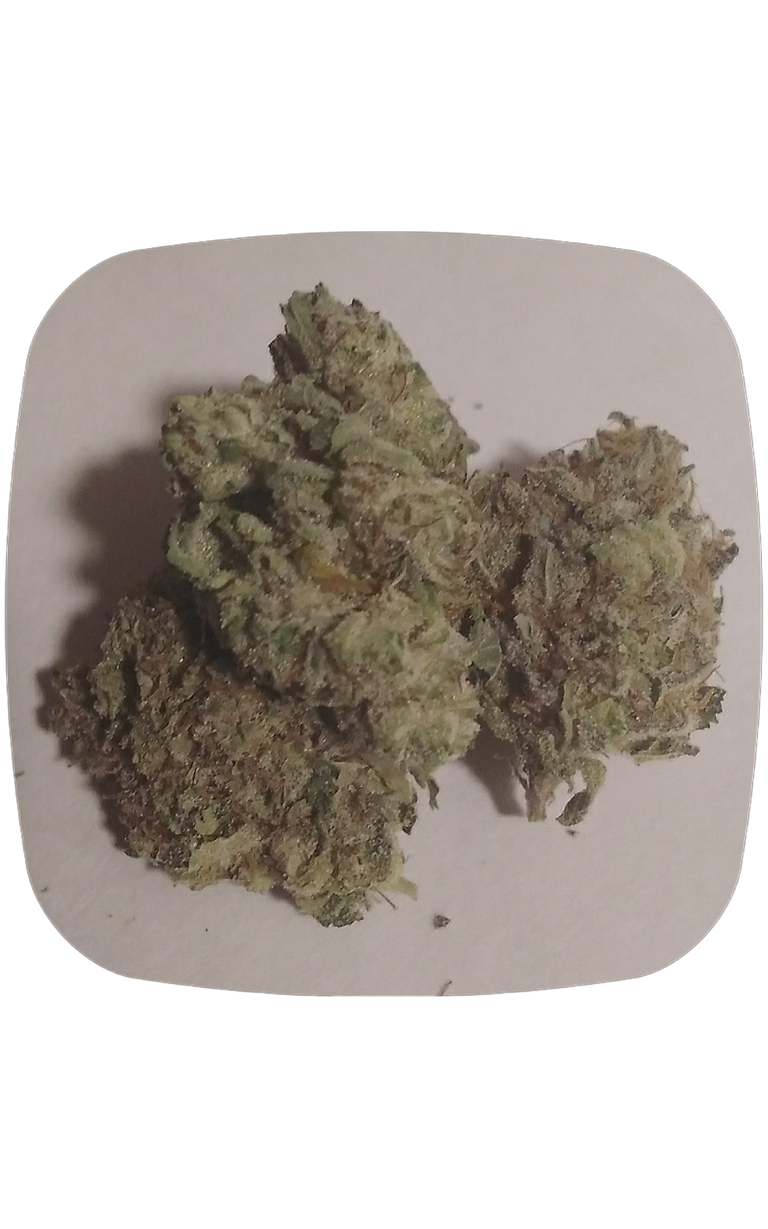 Now you have a proprietor to pair with this picture perfect pot.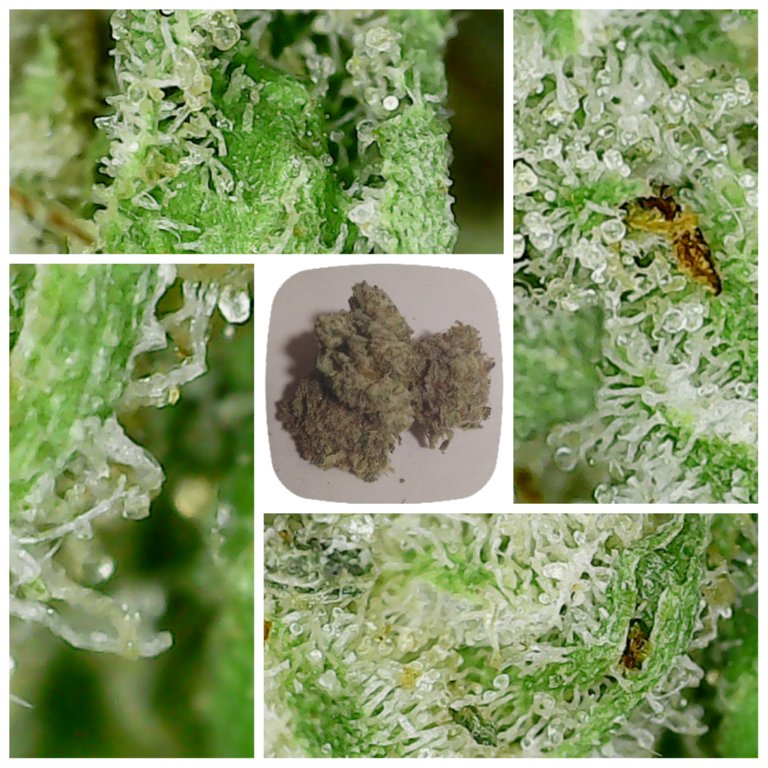 This President OG was Harvested on 2/07/2021 Tested with a D9-THC level of 18.26%.
President OG is an Indica dominant cross of Bubble Gum and OG Kush that will definitely get your attention with its intense citrus and pine smell/taste. As I previously stated the terpene profile presents well indicating a knowledgeable grower.
25% sativa 75% Indica A sedating high which is enough to set me on my ass which takes some doing (you all see how much pot I smoke).
Free NFT 1 time airdrop URL
I try to include a single claim airdrop URL for WAX wallet users containing free NFTs, It may only be claimed by the first lucky person to click the link. After claimed once the URL will no longer be active. The lucky reader should receive 5 NFTs if you received less then 5 check your whitelist settings. Today all weed themed NFTs two of which will only have 10 and 15 ever produced of each & I will not sell them they will only be made available to lucky readers that participate n my airdrops.
https://wax.atomichub.io/trading/link/84333?key=5K6Yr2TfZkdwFKPR2JGshKJYUh33QNVriKSdyvZRKni7n4L5TBw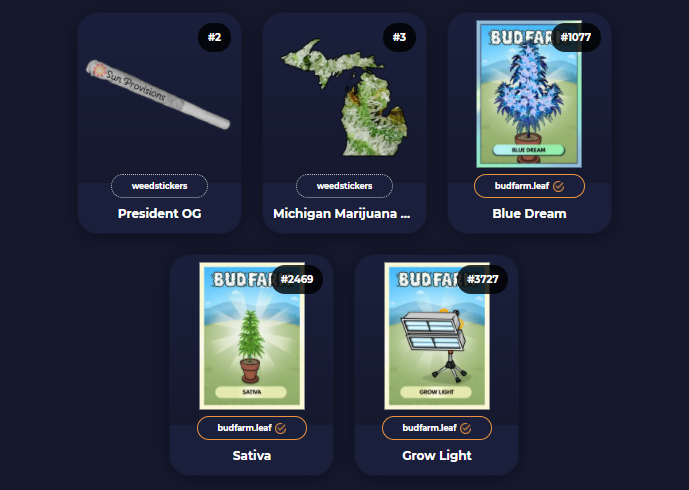 once claimed please let other readers know in the comments it helps
Perhaps your interested in purchasing any of my NFTs from my ever expanding collection you may do so here.
My stock constantly rotates so it changes daily
https://wax.atomichub.io/explorer/account/akyqy.wam
Other WAX projects to check out
Dark country a WAX dapp game like splinterlands a bit of a pain to sett up but this referral will give us both a pack of their NFTs upon completion of account set up. This is a fun game but you will need to download Itch to play the game but after that and the set up which I had to ditch Brave Browser for it to work the first time. The game is fairly fun think gothic diablo style card game based in a western theme so crocodiles and grizzly bears meets witches and zombies all armed to the teeth with colt revolvers and shotgun chainsaws.
https://darkcountry.io/play?r=chubb149
Collect social an NFT collection Dapp that awards users both NFTs and WAX
https://collect.social/referral?r=akyqy.wam
also the most popular free WAX Dapp
https://alienworlds.io/
Sun Provisions
I stated before that sun provisions is not sponsoring me to write this nor did they for producing the commemorative NFTs, simply a satisfied customer that wishes to give a small business some honest coverage. So if you find yourself in south west Michigan (first I apologies on the behalf of my state) second everything is better with a bag of weed. Now you know where I go if I want some quality smoke at a fair price Sun Provisions.
This writeup is simply introducing yet another marijuana company allowing me to feature their products so my readers will know exactly what I'm smoking when I wrote that article.
https://www.sunprovisions.com/
If you stop by let them know Brandon sent you, It wont get me or you a discount but I'm sure they would get a kick out of it as would I comment a photo of you Sun Provisions Bag on this or any of my posts with your WAX wallet address & Ill send you some NFTs.