Since this dawned on me that I should do a definitive guide on how to get the free WAX NFT Cronic Cards. These have an intrinsic value due to me backing them with wax I have only given away 1 of 10 free NFTs so far and I'm not sure they got to view it themselves so Ill explain everything as I just made a new account and sent the NFTs to it to test for potential errors ( I dab about a gram of wax every two days and smoke about a 1/2 ounce of weed so this is a miracle I have got this far).
The errors seem to stem from confusion I get it I'm confused most of the time.😏
When you first log in to wax wallet your greeted with this page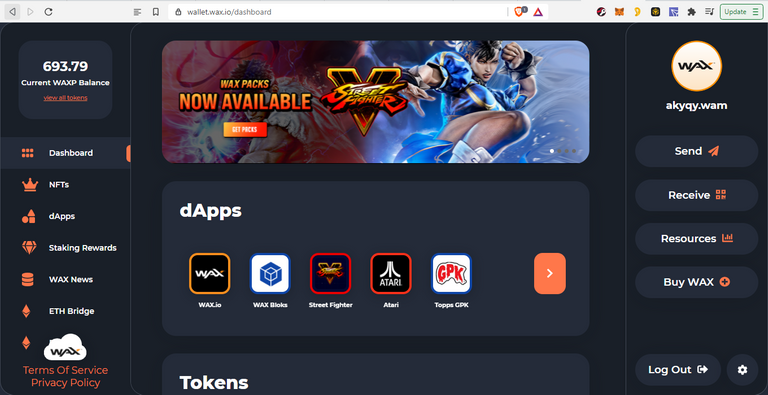 Underlined in red is the WAX Wallet public address of your account this is the address you need to leave in the comments of either this post or the original launch post.
https://weedcash.network/hive-195708/@chubb149/launch
You could like and repost This post or the original but I'm more concerned with straightening out confusion at this point. So just commenting your wallet address will do.
You get your wax wallet a cloud wallet that is entirely online no download here
https://wallet.wax.io/nfts
Once your signed up then follow the instructions above to comment your wax wallet address. Once your address is added to the comments ill send you the cronic card NFT.
Viewing the card or burning the card
Once the NFT has been sent to you the Cronic card may not initially be viewable to fix this simply Change the collection on the NFTs page of your wax wallet account.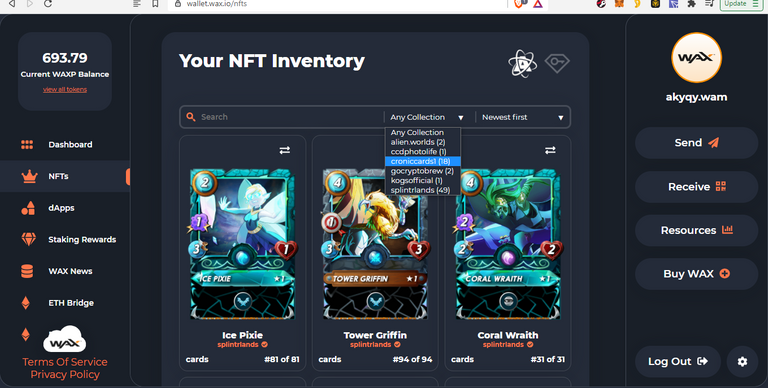 The cronic card product line is not official yet pending paperwork on there end, as such is not included in the any collection option.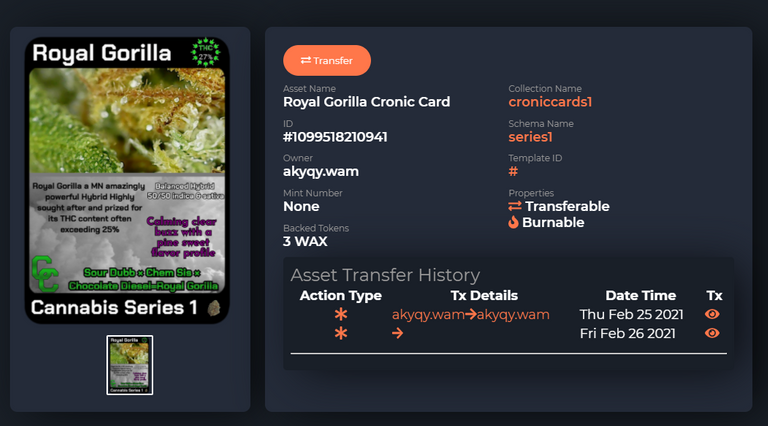 While the collection is not official the WAX is I have given all of my series one WAX backing 3 WAX can be received by burning the asset in question. This is worth about $1 USD in WAX so this in of itself is worth it regardless if your a fan of the card or cannabis.
I'm a fan of cannabis here's my daily doses
The worst thing that could happen no one wants my weed nfts and then I just burn my own weed again no big deal to me but if you want some free WAX or a Cronic Card NFT (same thing ) leave your wax wallet address in the comments.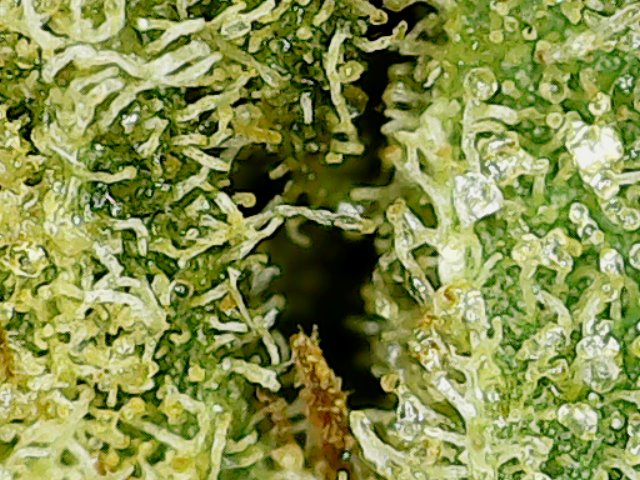 I'm smoking gorilla glue number 4 &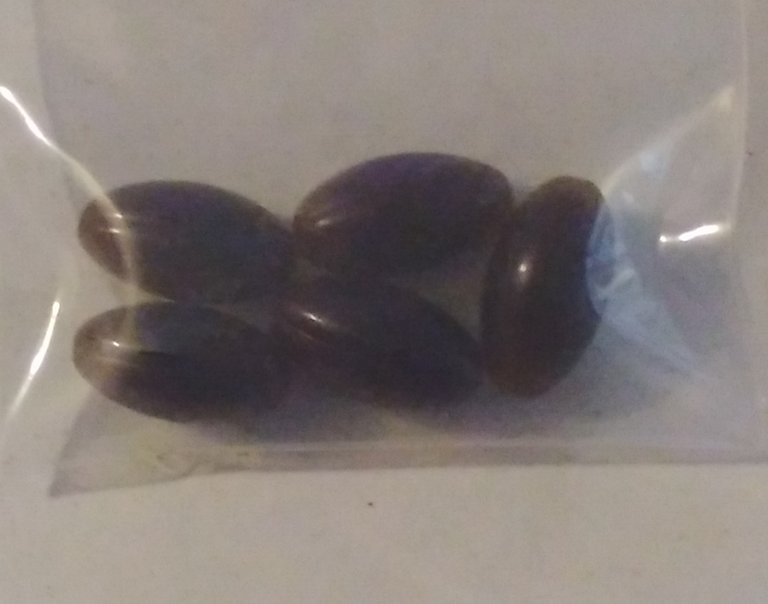 Testing a new Kratom product from phytoextractium Kratom extract liquid gels so awesome to be the first to review this product thanks weedcash couldn't have done it without you. Also I ordered but haven't tried whole leaf so ill do a tea recipe soon, But I did get into the pack to check out the product Kratom leaf and out dropped the prize from the bag of the metaphoric cereal A kratom seed I'm going to have some good fun with this if it grows.
Morel of the story leave your WAX wallet address in the comments first 9 get a free NFT worth 3 WAX.