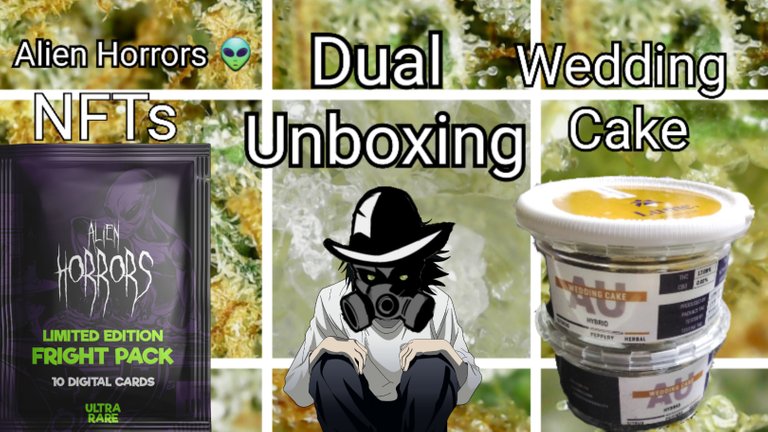 This got very expensive very quickly, Alien horror packs all 10,000 where sold out in less then a minute I spent nearly 3x the retail price of $13 USD. However I risk the $60 to be able to do an unboxing for you my readers.
Given the fact that I literally purchased 2 packs the second it was possible those that are not dealing with the captcha bull shit experienced by WAX users in the United states have a unfair advantage when it comes to purchasing packs of new NFTs this is the third time it has happened to me.
If your not dealing with the bullshit restrictions they let you use a credit or debit card with no conformation or captcha meaning it may be something that those reading this outside the U.S should look into.
There is the potential to make a lot of money by being a second or two faster.
What's on the schedule for todays post?
Another dual unboxing Featuring a second jar of wedding cake the pot so nice I'm smoking it twice.
Not only that but a unboxing of the long awaited ultrarare Alien horrors NFTs, As I type this the suspense is killing me so lets get right to it.
Alien Horrors
Ultra rare is a great name for this NFT company as there is nothing common about them the market seems to agree as previous ultra rare horrors packs sell for over $100 minimum. Knowing this I spent $33 and $35 on two second hand packs but its still quite the gamble.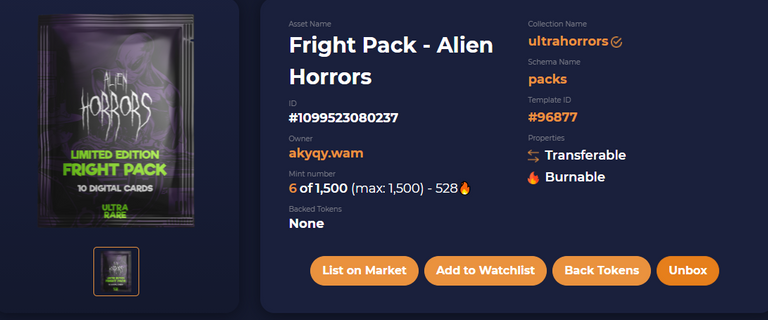 As you will see in this next image I could still sell them and get my money back even at my purchase price.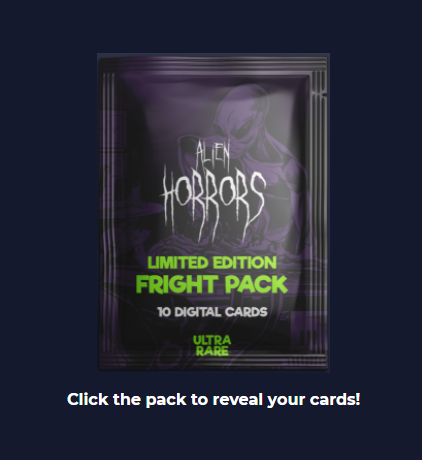 Moment of truth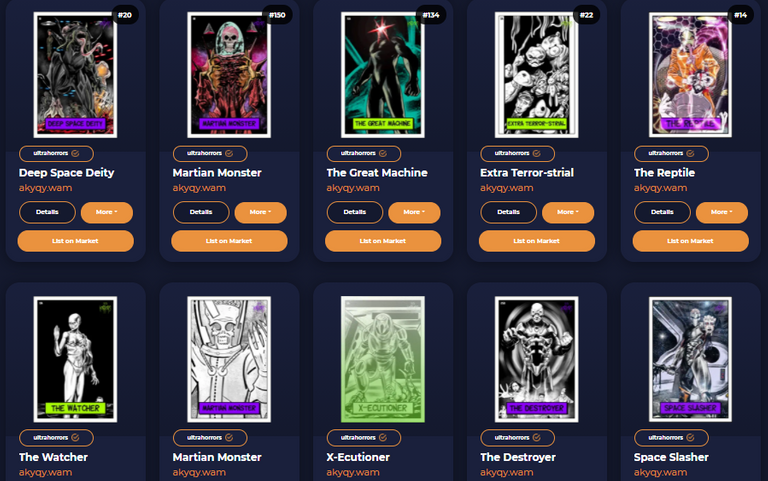 3 legendary cards and 1 ultra rare card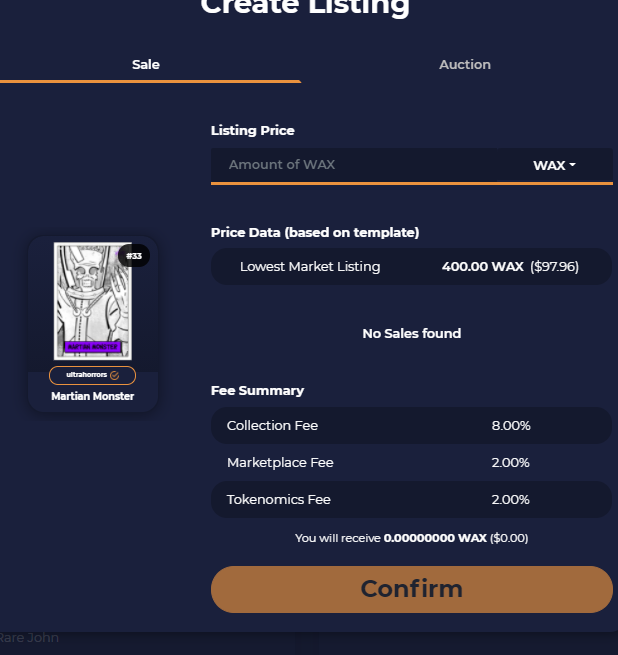 one of the more expensive cards listed as ultra rare has an initial market value of more then $90.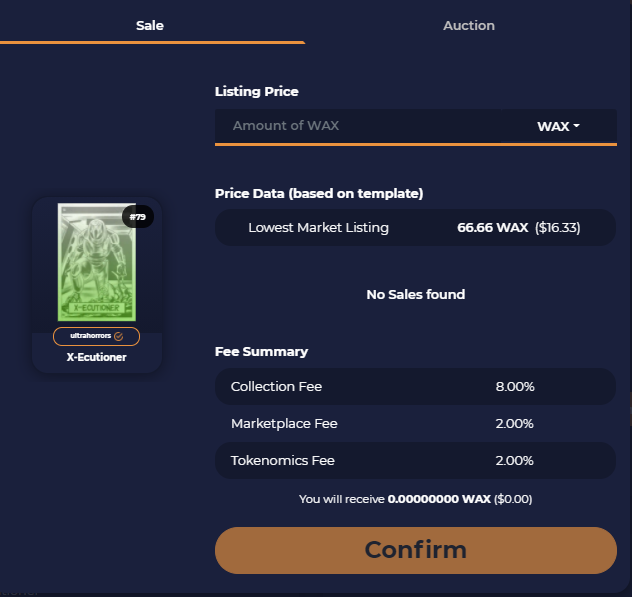 The least expensive glass variant listed for $16, I have been doing this long enough to know prices fall as more packs are opened. Given just the 4 rare assets valued at roughly a 1/3 the current market price my calculations put the value of just those 4 cards at roughly $118.
This means that its already in a very conservative estimate my cards I have received have been nearly 5x the value of the initial pack purchase adjusting for market fees and flux I will realistically walk away with around $100 in profit.
Wow so going into this I had my doubts and even trying to decrease the overall value by 2/3 I still end up profiting.
This doesn't happen very often this and cartombs have been the only NFT packs that I have only profited on.
Given that they check all my prerequisites for a solid investment the most important of which is popularity and scarcity.
However its a very limited window on a acceptable profit margin making the scarcity a double edged sword.
It is for these reasons that I give the Alien Horrors Ultrarare NFT collection a rating of:
4.9 out of 5
No notes other then give me a pack for free and this is purely a me type of issue
What's unique
The all important question asked by everyone not into NFTs and blockchain what dose it do? Unfortunately not much to report other then NFT mining on R planet via staking. Other then that its a expensive collectable that is extremely rare.
Little nerd history for you Pokémon holographic first edition collectable cards in mint condition can sell for $6,000 to $100,000 from the first gen Pokémon cards specifically Charizard.
No one knows the exact number of 1st Edition cards, but it's been estimated that less 10,000 of each card was produced.
NFT series with extremely rare collectables have no where near this many produced and just imagine what the difference of 22 years could make most likely they will be forgotten but there is a chance you just bought the next crypto kitty.
NFTs are perfect for nerd culture everything is mint condition and NRFB even out side the pack meaning they usually just increase in value as time goes on just look at the legendary gold splinterlands alpha or beta cards for proof.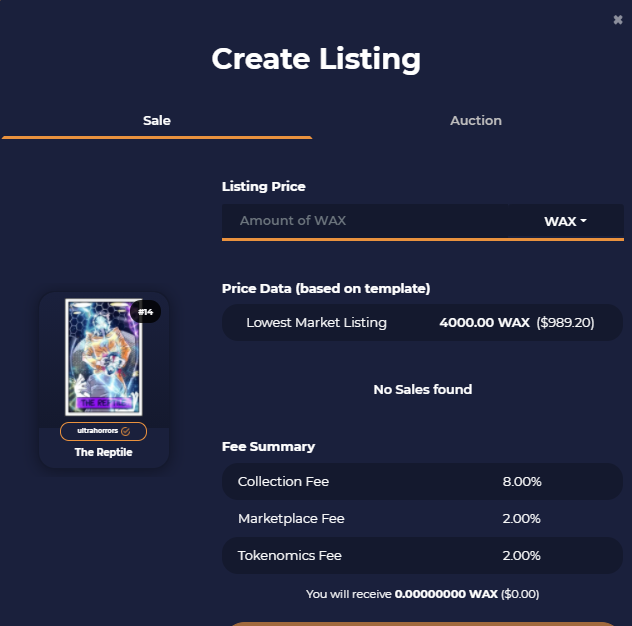 or you might just luck out and get something like I just did $900 initial price listing, or as I know it a happy heart attack.
Cannabis unboxing
Having been obsessed with this strain since I tried it when I seen the dispensary had a sale on it I had to go back for seconds. Got another 1/8th of Wedding cake because its bad ass and sealed perfect for an unboxing and the buzz is phenomenal the taste is clean overall just a quality smoke.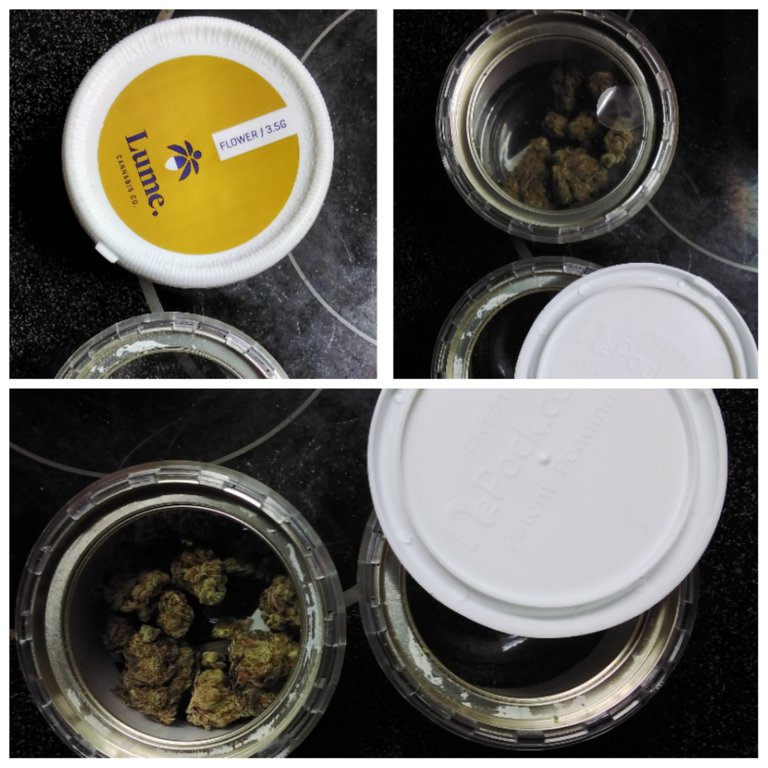 Having been sealed in February of this year opening the containers seal is a powerful experience.
Its like if opening a bag of cool ranch Doritos where a positive experience instead of filling the room with the scent of ranch swamp ass it fills the room with dank bud smell
I'm starting to go to different dispensaries so this should become more common in my posts I just got a lead on two new ones not on leafly ill be checking out soon.
this specimen measures in at 17.02 % THC and 0.02% CBD, a slightly Indica dominant hybrid that is as delicious as its name sake.
Single claim NFT airdrop
The following link will reward the first lucky reader to click it with 5 free NFTs some white listed some not. Afterwards the URL is claimed once it will no longer be active
https://wax.atomichub.io/trading/link/46053?key=5JtNUfZpN8dMp2fgLdRaDYKdKYp3Zzzhi6afWDvxMtM3m6m8AiH
Please let other readers know once the link has been claimed in the comments it helps.
Generosity
I have given away over $100 in assets to my fellow blockchain users and blockchain services that I utilize namely hive services. I'm not done either as I'm planning on getting rid of quite a bit more in crypto and NFTs this 4/20. Its not like I dont understand the value of a dollar I have walked to work for 5 miles then worked 12 hours.
I get it life's hard I am not the wealthiest person but I give what I can, as blockchain tech has given me a possible second chance I try and help as many in our field as I can.
Typically I'm not one to ask for much but recently another Hive user has taken it upon themselves to down vote every post with 7 accounts I roll a lot of my HIVE into splinterlands assets that translate in to funding the airdrops and donations.
So if its not to much trouble some re blogs or upvotes of my more recent posts could help & I apologies for even asking.
4/20 Air Drop
Sorry to sound like a broken record about this but I'm just making sure all my readers know this 4/20 I'm doing my second NFT airdrop. First 42 people to leave their WAX wallet address on my Weedcash post on 4/20 Titled 4/20 airdrop get exclusive event only NFTs & a NFT joint with WAXP reward to burn.
If you want to purchase any of my thousands of NFTs they can be found here including the new alien horrors.
https://wax.atomichub.io/explorer/account/akyqy.wam
More free wax nfts try either of these services that could be really helpful for new users looking to get more assets
https://alienworlds.io/
new wax dapp just started a week ago and ill be doing a unboxing of their nfts soon
https://collect.social/referral?r=akyqy.wam
just log in daily to get crypto and rewards
NFT concept art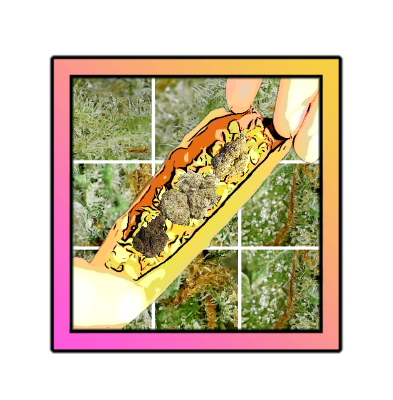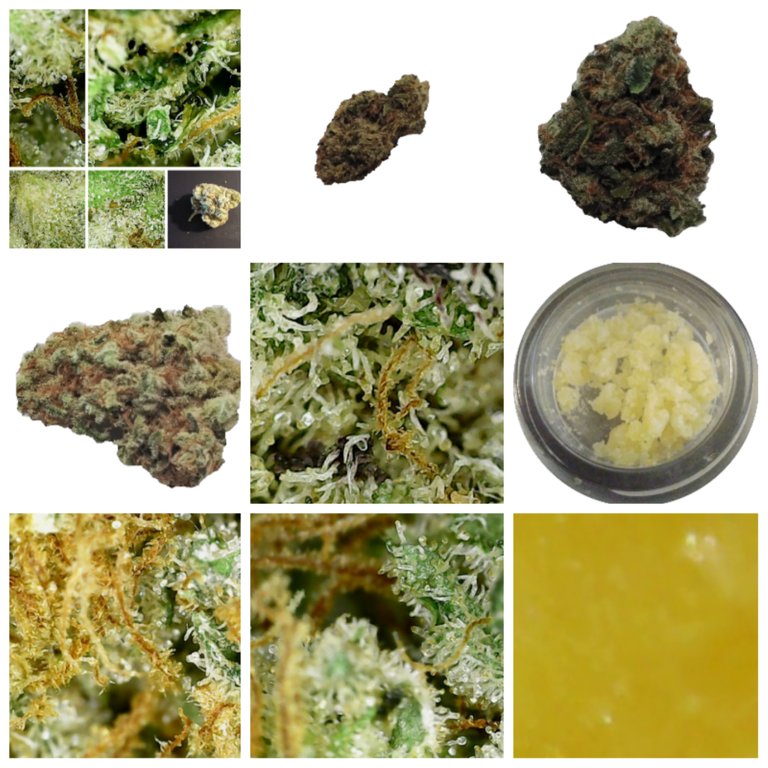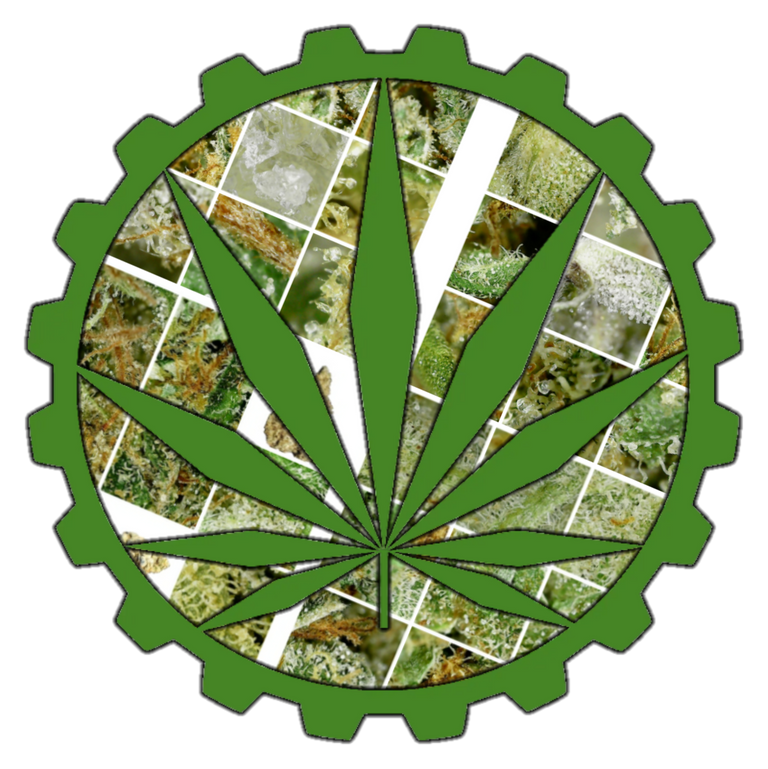 not even close to all the pot I have smoked since I joined weedcash just damn