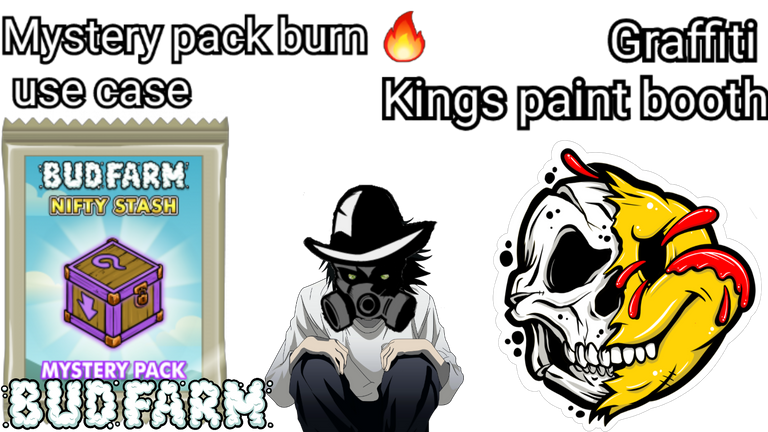 Many WAX collections to go over today Bud farm, World of botanica, & the Graffiti kings spray booth (burn use case). This write up took a few days to do as WAX has been busy launching NFT burn use cases and packs recently. I have noticed WAX launches things in waves everything will be calm then the wave hits & all of a sudden you have 5 different collections all doing something new.
World of Botanica
I did a overview of this collection recently as they have launched 3 new packs in the last 2 weeks, well they launched 2 & the third launches tomorrow. The third pack appears to be a continuation to the pixel pack line so ill go over the new NFTs their burn and blend use cases their prices & do an unboxing of the new 2 packs and collections. (Everyone got that no good lets get going.)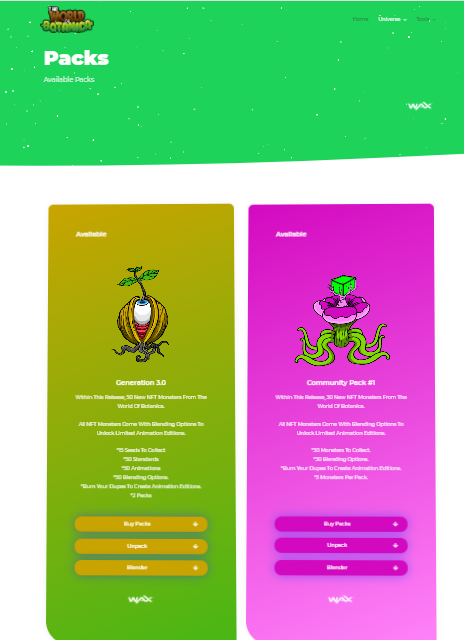 First up ill go over the seed packs/ seeds shown on the right of the image above all packs can be found here.
https://twob.world/packs/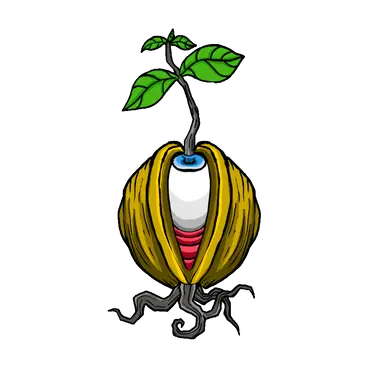 two packs one containing 5 seeds the other containing 30 I have bought both but for today ill be focusing on the cheaper version the 5 pack cost:19.35 WAX ($2.95).
Again the Unboxing is facilitated through neftyblocks https://neftyblocks.com/c/twobontanica/packs



Unboxing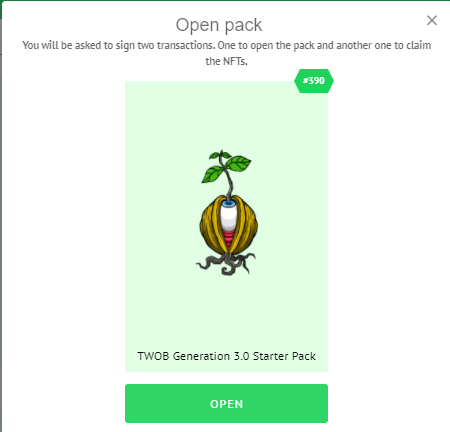 results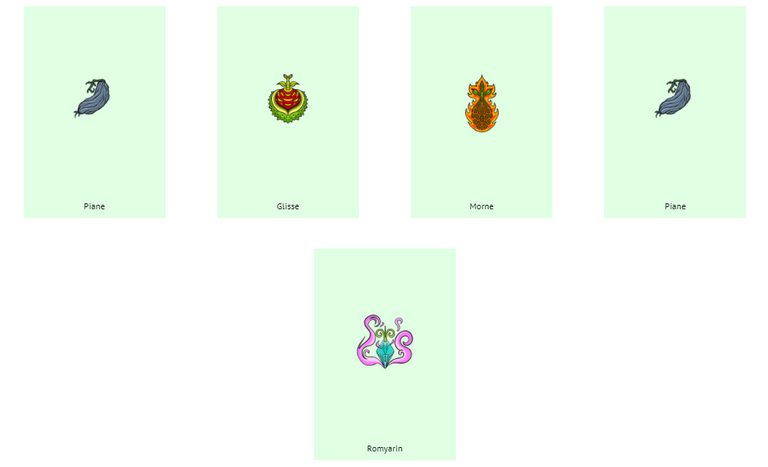 As you can see in the image above these are different from the normal packs which yield monsters, this pack yields seeds so what do you do with a seed?
Thanks for the rhetorical question a seed is a pack with one monster which may be opened to reveal the actual contents.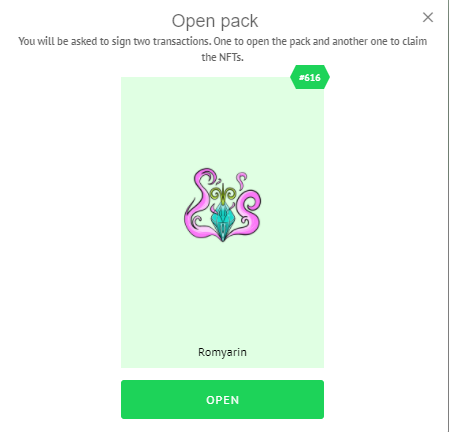 Results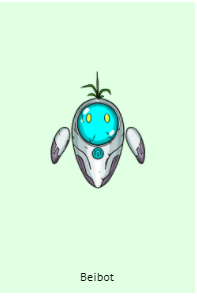 Now I got 3 usable seeds ill throw one into the airdrop the other 2 NFTs from the seed pack are combined in large quantities to produce another pack of seeds.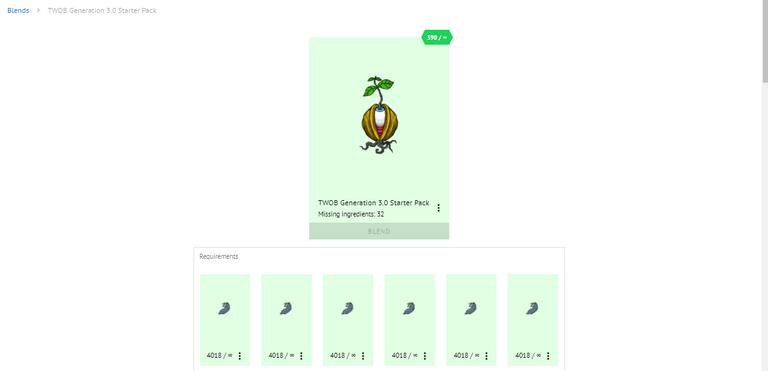 Just like the other original collection you can combine the seed monsters to produce a moving version of that respective NFT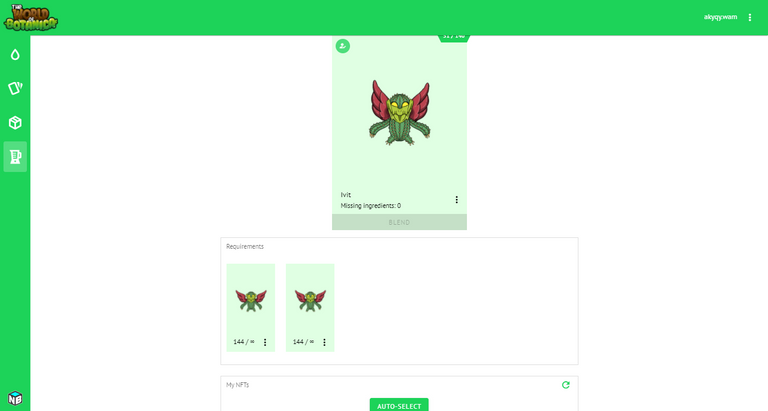 I know its not the one i got in the demonstration but i happened to have two of these already.(from the seed collection)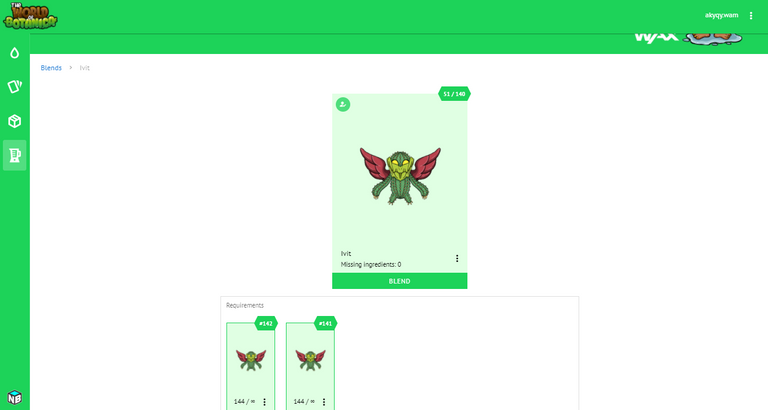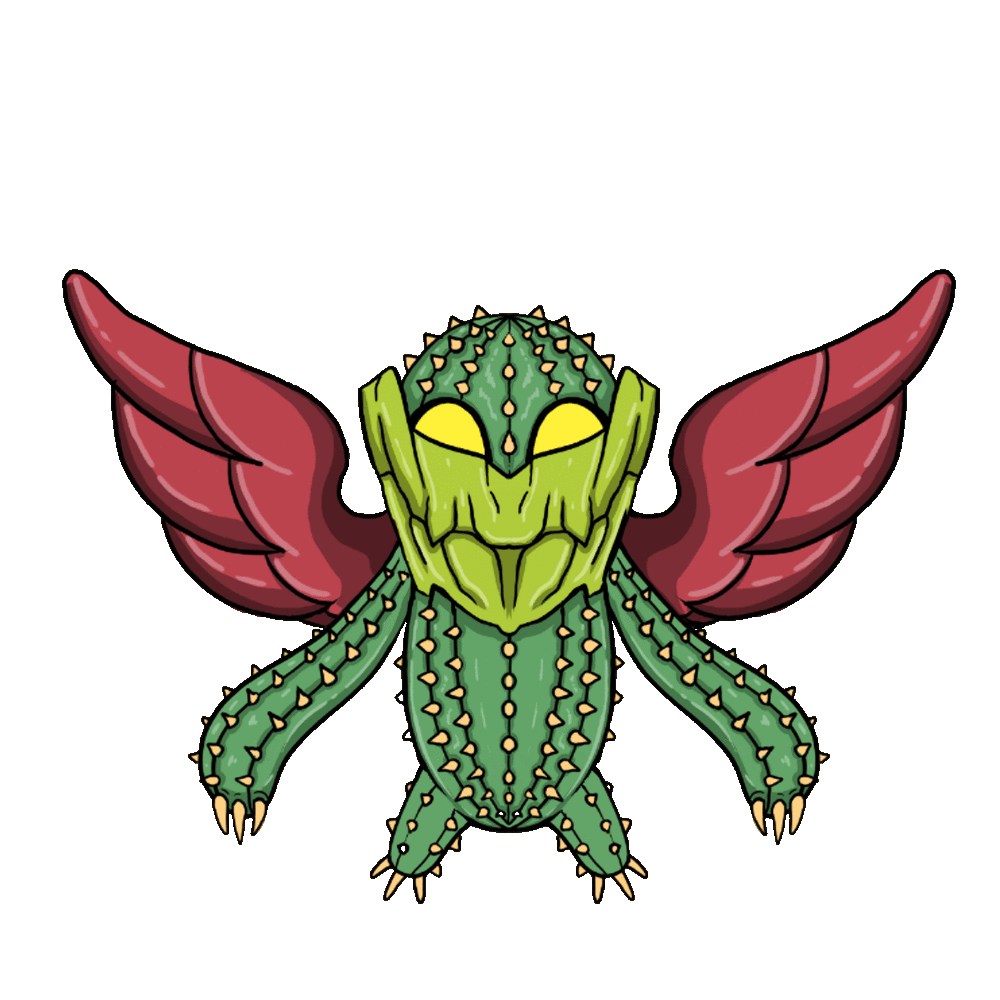 Now since one isn't complicated enough ill go over an unboxing of The World of Botanica newest NFT pack.


Price:12.82 WAX($1.95)
This is a gen one pack the gen 2 packs launch shortly so when I said I'm interested in this collection this is why all of the indicators that it will soon blow up in popularity and value. That is just a theory based on similar small start projects like gnomes.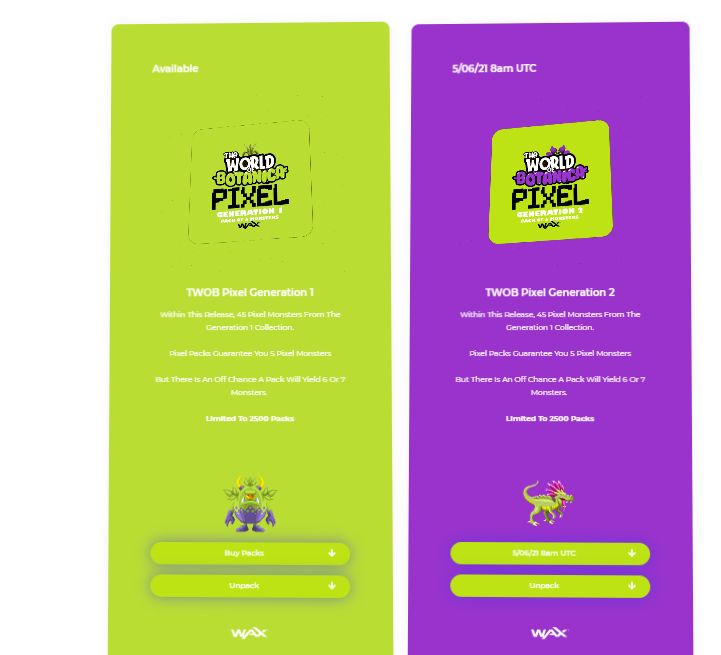 A total of 4 different packs for sale 5 if you count the second seed pack, the Pixel pack is limited to just opening thus far so i cant combine the NFTs like i did with the last one.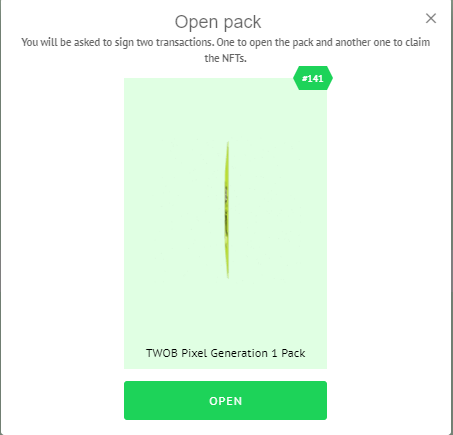 results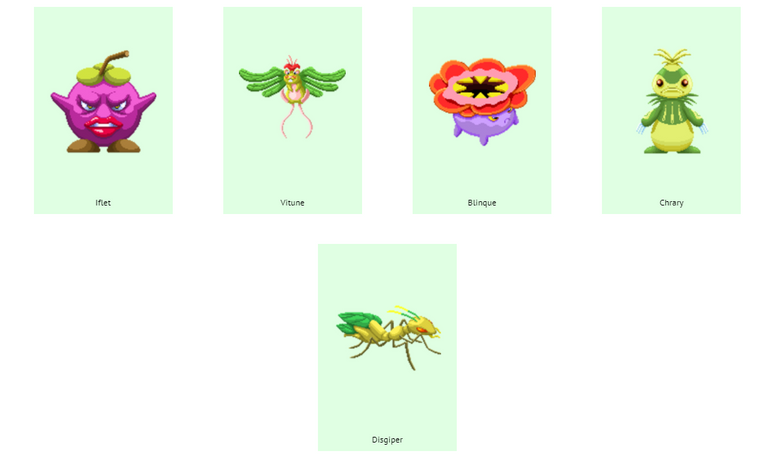 Nice cheap NFT collection good for new users to get an idea of how everything works between Neftyblocks and WAX.
https://neftyblocks.com/
I recommend anyone struggling to check it out for that reason World of botanica can all be found
https://twob.world/
Graffiti Kings by R2
Another R2 collection that has a combination use case through atomichub
https://wax.atomichub.io/profile/akyqy.wam#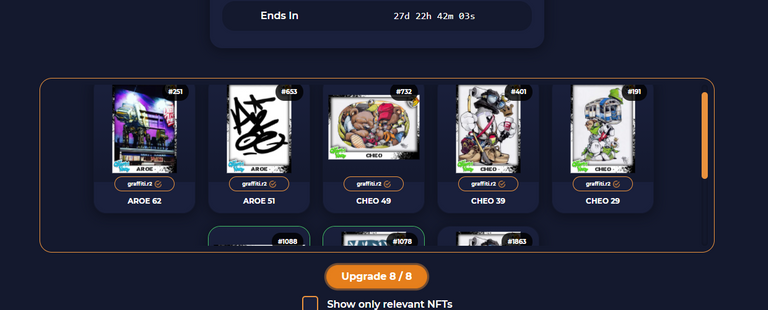 This one is slightly different then the mutant rocker combination use case it takes 8 NFTs to produce one NFT that is only obtainable through combination.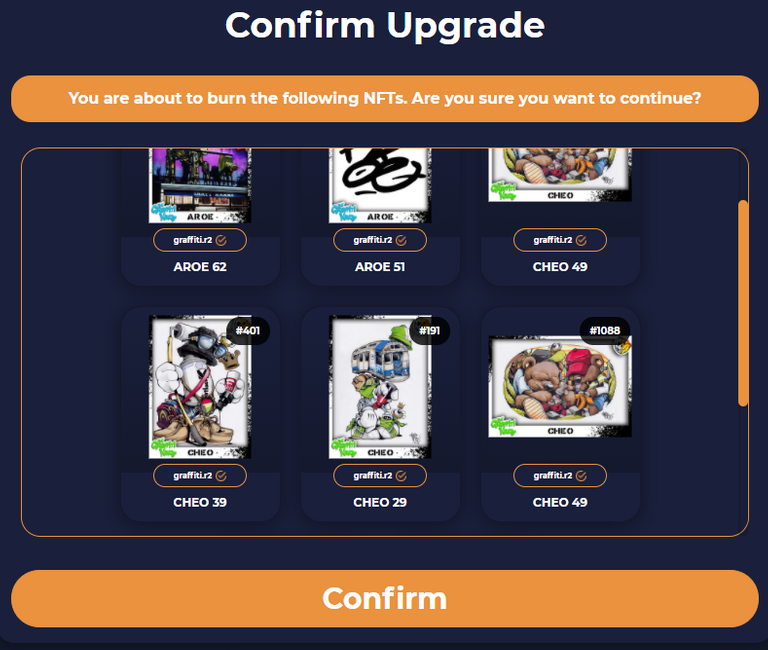 the cheapest version a Bronze Respray NFT cost roughly 40 WAX to produce nd sells for 20 ill mess around with the collection see if I can make this more profitable then -20 WAX.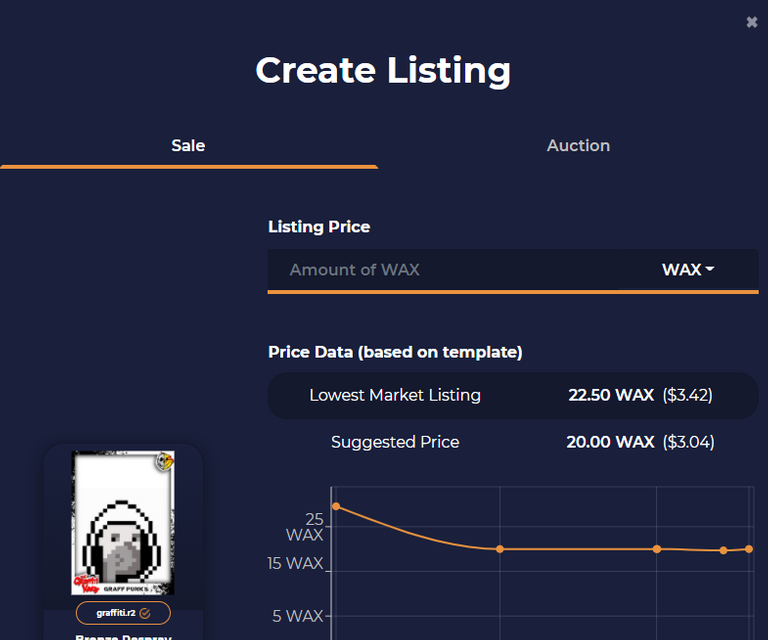 Bud farm bog down
Bud farm today launched their third pack release & introduced the third burn use case introducing a mystery pack into the NFT creation page.
https://budfarm.wdny.io/craft



I let everyone know 10 days ago to get that bong water and now with 15 minutes until the burn use case starts as of writing this the price on bong water is...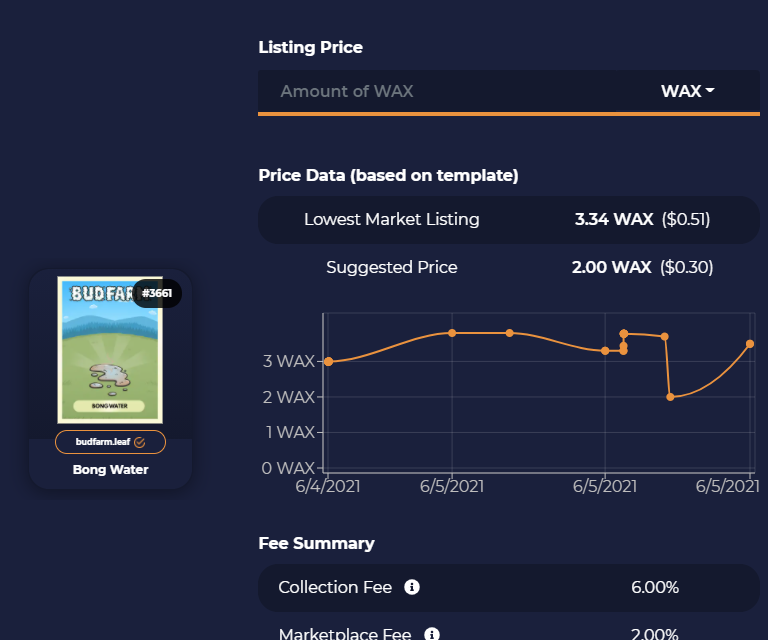 3.34 WAX minimum listing this will definitely increase once burn starts probably level out around 5 WAX or more a piece.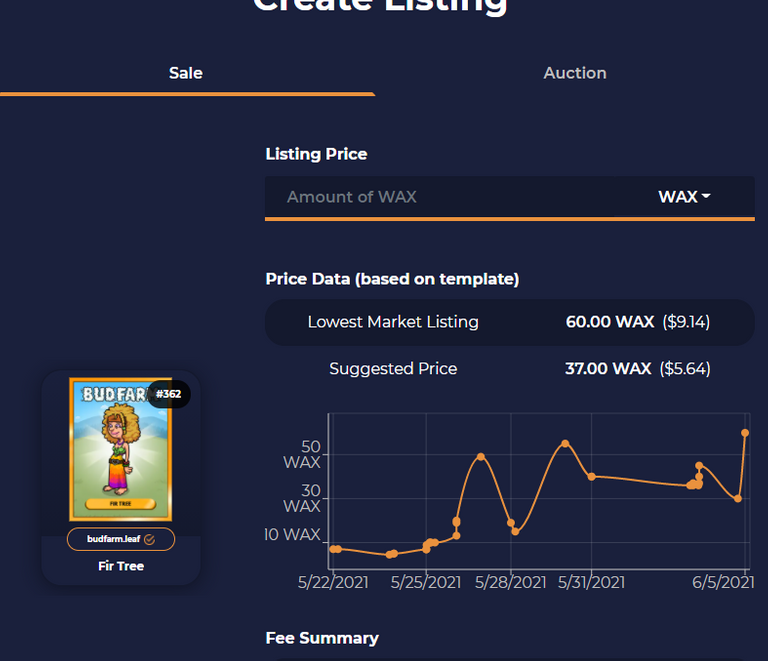 the other two parts of the mystery pack burn use case are now valued at 60 WAX a little under $10 USD they where valued at 15 WAX when I posted about this 10 days ago. I was able to get enough for 3 packs depending on prices ill buy another NFT to make a 4th because I'm shy one of the expensive ones.
However I got enough to do an unboxing this is the important part, Its not likely many people will be posting info on this at all its not the most popular collection and its kind of pricey.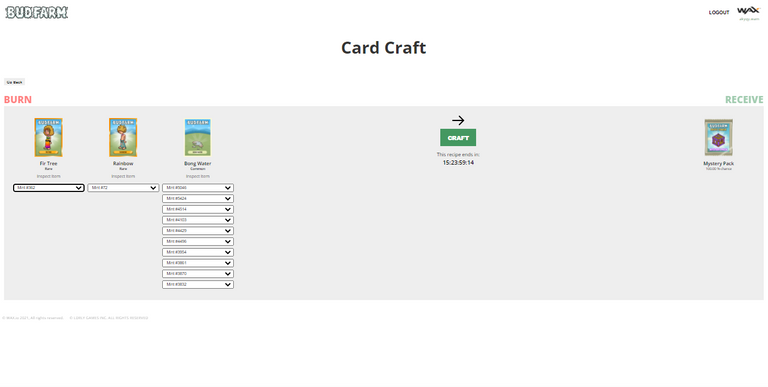 Burn results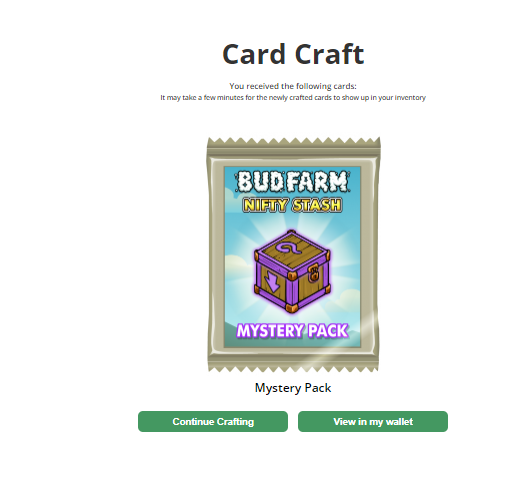 I was mint number 6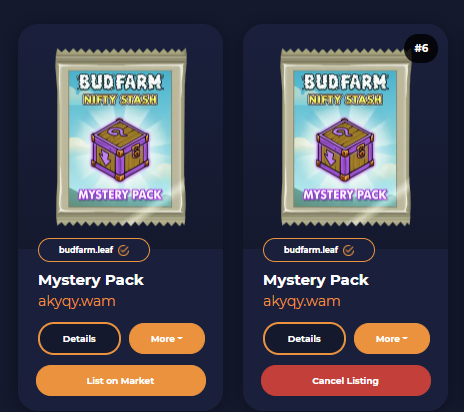 So change of plans they have set the date tell opening for the 7th this wasn't the case a few hours ago so i guess this gets a part 2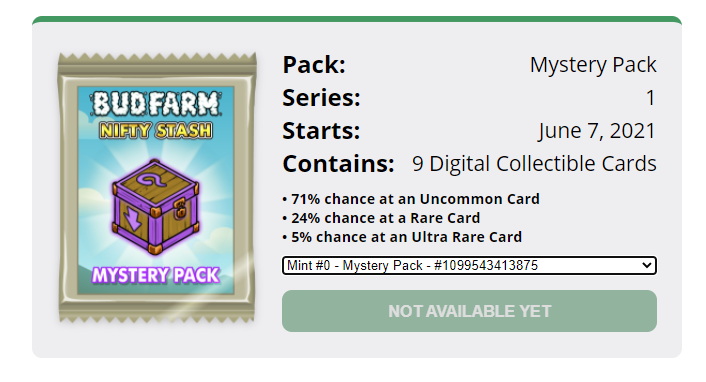 right now the price will likely go down because of this all be it temporarily.
However when i do part 2 of this I should be able to include at leas 2 of their new packs both the mystery pack and the new base pack.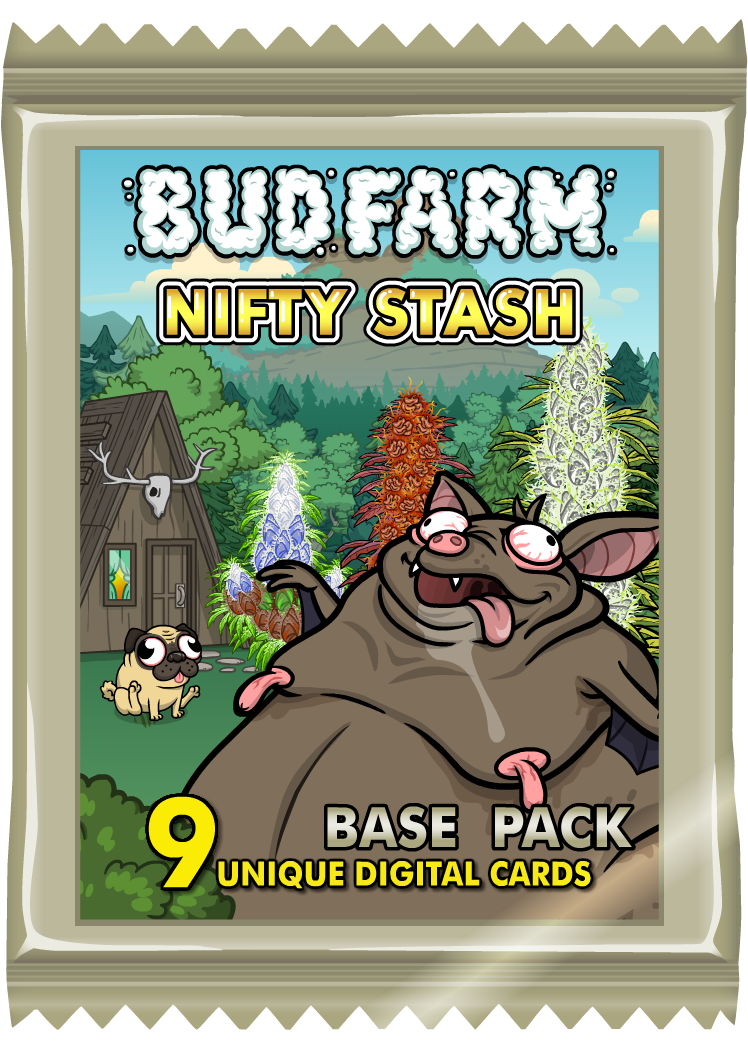 So look forward to a continuation to the bud farmer NFT collection unboxing soon.
What I'm smoking
Stopped by Sun provisions again today & got some President OG again
https://www.sunprovisions.com/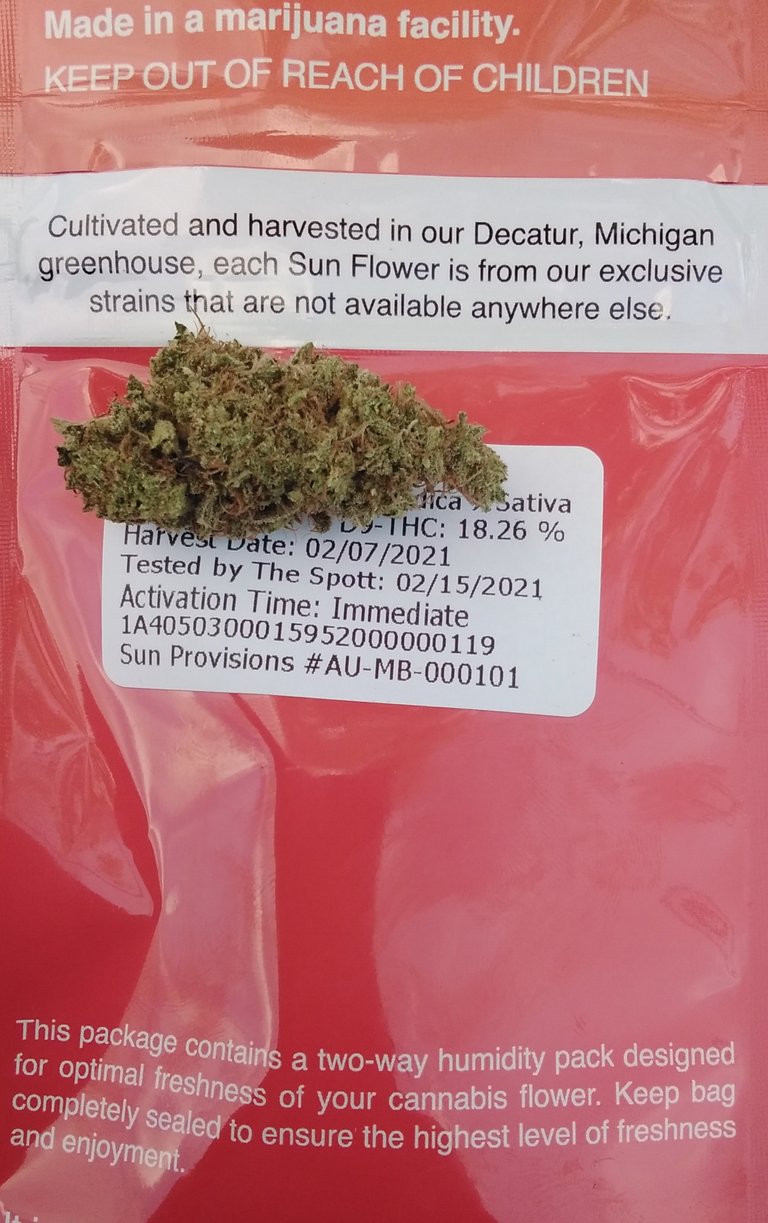 Nice to have a dispensary ok with being featured and their smoke is excellent, the specimen shown above was harvested on 2/072021 with a THC level testing at 18.26%.
The same strain i featured in my write up on sun provisions
https://peakd.com/hive-195708/@chubb149/regional-recreational-reefer-recommendation-sun
Here's a photo of that strain growing courtesy of their Instagram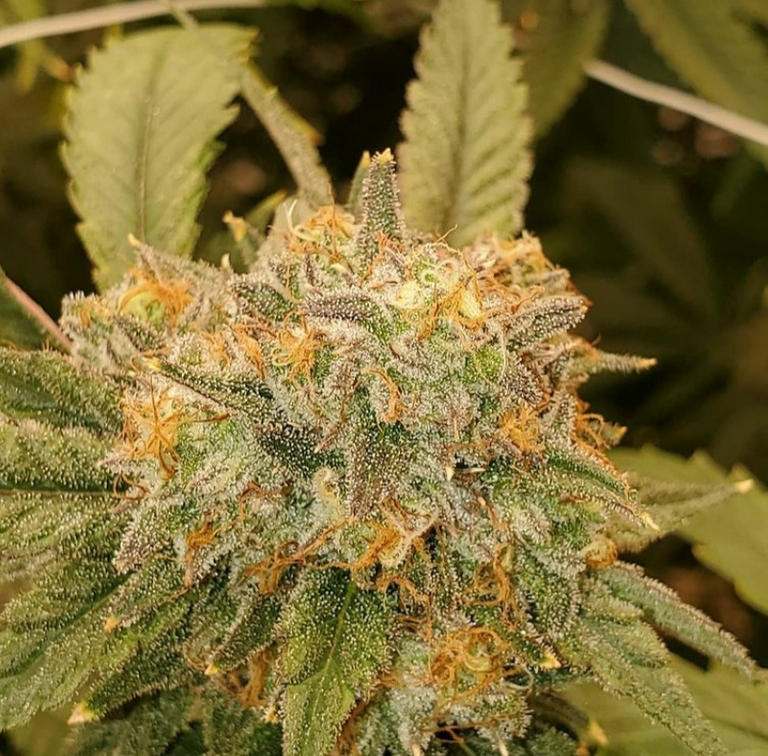 nice to see from bud to bowl on what your smoking.
https://instagram.com/sunprovisions?utm_medium=copy_link
Free NFT 1 time airdrop URL
I try to include a single claim airdrop URL for WAX wallet users containing free NFTs, It may only be claimed by the first lucky person to click the link. After claimed once the URL will no longer be active. The lucky reader should receive 5 NFTs if you received less then 5 check your whitelist settings. Includes some featured NFTs from todays write up.
https://wax.atomichub.io/trading/link/113797?key=5JD3HjGExJreKcSAWQgZwYBSYmAXygxRq7rZjjLsDXDU3oC2vP2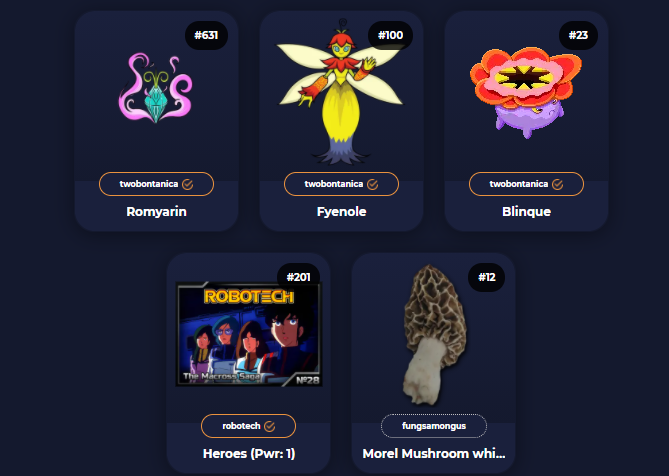 once claimed please let other readers know in the comments it helps
Perhaps your interested in purchasing any of my NFTs from my ever expanding collection you may do so here.
My stock constantly rotates so it changes daily
https://wax.atomichub.io/explorer/account/akyqy.wam
Other WAX projects to check out
Dark country a WAX dapp game like splinterlands a bit of a pain to sett up but this referral will give us both a pack of their NFTs upon completion of account set up. This is a fun game but you will need to download Itch to play the game but after that and the set up which I had to ditch Brave Browser for it to work the first time. The game is fairly fun think gothic diablo style card game based in a western theme so crocodiles and grizzly bears meets witches and zombies all armed to the teeth with colt revolvers and shotgun chainsaws.
https://darkcountry.io/play?r=chubb149
Collect social an NFT collection Dapp that awards users both NFTs and WAX
https://collect.social/referral?r=akyqy.wam
also the most popular free WAX Dapp
https://alienworlds.io/