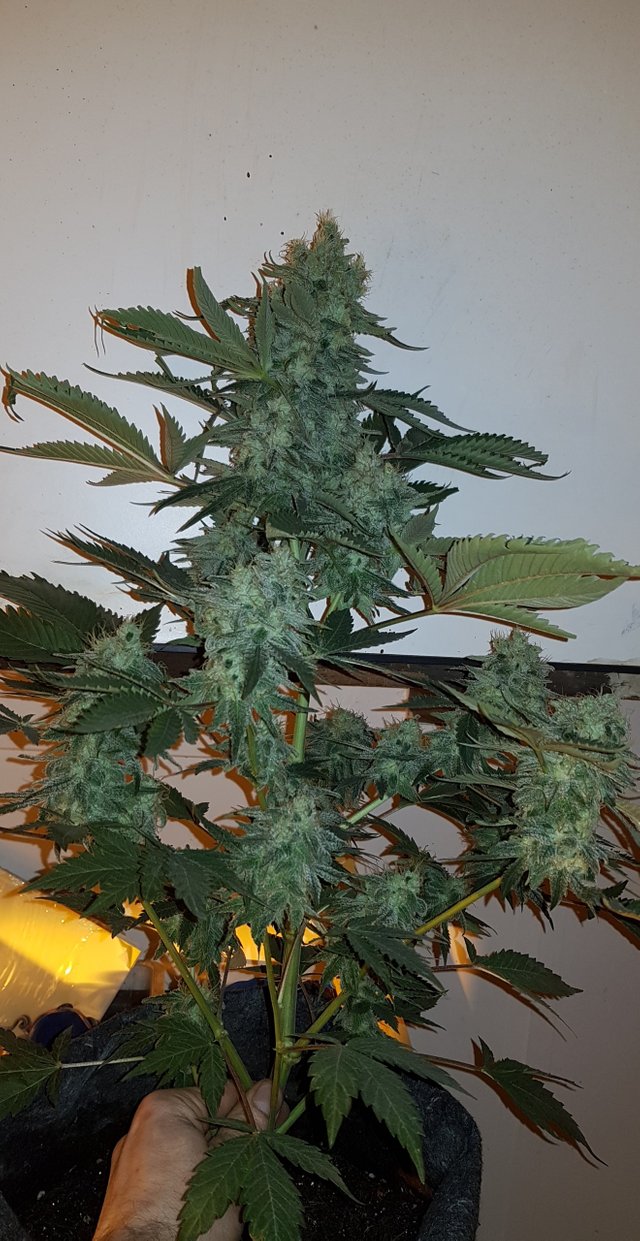 And so we are at an end.. Not just of a cycle but that of an era for this strain in particular!
I won't lie.. I am sad that I wont have any more of these glistening away under a full spectrum of rays in all her glory!
But why not take clones you say? well technically I have one clone im keeping back as project pollen collection! I intend on running her under s strobe of lights and intense stress for the purpose of collecting the banana pollen sacks for a later date.
There has to be a time in which change brings about new life and change I shall bring!
I have a blueberry cutting that will be the receiving parent plant for my crossing project.
The seeds i am hoping will give me a great range of pheno types as the blueberry is quite an unstable strain yet always pleasantly surprising taste and bud structures.
I intend to grow out a few at a time selecting mothers as I go along and potentially finding a perfect structure to back cross into itself for some stability.
Keep up the bud love.. the world needs more bud love out there right now in shaky times ahead.
Be safe and take wise precautions that are protective for your health amd your families.
As always big thanks to the @canna-curate and @weedcash community @naturalproducts guys also for the love shared.
There are times when strangers come together for the greater good. . I would say keep the posts coming because you never know who's day you just lifted.
Taking time also to acknowledge #mentalhealth at times like this.. be there for people right now and reach out to those unable to shout for help.
Peace x
---
Posted via weedcash.network