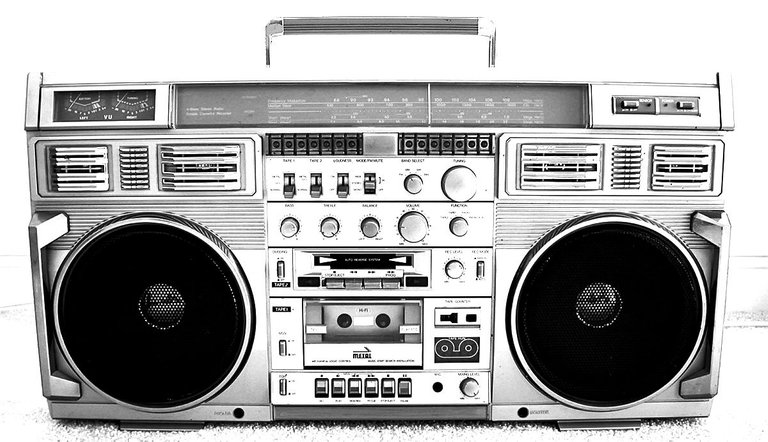 Rappers
---
Rappers talk a big game. From flaunting gang affiliations, to sensationalizing an implausible, "all day everyday" decadence that comes along with wholesale narcotics distribution, all while surrounded by high class strippers, McMansions and Fleets of Lambos and Raaries. This supposed "Tony Montana-esque lifestyle", is in all likelihood completely fictional, and oftentimes, the same can be said of the artist's claim of living by the so-called g-code. At the very least, one can assume the back story provided to the media and fans is completely embellished. After all, it's much easier and much less hazardous to only portray a gangster and not actually live the life. It's much safer, and likely more comforting, knowing the toughest people they will ever potentially face are droves of disappointed former fans, booing, hissing and calling for their head on a platter, upon the inevitable revelation that their tough guy act was just that, an act.
That being said, there are some exceptions. Not all rappers lie about their street credibility. There are a few who actually have lived like a gangster, the badass persona is not just mere theatrics to sell records. For some, it is all too real. They are among the uncommon rarities who were able to parlay their gangster criminal pasts into prosperous music careers and futures. Here are the of 10 most famous rappers that have actual street cred, because they were, or still are, actual gangsters.
"You've got to be cut from a certain cloth to talk this..." T.I.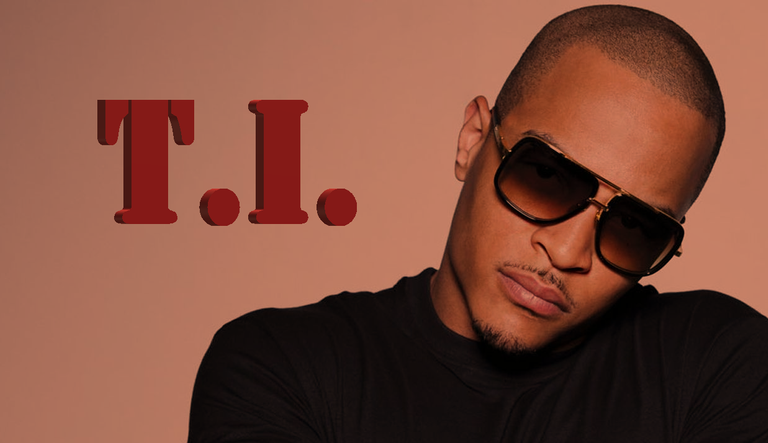 T.I.
T.I. started selling drugs out of his home as a teen, eventually dropping out of high school to push weight full time. After numerous close calls with law enforcement, an 18-year-old T.I. finally found himself arrested in 1997 on charges including felony distribution of crack cocaine, giving authorities a false name, and manufacturing and distributing a controlled substance. About seven years later, after releasing two successful albums, he would be arrested again, and serve a one year prison sentence for the purchasing and possession of automatic weapons.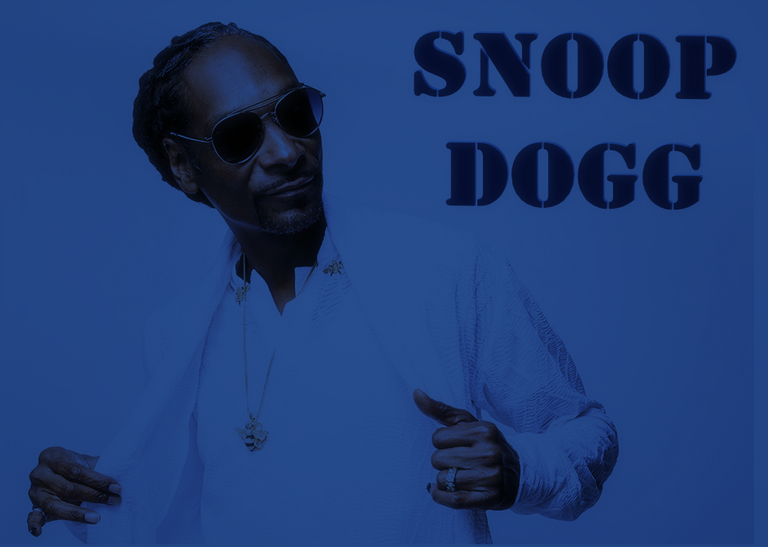 SNOOP DOGG
These days, Snoop's persona seems like nothing more than that of a whimsical stoner, a family man, and overall, appears rather harmless and approachable. However, his own criminal history and alleged gang ties paint a different picture. After graduating high school, Snoop was arrested several times for drug possession and spent time in prison. As his rap career began, he allegedly was involved in a shooting which left one individual dead. Subsequently he was charged with murder, then tried and acquitted for the crime in a highly publicized trial. He and his family members also have reported ties to the Crips street gang in Long Beach, California.****
****Upon further research, this information is conflicting, with some reports alleging that Snoop "paid his way" for the right to publicly state he's affiliated with the Crips and was never officially linked with any factions of the gang's network. Some insiders claim he never officially became a member or "put in work" to legitimately join any Crip set. Despite these allegations, the man Crip-Walks, keeps a "blue flag on his left side" (blue is the recognized Crip gang color), has been in prison, and was put on trial for murder. He has real life experience with crime, which is documented and factual. So, for the purposes of this list, he's classified as an actual gangster.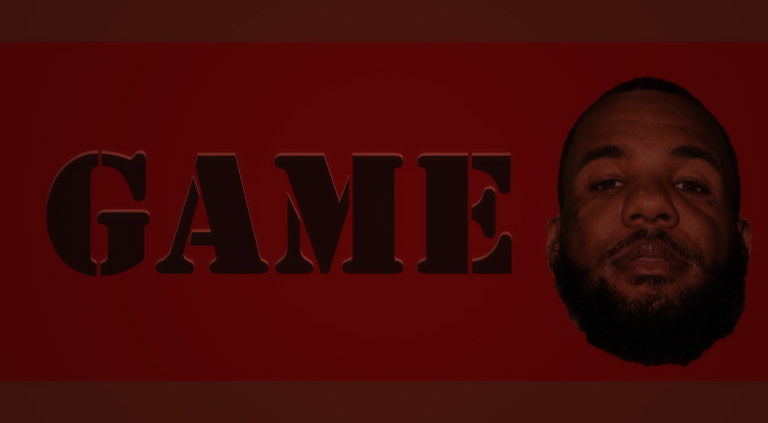 GAME
The Game was born to parents who both were members of the Crips street gang. He grew up in a primarily Crip-controlled neighborhood known as Santana Blocc, although he ended up becoming a member of the rival Bloods through his brother. In an October 2006 interview with MTV News, the Game described his family as "dysfunctional". His older half-brother, George Taylor, aka the rapper Big Fase 100, was a Cedar Block Piru Bloods leader in West Compton, California. In the early 2000s it is documented that Game was highly involved with drug trafficking and other gang related activities. His Bloods membership is not disputed.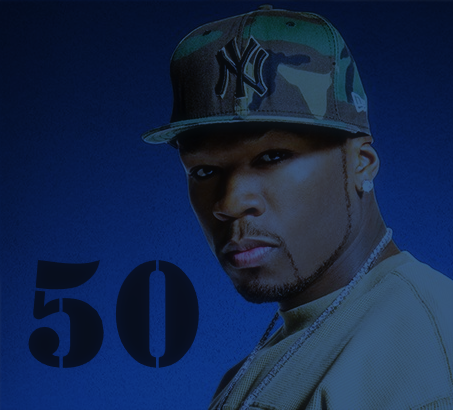 50 CENT
50 was raised by his mother who was a drug dealer. Early on in his life he followed in her footsteps and was arrested for selling four vials of cocaine to an undercover police officer. He was arrested again three weeks later, when police searched his home and found heroin, ten ounces of crack cocaine and a starting pistol. Although sentenced to three to nine years in prison, he ended up serving six months in a boot camp and earned his GED. 50 was also targeted for murder in 2000, over the lyrics written on one of his tracks. He was shot nine times, one bullet even went through his left cheek. The Teflon Don of G-Unit lived to ride another day. He has said he adopted the nickname "50 Cent" as a metaphor for change.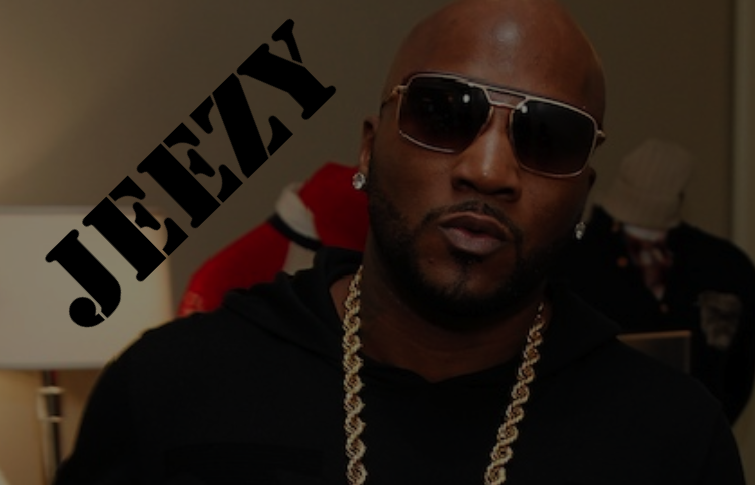 JEEZY
According to a Federal prosecutors witness testimony, Jeezy — whose nickname is the "Snowman" — was on the receiving end of multiple kilos of cocaine from the Black Mafia Family, a drug gang accused of moving hundreds of millions of dollars' worth of the drug across the country. While these allegations never produced actual charges against Jeezy, word on the street is, they are factual.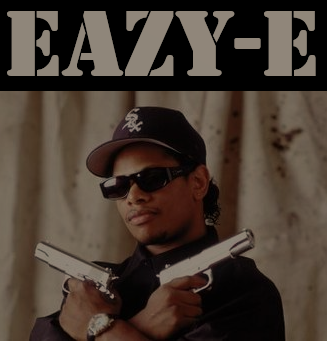 EAZY-E
Out of all the members of NWA, it should come as no surprise that the only individual with any real street credibility is The Godfather of gangster rap and group co-founder, Eazy-E. It is estimated that by the time Eazy-E was 22 he had already earned over a quarter million dollars selling drugs. Easy was for the most part, nonviolent, never joined a gang, and was smart enough to get out of the drug game and use the $250,000 he earned as a seed investment for establishing his label, Ruthless Records, and becoming a major player in gangster rap scene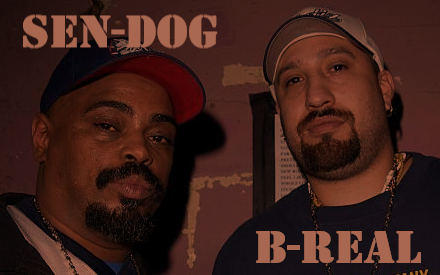 B-REAL & SEN DOG
(CYPRESS HILL)
True OG's of the rap game, Cypress Hill were linked with gang activity before some of the artists on this list were born. In the 1980s, before dropping out of High School, B-Real befriended future Cypress Hill members Sen Dog and Mellow Man Ace (who later left the group to go solo). Sen Dog was affiliated with a Bloods gang set known as Neighborhood Family, and later introduced B-Real to the set which he became an active member of. At the age of 17, B-Real was shot in a gang-related shooting with a hollow-point .22 caliber bullet, which punctured his lung.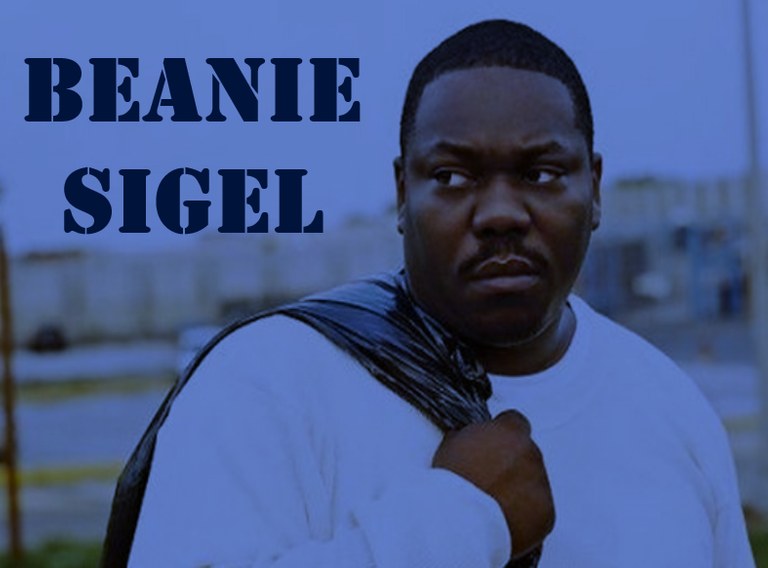 BEANIE SIGEL
A Philadelphia native, growing up in a world immersed with drugs and violent crime, it shouldn't seem too far-fetched that Beanie Sigel has the longest rap sheet out of any rapper on this list. The majority of the crimes he was charged with, occur well after his commercial rap career success. 2002, Sigel was arrested and charged with a federal weapons charge in West Philadelphia. He would later serve a year in federal prison.
Sigel was arrested in January 2003 after allegedly punching a 53-year-old man in the face, fracturing his eye socket. On July 3, 2003, Sigel turned himself in to Philadelphia police and was charged with attempted murder after allegedly firing six shots from a 9mm handgun at a club door, injuring two people. He was also charged with aggravated assault, simple assault and possession of a criminal instrument. His first trial ended in a hung jury. A second trial resulted in a not-guilty verdict.
In 2004, Sigel was convicted of federal weapons charges and sentenced to one year and one day in federal prison.
Sigel was shot multiple times during a robbery in Philadelphia on May 25, 2006. He was able to flee the scene and drive himself to a local hospital. This was one month after being released from prison after serving a brief stint for child support charges.
On August 15, 2009, Sigel was arrested on a drug possession charge while traveling to a concert in New Jersey. He was found in possession of nearly 50 grams (1.8 oz) of marijuana in his vehicle.
Sigel was charged in 2010 with three counts of failing to file tax returns on income of over $1 million between 2003–2005. He pled guilty to the charges and was sentenced to 25 months in prison.
On August 29, 2012, two weeks before reporting to prison, Sigel was arrested again in Philadelphia on drug, weapons, and conspiracy charges after being pulled over by police. Officers found a fully loaded .38-caliber Smith & Wesson handgun inside the vehicle, as well as $4,500 in cash, an unlabeled bottle of codeine cough syrup, and various pills. Sigel began his 24-month sentence for failing to file tax returns at the Federal Detention Center, Philadelphia on September 12, 2012.. Additionally, he was sentenced six to 23 months in county jail for illegal possession of prescription drugs, to be served concurrently with his federal sentence.
On August 14, 2014, Sigel was released from Federal Correctional Institution, Schuylkill and was reported to be serving out the rest of his sentence in a halfway house in Philadelphia. Sigel was wounded in a drive-by shooting outside his Pleasantville, New Jersey home on December 5, 2014. He was rushed to the hospital where he had a lung removed due to complications during surgery.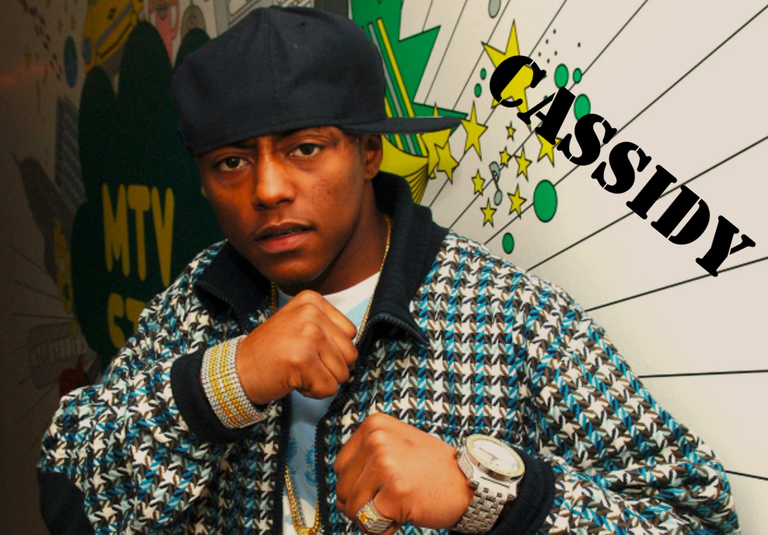 CASSIDY
Another Philadelphia native, another assortment of criminal charges, and jail time. Cassidy is also another rapper whose crimes were committed after his launch into stardom. In 2005 three men, including Cassidy, armed with pistols and an AK-47 assault rifle, fired on three unarmed men during an argument that occurred in the West Oak Lane neighborhood in Northwest Philadelphia. Murder, attempted murder, aggravated assault and reckless endangerment. At the height of his career, the Philly rapper was accused of a fatal shooting that left one man dead and wounded two others. After plea bargains were agreed upon with the prosecution and the smoke cleared, Cassidy was convicted of involuntary manslaughter, aggravated assault, and possession of an instrument of crime. He was released from a Pennsylvania prison in 2006.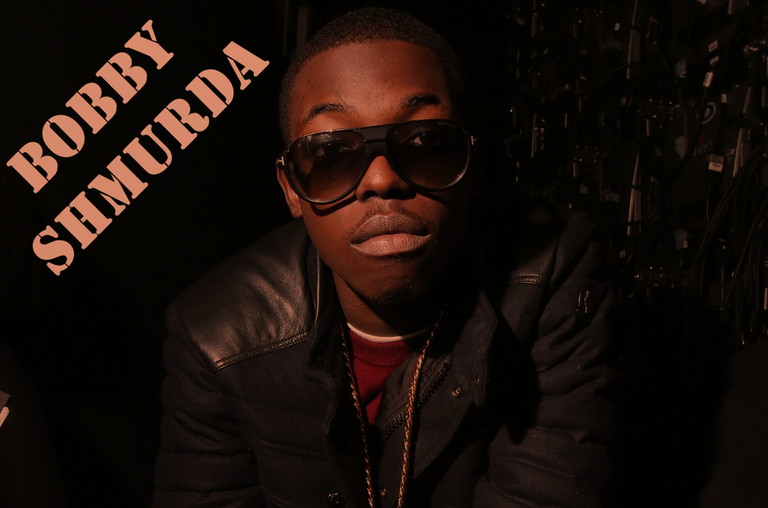 BOBBY SHMURDA
Bobby Shmurda blew up on the scene in 2014 with his single "Hot N***a", the video as of 12/1/2020 has over 650,000,000 views on Youtube. This track hit #6 on Billboard's Hot 100, Shmurda, only 20 years old at the time, immediately received a record deal with the major label Epic. Then comes the avalanche.
In the summer of 2014, Shmurda was arrested and charged with felony criminal possession of a weapon. Police claim they saw him flashing the gun in an apartment and when they went to investigate, he tried to hide it under a couch. He was set free on $10,000 bail. Then, at the end of 2014, police arrested Shmurda and 14 others, including his brother Javese and his fellow GS9 label-mate Rowdy Rebel. Police charged Shmurda with conspiracy to commit murder, reckless endangerment, and drug and gun possession. Shmurda pleaded guilty and was held on $2 million bail. Police said they had been investigating the gang for murder and shooting indiscriminately at crowds in public places long before Shmurda rose to fame. Police said Shmurda was "the driving force" in a gang also known as GS9 (standing for "Grimey Shooters," "Gun Squad" or "G Stone Crips."),the name of his label, as they dealt crack and waged deadly battles with rival gangs for territory. He faced a maximum sentence of 8–25 years.
Head of the NYPD unit that made the arrests says that Shmurda's songs and videos were "almost like a real-life document of what they were doing on the street."In his song "Hot N***a", Shmurda rapped that "I been selling crack since like the fifth grade" because "Jaja taught me"; Shmurda also rapped about his crew's past and future murders.
In 2015 the rapper and his girlfriend were caught by officials having smuggled a knife into Rikers Island jail. The two were both charged with two counts of promoting contraband, in addition to one count of criminal possession of a weapon in the fourth degree, which could result in an additional seven-year sentence. Shmurda appeared in the Bronx Supreme Court to face his charges of prison contraband plus 25 years for his previous charge in late 2014. He and his ex-girlfriend pleaded not guilty to the contraband charge, but Shmurda was still facing a maximum sentence of 25 years for the drug and gun charges. Also during his jail time, Shmurda was involved in a suspected Bloods vs. Crips related fight.
Because of numerous infractions while incarcerated, earlier this year, Shmurda was denied parole which would have released him from prison mid December 2020. He instead has to serve out his full sentence and will not be released until December of 2021.
UPDATE: It would appear Bobby Shmurda, was able to secure an early release after all, my girlfriend just pointed this out to me. Story from last week: https://www.tmz.com/2021/02/23/bobby-shmurda-released-from-prison-early/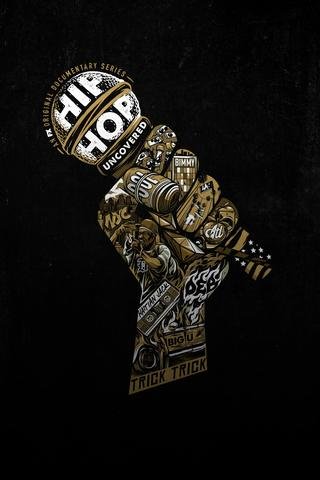 Thug life is not quite as glamorous as many young up and coming stars might think. It sounds like the artists on this list who were fortunate enough to put thug-life in their rearview, were able to move on and have successful careers. As for those who can't seem to escape the street, it looks as though maybe they never will, for the most likely reason, they do not want to. They live and die by the G-Code.
---
Posted via weedcash.network