Good morning fellow weed nerds! I wanted to get on hive and give an update on my grow. We are in day 43 of flower. 🌼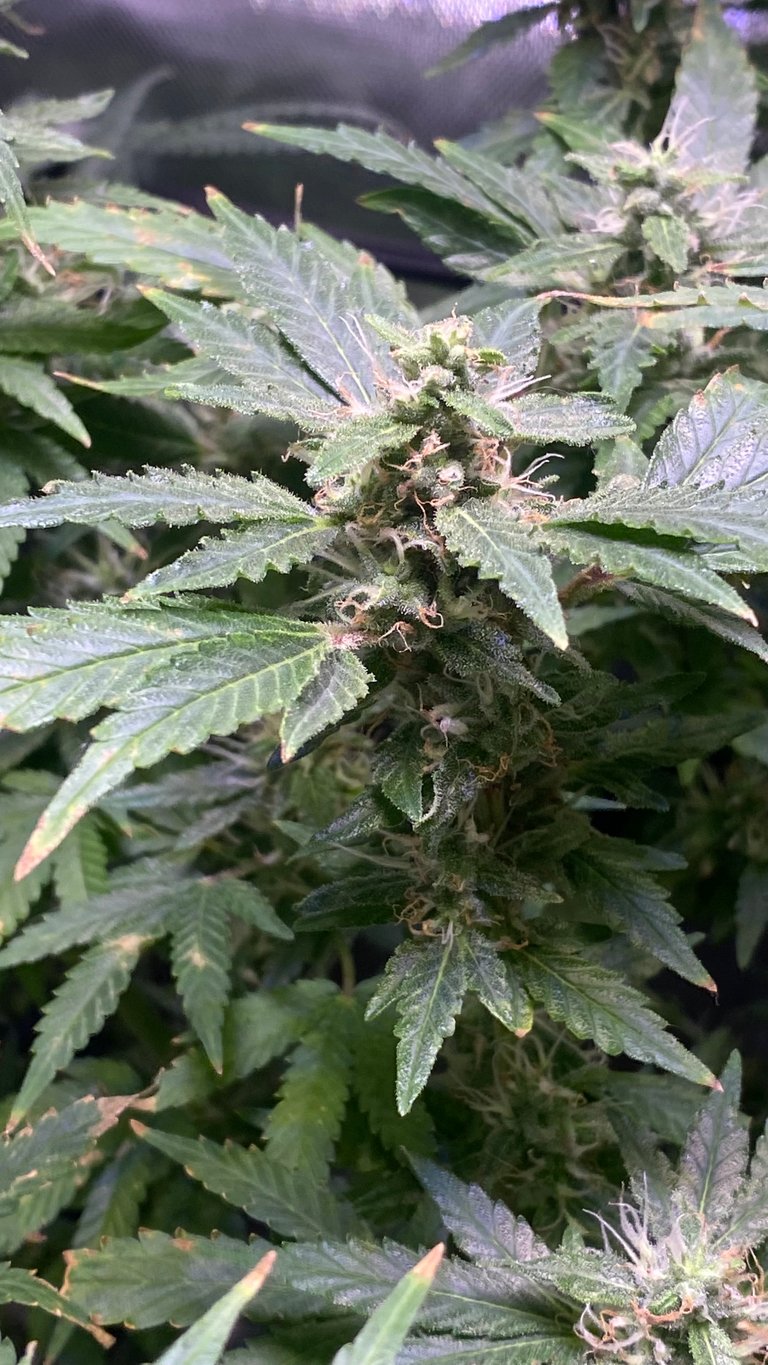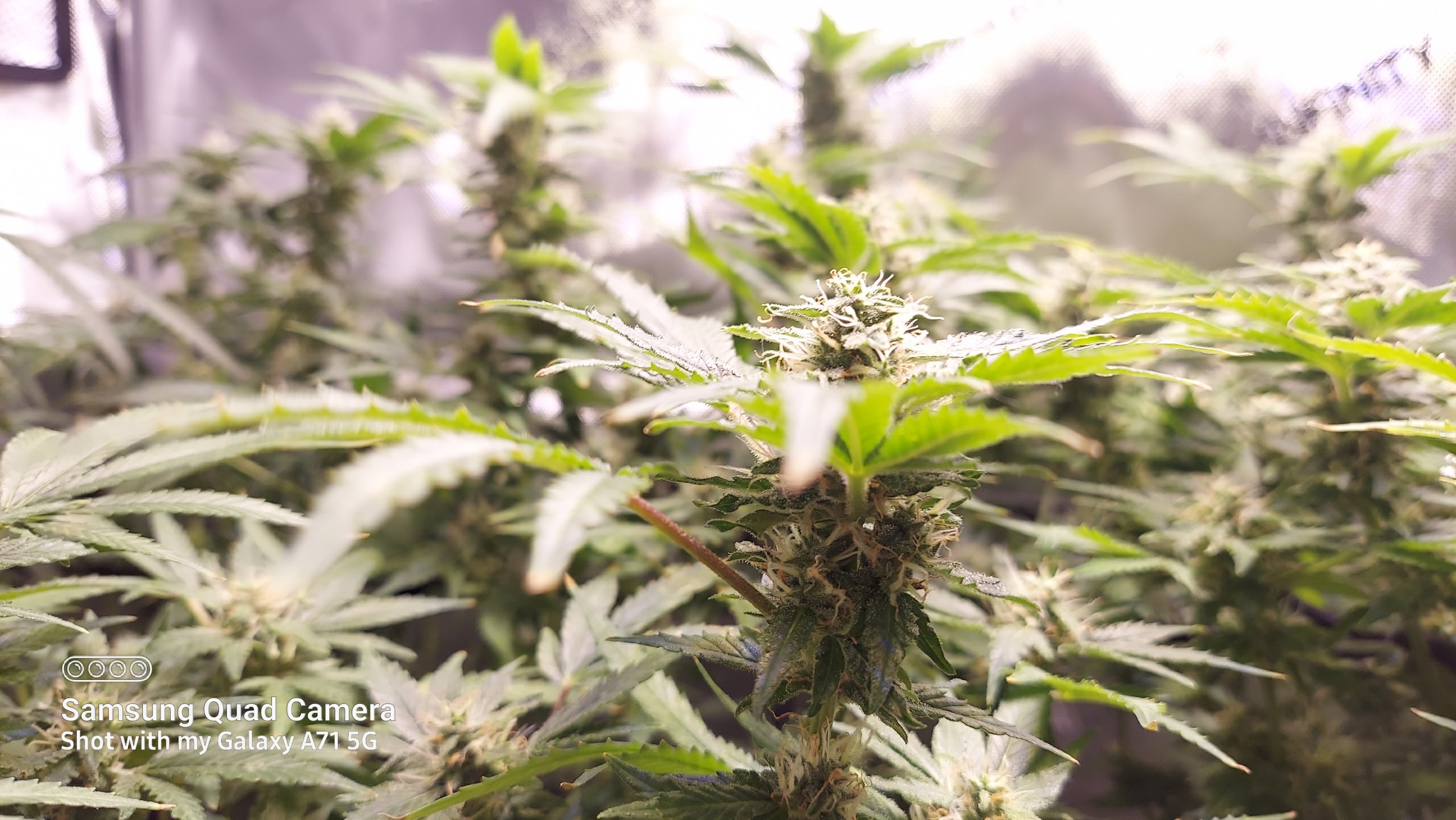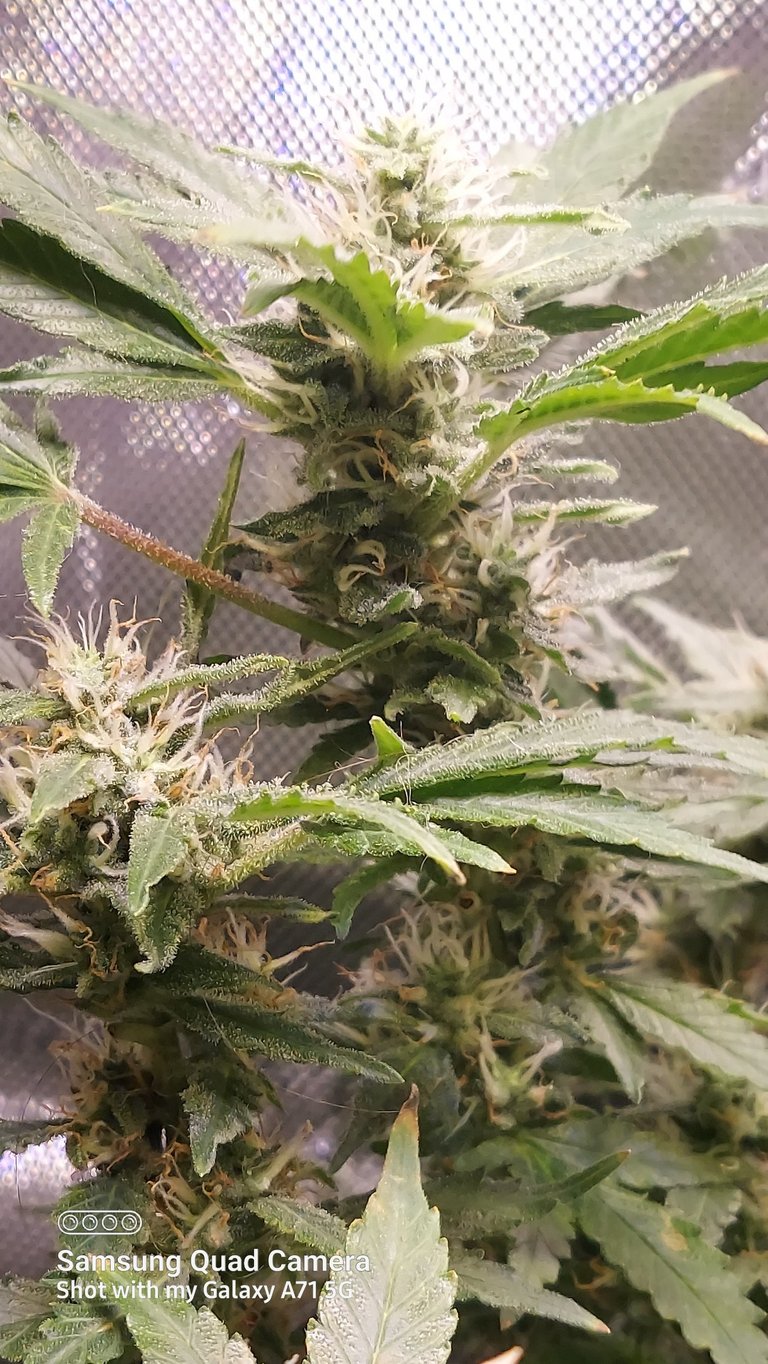 I must say that I'm super excited. I did get some nutrient burn. It shows on the tip of the leaves they are slightly brown. Well at least that's what I think it is.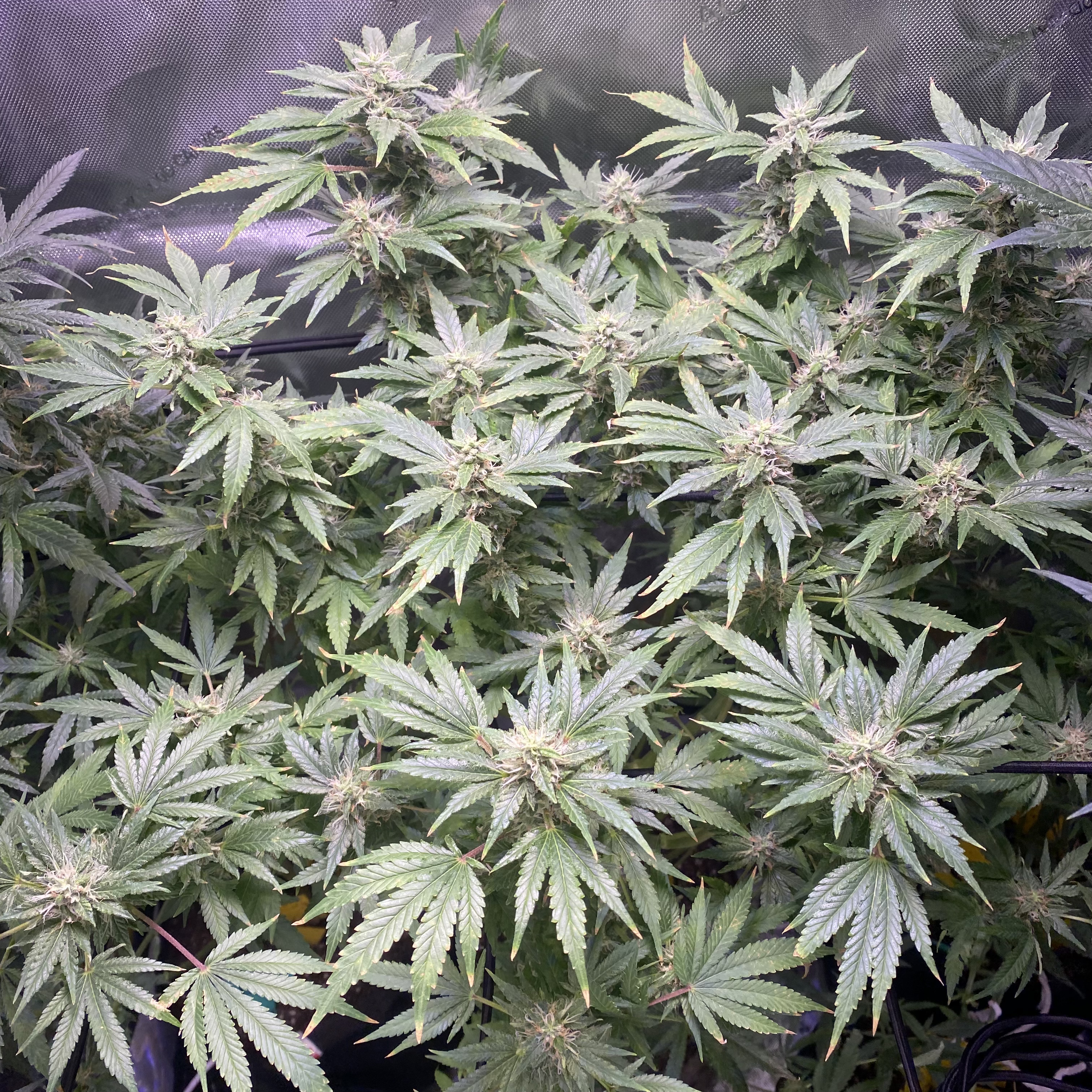 I have about another 20 days or so in this grow left. I may let them run a little longer, I'm not sure,depends on how they are looking by then. I was having some trouble with controlling the humidity levels in the tent last week. Since then, I purchased a different humidifier, a pint size one. Thanks
@canna-curate
for the tip😁. My humidity levels are now constant at 60°.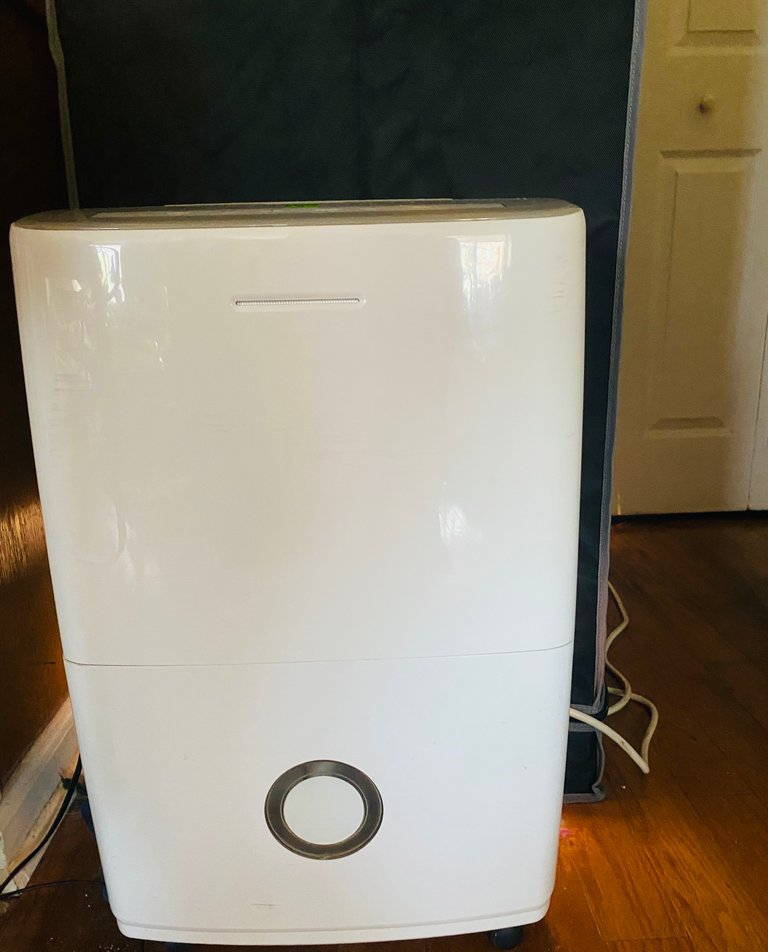 I don't have enough room in the tent for it because I have four pots going. However, I placed it on the outside and it seems to be working perfect! I'll check back in a few days with another update!
Thanks for reading. Follow @adeleflawless for more.