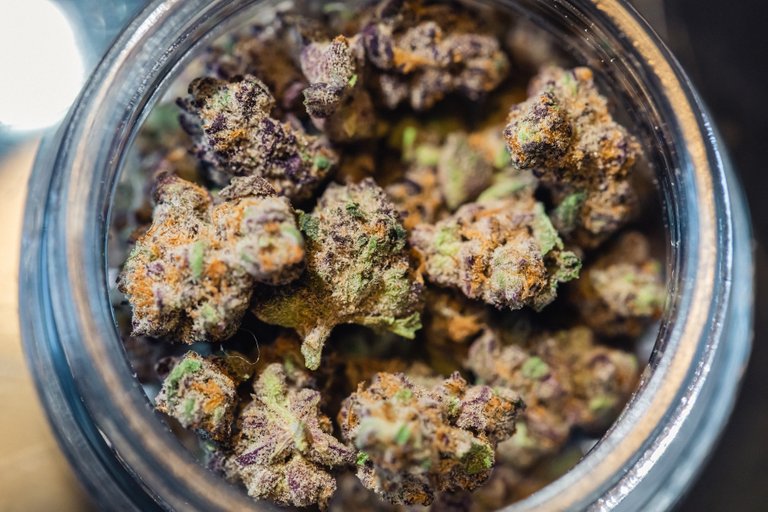 Photo by me
Let's Try Something New

So I have never done a strain review before, but I think it would be fun to try and get into the habit of it. Especially since it will give me a reason to branch out from my normal strains that I have been using and try some new ones.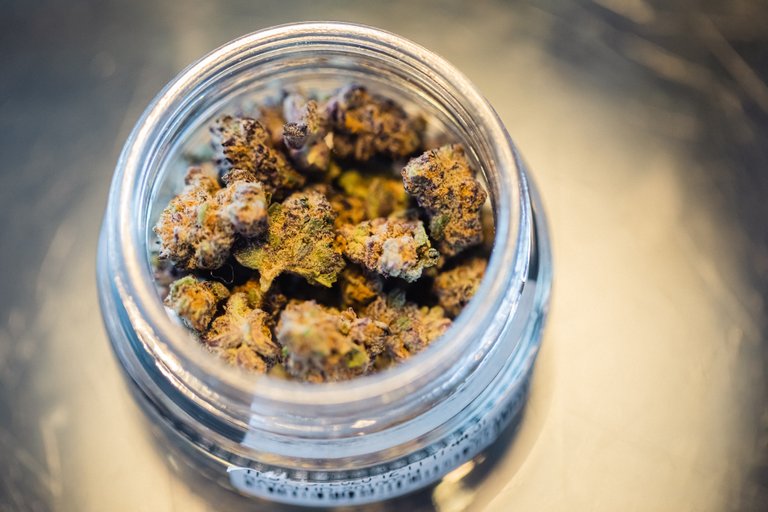 Photo by me
Sundae Driver is a sativa dominant hybrid strain that was created by crossing Fruity Pebbles OG and Grape Pie. It has a really awesome piney smell to it. I bought a third of an ounce today from the dispensary and I am using a bit of it to make some cannabis infused coconut oil and I am decarbing it right now so my house smells amazing.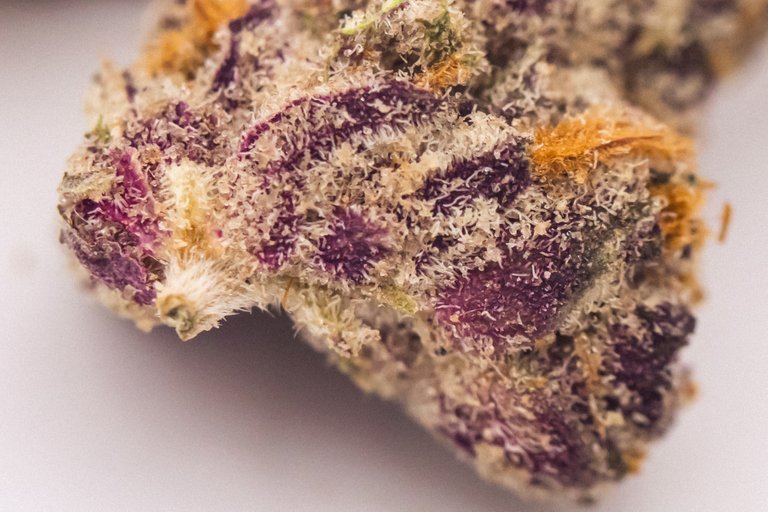 Photo by me
I really like the different purples and oranges on this as well. It is a really colorful strain. As you can see, there are a ton of sticky trichomes on it. The flower that I have purchased from my medical dispensary have been really dry though, so the buds don't have the nice sticky texture on them.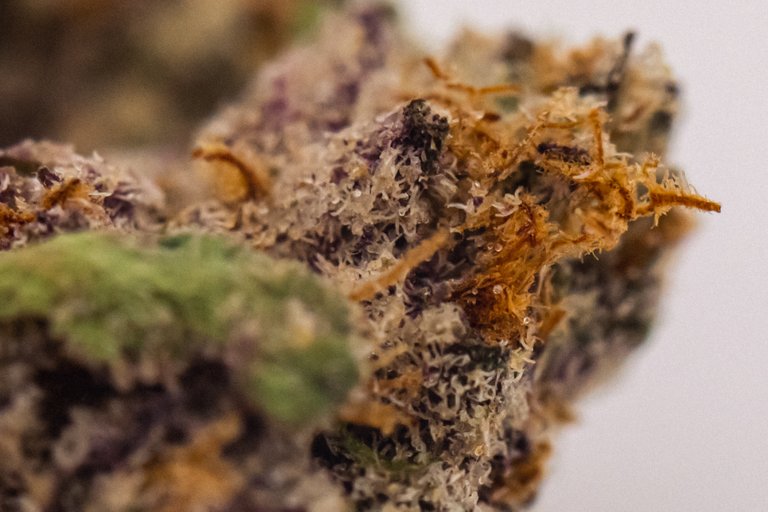 Photo by me
Before I started getting everything ready to make the cannabis oil, I loaded up my bowl and gave this thing a try. One thing I noticed was the flavor was really nice. It wasn't really smokey at all, which was nice because that is the one thing I hate about using fire on my cannabis. I normally use a desktop vaporizer or have edibles, so finding a strain that tastes good with fire is pretty nice.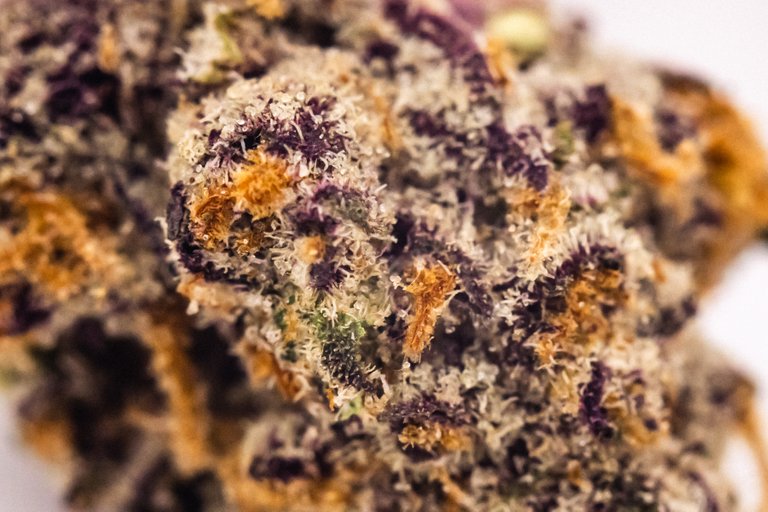 Photo by me
It has a nice energetic high that isn't overpowering, so I feel like I can still function normally, but not be so stressed out with everything. This is a good strain for being able to focus and get things done, which is nice because some of the indica strains I have used turn me into a vegetable on the couch. Those stronger indicas are my go to sleep time strain, which Sundae Driver so far does not seem like a good one for bed time.
I have read that this strain does make you tired a few hours in, which could be nice for an afternoon smoke. Overall, I like this strain and it will definitely be one that I buy again or try and get some seeds and grow some myself. I am looking forward to seeing what kind of treats I can make with the oil.