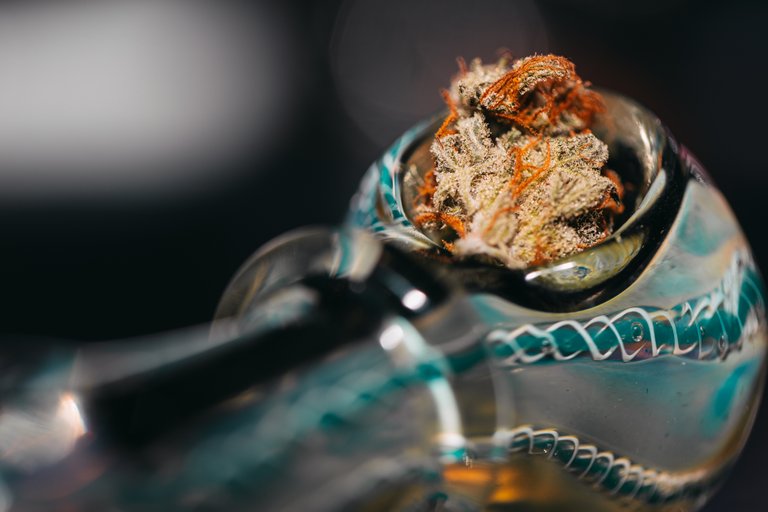 Photo by me
Homegrown

There is something magical about growing your own cannabis and then being able to smoke what you have grown yourself. It is nice knowing exactly how it was grown and what kind of nutrients were used.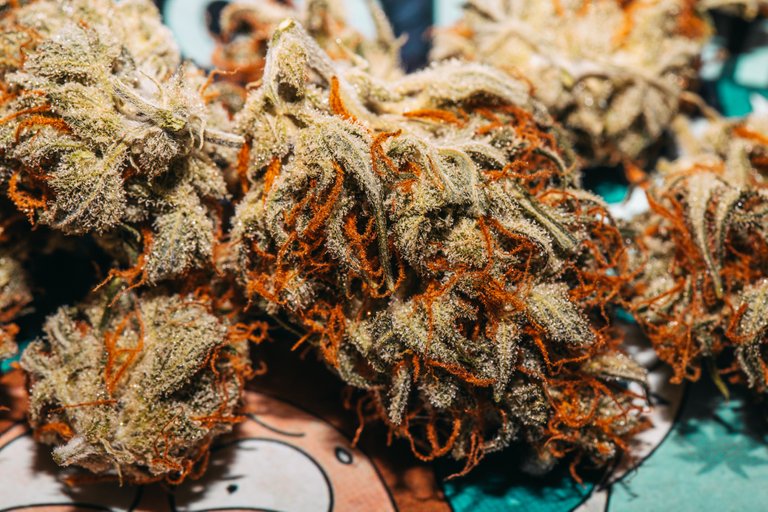 Photo by me
It has been a little over a week since I harvested my first Northern Lights plant and I have been drying and curing it since. So far the curing process has been going good and I have been burping my jars every 8 hours or so.
Every time that I open the lids on the jars, I am greeted by an amazing smell. When I first started drying and curing, the smell was sort of like fresh cucumbers, but now there is a slight sugary and sweet smell. It is also a super fresh smell that I have not gotten with any of the cannabis I have purchased from dispensaries.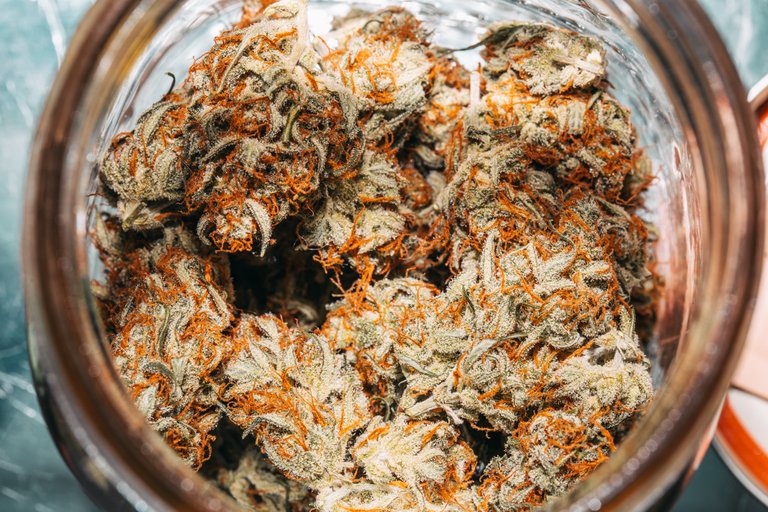 Photo by me
I love the colors on this strain. The orange hairs are a really cool contrast to the greens in the leaves and they really stand out against the frosty trichomes.
Photo by me
So, how does it taste? Well right now it is still pretty early and the terpenes are still being released and will continue during the curing process. So right now the taste isn't the greatest that I have ever had. Smoking from a bong will give a far better taste and the smoke isn't as harsh. I am hoping that the taste will continue to improve over the next few weeks.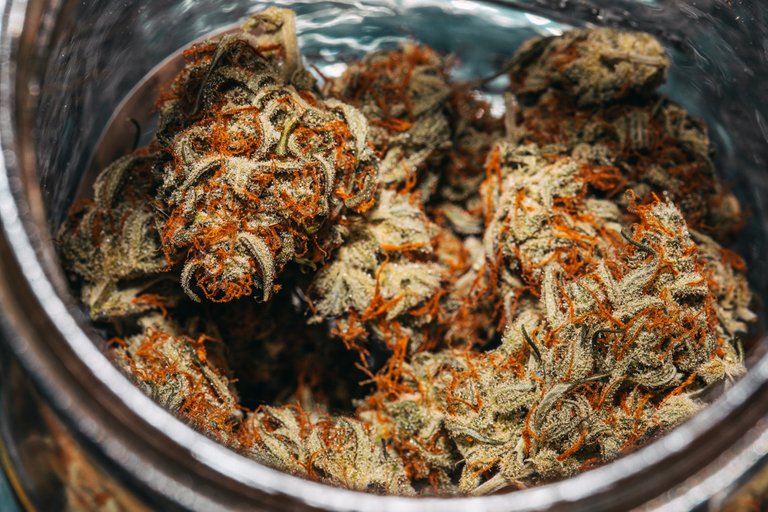 Photo by me
I have several jars full of these buds and I will be curing them for different amounts of time to see the difference in effects. Speaking of effects... This is an amazing strain. It has the ability to melt away body pain, leaving you pleasantly relaxed.
One thing I love about this strain is that there really isn't a strong head high. So don't expect racing thoughts or any of that with NL. If you suffer from ADHD, this would be a perfect strain for calming your mind and letting you wind down after a long day. This is a heavy indica strain, so don't expect to go out and get a ton of stuff accomplished after smoking because it melts you to the couch and will leave you content on just relaxing there for a while.
Overall, I really love this strain and I am sure it will become a stable in my collection. It has a lot of medicinal benefits without leaving your head too far up in the clouds.