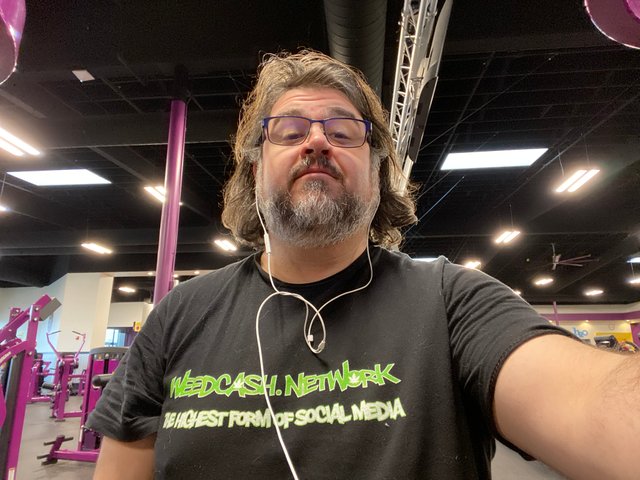 Wasn't feeling it this morning, but went in and out in the workout anyway! Hit me some gorilla glue before and after for motivation and recovery. Cannabis is awesome for recovery and it helps me get my mind just put into its own zone with some tunes and lets me get in there and get it done.
Sporting the weedcash shirt today. I get looks, but everyone seems scared to communicate with each other anymore, lol. So I'll just keep rocking it where ever I go. Trying to get some shops to at least set up accounts but it's like trying to teach grandma email, lol.
Anyway, hope everyone had a great day!
Be cool be real and abide!



7889

Gym,Walking,Weight Lifting