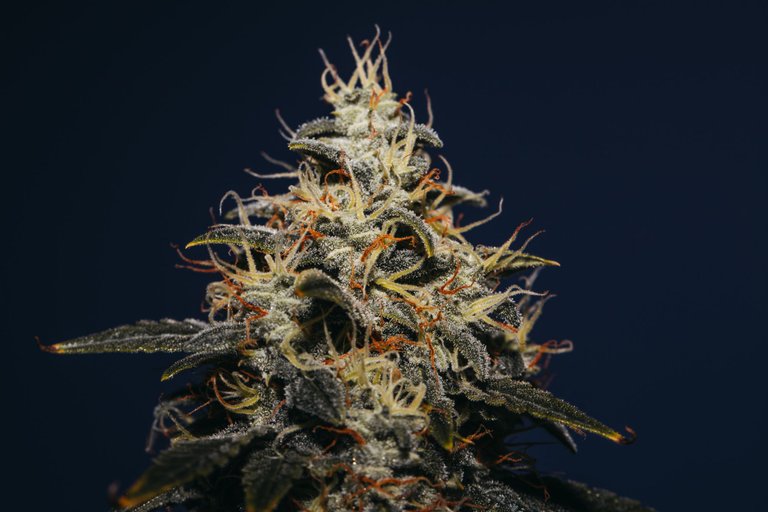 Photo by me
Frosty

I went in and checked on the bubble gum that is nearing harvest time and it is getting super fat. I have been testing out ways to fatten up my buds and cut a bunch of the branches off a few days ago when I wanted to get some of the milky trichomes.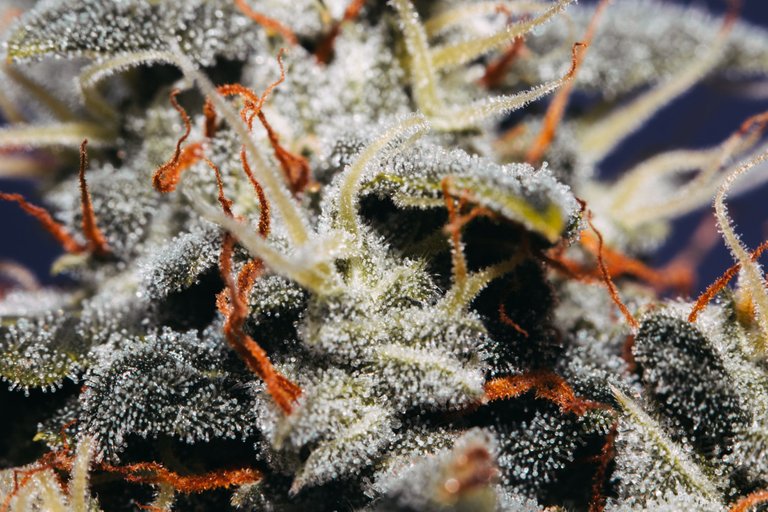 Photo by me
At first, I cut off like 4 branches and after I dried them and trimmed the buds, it was just a bit over 28 grams. They need to dry a bit more before I cure them, so when they are done, I am sure they will lose a bit more weight, but just under an ounce of buds that I harvest for testing purposes is pretty good in my opinion.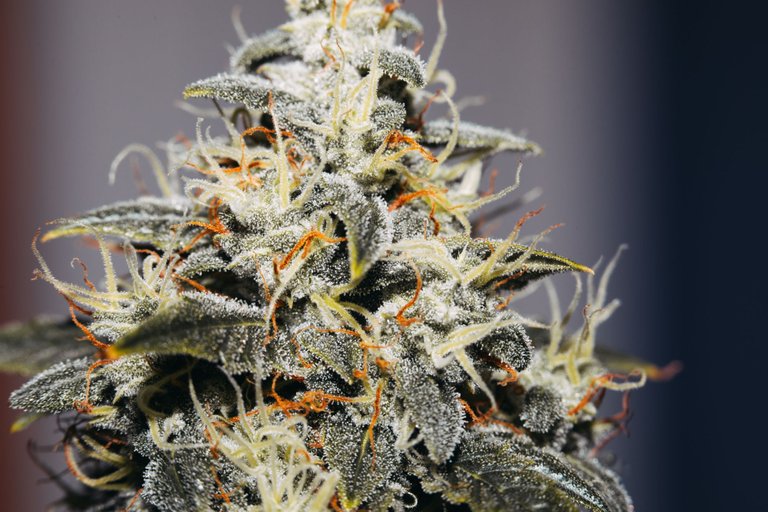 Photo by me
When I went in to get some pictures of the trichomes tonight, I was expecting to have a lot more amber colored trichomes, but when I looked at the pictures, it was just a ton of milky trichomes. The buds have way more trichomes now than they did before, which is good because they will continue to fatten up while I wait for the CBN rich amber trichomes.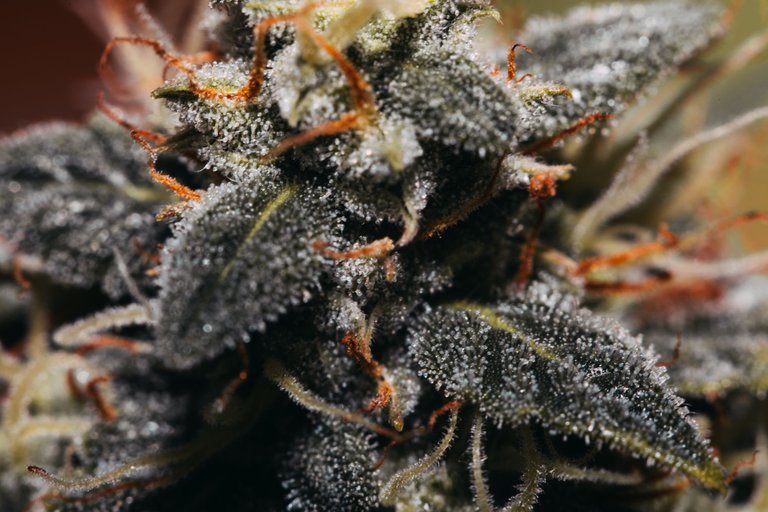 Photo by me
Since these buds have done so awesome fattening up with less branches, I cut a bunch of branches off the plants that have just started flowering. I have one plant with like 5 branches total and the others have around 8. One of them is already making some fat little buds, so I am excited to see how well this one does over the next few weeks.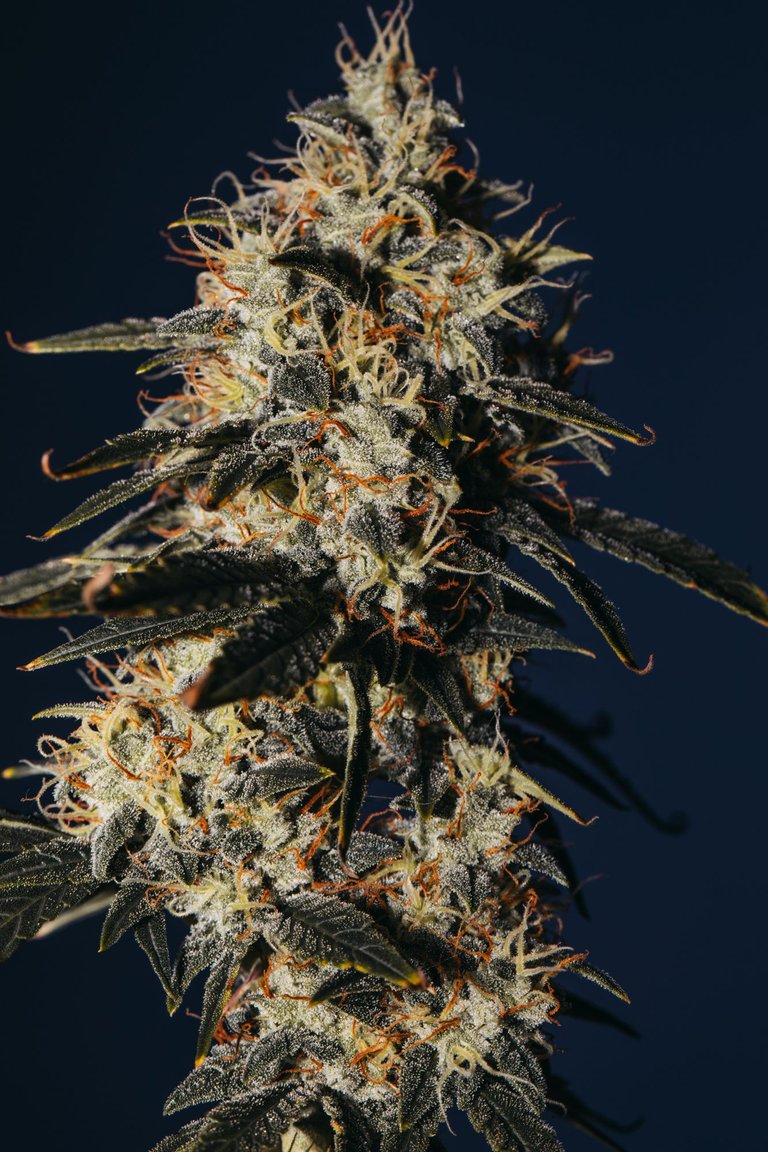 Photo by me
This is the main cola of my bubble gum. It is doing a lot better than it was a couple weeks ago before I transplanted it to the bigger pot. None of the other plants are showing any sort of deficiency or health problems because I was able to get them transplanted earlier, which is good because they should produce some super fat buds.
I think some time in the next week, this lady will be ready for harvest. I am thinking I will get around 2 more ounces from the plant by the time it is done.
Accidently posted to the wrong photography community.