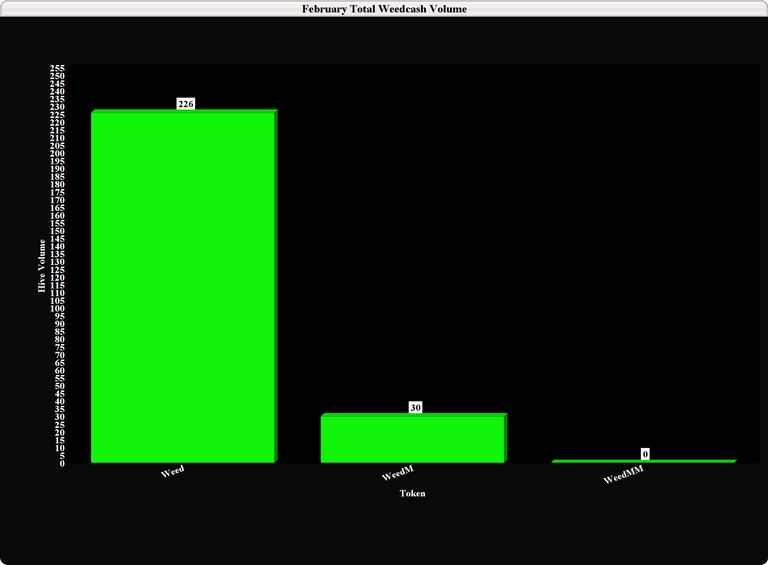 Weedcash is one of the many hive tokens that are built on the hive-engine "side-chain". Weedcash is the first hive-engine token scot bot token.

Hive-Engine
Token Name
WeedCash
Supply (Circulating / Total / Max)
42.418 M / 42.418 M / 420 M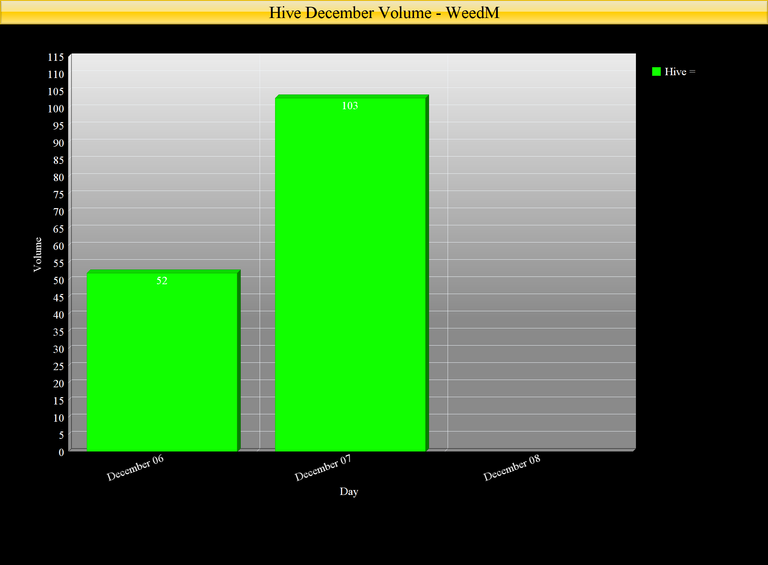 | Date | hive | USD | Volume |
| --- | --- | --- | --- |
| February 08 | Low- 0.161High- 0.161000 | $0.027 | 218 Hive |
The volume for weedcash was over 200 hive again today. It may not seem like a lot but the community is still small(so make sure to go join) so most that are earning are staking still. The price in USD has been going up and with hive still super cheap at under 1$, I think it is a great time to buy-in.
You can earn weedcash quite easy by posting your cannabis content
| Date | hive | USD |
| --- | --- | --- |
| February 08 | 226 hive | 38.37 |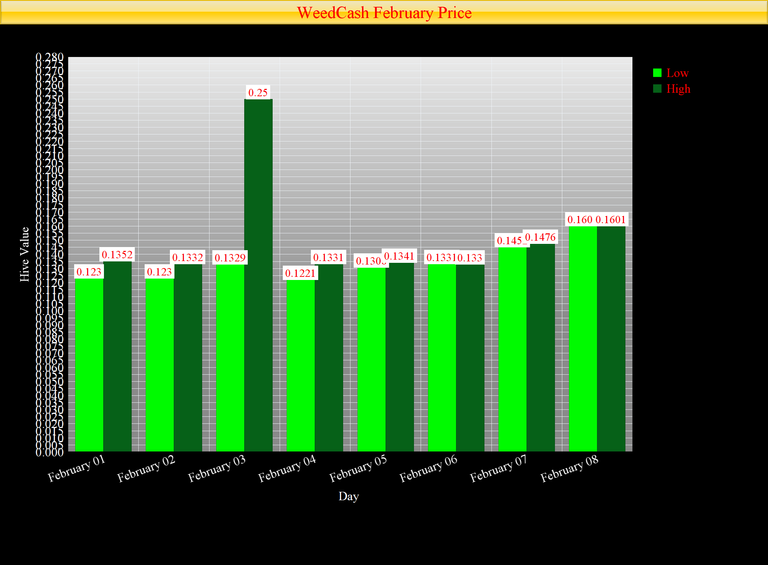 Guess the price
Yesterday we had a few more people join the contest, I am thinking I maybe change it up to add two contest into this one post to get some more interaction so stay followed for that to come later this week.
The winner from the predicting weedcash price was no one, the 100 delegations will roll over to the next contest today. If no one gets it today it will reset to 100 and be given to the closest person.
PREDICTING Weedcash PRICE
0.16100 hive
This contest will be running daily with the weedcash price update. You can earn some delegation for a week and the delegation will go up as I can stake more weedcash.
Predict the price of weedcash for the end of the 8th of February That is 24 hours from the end of this post.
Ends 24 after this post is made.
The prize for this is 100 weedcash delegation for 1 week.
Posted Using LeoFinance Beta