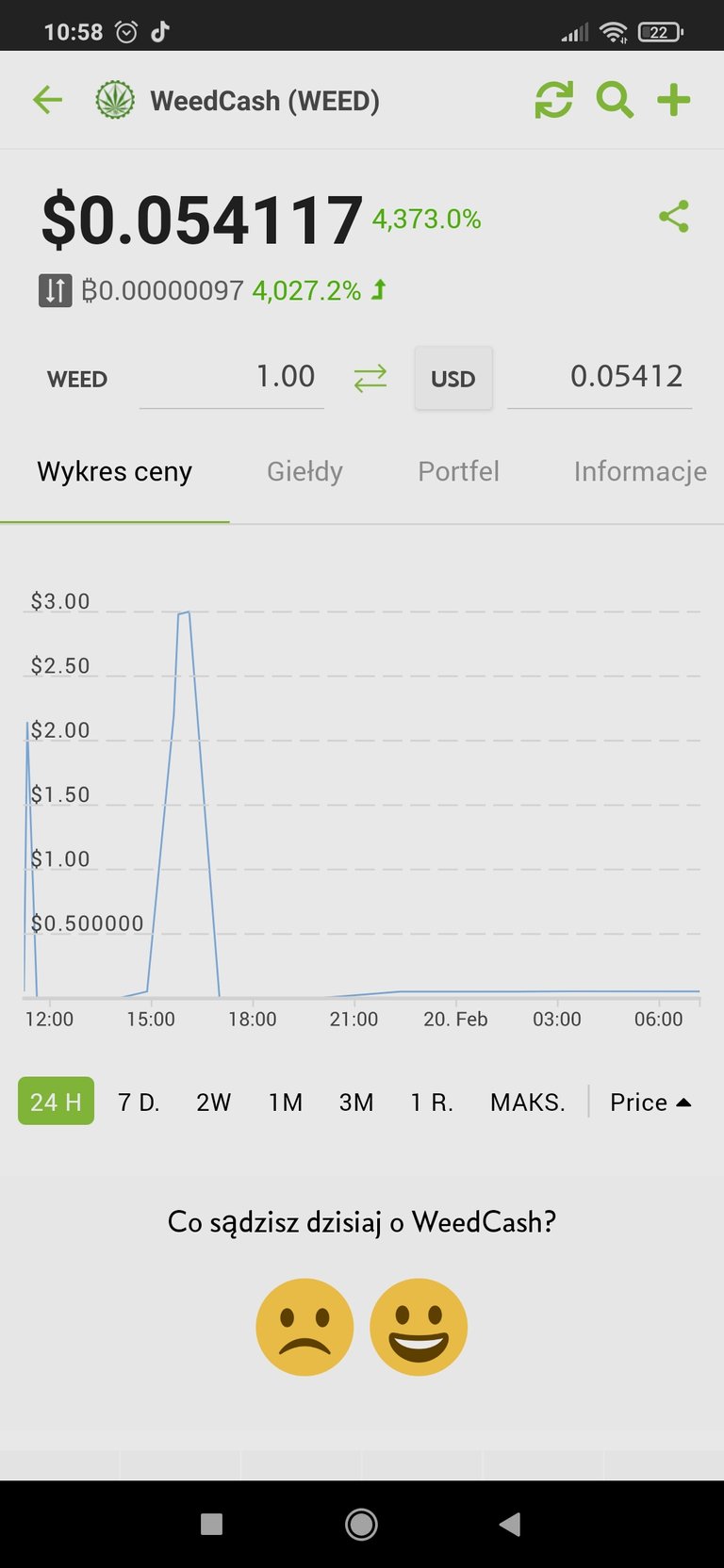 I just went to market to look at prices of crypto and wow. About 2 hours weedcash was about 3$?
Nice, I am curious who is that smoker haha.
Shame I don't smoke weed, probably then I will write more posts there now I have like 3? I bought cbd one time, I think this is good but no need right now. I choose gym 🏋🚴💪.
I am curious what will happen next to weedcash? Another pump? Or maybe price will going g higher and higher? Hmmm...
Posted Using LeoFinance Beta