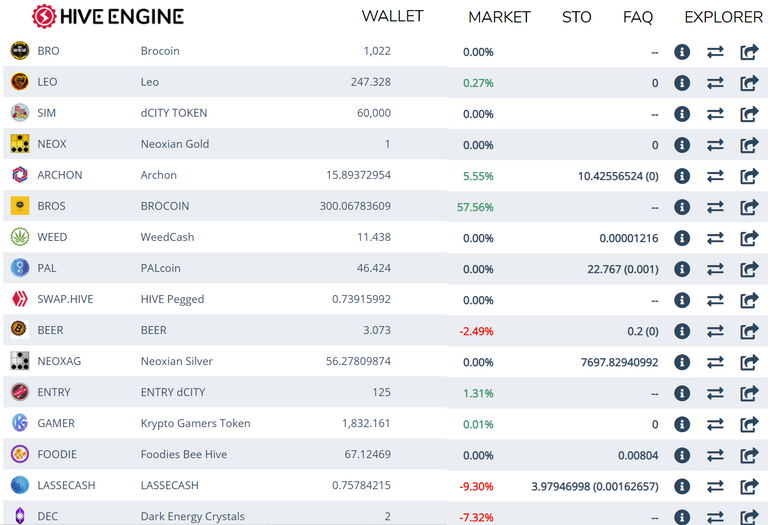 The nice bull-run in Bitcoin didn't effect our most favorite alt-coin; Hive.
Ok, that's not terribly accurate: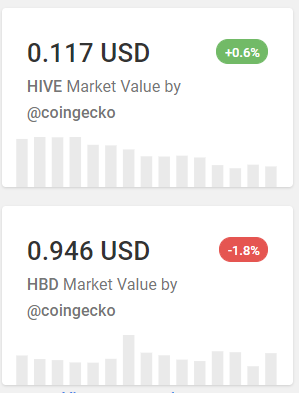 Just got a message from @raymondspeaks our Master BRO. BRO divs (dividends)are changing!
We will no longer receive any hive as a dividend. It will happen automatically now and without any intervention. From now on BRO holders (those holding BRO TOKENS) will get a 70/30 split of what is in @BROFUND. That means 70% of whatever we mint daily will be going to our pockets. 30% will go to @Brofundholdings to reinvest in other things.
The tokens we will receive daily are:
SIM
LEO
STEM
WEED
PAL
NEOXAG
ARCHON
BEE
BLURT
(your blurt dividends will be sent periodically once I find a way to effectively cash out regularly)
Start process at 00:00 GMT which is in at 14 1/2 hours from now.
The Tribe Token / Layer 2 Hive hasn't felt as much of the hit. In fact tokens such as LEO are trading well above the price of Hive.

So this is in actuality a positive post, and a promotional one! Get those Divs and Buy some BRO tokens (currently online 5 Hive each). They will spread out into some pretty important tokens that work on-top of HIVE. Resistance is futile!
Posted Using LeoFinance Beta