How is the afternoon friends? I tell them that a day ago I went to the forest to smoke a marijuana cigarette while I was thinking about certain things that I want for my life, I needed to go out for a while to clear my mind, relax and think well.
While I was walking into the forest near my house, I found several mushrooms that after investigating I found that they can be hallucinogenic.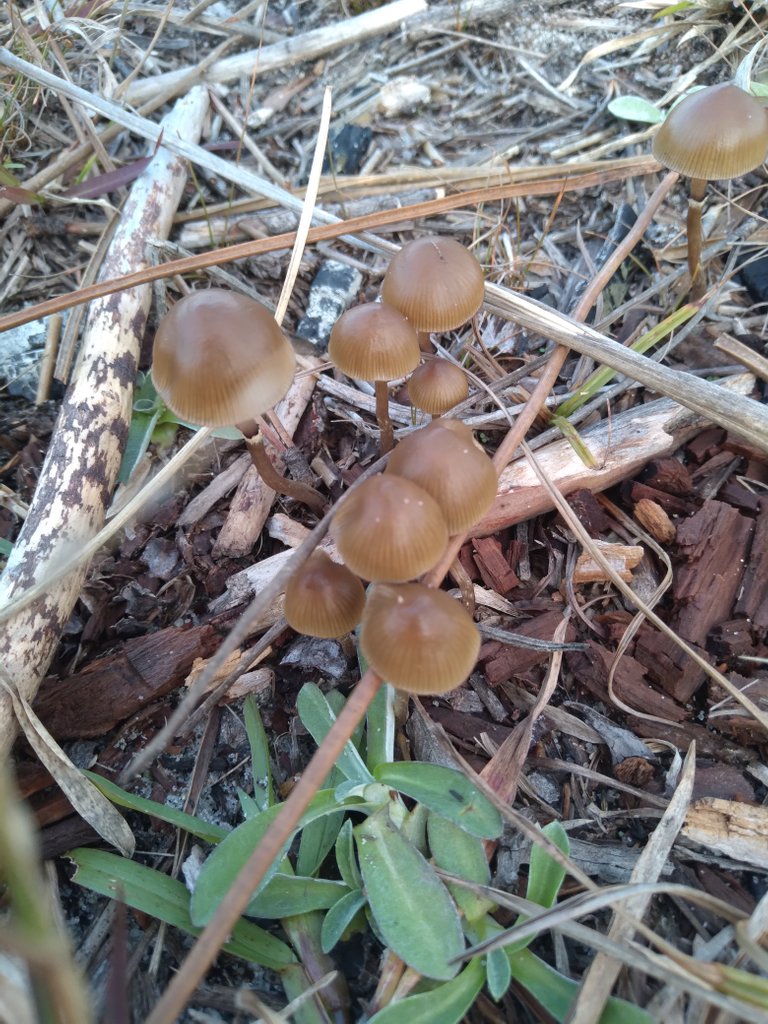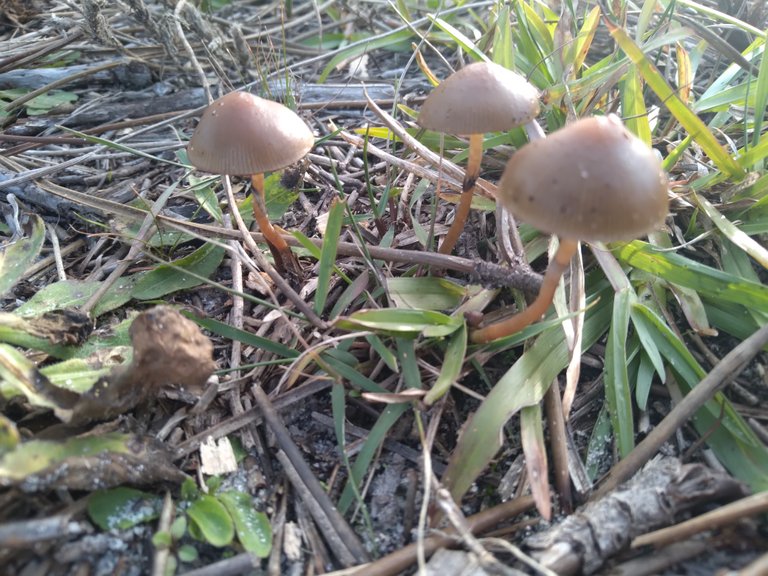 I did not hesitate to take my Samsung A01 cell phone from my bag and start taking photos of them, it is that mushrooms are such a beautiful and infinite world, known and unknown at the same time since one mushroom can be similar to another ... but if not you carry out toxicity tests, it is not advisable to consume them, unless they are very well recognizable.
Here in Uruguay it happens with the Eucalyptus mushroom, for example, which is ocher-golden in color and has specific characteristics. I recently left you a recipe for canned kefir vinegar mushrooms, I leave the link here in case you want to read it.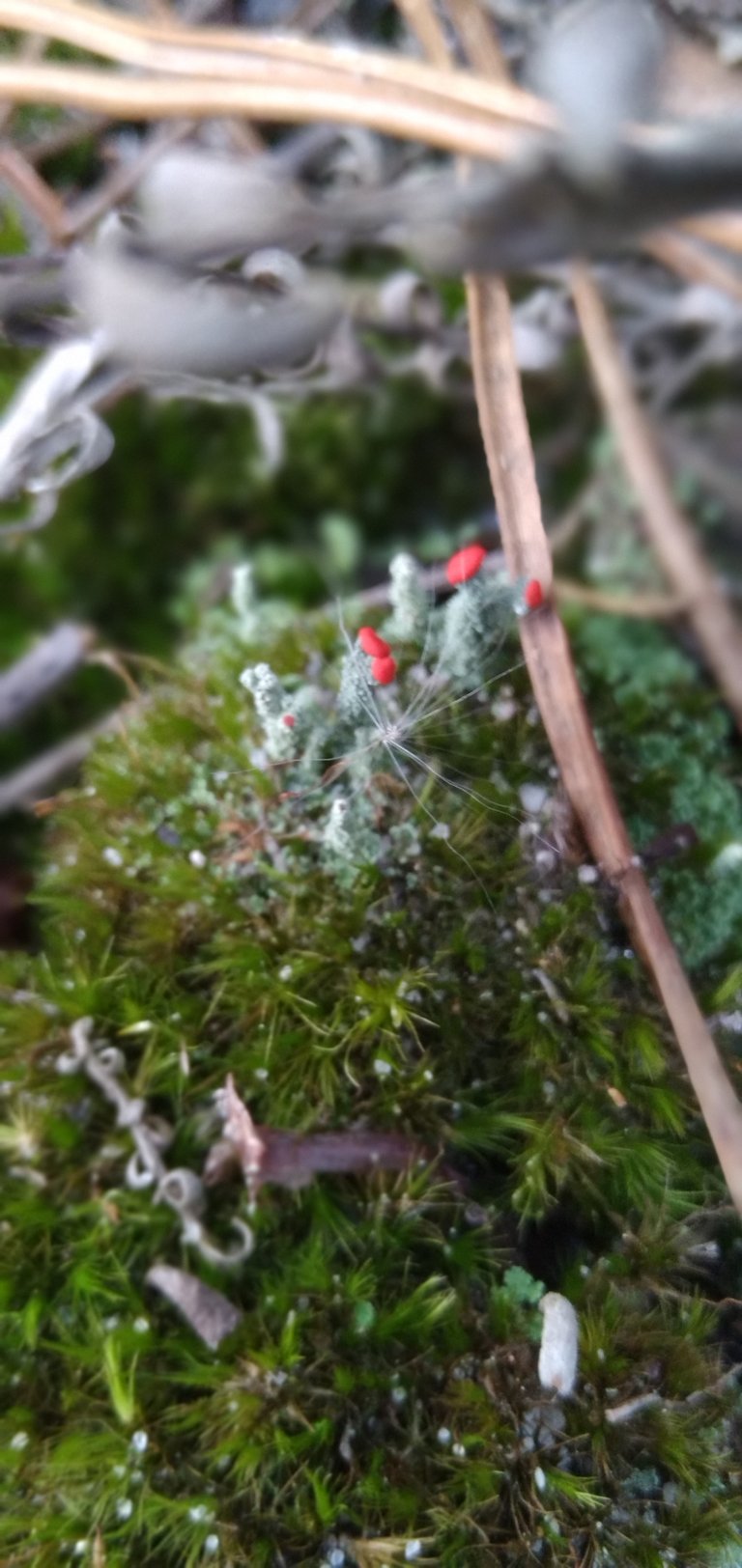 I am a lover of macro photos. Everything small catches my attention, I long for a camera with a good macro for this type of capture !! Look what those red-tipped mushrooms are, they are very small! I discovered them because they were next to the other yellow mushroom that was the size of a pin and I think it is also from the hallucinogen family. Imagine the dimensions of the others.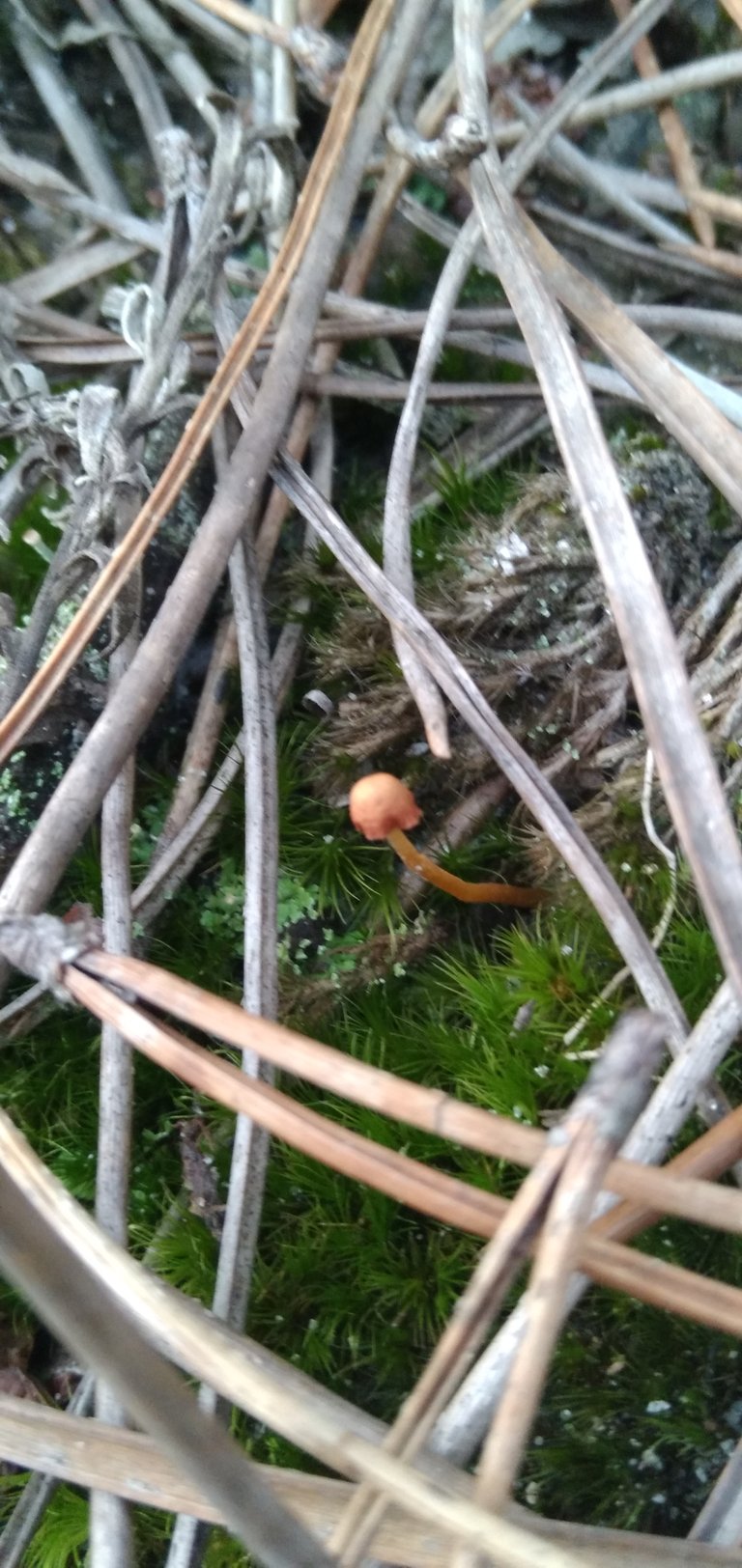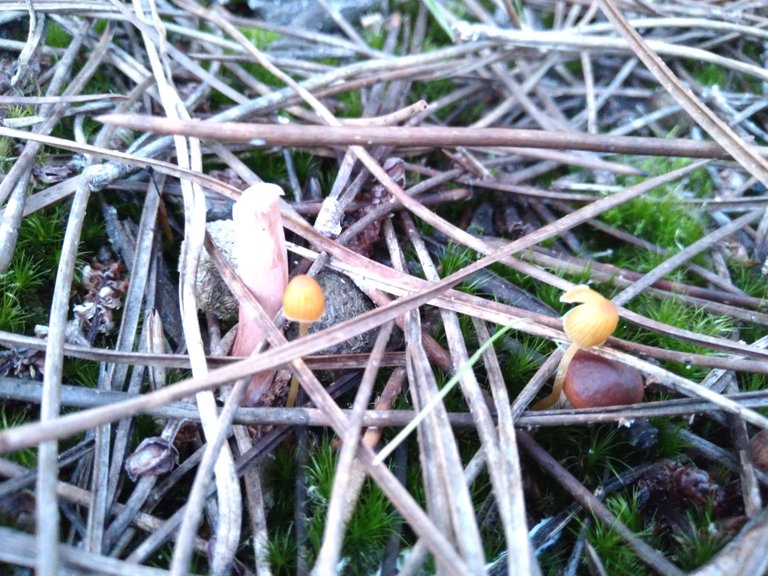 This kind of mushrooms are in the back of my house, because of their color I have more respect for them, since I sense that they are not edible.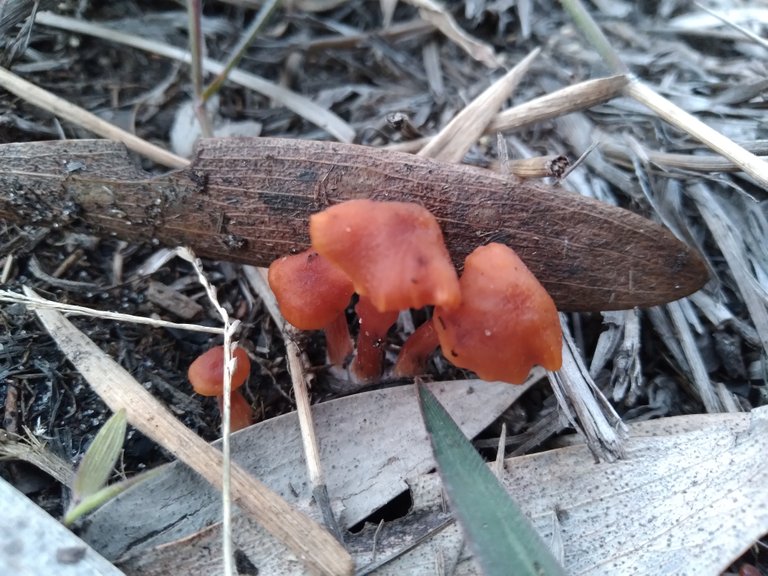 Although I can be wrong since I am not an expert in the Fungi world, only what I already learned about some species thanks to my friend Lucía who has her cultivation of Girgolas and Shitakes in my city and has taught me how to cultivate them.
Delicious mushrooms!!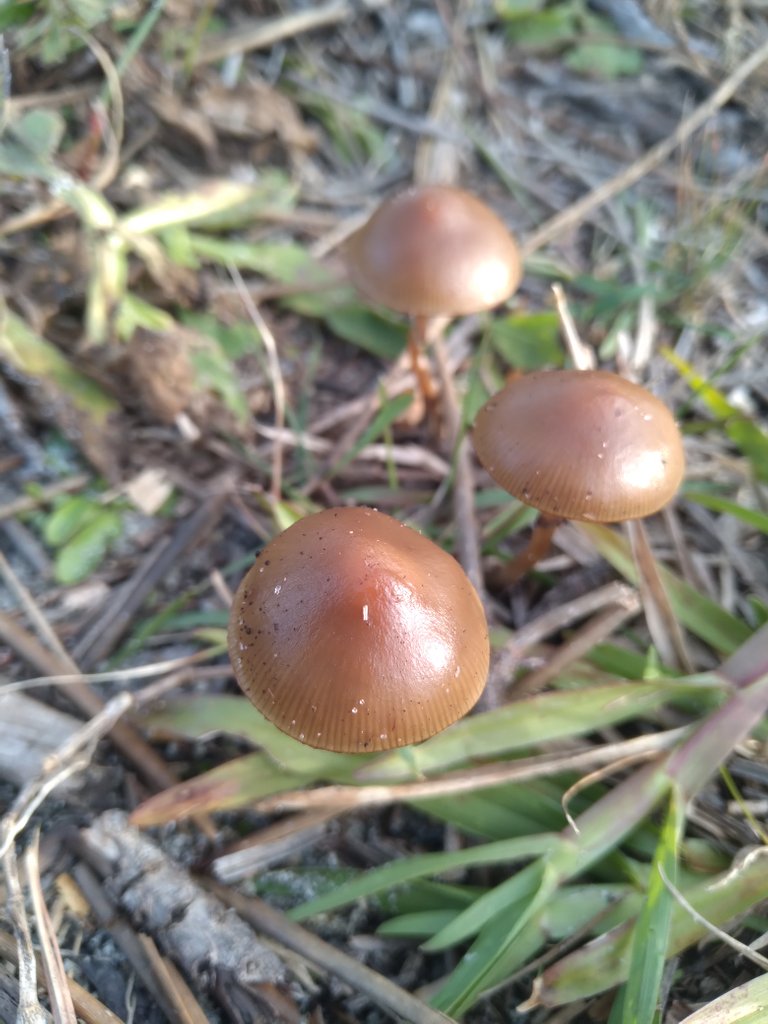 There are thousands of recipes to make with this class of edible mushrooms and the best thing is that some are medicinal and can replace meat, a great point for those who are vegans and vegetarians.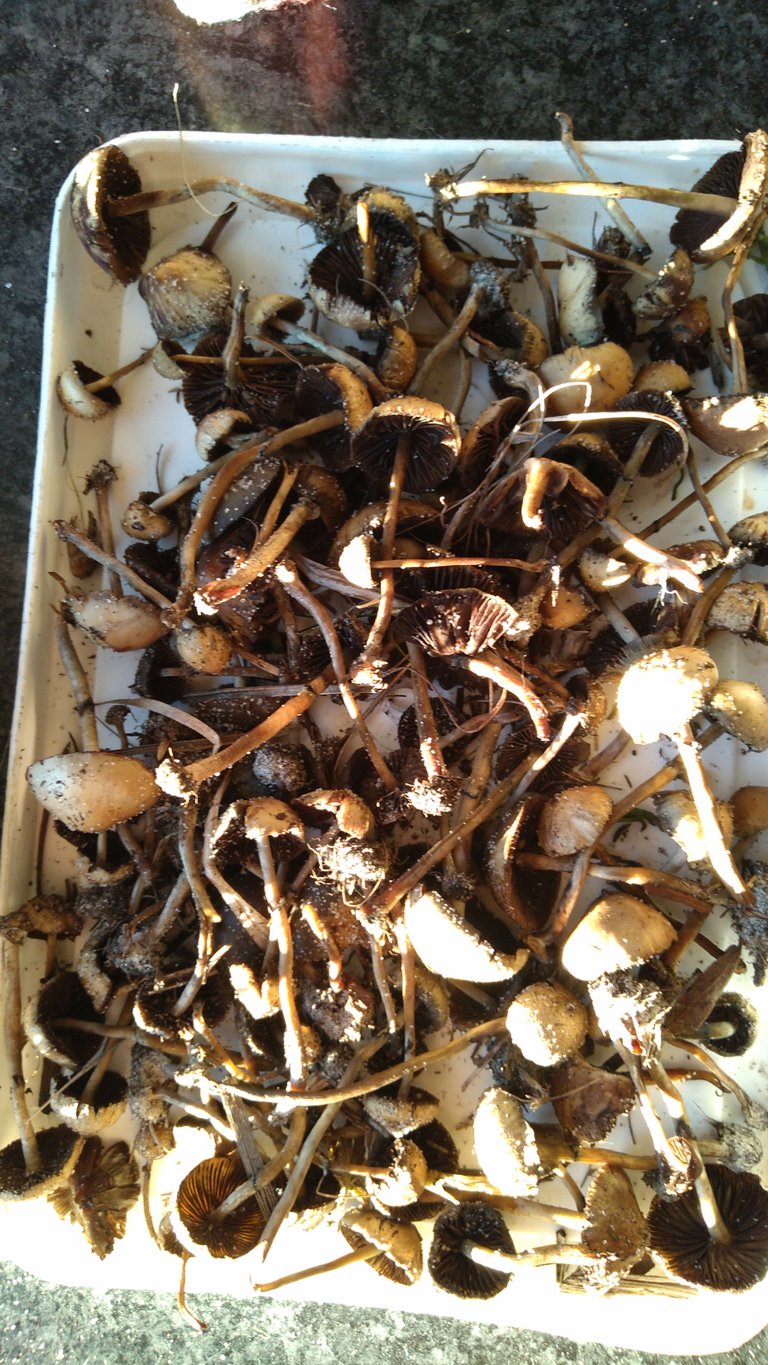 Anyway. After taking photos of them, I collected some of the ones that I think are hallucinogenic and I'm letting them dry.
I see a lot of the logs turned blue in the ring. I think that's a good sign.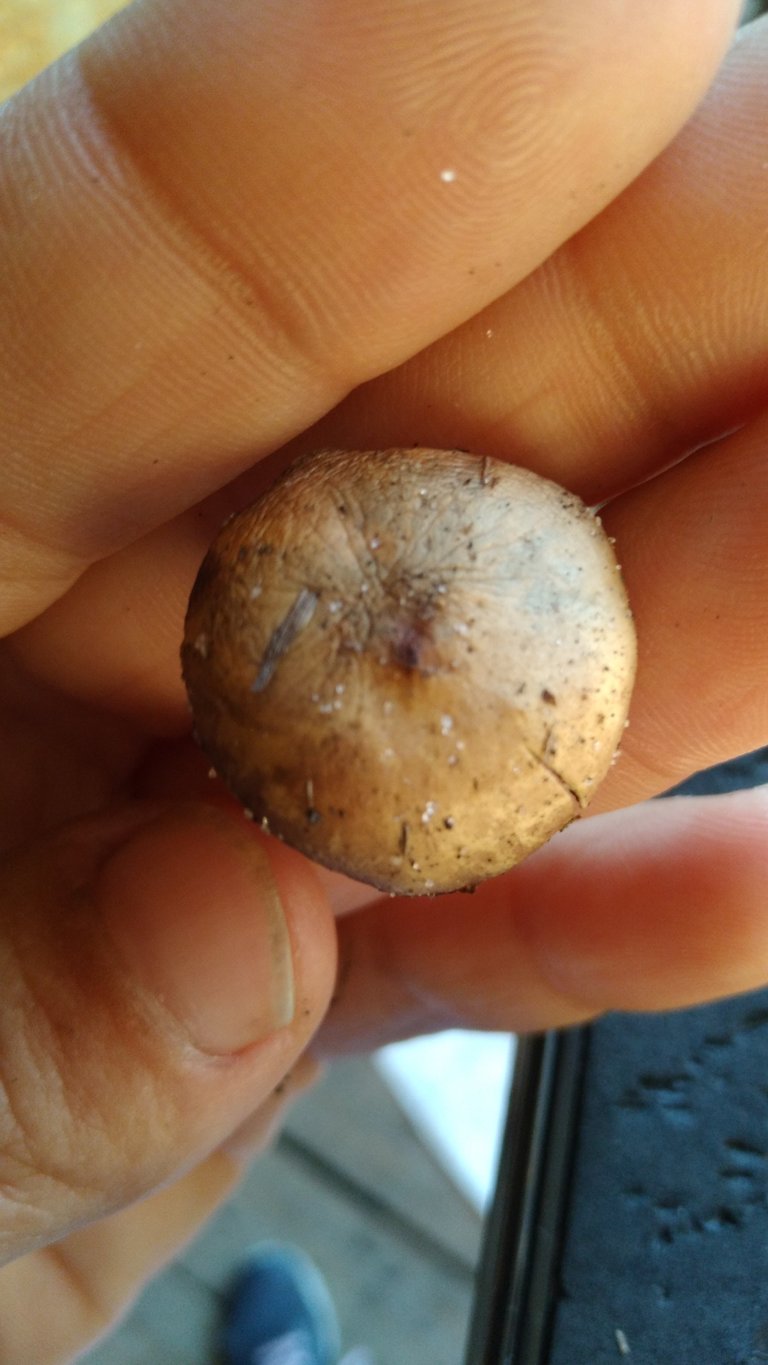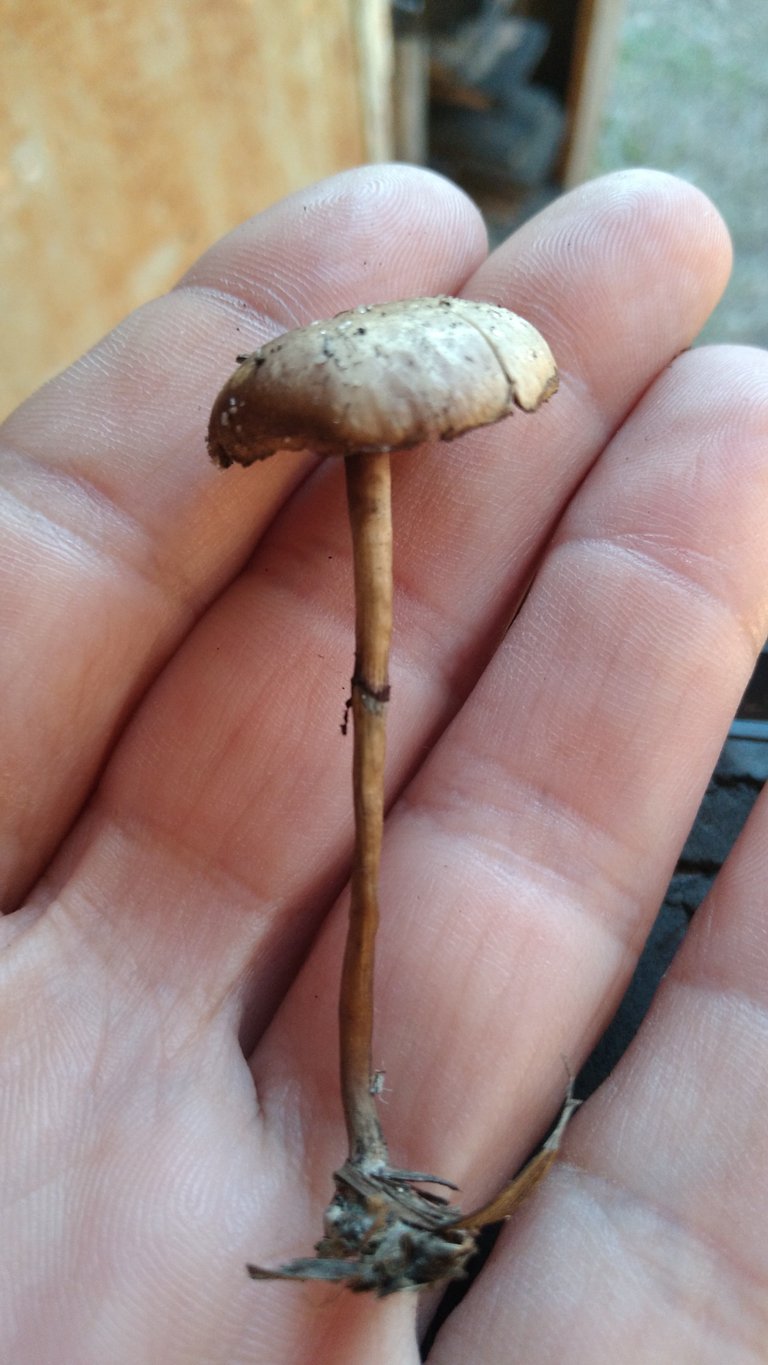 I need some magic mushroom expert to tell me if I am correct! And if they are consumed like any hallucinogenic mushroom or a tea, infusion or preparation is made. If someone knows and gives me a ride on the subject I will be very grateful!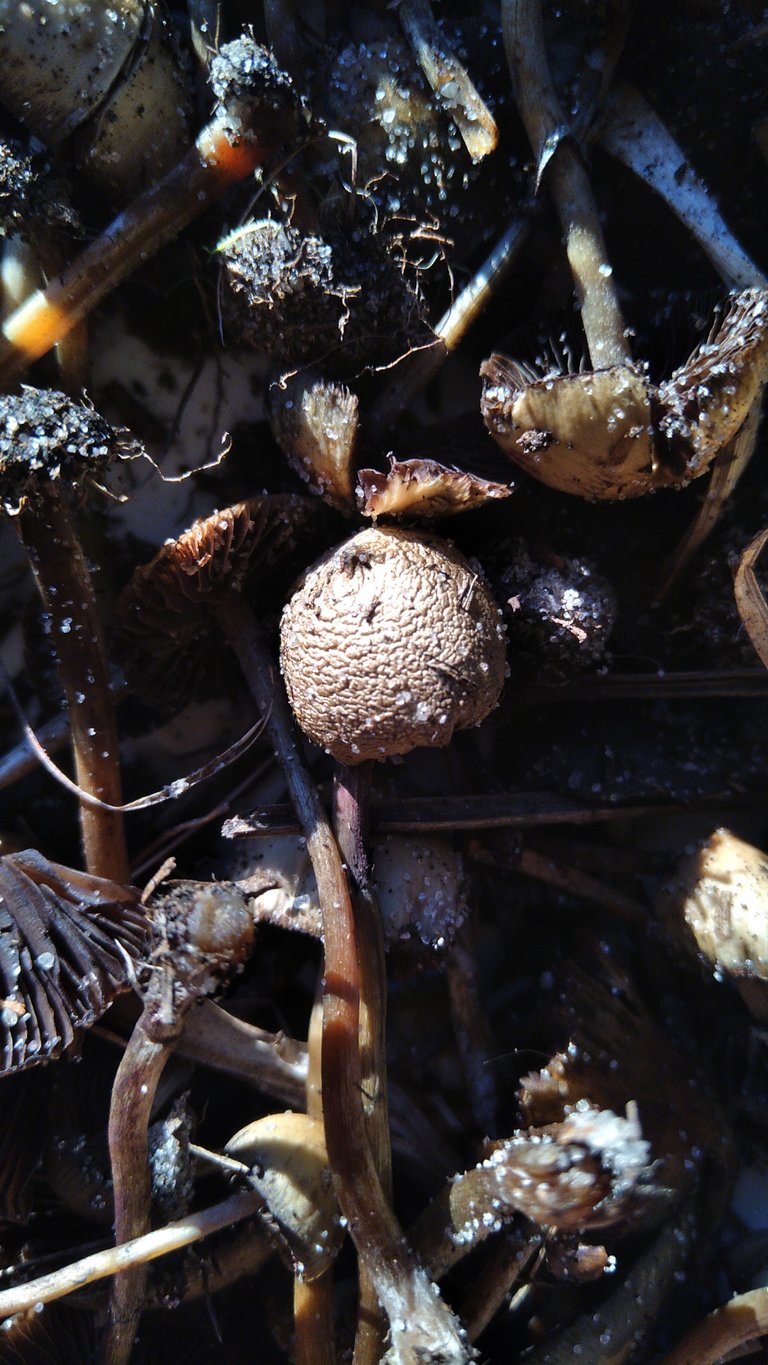 I hope you have a beautiful night !! Thanks for stopping by !!
The photos are all my property.
---
Que tal va la tarde amigos? Yo les cuento que hace uno días fui al bosque a fumar un cigarro de marihuana mientras pensaba ciertas cosas que quiero para mi vida, necesitaba salir un rato a despejar mi mente, relajarme y pensar bien.
Mientras caminaba adentrándome al bosque aledaño a mi casa, encontré varios hongos que luego investigando encontré que pueden ser alucinógenos.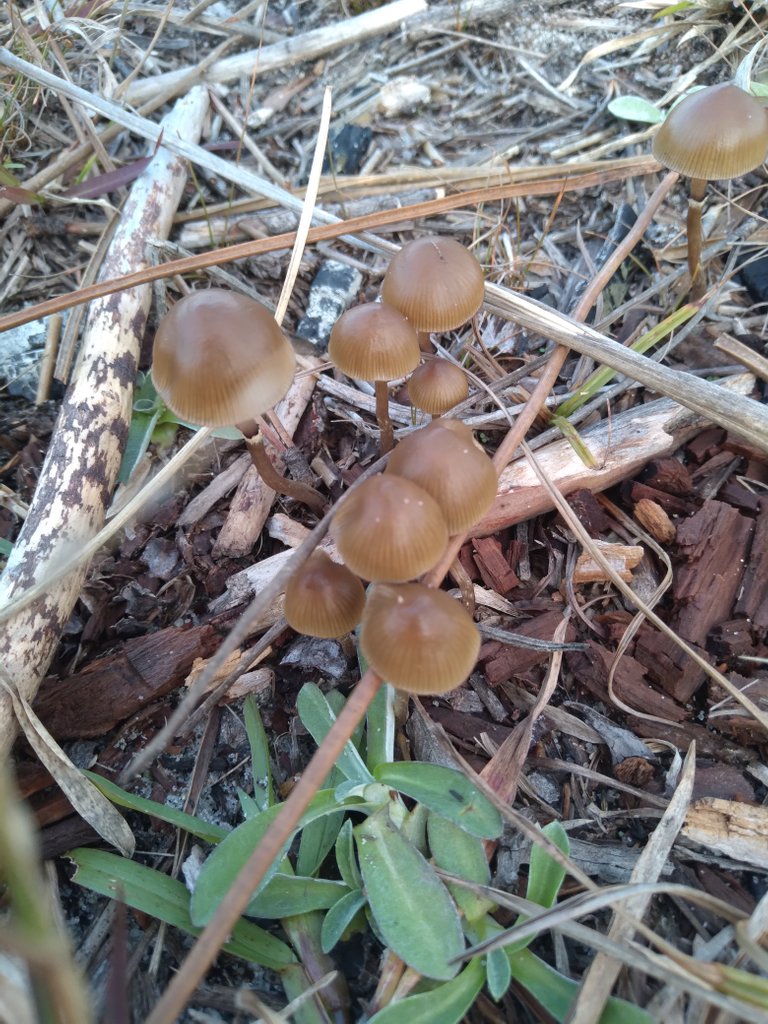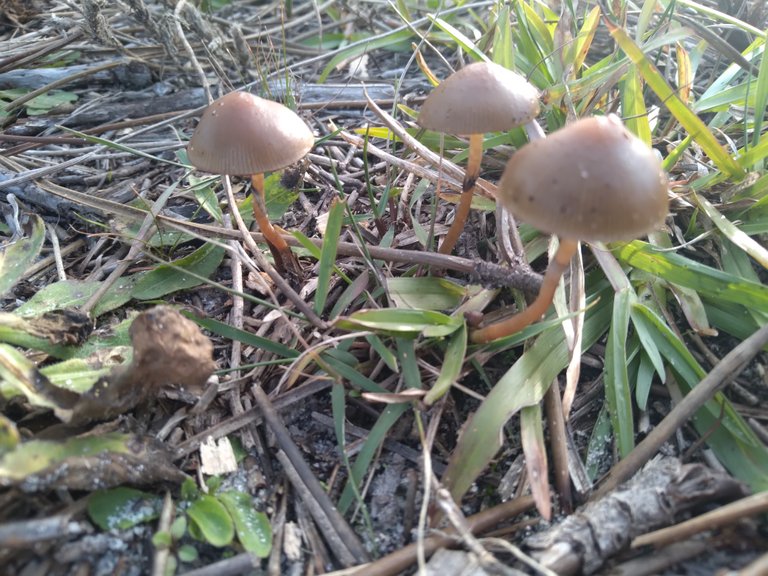 No dudé en sacar mi celular Samsung A01 del bolso y comenzar a sacarles fotos, es que los hongos son un mundo tan bello e infinito, conocido y desconocido a la vez ya que un hongo puede ser similar a otro...pero si no les realizas pruebas de toxicidad, no es recomendable consumirlos, a menos que sean muy bien reconocibles.
Aquí en Uruguay sucede con del hongo de Eucalipto por ejemplo que es de un color ocre-dorado y tienen características específicas. Hace poco les dejé una receta de hongos en conserva de vinagre de Kéfir, les dejo el enlace aquí por si quieren leerlo.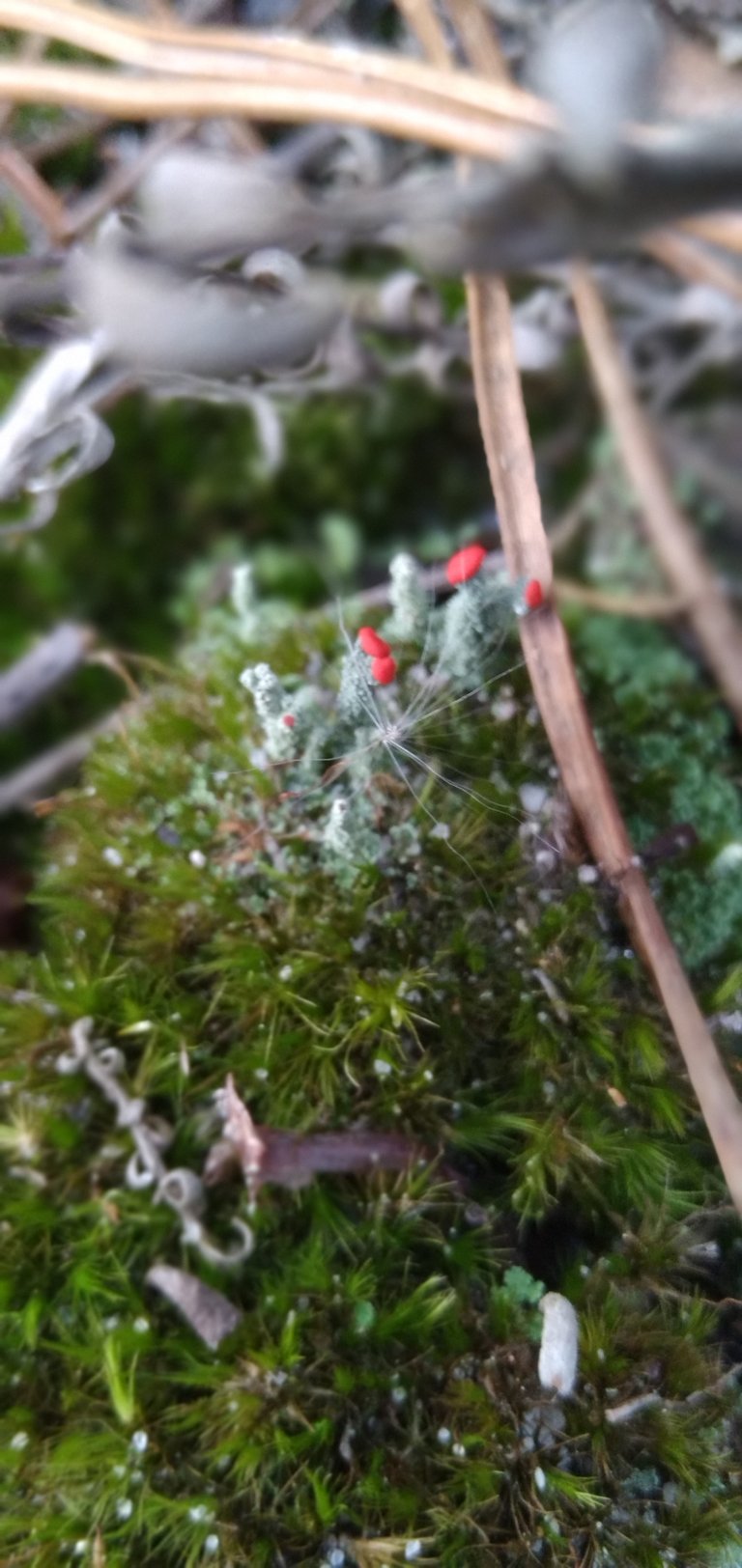 Soy amante de las fotos macro. Todo lo chiquito me llama la atención, anhelo una cámara con buen macro para este tipo de capturas!! Miren lo que son esos hongos con punta roja, muy chiquitos!! Los descubrí porque estaban al lado del otro hongo amarillo que tenía el tamaño de un alfiler y creo que también es de la familia de los alucinógenos. Imagínate las dimensiones de los otros!!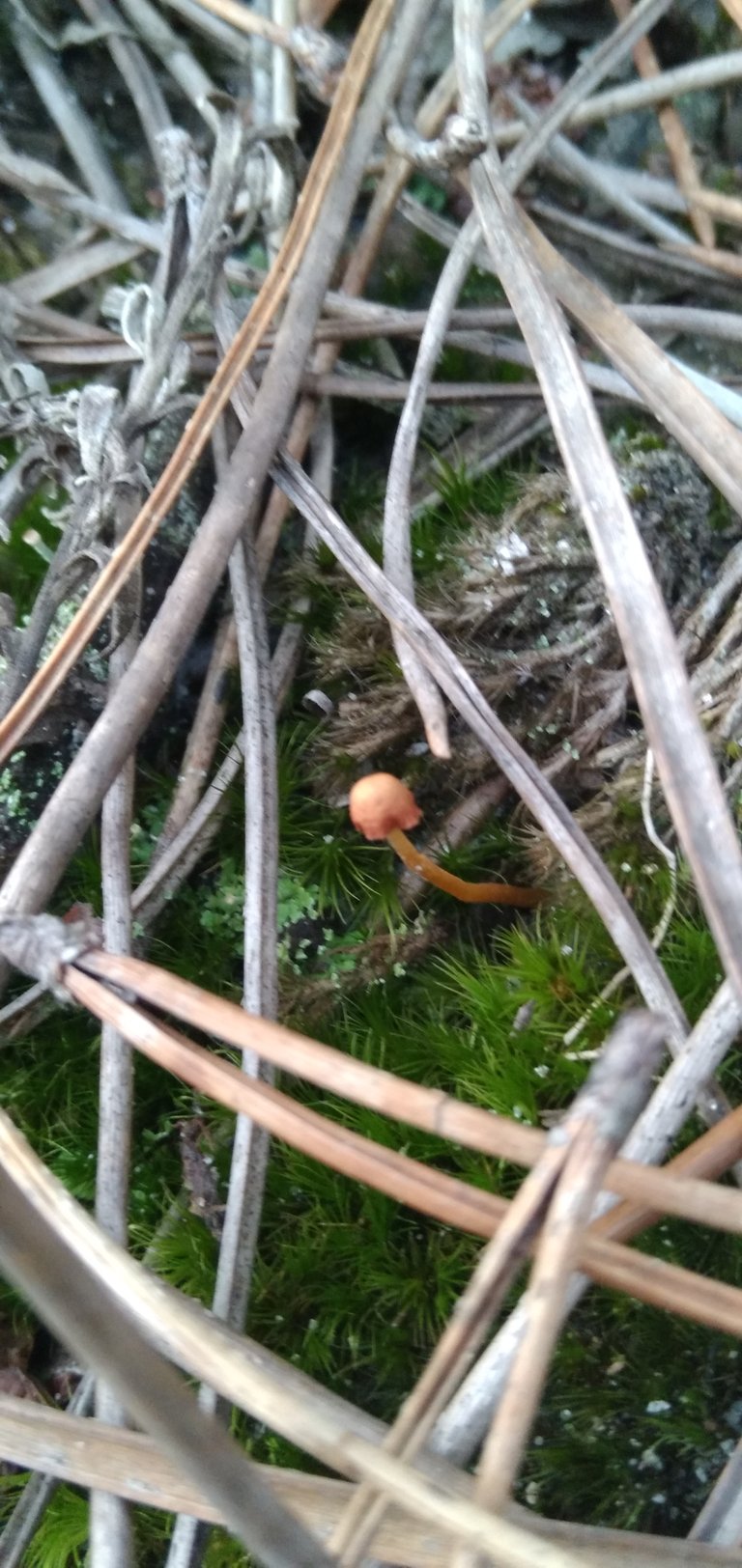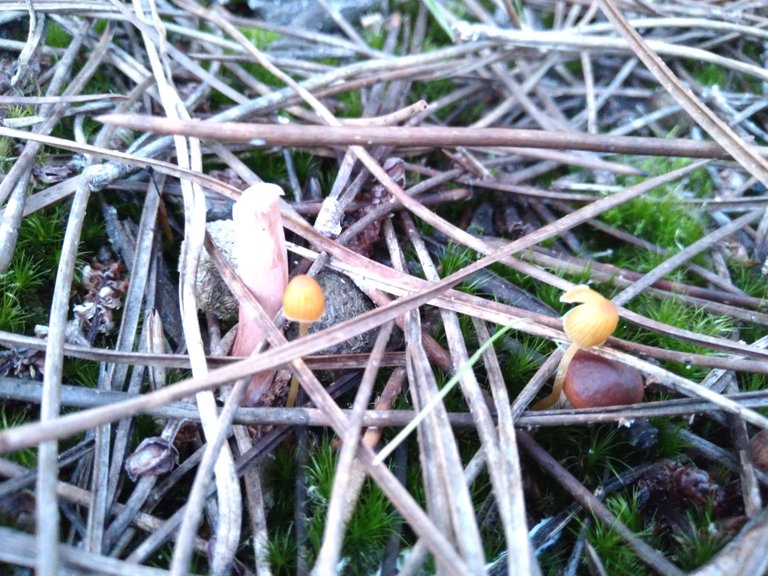 Esta clase de hongos están en el fondo de mi casa, por su color les tengo más respeto, ya que intuyo que no son comestibles.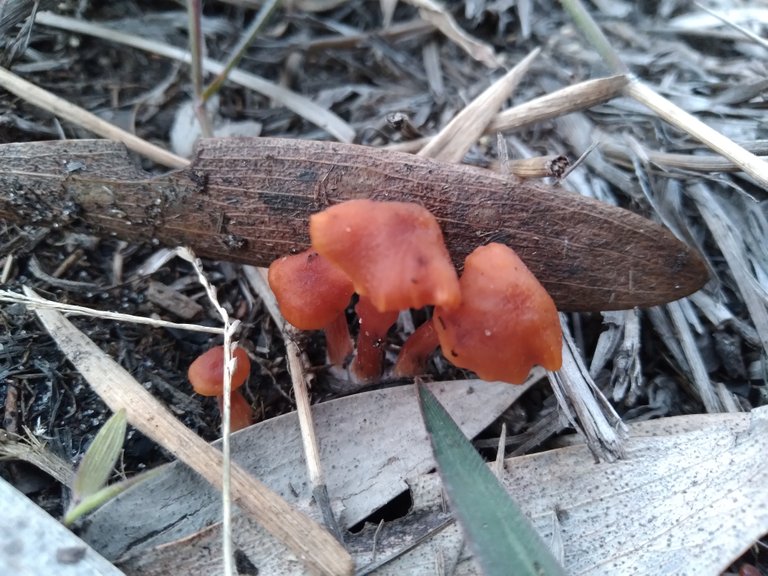 Aunque puedo equivocarme ya que no soy experta en el mundo Fungi, sólo lo que ya aprendí de algunas especies gracias a mi amiga Lucía que tiene en mi ciudad su cultivo de Girgolas y Shitakes y me ha enseñado a cultivarlas.
Deliciosas setas!!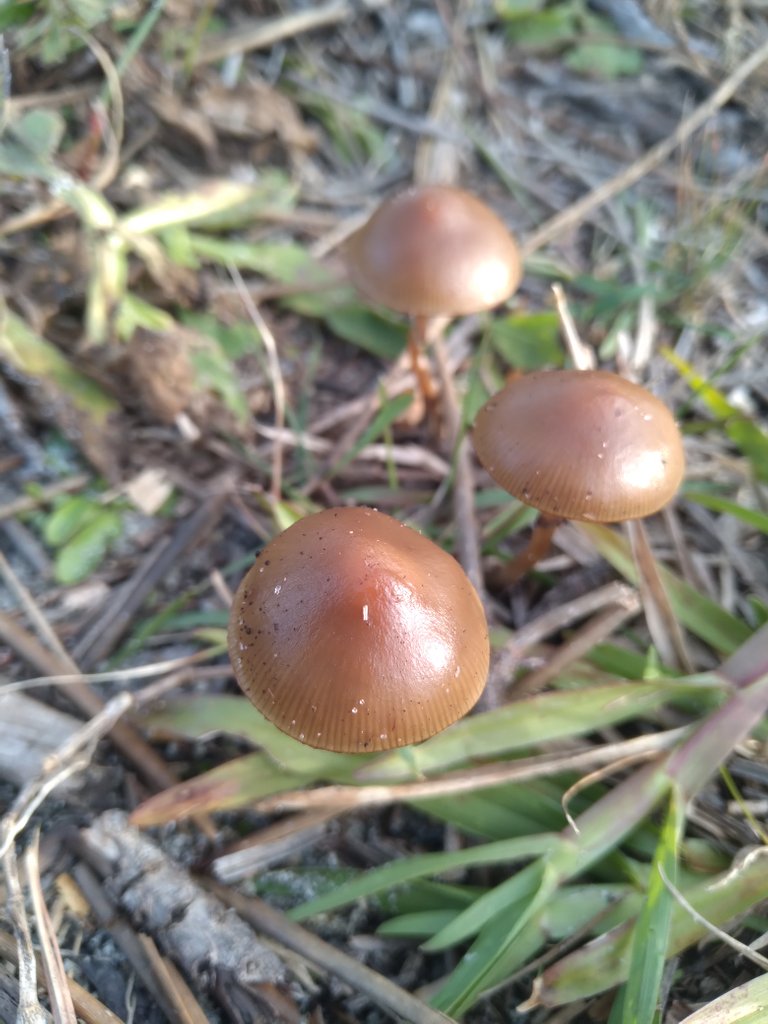 Hay miles de recetas para hacer con esta clase de hongos comestibles y lo mejor es que algunos son medicinales y pueden reemplazar la carne, un gran punto para los que son veganos y vegetarianos.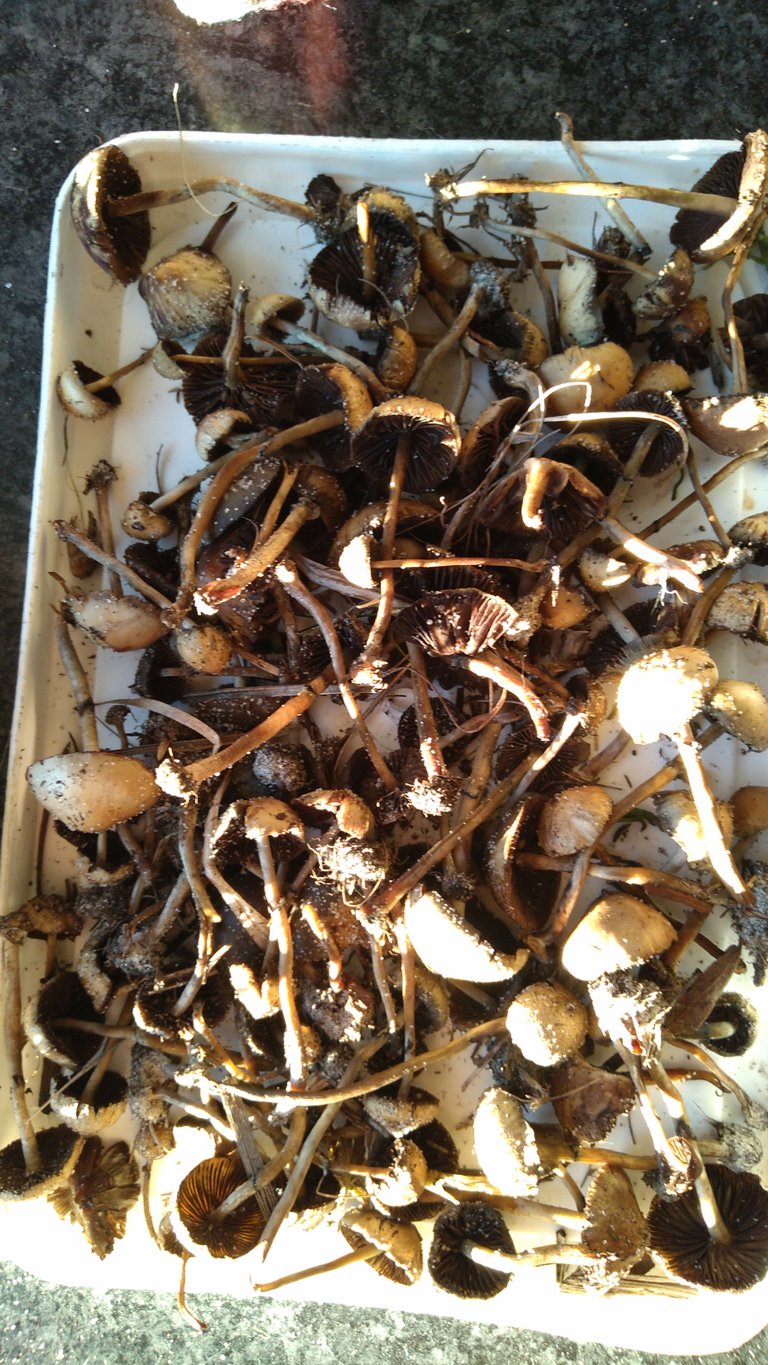 En fin. Luego de haberles sacado fotos recolecté algunos de los que creo que son alucinógenos y los estoy dejando secar.
Ya veo que muchos de los troncos se pusieron de un color azul en el anillo. Creo que eso es buena señal.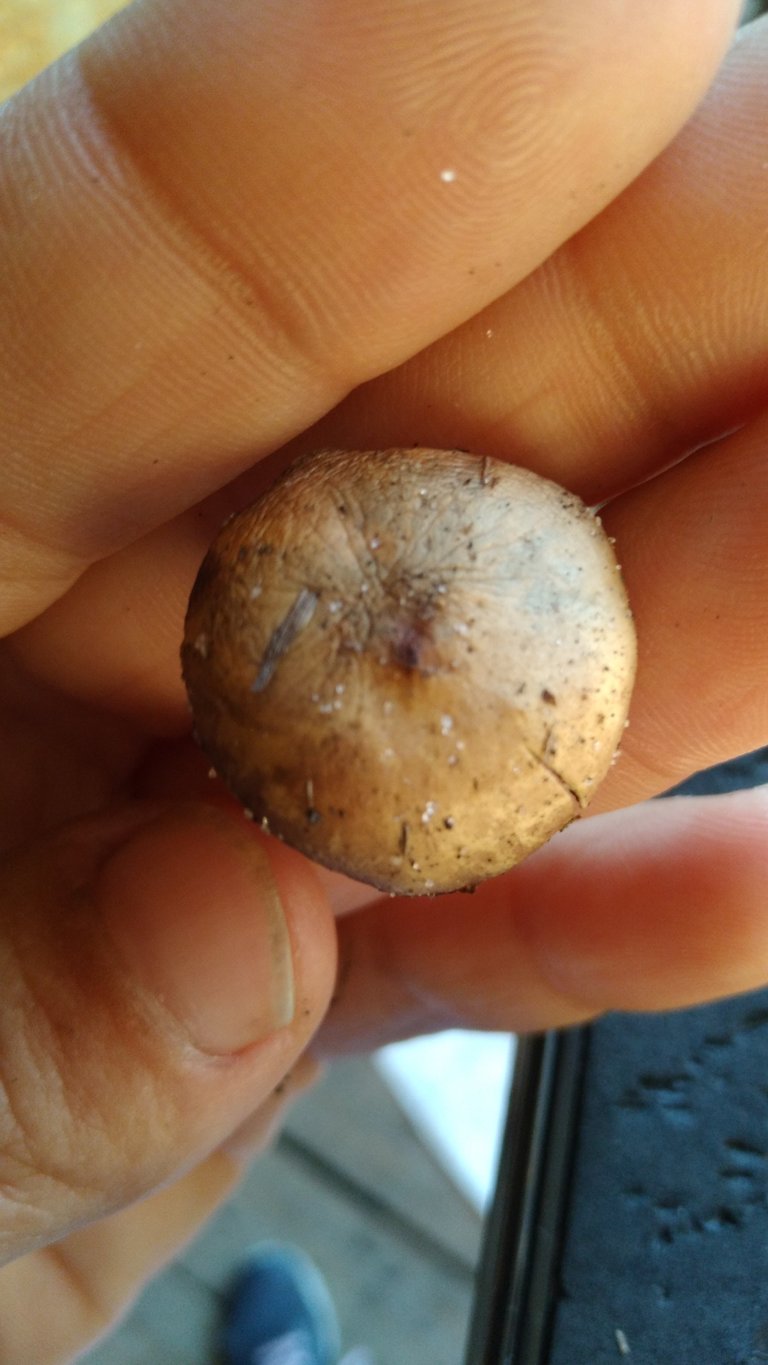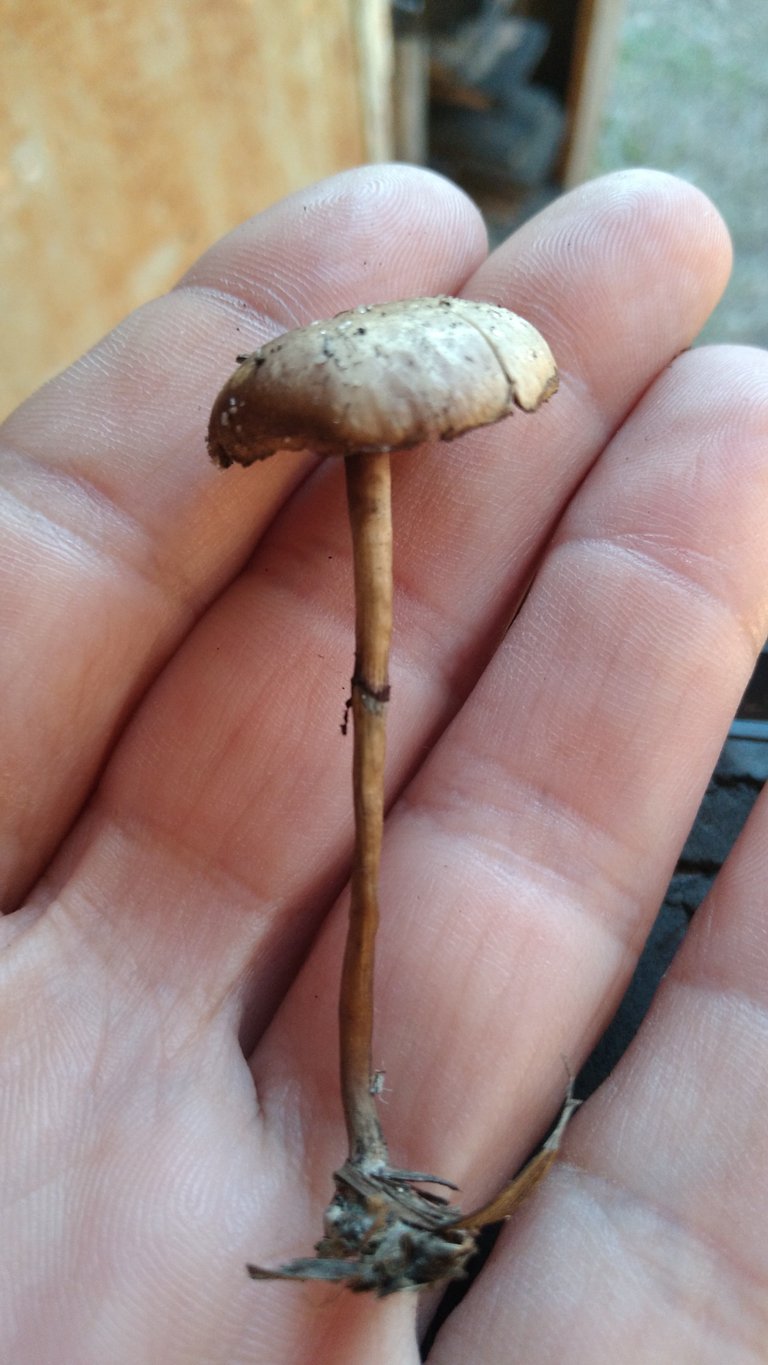 Necesito algún experto en hongos alucinógenos que me diga si estoy en lo correcto! Y si se consumen como cualquier hongo alucinógeno o se hace algún té, infusion o preparado. Si alguien sabe y me da un aventón en el tema estaré muy agradecida!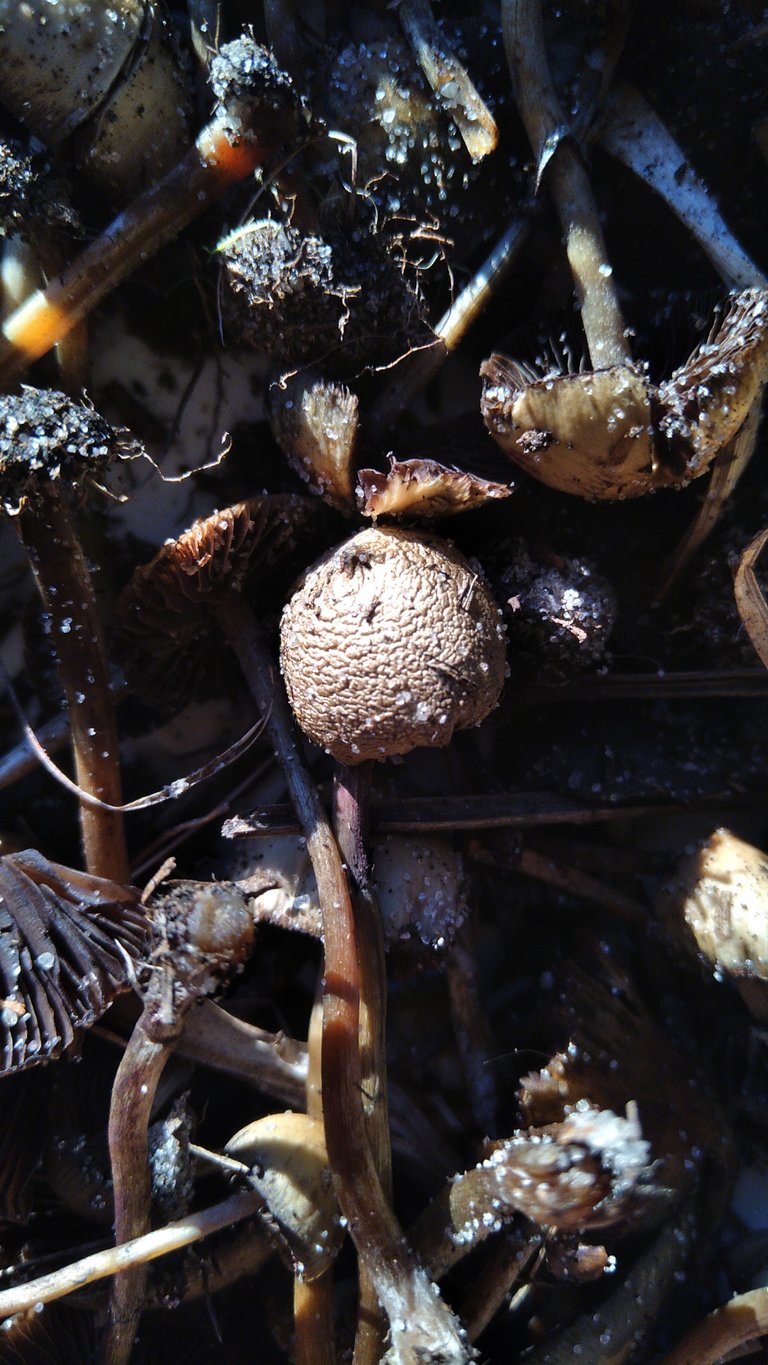 Espero tengan una hermosa noche!! Gracias por pasar!!
Las fotos son todas de mi propiedad.