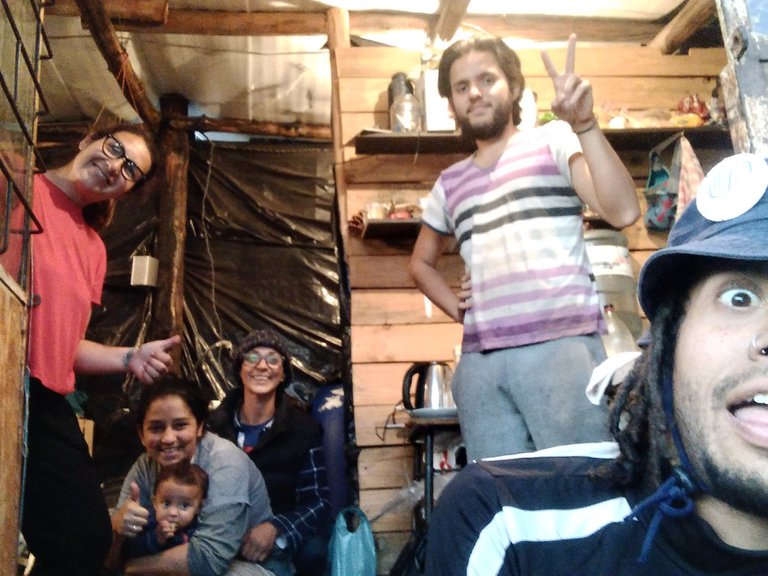 About my Hive (ENGLISH)
Today I had to share with my colleagues in reality 1.0 and in cyber reality 2.0. As are
@linkxdx
@mimi05
@alfarero
people who are posting a series of really interesting content.
They showed me that through #hive we can have a pedagogical work on many aspects that interest us mutually, both on the web and in our living spaces. Each and every one of us has dreams and hopes to fulfill, but it motivates us enormously to be able to express ourselves freely and that our knowledge can be compartmentalized and appreciated by the community. We started with our small and scarce technological resources in the middle of a wooded dune from which little by little cakos feeling like our home. What unites them is constant work and cooperative help and we hope soon, in addition to strengthening them individually, to be able to form a productive space in balance with our strengths and virtues.
Thank you people in advance for being and being consistent in your respective ideas and let us remember that we are very privileged to have the opportunity just to fully enjoy our freedom of expression.
A hug
Atte.
@merwinrod


Sobre mi Colmena (ESPAÑOL)
Hoy me tocó compartir con mis compañeros en la realidad 1.0 y en la ciberrealidad 2.0. Como lo son
@linkxdx
@mimi05
@alfarero
personas que están posteando una serie de contenidos realmente interesantes.
Ellos me mostraron que a través de #hive podemos tener una labor pedagógica sobre muchos aspectos que nos interesan mutuamente tanto en la web como en nuestros espacios de convivir. Todos y cada uno tenemos sueños y anhelos que realizar pero nos motiva enormemente poder expresarnos en libertad y que nuestros conocimientos puedan ser compartimentados y apreciados por la comunidad. Comenzamos con nuestros pequeños y escasos recursos tecnológicos en medio de una duna boscosa de la cual poco a poco nos vamos sintiendo como en nuestro hogar. Lo que nos une es el trabajo constante, la ayuda cooperativa y esperamos próximamente además de fortalecernos a nivel individual, poder formar un espacio productivo y en equilibrio con nuestras fortalezas y virtudes.
Gracias gente de antemano por estar y ser consecuentes en sus respectivas ideas y recordemos que somos muy privilegiados al tener la oportunidad de disfrutar plenamente nuestra libertad haciendo lo que nos gusta.
Un abrazo
Atte.
@merwinrod