Hello peeps and welcome back to some more gardening with Dave.. let's get right to today's post...
If you follow along in my daily vlog called #themorningbowl you may recall this video from last Sunday where I took a couple clones off one of my cannabis plants..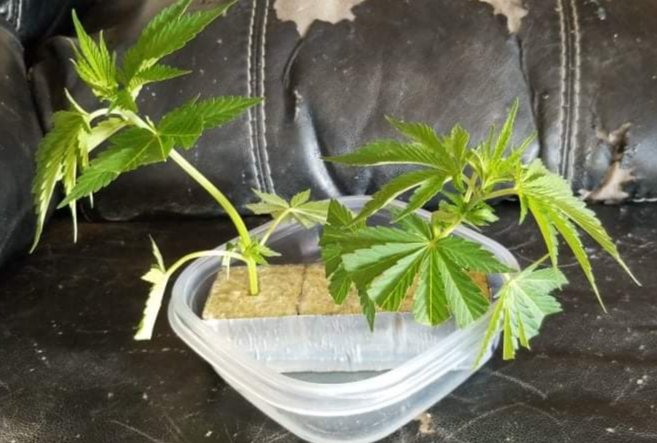 Well yesterday I transplanted one of them into a 1 gallon pot to see if they were ready... she's looking pretty good today..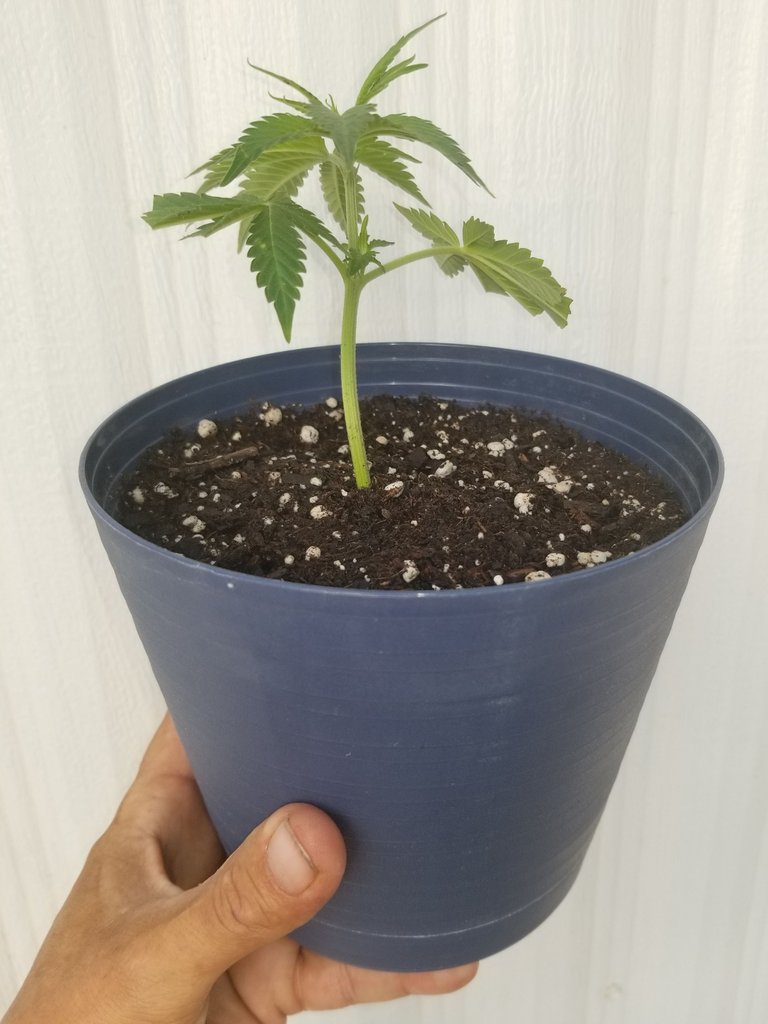 So let's take a look at the process I use for transplanting.. here's our girl still in her rock wool cube but waiting patiently for a new home.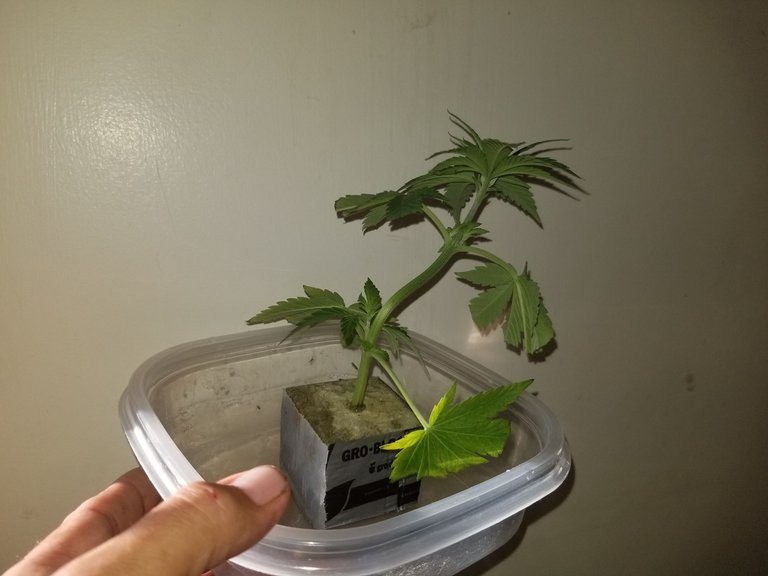 I'm using 1 gallon pots which are about 6 inches high.. I start by putting about 2 inches of dirt in the pot.. leaving plenty of room to bury the plant deep..
Next up is the secret ingredient. It's a Organic root enhancer called Mykos..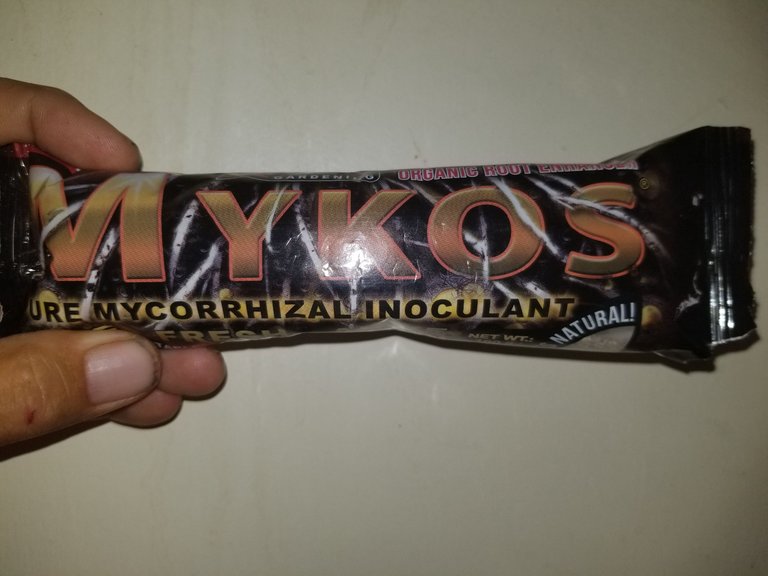 I sprinkle this on the dirt in the pot.. don't be shy with it..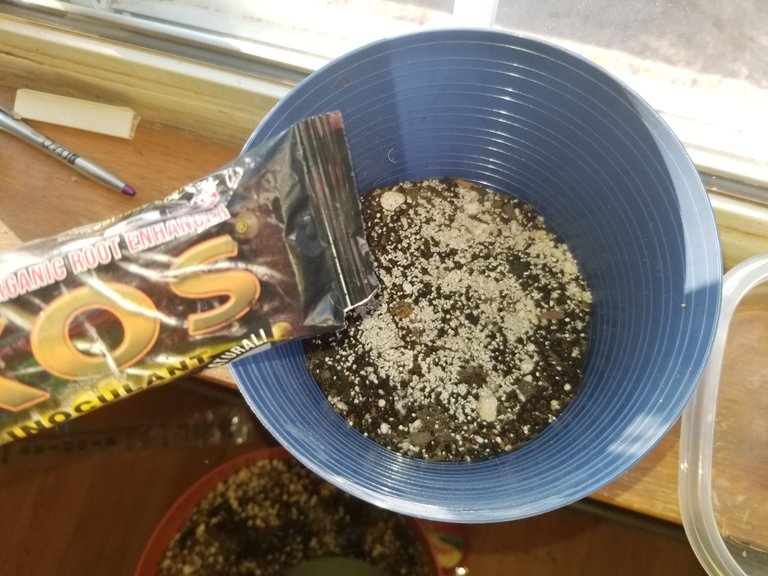 This next step pains my heart.. but I wanna bury the plant pretty deep so these branches have to go..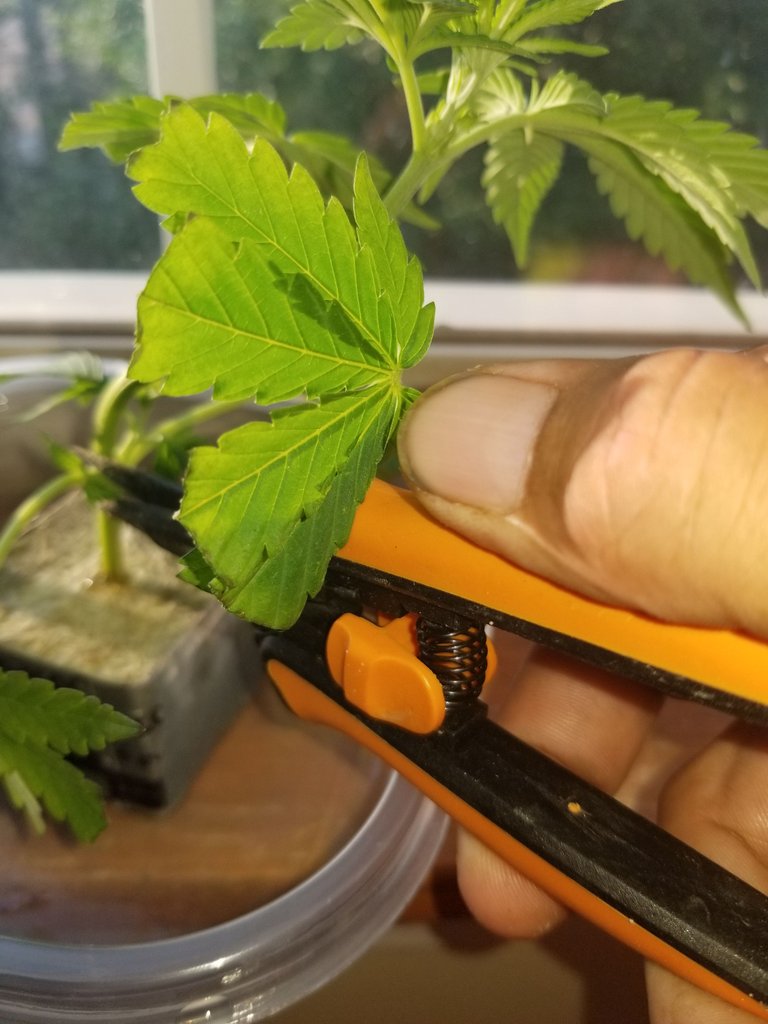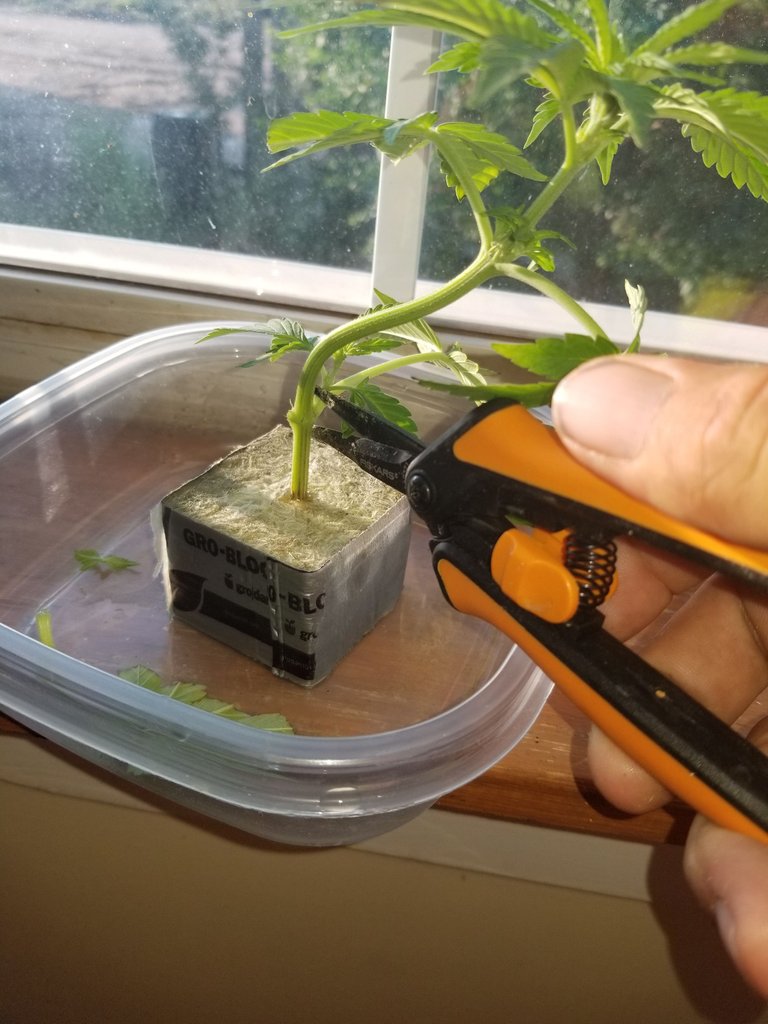 After the branches are removed I place the wet rock wool cube directly on the Mykos prepared soil..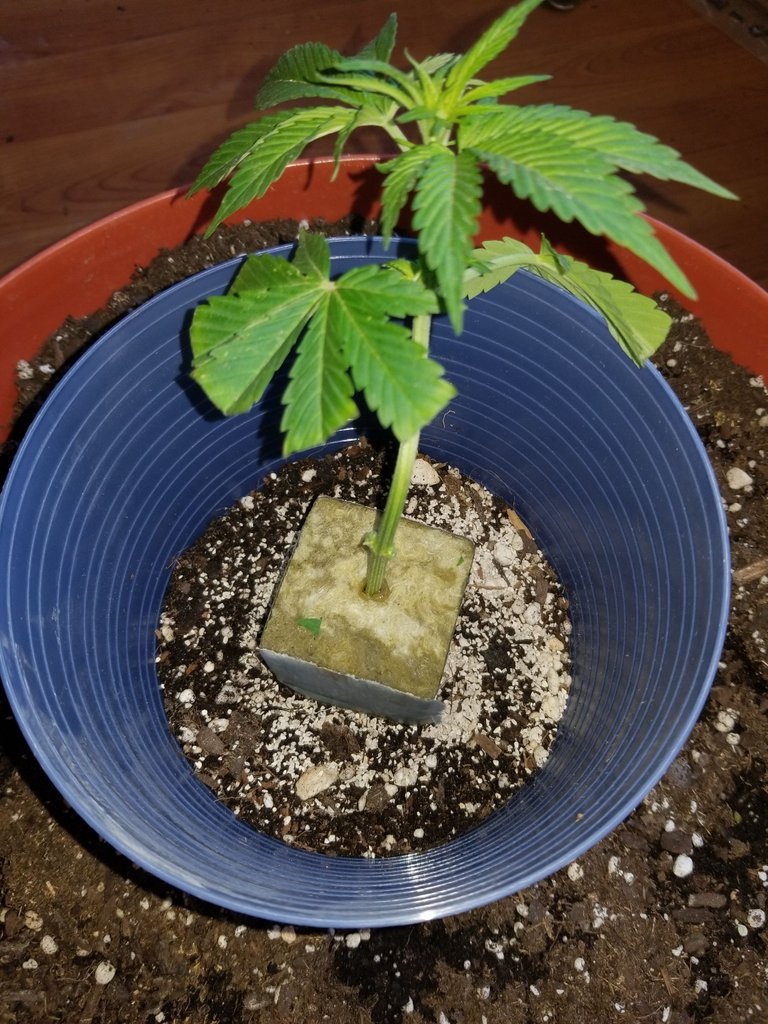 Fill the pot in with dirt and add our second "secret" ingredient.. purified water..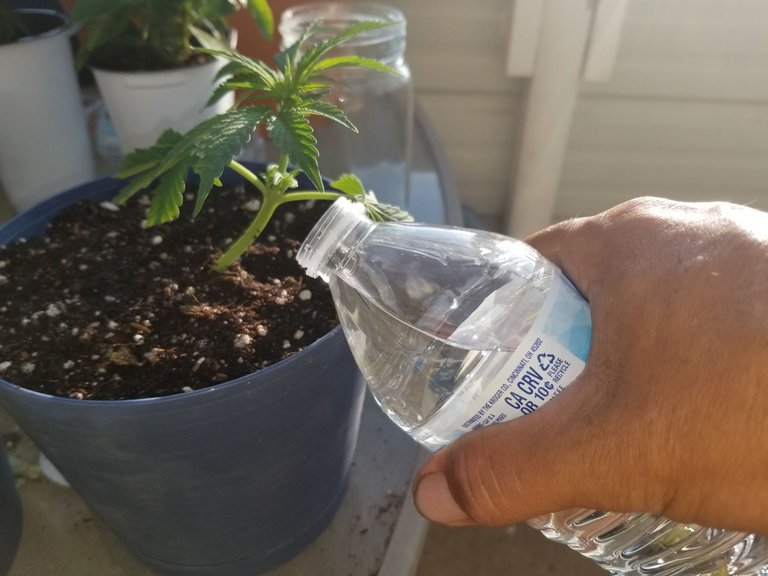 Lastly she takes her spot in the sun next to her sister..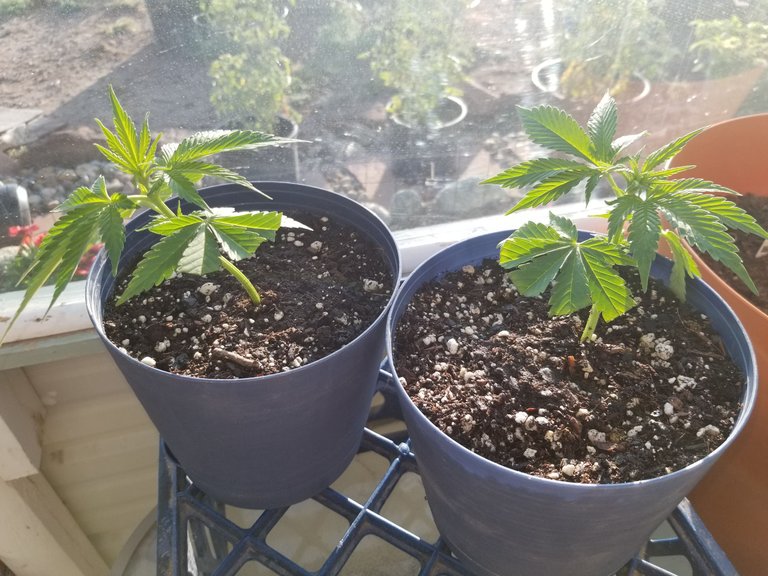 Once these develop a good root system they'll be ready to move on to the #5gallonchallange
Feel free to ask questions or comment below.. happy gardening
Peace out y'all.. Dave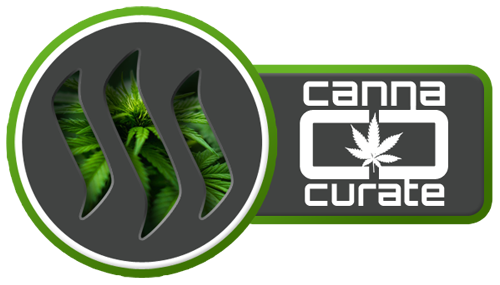 ---
Posted via proofofbrain.io