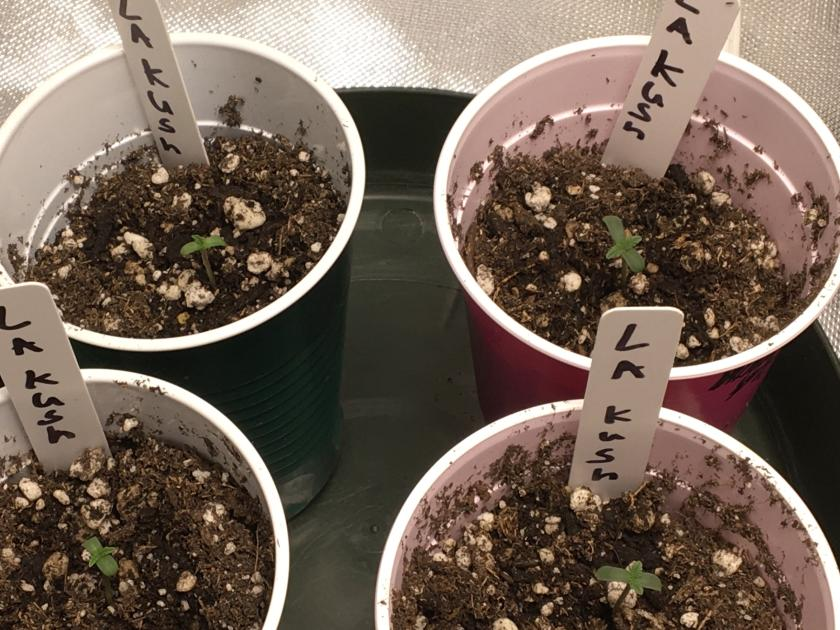 After just 4 days I now have seedlings! I am not sure on the times before, but this may be the fastest start when it comes to seed cracking!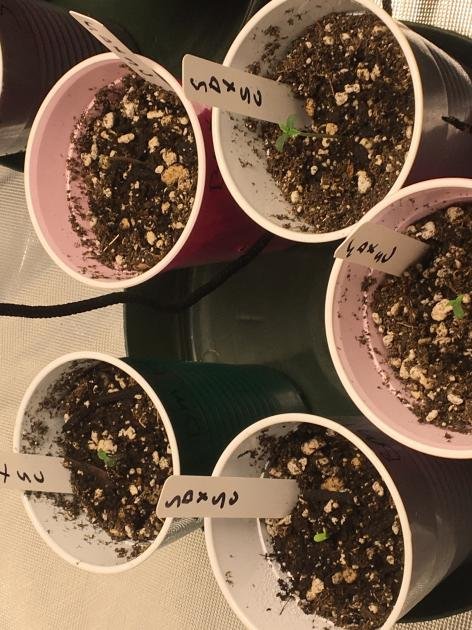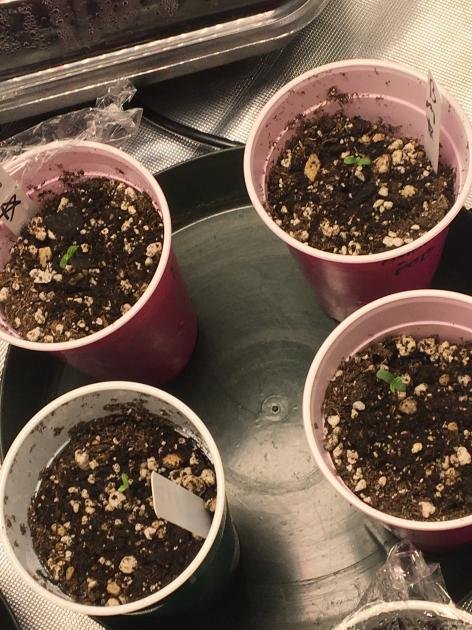 ---
Every single seed I germed is now a seedling! I have had fast starts before, but not with every single one. 15/15.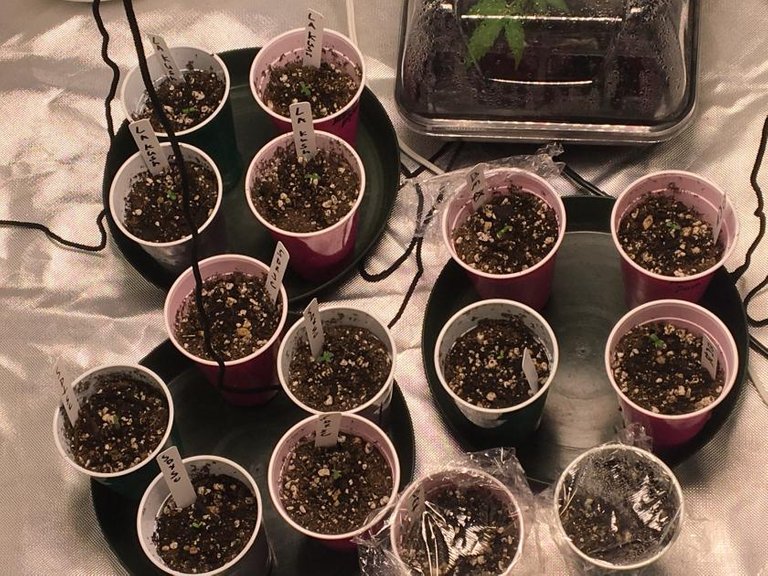 Adding the sprinkle of mycorrhizae really made a difference. I also watered them with a light solution of kelp extract with molasses, plus a drop of Mammoth P. They will stay under 24 hours of light, and get a spray of water here, and there. I am watching out for that Grape Ape clone drop to complete this grow. So stay tuned, it's about to get lit up in here!