What's good Hive, and fellow Weed Nerds! Time for a little update on The Big Mack F2, and the BMX. Both are from the same mother, The Big Mack F1 (F1 Banana Punch x Mac and Cheese F1), but the the father of the BMX is a F2 Mac and Cheese.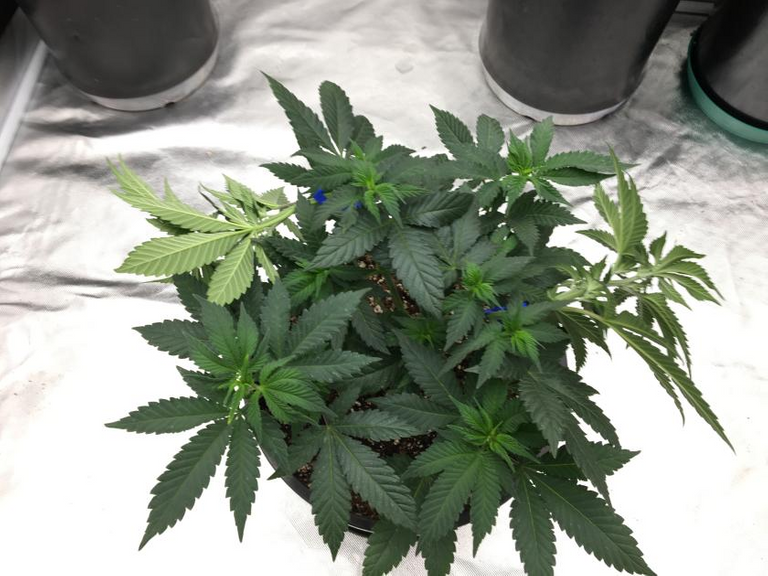 The Big Mack F2 Pheno #1
The Big Mack F2 Pheno #2
So my Big Macks have been through some shit at the start of their lives. I had an incident where I made to strong of a IPM solution, and burnt the plants to a crisp. I actually thought they where done, but after some time they came back. So I imagine they are not at their full potential. But we will see what the flowers bring. What I do love about these plants, is the node spacing.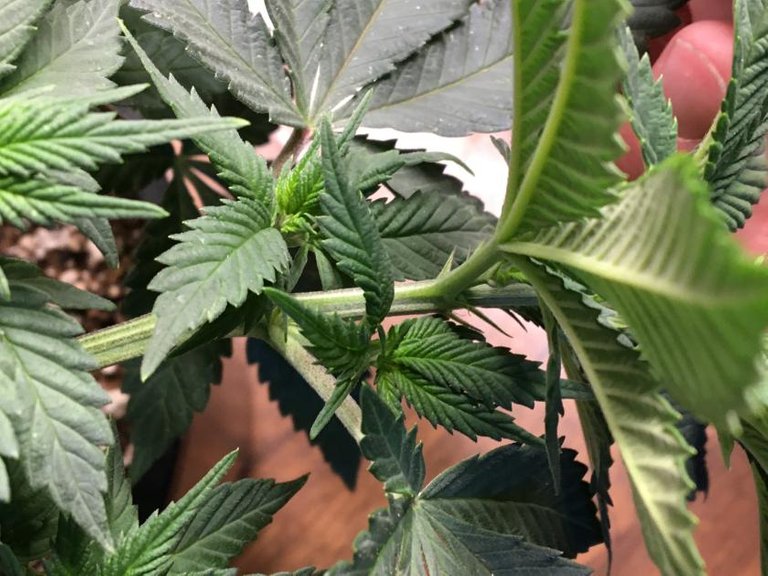 They also are giving off a strong funky aroma. I was actually quite surprised. I look forward to working with this in the future. This is the start of something special, and to be working on my very own strain is a Weed nerds dream come true.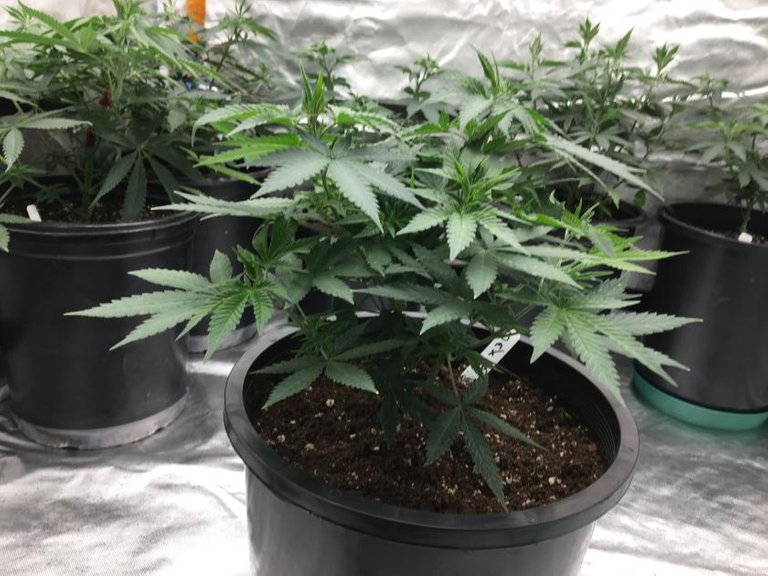 Sorry for the shit photo, I will take some good ones tonight
The BMX has so many characters of the Big Mack, and I believe the flowers will be what separates the two, and that will be found out in a matter of weeks. The All star BMX is currently being grown by @canabisius, check out his post here for the most recent update. He is killing it! @davedickeyyall is currently growing a Big Mack in his greenhouse, and has a very beautiful specimen. Check out his most recent Big Mack post here.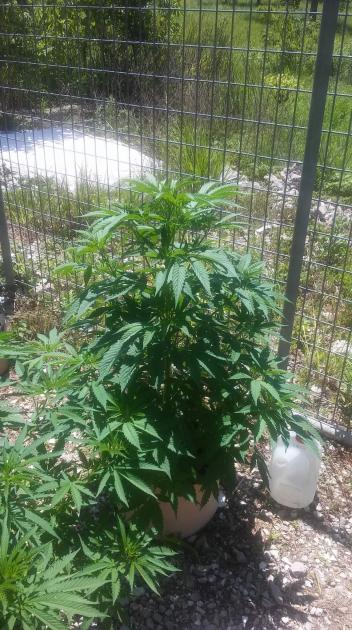 Here is a Big Mack being grown in the Ozarks by a friends caregiver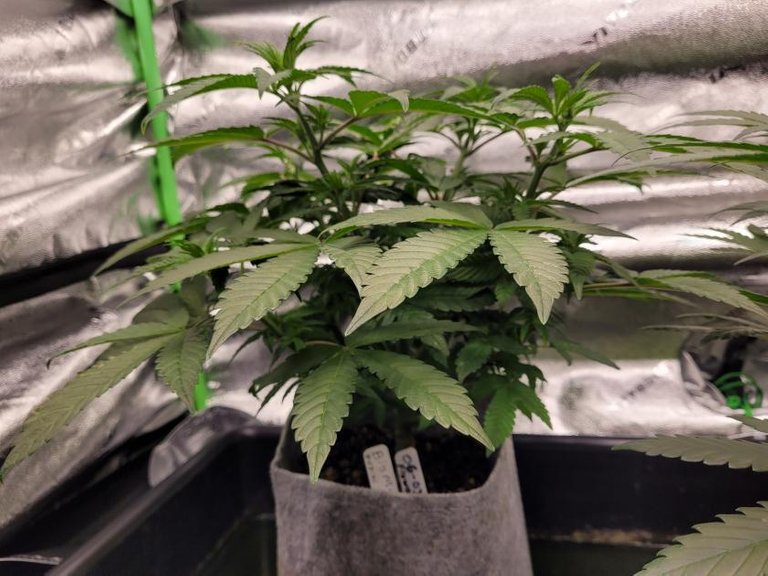 An indoor Big Mack being grown by fellow @bifbeans member, Saggytentguy. Which btw this is in flower! Can not wait to see what he does. Ive seen other plants by him, and he grows that fire
There have been more attempts, but these are Regs, so that means males will be found. Sorry everyone, but it is the luck of the draw.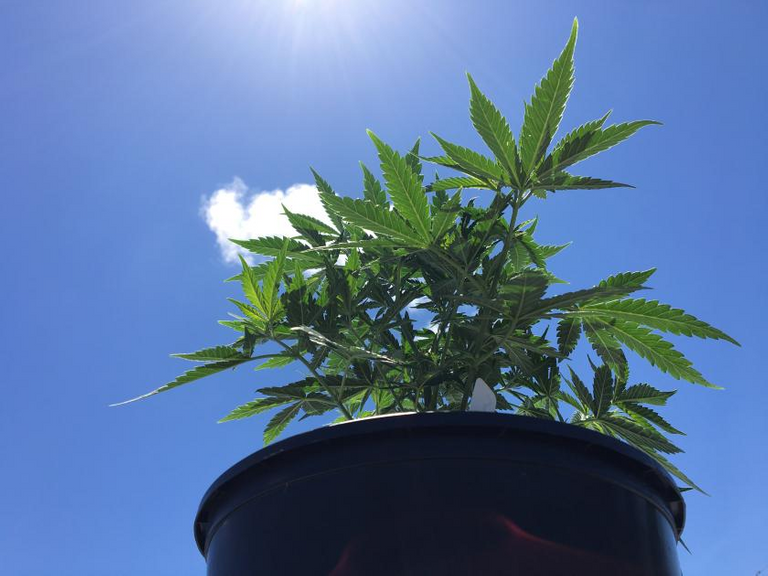 The Silvermac, which was Weedcash's first exclusive strain has been put on hold for me. I was growing one out, but it turned out to be male. A very sexy one I might add, so I might just use that to make some more F1's to play with. I gifted 2 more other plants, and will give you all updates one those come in. As of now only @loonatic is growing one out, and can be seen here.

Things are about to get interesting in this test phase of my crosses, since most are going to be in flower stage. But this is nowhere near the end, this is just the beginning! Also if any of you want to grow any of these crosses, please hit me up, I still have plenty, and room for more testers. Lets make this a group effort to make some good cannabis! All on the block chain, where they cant ever tell us what to do.