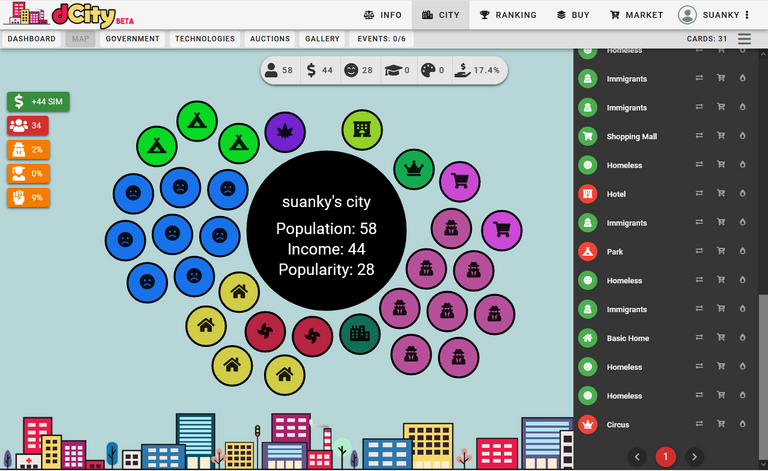 ---
💛💙❤️ ENGLISH 💛💙❤️
New acquired card (circus) and by the way recently taken out in the last update, has +10 of income, +10 of popularity and +20 of workers.
I was really expecting a house, but the truth is that having a recently updated card is quite exciting since the percentage of a player's turn should not be very high, correct me if I am wrong.
We'll see how this letter affects my city in the days when taxes will decrease again.