Did you know that May 31st is world NO TOBACCO DAY?
That's right. Butt out your fags, flush your baccy down the toilet, and vow to give up smoking for the hundreth time.
World Tobacco Day actually has a point, whether you think we should ban it or not. Their principle concern is to attack the tactics used by tobacco industries and to educate young and future generations on the risks of tobacco products, and to empower influencers to fight against Big Tobacco. You can read more about that here.
But our relationship with this weed is much more complex than that. Sure, Big Tobacco has stood to profit from this poison weed. But one man's poison can also be another man's - or woman's - medicine. Indigenous cultures have also used tobacco in ceremony. Some smoke for their mental health. Tobacco has also been touted as beneficial for a range of health problems.
This challenge asks you to consider the use of tobacco in society and culture and write a response based on this theme.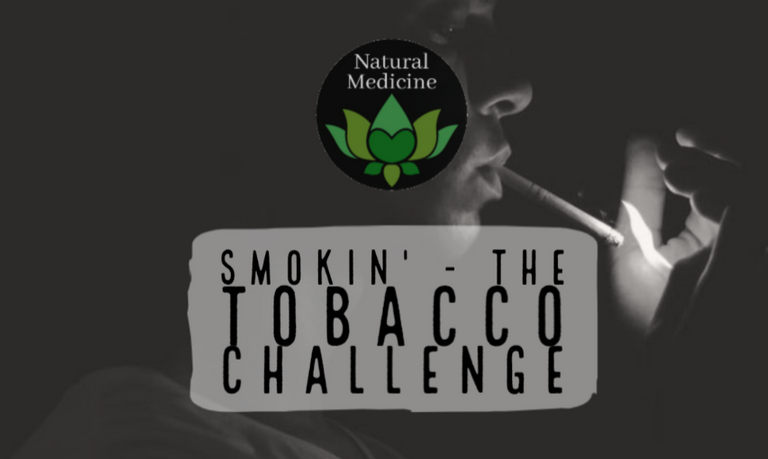 You could write a vehement post about the unethical tactics of the tobacco industry, or a post exploring the use of tobacco across history. You might like to dive deep into it's therapeutic qualities, or it's dangers. You could write about your own experiences with this weed, or refute the imposed bans on what essentially is a civil liberty - a person's 'right' to smoke. Or perhaps you believe no-one has a right to smoke, as it can endanger others! Maybe you even want to write a post convicing people the superiority of the other 'weed' to the more socially accepted tobacco. Maybe you have a tried and true recipe for giving up, or tobacco alternatives.
At the end of the week - next Monday - we will decide on THREE winners. The winner will receive 25 HIVE and 200 LOTUS. Two runners up will win 200 LOTUS and be set as part beneficiary for the announcement post. All posts will be reblogged by @naturalmedicine and our reblog account, @uplotus. Excellent posts will be shared on Twitter and recieve 100 percent upvote from @naturalmedicine.
Please paste your entry below and a screenshot of 100 LOTUS burnt as the entry fee. You can easily buy LOTUS on HIVE engine and send 100 to @null. This helps the LOTUS economy. If you don't have enough or can't afford it, simply ask in the Natural Medicine challenge.
Original entries only - please source your information and images.

Earn Instantly For Writing Good Natural Health Content
If you would like to earn rewards for sharing your natural health content on www.naturalmedicine.io, you can sign up for a free FREE account by emailing welcome@naturalmedicine.io. Read more about us on our Welcome Page. We support writers sharing about herbalism, TCM, yoga, meditation, vegan and other healthy diets, as well as earth centred practices such as foraging, permaculture and biodynamics.


Please consider delegating to help keep this collective going. For any questions, come ask in our friendly Discord here !