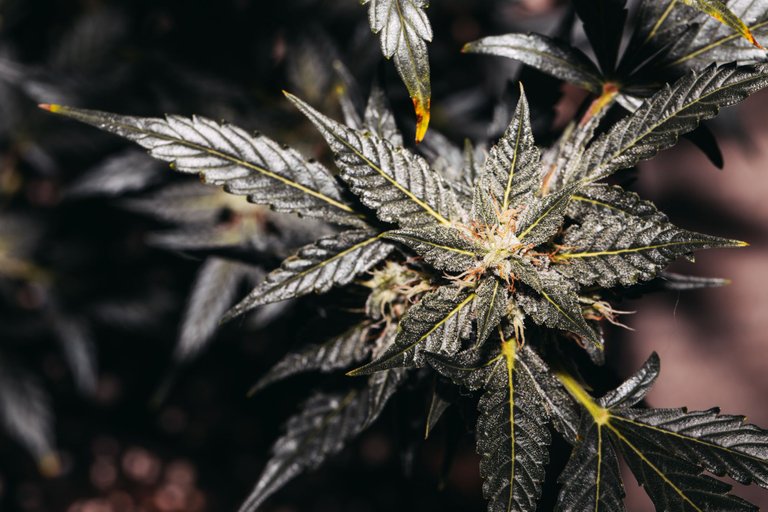 Photo by me
Clean tent makes happy plants

Today before I watered my plants, I wanted to take some time to clean up the flooring of the grow tent. When I am watering, sometimes water spills out of the pots or dirt gets flung around.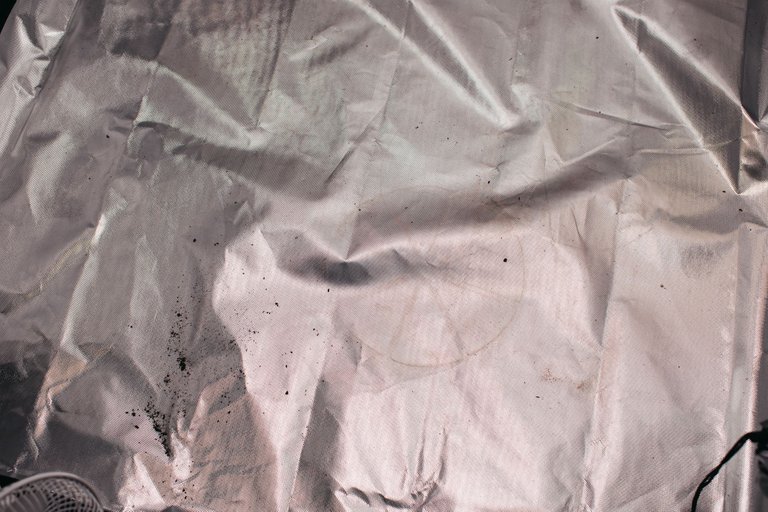 Photo by me
It has been about a week or so since I took them all out and cleaned things in there, and you can see that it needed a good scrubbing. I uses isopropyl alcohol to clean things up because it kills germs and evaporates pretty quickly and doesn't leave anything behind that can harm the plants.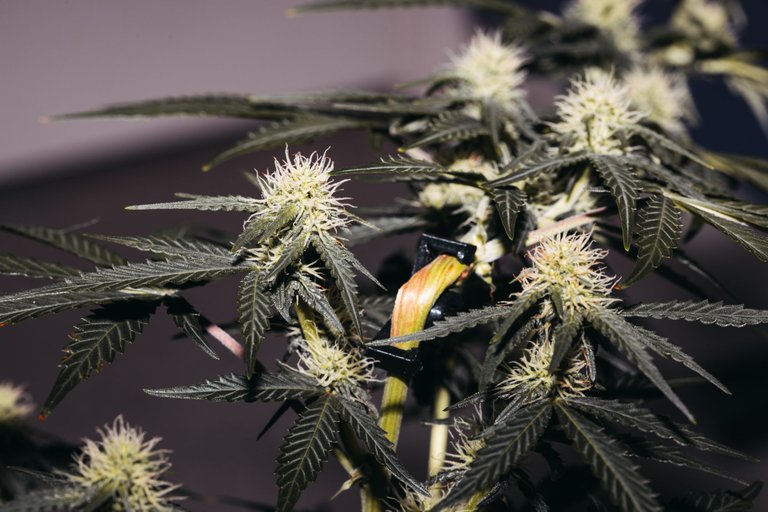 Photo by me
So inside my tent right now, all of the plants are well into flowering and they are all doing awesome. I have two bubblegum and one blueberry in there. The photo above is bubblegum and it looks just like the previous bubblegum plant that I harvested.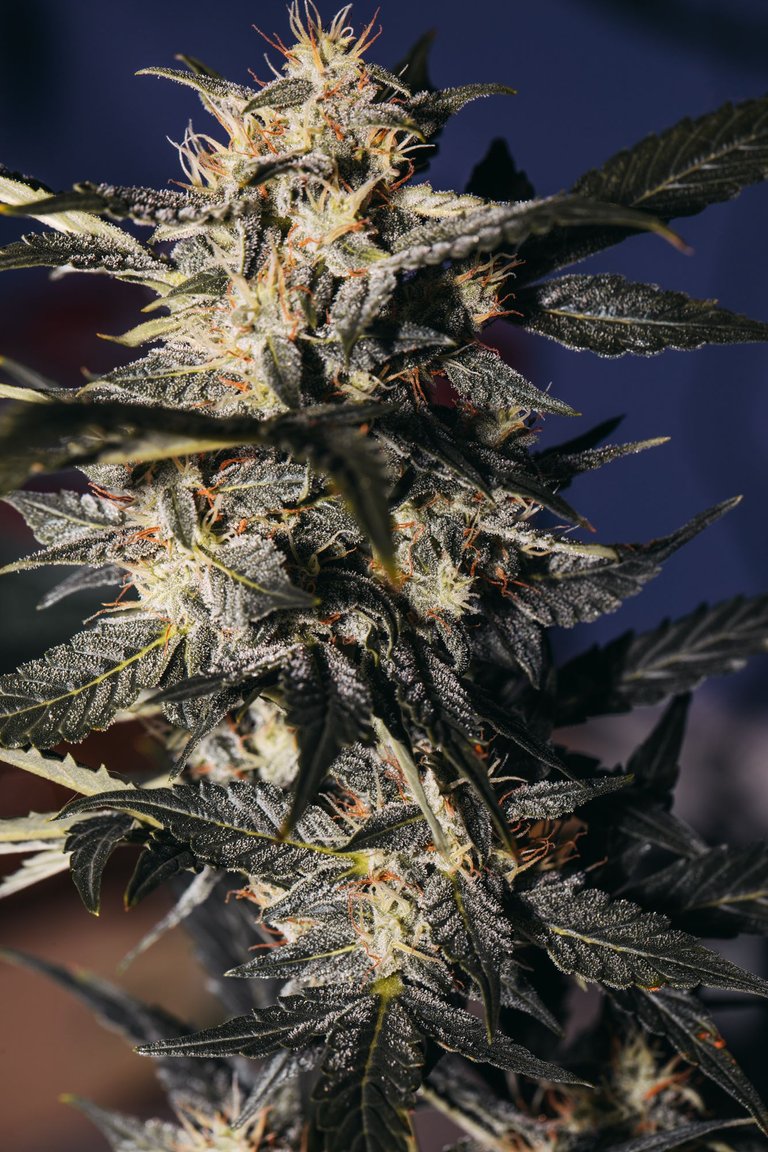 Photo by me
This one is supposed to be bubblegum as well, but it looks totally different than the others ones do. @jonyoudyer thinks that it could be the ruderalis in the plant coming through.
So what is Ruderalis? Well in short, it is a species of cannabis that has roots in Russia and parts of Europe. It grows smaller and is a lot more hardy than traditional sativa or indica strains. A lot of autoflowering strains have been crossed with ruderalis as some point, making them grow shorter and making them easier to grow.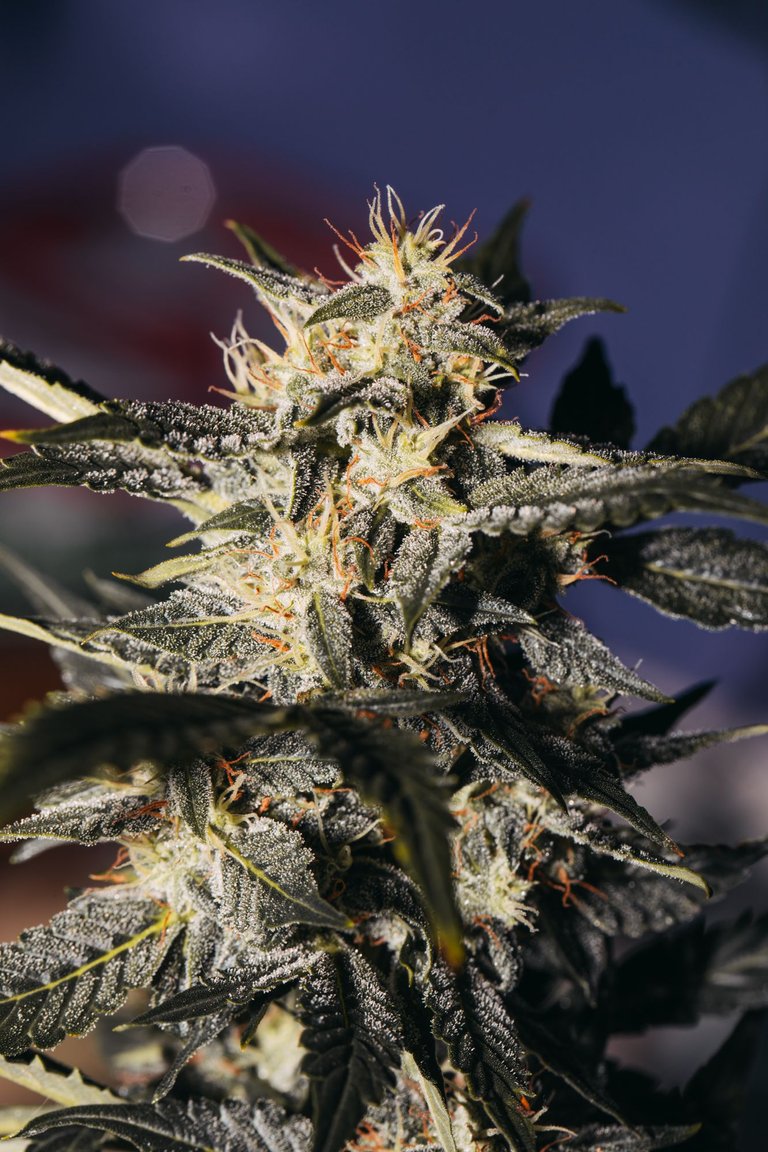 Photo by me
Ruderalis strains are naturally autoflowering, which makes them able to survive the harsh climates of Russia and Europe where growing outdoors with photo periods would be extremely difficult and only available in small times of the year because the ruderalis plants usually are ready for harvest after about two months.
So when a lot of people created autoflowering strains by introducing ruderalis into their genetics. This forces the plants to start flowering without having to change up the light cycles. One of the downsides of ruderalis and autoflowering strains is that they usually do not produce as much as their photo period counterparts.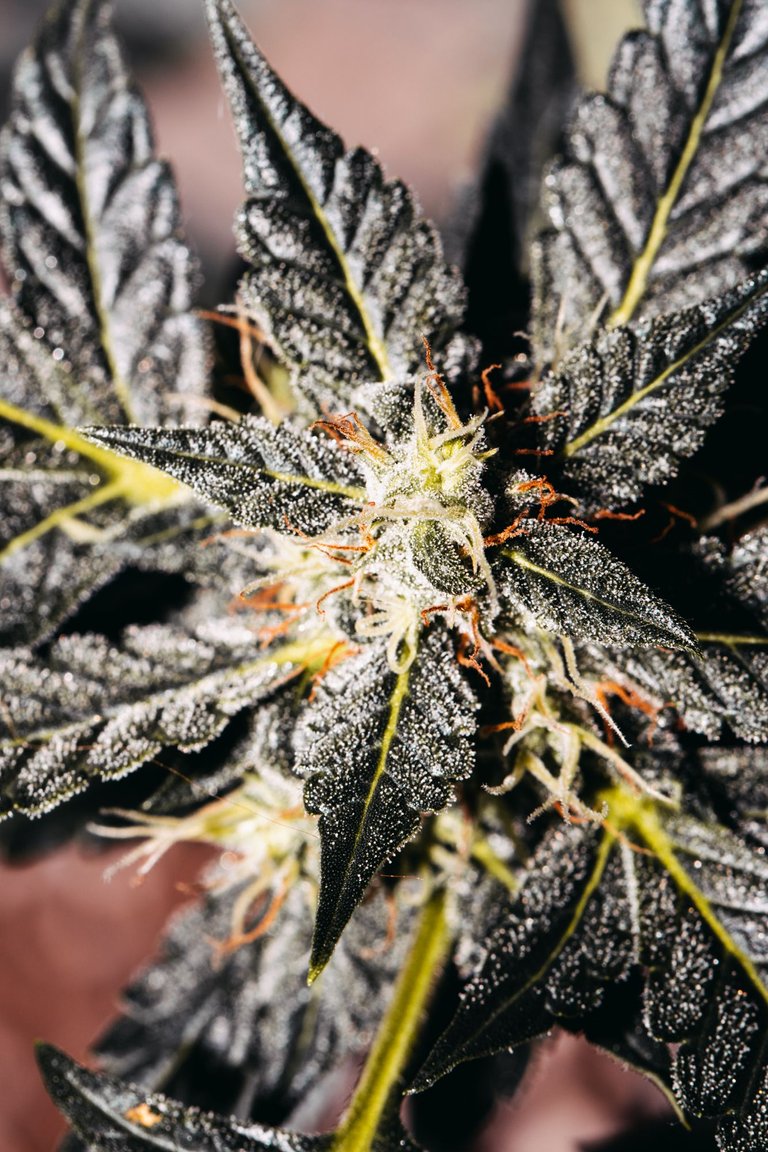 Photo by me
I am interested to see how this "bubblegum" plant continues to bud up because I think I may have mislabeled it from the beginning. It is either a northern lights, blueberry or it really is bubblegum. Hopefully I can figure it out soon. I need to get a better system for when I am germinating multiple strains of seeds cause this one may have been mixed up. Oh well, it is still going to be some fire bud and I can't wait to harvest this and start curing it.