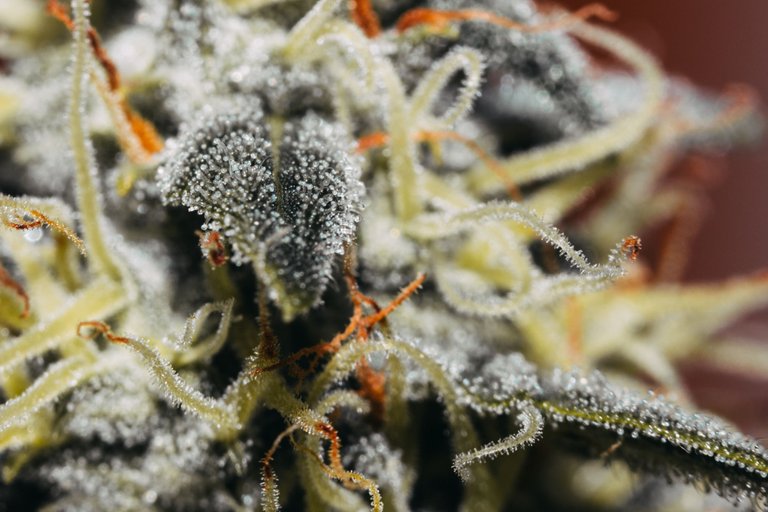 Photo by me
Frosty goodness

I have one plant that is almost ready for harvest. This bubblegum strain is about a week or so out from being ready for harvest. As you can see, a lot of the trichomes have that milky color to them, which means it is in the last stages and the THC levels are becoming ideal.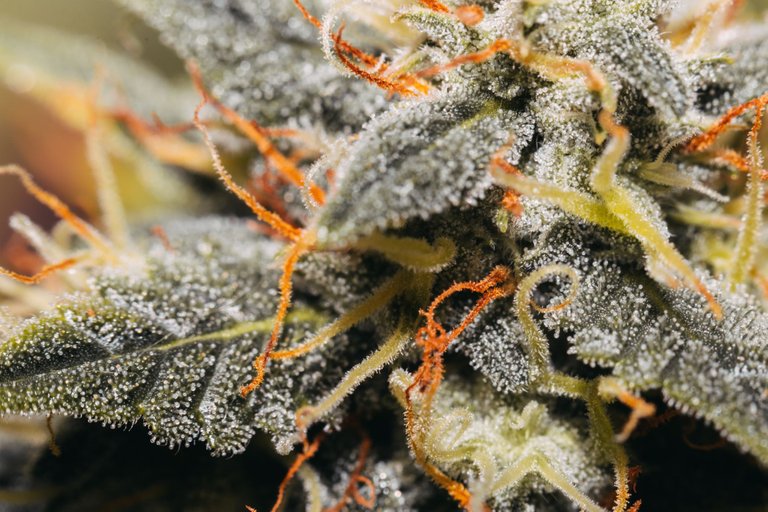 Photo by me
The buds are not as big as I was expecting them to be, and I think this is mainly due to the fact that I recently transplanted it to a larger pot after it getting root bound in the smaller one.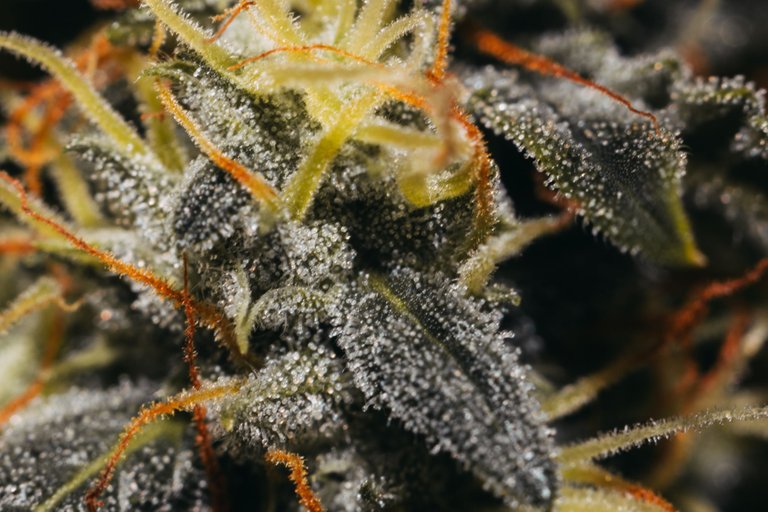 Photo by me
Hopefully over this next week the buds start to fill in a bit more, but if they don't at least I learned that 3 gallon pots are too small for these plants since they grow so fast.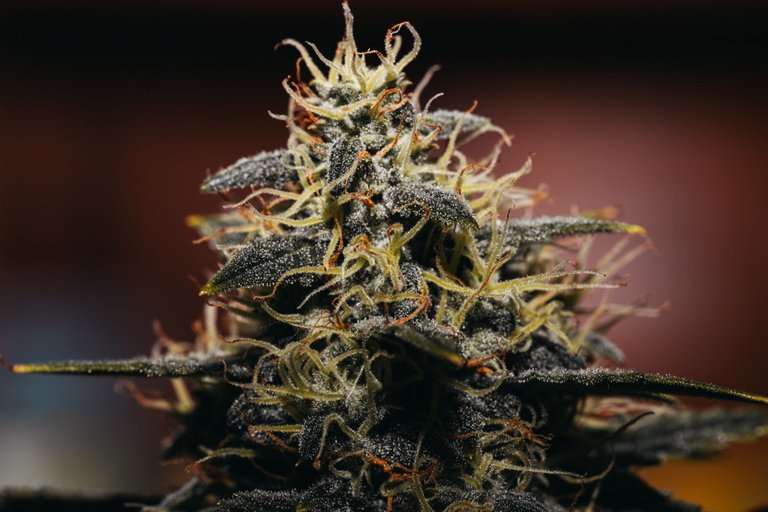 Photo by me
I am going to be watching the buds closely over the next week for the amber color trichomes as well. The amber trichomes produce more of a relaxing body high, which is good for pain and sleep.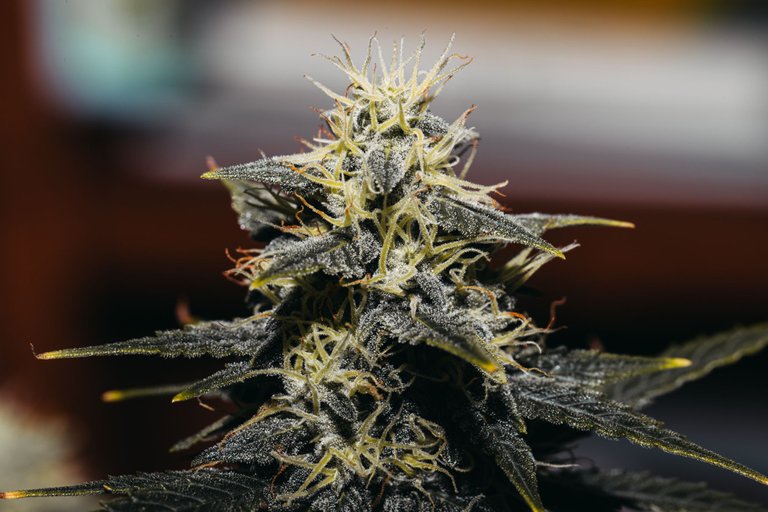 Photo by me
When the plant is covered in milky trichomes, that means that it is at its optimal THC level, but when CBN, which gives more of a relaxing and well rounded high. It is really up to you when you want to harvest at this point and make your cannabis stand up above others. I like to have a well rounded plant that has a good mixture of milky trichomes and amber ones.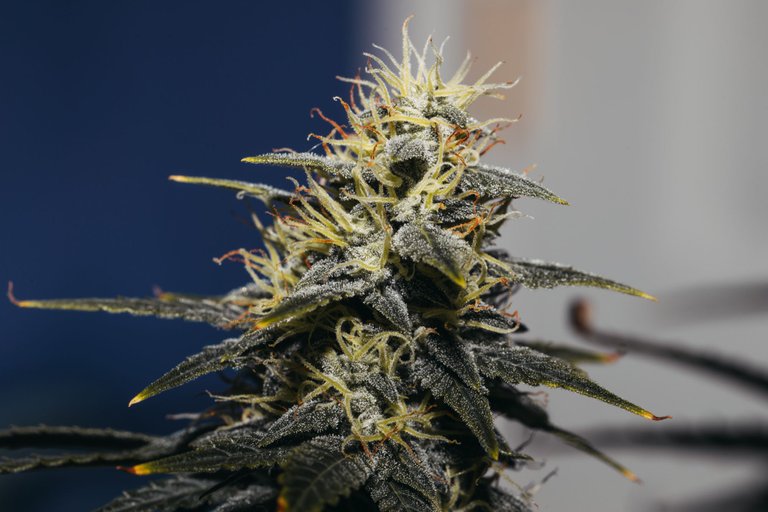 Photo by me
I do not like a very strong head high as much as I like having a nice relaxing one. My mind goes crazy all day long and I like to be able to tone it down a bit with cannabis, so having a good mixture of THC and CBN is ideal for what I want to get out of my cannabis.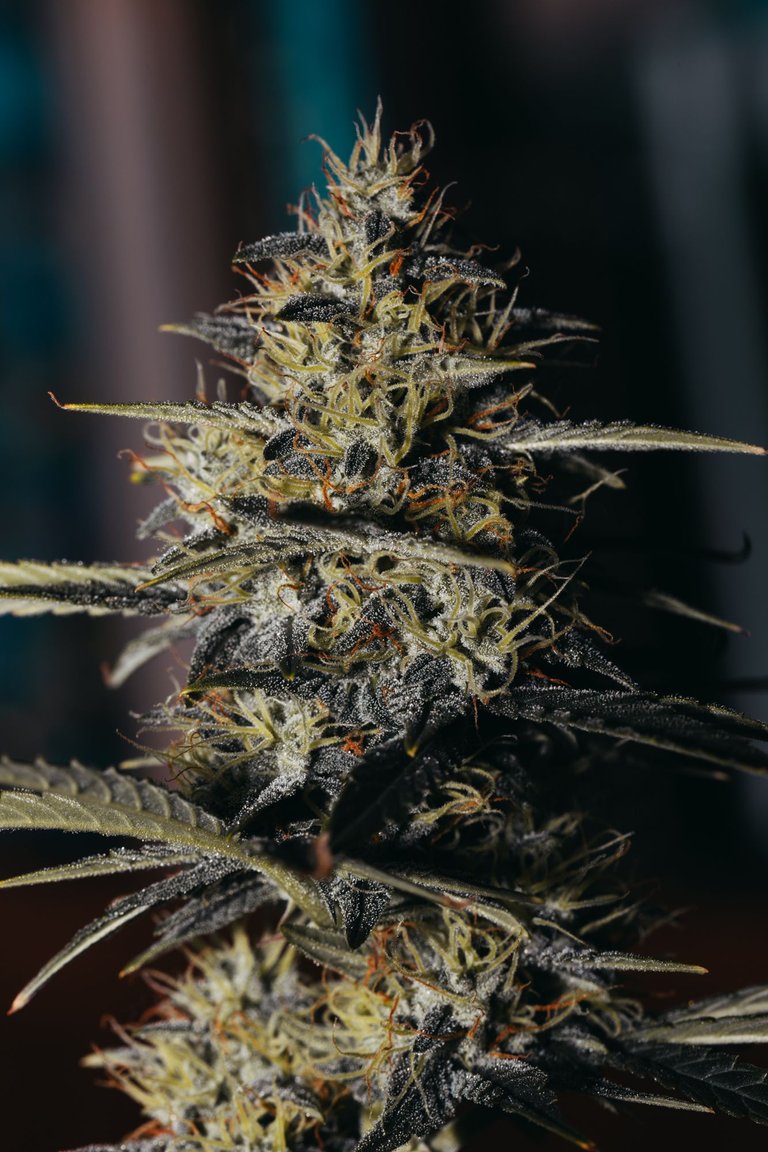 Photo by me
I am going to harvest a couple branches off this plant today though so I can start drying and curing it. I want to do a test on how different the effects are from when I harvest the same plant at different times. One of the things I like about growing my own cannabis is being able to experiment with it and not worry about wasting any of the plant. When I go to the dispensaries here, I pay between $55-$70 for an 1/8 of an ounce, so it can get very expensive to cook or experiment with.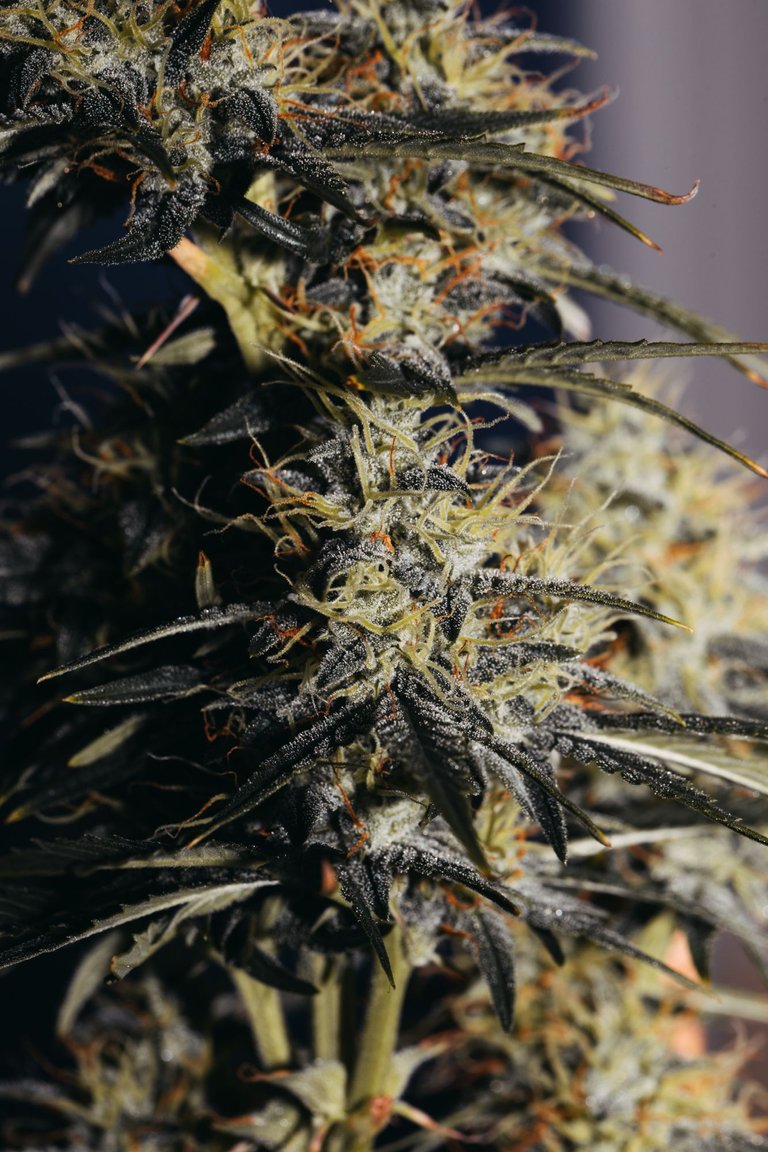 Photo by me
I have been getting 1 to 2 ounces per plant lately, so it is a lot better for me to grow my own. I was hoping to get 2 or more ounces from this bubblegum, but I don't think I will. I may only get like an ounce, but it is still better than paying $300 or more for an ounce at the dispensary here.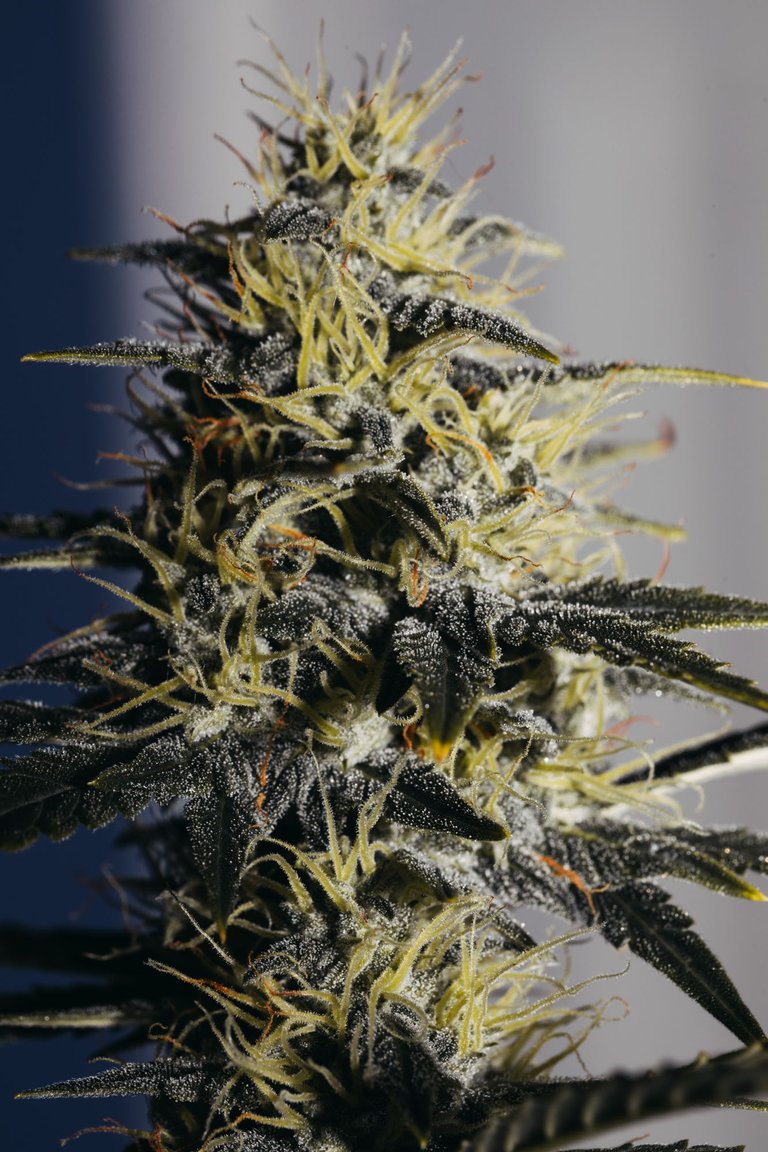 Photo by me
Thanks for checking out my post and my plants. I have been having a blast growing my own cannabis. I want to take about a month or so off from growing once the Big Mac is harvested, but I dont think I will be able to because I finally got some new seeds in the mail a bit ago so I have three new strains to grow. I want to get some more photo period seeds as well so I can grow some of the more famous strains like Girl Scout Cookies, Granddaddy Purp, and Pineapple Express.