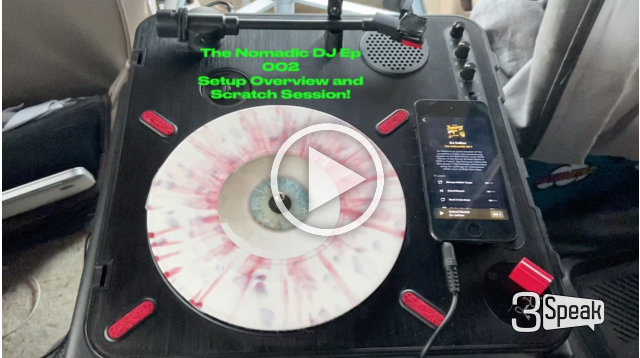 ---
Felt the itch this morning to play around with my portable scratch setup because you know, the nomadic life needs you to be portable, lol.
Finally got my small audio interface working right so it is now game on! In this video I go over my setup of my Numark PT01 Scratch turntable and the customizations and such I have done to it. Then laying out a little scratch session for you while getting my head right with some Gorilla Glue #4 Sugar Sauce and some good coffee.
Backing track by Kodak on the Mixfader Looper app.
Hope you enjoy!
---
▶️ 3Speak