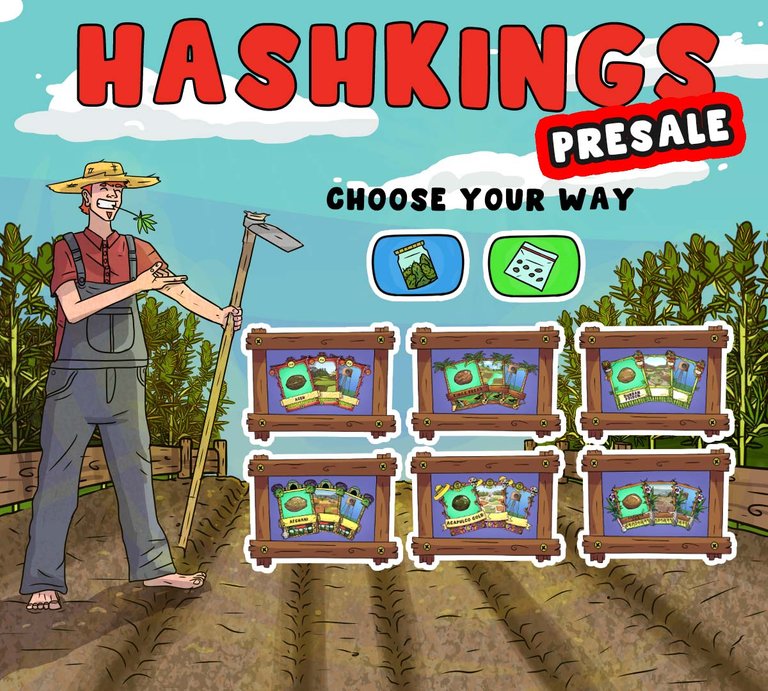 Now is the Time!
If you have not participated in the Hashkings pre-sale for an opportunity to receive a plot of land in one of the three remaining regions, a seed from one of those regions and a water tower you should think about doing it now. Absolutely do not miss out on this opportunity to receive in game assets for over 50% off the post launch price which ends Friday March 12th (one week from the time of writing).
Also, you may want to take advantage of the fact that our regions are limited in number and if you do not get a plot now it will be very pricey to claim your stake as a Land Baron. Some of the plots are already selling for over 250 HIVE at NFTm.art
This will be the last time I stress the importance of this presale opportunity. There have been many times users have missed out on golden opportunities by not purchasing in-game NFTs at a discount and become the first to get a genesis batch. Also, I cannot guarantee that it will be cheap to rent/purchase subdivisions from other users if it will even be possible at all.
The Hashkings economy is a community driven and Land Barons may choose to Farm their subdivisions rather than renting/selling them to others. Asia, Jamaica and Africa are already completely sold out. Get in on purchasing bundles which not only include land and seeds but also a water tower(limited in number).
---
Special Bonus
There are two special bonuses, one of which has already been distributed to users who participated on Twitter. 200 lucky contestants received one of Special Edition "High Astronaut" Shaggi NFTs on the wax blockchain, pictured below.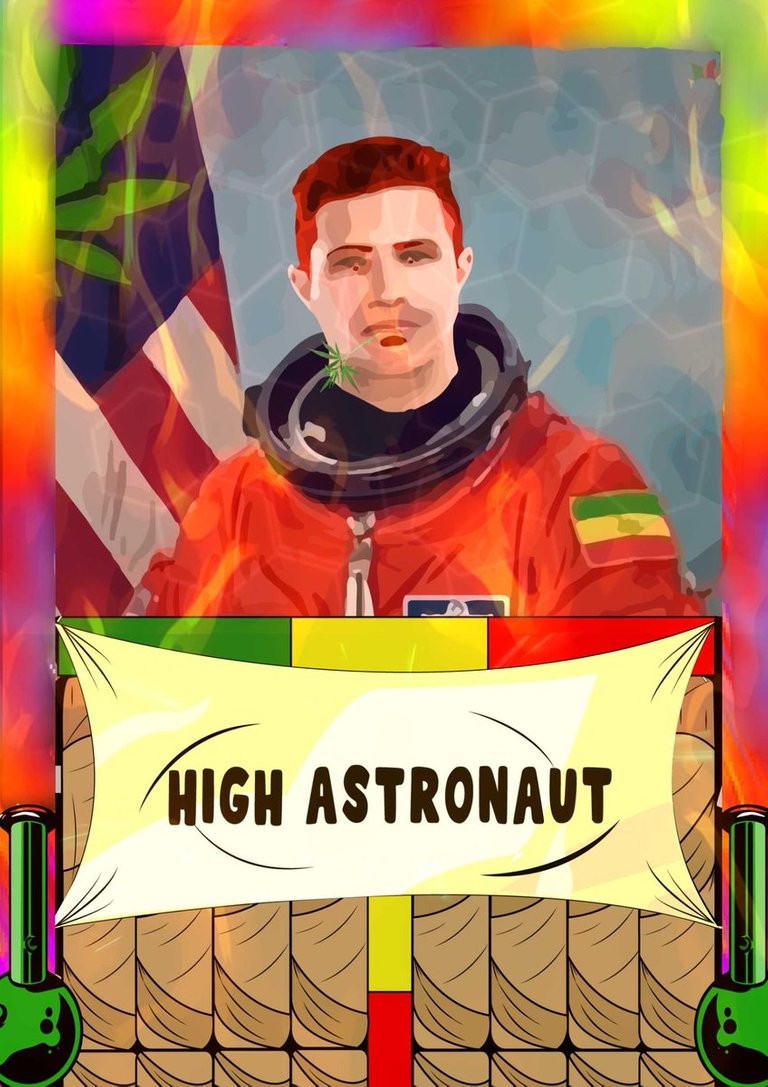 Our second bonus will be distributed to everyone who participated in the presale and loyal Hashkings users that have been with us since the beginning. As part of Hashkings, users will choose an Avatar for gameplay and this bonus gives you an opportunity to get in on our "Magical Shaggi". Users will receive both the male and female version of the NFT art pictured below. Yes, just like everything else in Hashkings these avatars are NFTs!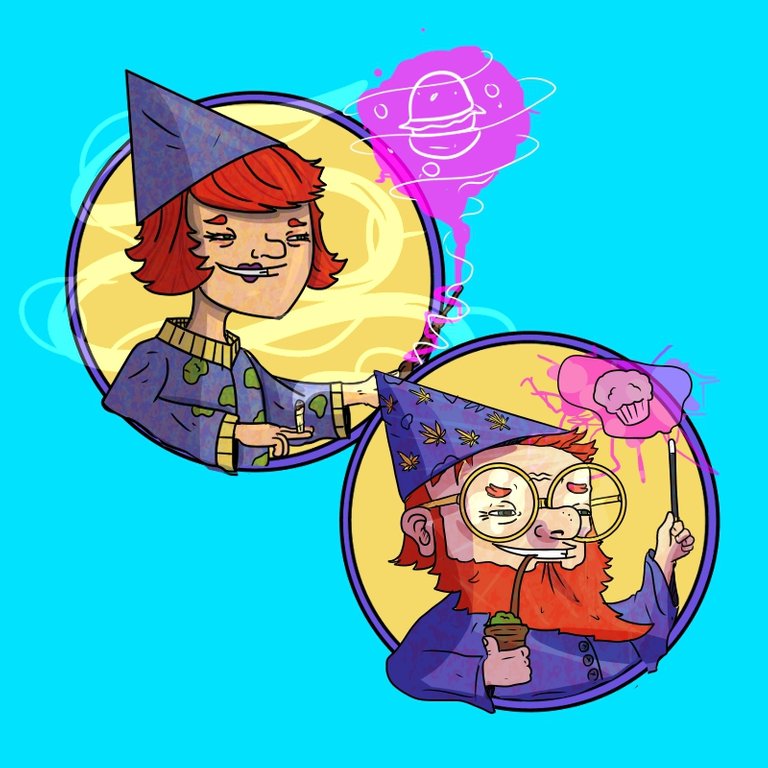 ---
At this point we are nearing the end of our development phase and Hashkings will be ready to be played very soon. Get your bundles!
---
---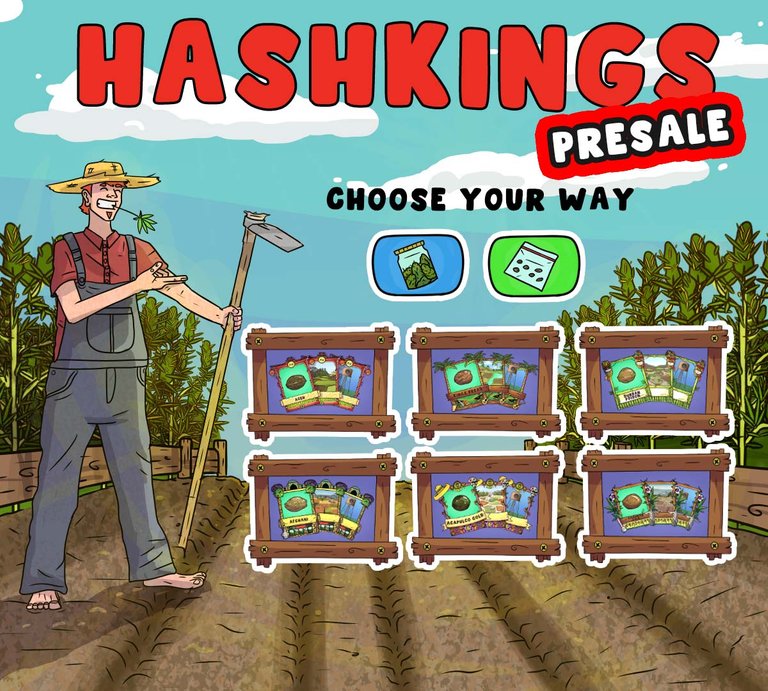 ---
---
Thank you so much for reading and supporting Hashkings 2.0. Catch you next time!
---
---
Official links
Hashkings WebApp
Discord
Twitter
---
---
Previous Posts
Hashkings getting close to launch
State of Hashkings - Part 3
State of Hashkings - Part 2
State of Hashkings - Part 1
Operation Guerilla Grow - Shaggi's Lore
Hashkings 2.0 Presale - Saturday 1/23/2021
Hashkings Roadmap and Pre-Sale Announcement
Hashkings 2.0 Beige Paper
Hashkings Hires Dev Team
Hybrids are active
The complicated yet simple game mechanics of Hashkings
Hashkings is Live on Hive
Hashkings Seeks Funding
Seeds and Pollen and Buds, oh my!
How to get started with Hashkings
Hashkings Update - Steem OG strain and pollen
Sexing and User Requests
Rare Plots and Subdivisions
A Quick look at Hashkings NFTs (Seeds)
Use STEEM Keychain and get plots
Upgrade and Transition Period
NFT Update Coming
Join the Hashkings Team
Hashkings Overview and Update 1-29-2020
Hashkings Market Update
Hashkings Economic Growth
Mobile Update and Hashkings Christmas Gifts
Hashkings Upgrade
A Hashkings Overview
Introducing Hashkings Curation Trail
Posts before this last one are available on the @qwoyn account...