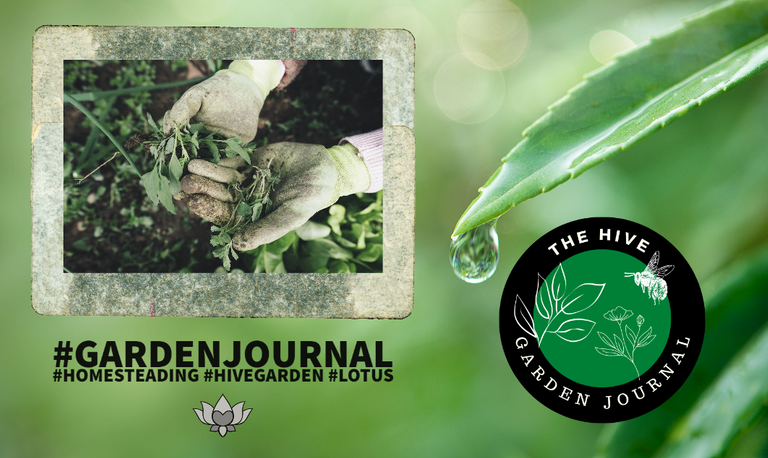 Holy potato, jumping butter beans, bloody beetroot and galloping gardenias, I entirely forgot the #gardenjournal post for this week! I'm going to blame @minismallholding for not reminding me, okay? Let's go with that..or, the fact I've been busy turning compost and playing in my polytunnel. It's THAT time of year.
So, what's been happening in HIVE gardens since the challenge?
You know how I love a garden selfie - here's @livinginuktaiwan with a plant. She's been going mad container planting - but wow - check out that choi sum, which she turned into a delicious dinner.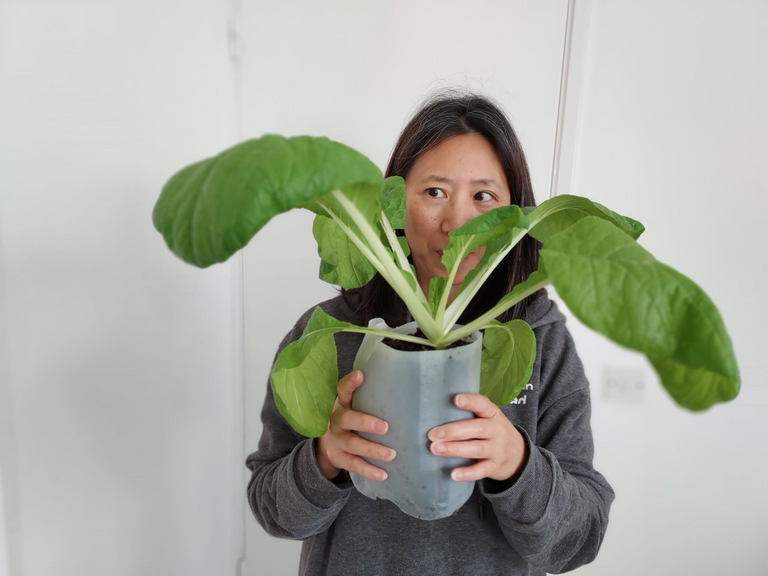 @luckylaica showed off her papaya plant. I was interested because I can't grow them here, and I just found out you can eat the leaves of them and they're super good for you! Do you grow papaya or eat the leaves?
@edprivat bought some new chickens home. He's also been moaning about trimming bushes. What garden chore do you hate the most?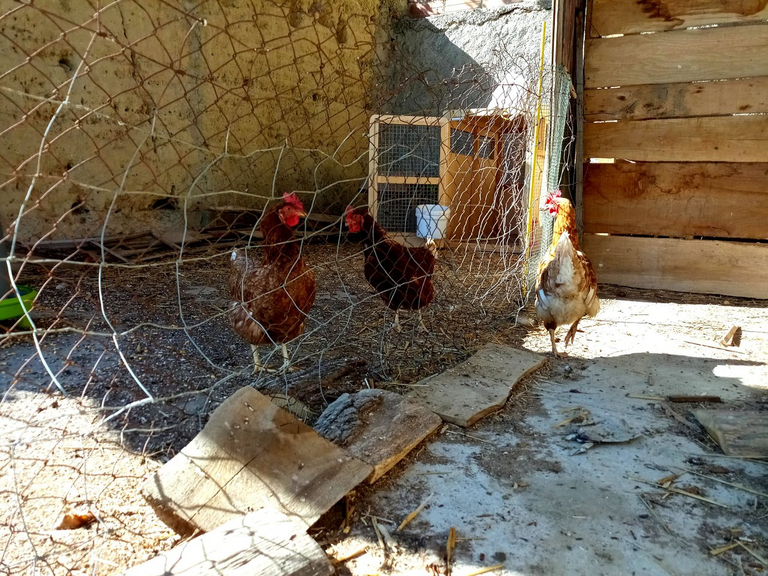 Loved what @choosefreedom had to say about gardens this week:
No matter how small, everyone should grow something. It's such an ancient and natural act. It's creating, it's nurturing, it's reassuring. We all need to feel these feelings right now. We can create the world we want, we can care for it and keep it thriving..
@elamental's been harvesting these delicous tomotoes, though he's not sure what type they are. Do you know? I think they are green zebras maybe?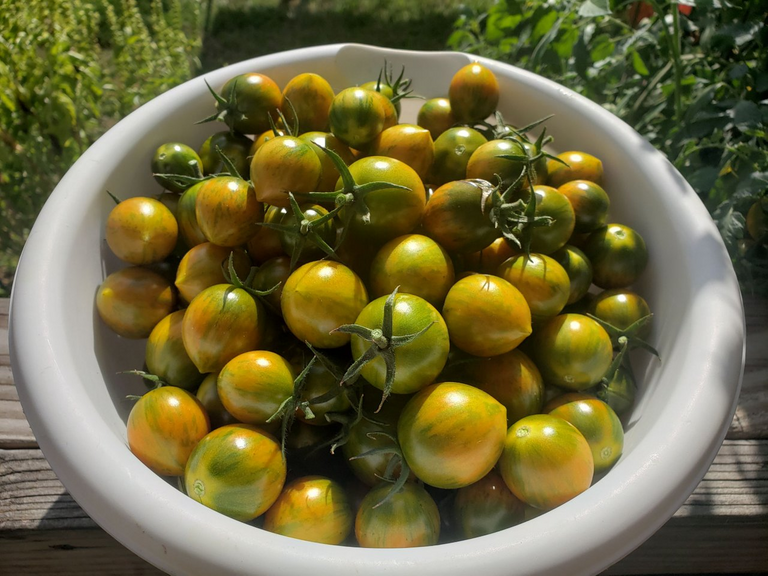 Driven by a love of trees, @cesarj21 has been planting oak trees! Love it. Gotta love a gardener obsessed by planting trees for the future. And oak trees provide such fabulous shade.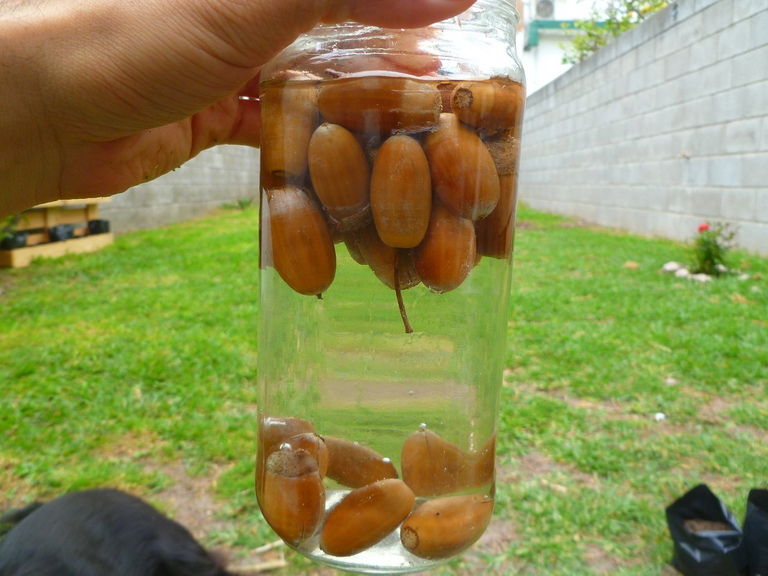 @gargi has been planting coriander (yum, I'm a fan!), @ricestrela's been busy in his vegetable garden too, @mariamor785 told us how to use coffee as a fertiliser (I've just been given the exclusive rights to collect the grounds from a local cafe - yay!), and @galenkp has been infusing plants in olive oil!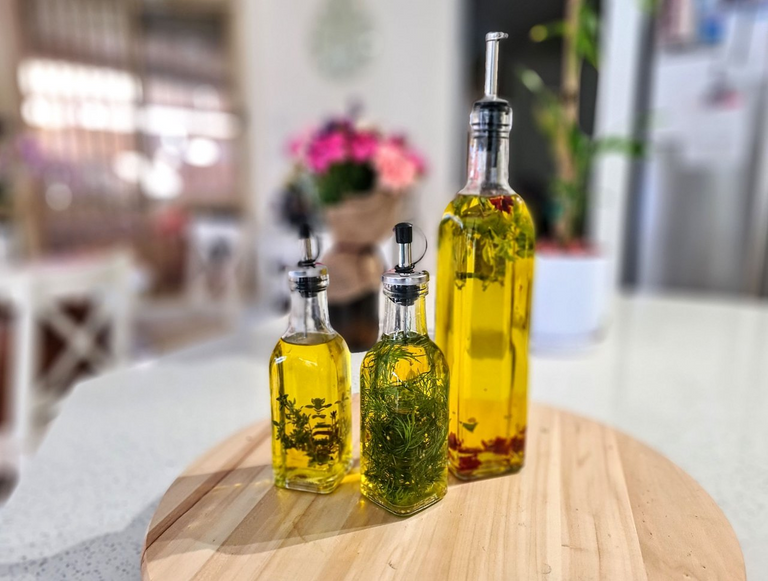 And please don't miss this post by @fermentedphil , who muses on that 'between season' time in a beautifully philosophical way. He talks about the spirituality in the waiting game - between throwing the seed, and the faith it'll grow:
Faith is the belief in something without proof. In the perfect conditions, the seeds will germinate, grow quickly, and produce wonderfully and bountifully. But life is harsh, there isn't always enough water, and the seeds are food for others, which in turn is food for others and so on with the circle of life. I link this process to faith and the spiritual because it is not in my control. I contrast this process with the one I described above, namely, the instant gratification phenomenon. With the instant gratification phenomenon few things can be left to chance. Farming, for example, needs to have everything planned, and so-called weeds need to be exterminated, and the soil needs this and that exact formulated fertilizer, and so on. Leaving this for "chance" or for nature is not something that we modern westernized peoples like. But this is the exact route I am taking in my garden growing herbs that I eat. I stand in front of the flowerbed where for the whole winter season I picked countless bowls of leafy greens, from chickweed to salad rocket to common dandelion leaves. Now there is only the soil. I do not know if the soil is healthy or not, I do not know what seeds are in there. I add some compost as a mulch layer and I water is sparingly. I am trying to mimic what mother nature does. I leave it in her hands, and I am displeased at my own faithlessness. Every time in this weird period in between crops, I find myself in this state, but I know that everything will be growing in no time.
This week the beneficiaries go to @cesarj21 for his tree enthusiasm and to @mariamor785 for the coffee ground advice post, as well as to @fermentedphil for his lovely thoughts on the in between times between sowing and growing. Well done guys - keep on gardening and sharing your passions!!
---
---
The next Garden Journal challenge will start at the beginning of September - look out for it pinned in the HIVE GARDEN community. Whether you're planting, end of harvest, tidying up your garden or planning new garden projects, you're all welcome to join in to win HIVE. But keep using the #gardenjournal tag and connecting to others who are passionate about their gardens!
If you have anything you'd like to see included in next week's Garden Journal, let @minismallholding or I know!
Part beneficiary for this post goes to authors that might be undervalued or that wow. The rest will go towards helping me increase my delegation for @thegardenhive, the curation account for 'The Hive Garden' community. See you there!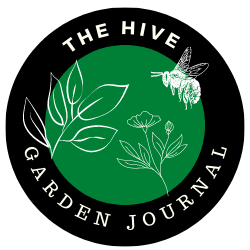 Are you on HIVE yet? Earn for writing! Referral link for FREE account here


Join The Hive Garden Community! The HIVE GARDEN COMMUNITY supports gardening, homesteading, cannabis growers, permaculture and other garden related content. Delegations to the curation account, @gardenhive, are welcome! Find our community here!