Hello all seemmonsters lovers,
Hope you all are well.
How's your quest?
Mine was with Fire team.
It takes a lot of time to complete the quest,I was loosing like anything. And when I start winning that was four wins stack.
Here are reward cards I received from my daily quest.
Till now I am able to reach Gold III so received total 6 cards.
One Epic, three Rare, and rest are common card.
It's a mix of Earth, water,life & Nuetral splinter cards.
Still Struggling in Gold III, and moving around same rack.
Hey it's Devine Sorcerer again ☺😊
Now my four summoners (Rare) are of lvl4 ☺😊
Here is current evaluation of my account.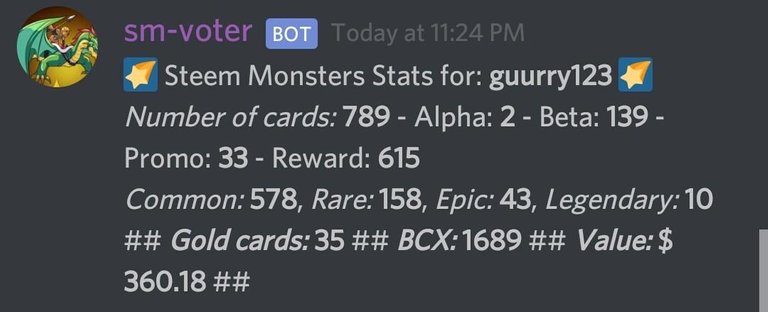 I am a member of Team Possible Power Guild.
Thanks for stopping by my Post.
Don't forget to follow
Thanks to @minimining for delegated cards.
#spt #battle #palnet #marlians #bilpcoin #lifestyle #neoxian #steemace #weedcash #creativecoin #weedcash #sct #weed #cc