And again bought new buildings...but still less income ???
DEU
Hallo @dcity Spieler und Bauarbeiter.
Ich habe mir heute natürlich wieder neue Gebäude gekauft.
Meine Stadt wächst und wächst und sieht sehr schön aus.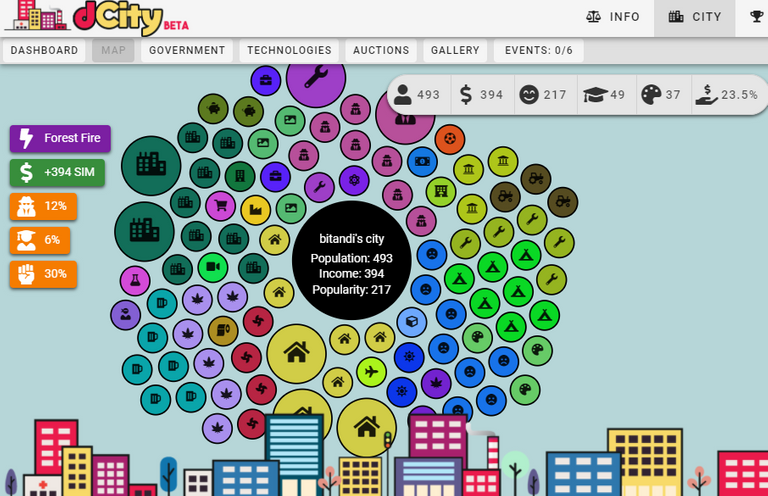 Ich konnte es nicht lassen wieder neue Gebäude zu kaufen. Ich habe auch 1500 SIM gehabt. Davon hatte ich von dem netten Herrn @forykw 500 SIM und der Rest aus meinen SIM Einnahmen.
Ich habe zu den SIM aber auch noch Hive Pegged ausgegeben.
Hier die Gebäude die ich mir gegönnt habe:
Eine Brauerei, damit ich mehr Bier produziere

Eine Weed Farm, weil...Grass kann man nie genug haben

Gleich 2 Art Gallerien, damit endlich mal meine Kreativität etwas höher geht

2 Parks, 1 davon habe ich mir im Shop auf gut Glück für 800 SIM gekauft, und den anderen auf dem Markt


Die Karten habe ich mir bis auf die eine alle auf dem Markt gekauft.
Aber trotz neuer Gebäude habe ich weniger SIM Einkommen als zuvor.
Vor zwei Tagen hatte ich auch Gebäude gekauft, und da hatte ich schon 414 SIM Einkommen. Jetzt sind es nur noch 394. Das war auch schon so vor dem Feuer.
Habt alle einen schönen Tag .
Gruß vom @bitandi
---
---
---
ENG
Hello @dcity players and builders.
I bought new buildings again today of course.
My city is growing and growing and looks very nice.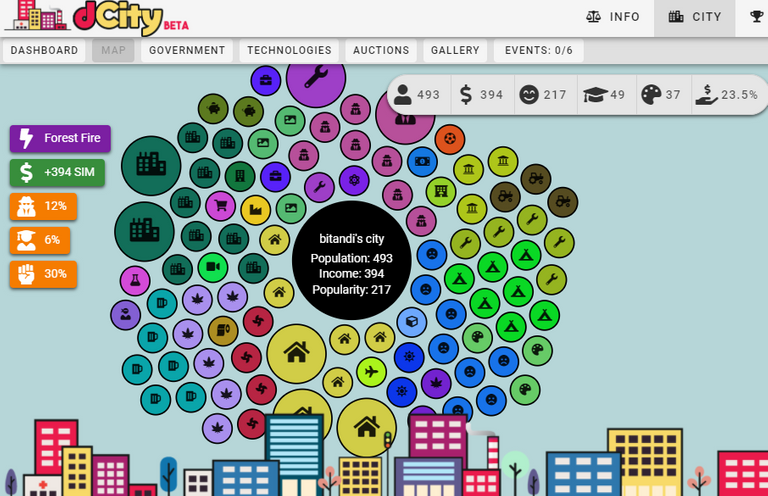 I could not resist buying new buildings again. I also had 1500 SIM. Of this I had 500 SIM from the nice gentleman @forykw and the rest from my SIM earnings.
But I also spent Hive Pegged to the SIM.
Here are the buildings I treated myself to:
A brewery, so I can produce more beer.

A weed farm, because...you can never have enough grass

Equal 2 kind of galleries, so that finally my creativity goes a little bit higher

2 parks, 1 of them I bought in the store on good luck for 800 SIM, and the other one on the market


I bought all the cards on the market except for the one.
But despite new buildings I have less SIM income than before.
Two days ago I had also bought buildings, and then I already had 414 SIM income. Now it is only 394. That was also so before the fire.
Have all a nice day .
Greeting from @bitandi
Translated with www.DeepL.com/Translator (free version)