DEU
Hallo Städtle Bauer und @dcity Fans.
Eigentlich wollte ich heute mal nicht bei @dcity machen und keine Gebäude bauen.
Aber ...es hat nicht geklappt.
Ich bin süchtig...
Hier meine neue Stadt: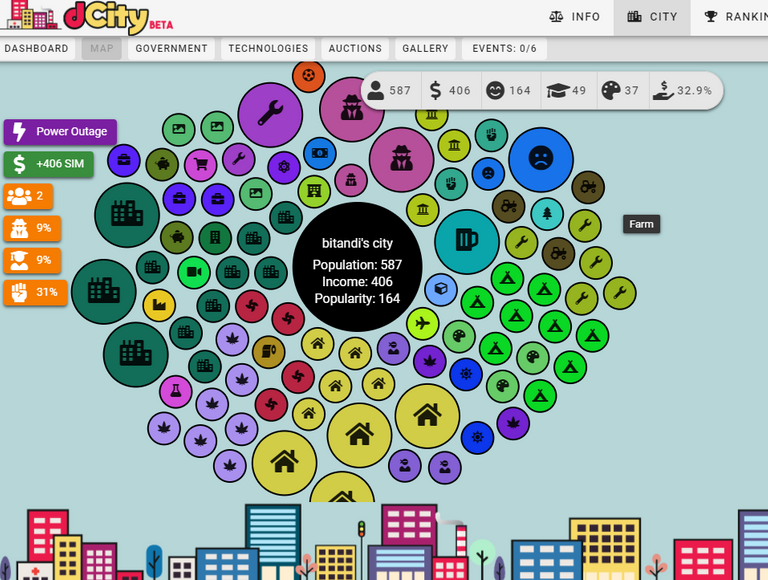 Jetzt habe ich aber endlich wieder über 400 SIM tägliches Einkommen. Das ist die hälfte des Kaufpreises eines neuen Gebäude.
Genau habe ich jetzt 406 tägliches Einkommen.
Nächster Halt sind 800 SIM Einkommen.
Ich hatte heute fast wieder 2000 SIM gehabt, und deshalb musste ich noch ein bischen bauen.
Hier meine neuen Gebäude:
Ein Job Center, damit die ganzen Affen was schaffen
Eine Weed Farm, das sie nach der Arbeit entspannt sind.
Und einen Park, damit sie einen Ort zum entspannen haben.
Und natürlich noch ein zu Hause.


Das Basic Home ist von den anderen getrennt, da manchmal die neu gekauften Gebäude nicht nacheinander in der Reihe stehen.
So, morgen wird nix gebaut.
Habt einen schönen Abend.
Gruß vom @bitandi
---
---
---
ENG
Hello Städtle farmer and @dcity fans.
Actually, I wanted to make today times not at @dcity and build no buildings.
But ...it didn't work out.
I am addicted...
Here my new city: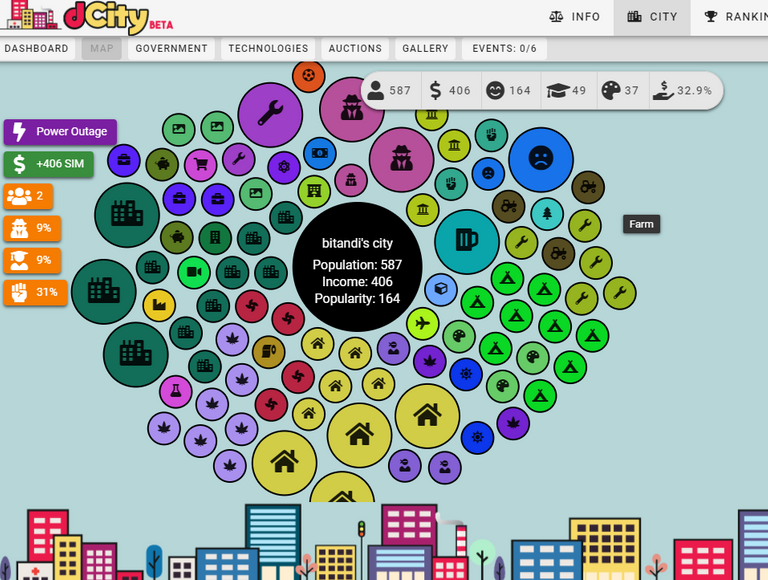 But now I finally have over 400 SIM daily income again. That's half the purchase price of a new building.
Exactly I have now 406 daily income.
Next stop is 800 SIM income.
I almost had 2000 SIM again today, so I had to build some more.
Here are my new buildings:
A Job Center, so that all the monkeys can create something.
A Weed Farm, so they can relax after work.
And a park, so they have a place to relax.
And of course a home.


The Basic Home is separated from the others, because sometimes the newly bought buildings are not lined up one after the other.
So, tomorrow there will be no building.
Have a nice evening.
Greetings from @bitandi
Translated with www.DeepL.com/Translator (free version)