SO I HAD TO GO FOND SOMETHING. CBD SHORTAGE, STILL REAL. WHAT GIVES??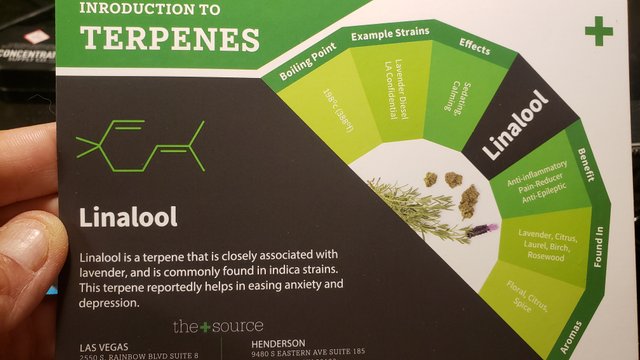 THIS IS A COOL POST CARD THEY HAD. I GUESS THIS MONTH'S TERPENE IS LINOLOOL! WHICH JUST SO HAPPENS TO BE ONE OF MY FAVORITES! GREAT FOR MOOD, DEPRESSION.
SO I LOVE MY THC BUT IT JUST DOESN'T DO WHAT I NEED IT TO DO WITHOUT THE CBD. THE SHORTAGE IS REAL. LIKE NO CBD/THC 1:1 RATIOS LEFT. THE BRAND AND STRAIN I GOT HAS BEEN ONE THAT'S BEEN THERE AT THE DISPENSARY FOR A WHILE. IT'S LOWER IN CBD THAN ID LIKE IT TO HAVE.
SO I PICKED SOME SHATTER BY ROAR AND SOME BUD BY THIS DISPENSARY THAT I WENT TO; IT'S CALLED THE SOURCE. BOTH HAVE GREAT CBD LEVELS ALTHOUGH I WISH THE SHATTER WAS HIGHER ON THE CBD.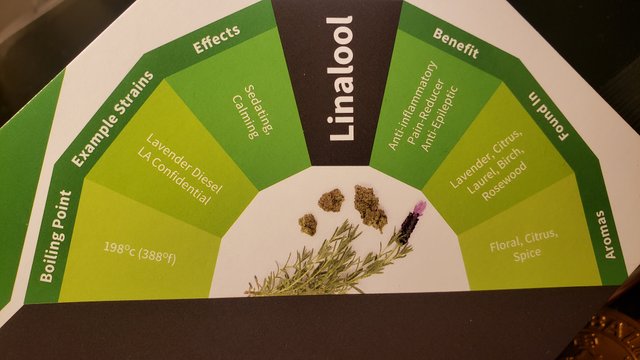 CLICK THIS THUMBNAIL TO BE DIRECTED TO ITS CHEMICAL INFORMATION
---

SO WHAT DID I GET?
---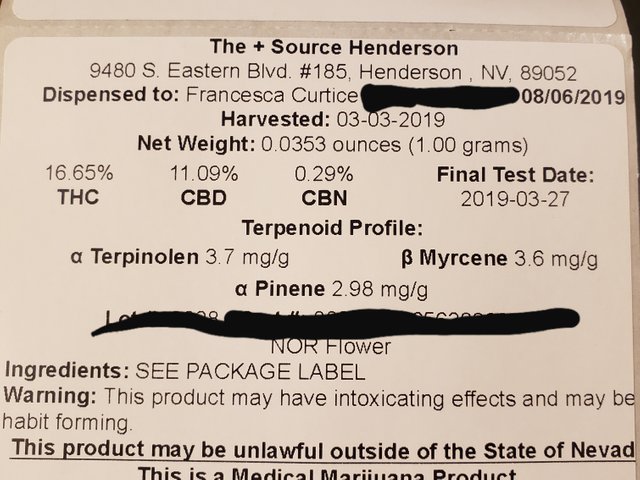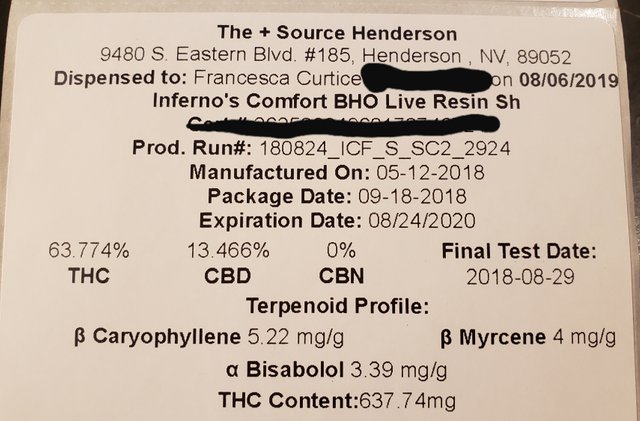 ---
I PICKED UP TWO THINGS:


* INFERNO'S COMFORT


* 1 GRAM OF CONNORS COMFORT BUD


WE WILL SEE HOW THIS DOES. I WENT TO THE DOCTORS TODAY. THEY ORDERED AN MRI OF MY HIP AND BACK.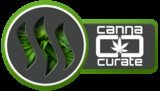 IF YOUR A TOKER, SMOKER, GROWER OR JOKER, HEAD ON OVER TO @CANNA-CURATE AND ADD THEM ON DISCORD!
ON THURSDAY'S YOU'LL FIND ME ON @CANNA-CURATE DOING MY MYSTERIES PODCAST AND PLAYING A BIT OF MUSIC!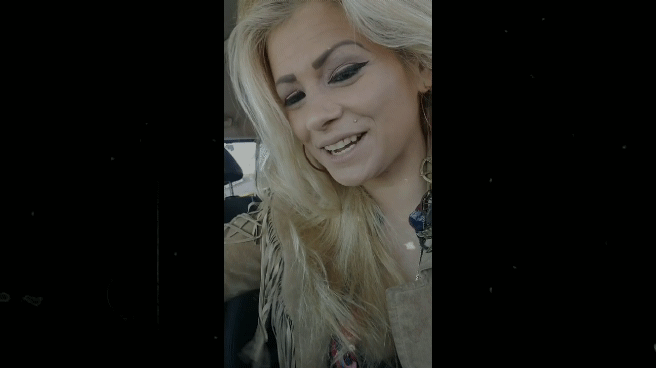 JOIN CANNA-CURATE CLICK HERE!!!! COME SMOKE WITH US!